Tragedy in Mississippi Turns Heads Toward Truck Safety Violations
Last updated Thursday, June 29th, 2023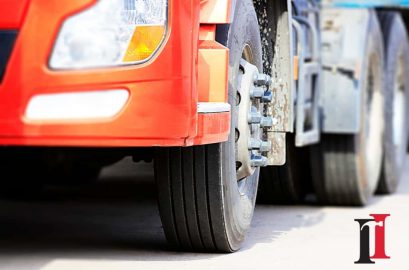 Grief rippled through the community at Tulane University upon hearing the tragic news that senior Margaret "Meg" Maurer was struck and killed, in March 2019, by a conjoined set of wheels that slid from an 18-wheeler and across Interstate 10.1 The runaway wheels traveled over 450 meters in total, bouncing over the interstate and rolling to a stop at the rest area where Meg and her friends had stopped for a break during their road trip along the Gulf Coast. According to the Commercial Vehicle Safety Alliance's 2017 International Roadcheck Results, failure to pass tire inspection is the 3rd most common bus or truck safety violation, and this time it was lethal.
The absence of a $3 locking ring, a thin, metal mechanism that keeps wheels secure, was the most notable absence in the state inspection of the semi-truck accident. Willie Huff, director of the Office of Enforcement of the Mississippi Department of Transportation, says the conclusion that the missing metal ring was responsible for the lost wheels is still preliminary.
Lack of Inspection Can Lead to Devastating Collisions
Safety inspections are critical to operation. Companies such as Dana Transport Inc., of Avenel, New Jersey, the owner of the truck in question, are required to complete a pre-trip inspection before every trip and a comprehensive annual inspection completed by a certified mechanic. A pre-trip inspection is non-invasive, checking for visible leaks and disrepair, and it would not have been comprehensive enough to discover a missing part as small as a 3-inch locking ring. In cases like these, the error is likely the responsibility of whoever inspected the vehicle last to make sure all safety equipment is in operation.
Keeping Big Trucks Road-Safe with Compliance, Safety, and Accountability (CSA)
In 2010, the Federal Motor Carrier Safety Administration (FMCSA) introduced an initiative called Compliance, Safety, Accountability (CSA) to help improve the overall safety of carriers and the public by focusing on companies that pose the highest risk on the road.
A company is scored based on safety data. This data is compiled using information from inspection details, registration details, crash reports, and possible investigations. After the data is compiled, the FMCSA scores the company based upon seven "BASIC" categories:
Crash Indicator
Hazardous Materials Compliance
The companies are then scored on a scale of four ratings:
Unsatisfactory
Conditional
Satisfactory
Non-Rated
Unsatisfactory being the least desirable, this rating makes the company most eligible for an FMCSA "intervention."
Dana Transport, Inc. is currently rated "Satisfactory", the most impressive rating next to "Not Rated", which begs the question: What went wrong?
"You have to remember, there's still a family out there still looking for answers," says Huff, a calm reminder that while accidents can be complicated, the reader's response is simple: Keep everyone involved in your thoughts and prayers.
Common Truck Safety Maintenance Violations
The Commercial Vehicle Safety Alliance also notes that the top three most common causes of vehicle violations are:
These three variables are often undetectable during a cursory inspection and require a closer look from a certified mechanic. Failure to diligently inspect a vehicle can result in a dangerous scenario where the truck driver is unaware that the vehicle is a hazard to his or herself and the public.
Other common maintenance violations include Inoperative Required Lamps (broken tail lights, headlights, or turn signals) and Lack of or Defective Lighting (projective lighting, such as beacons for oversized loads), which is one more reason for both carriers and the public to use caution on the road, especially at night.
Experienced Personal Injury Attorney, Darryl Isaacs, Knows Truck Regulations
When it comes to Big Rig Accidents, Darryl Isaacs — The Hammer — has seen it all. With more than 25 years serving injured victims as a truck accident lawyer, he's taken a moment to sit down and answer some of the most important questions about what to do after an accident with a Big Truck. He discussed accidents caused by a lack of inspection and poor maintenance lawsuits. Listen below.
The dedicated truck accident attorneys at Isaacs & Isaacs Law Firm have over 346 years of collective experience and have attained over 1 billion dollars for their clients. Call 800-333-9999 for your free case consultation.
Isaacs and Isaacs
Main Office
1601 Business Center Ct
Louisville, KY 40299
---
2. [CVSA Releases 2017 International Roadcheck Results]↩