Begin Your Case With a Proven Motorcycle Accident Law Firm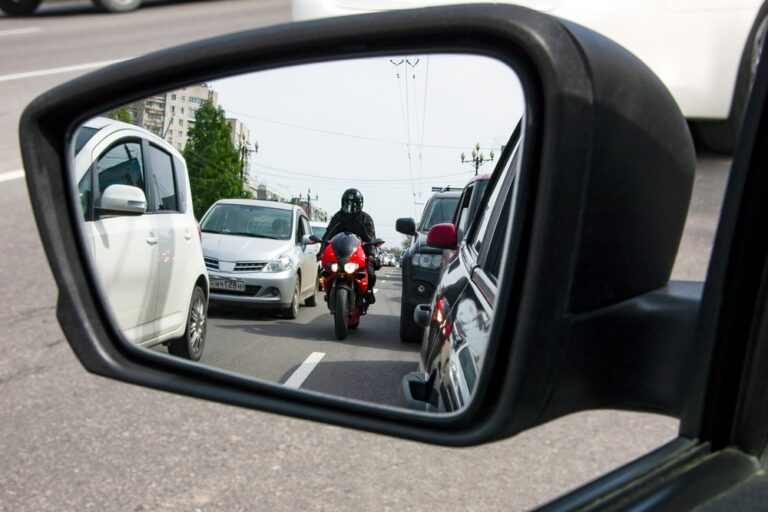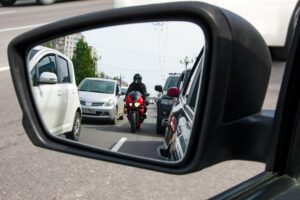 Accidents can happen to even the most careful drivers. Motorcycle riders, in particular, are in a risky position on the roads, as their vehicles do not have the same safety protections as cars. Drivers should be respectful of motorcycle riders, but if you are involved in a motorcycle accident, a Cincinnati motorcycle accident lawyer from Isaacs & Isaacs Personal Injury Lawyers may be able to help you receive compensation.
We charge no upfront fees for our legal services and only take payment if we secure monetary compensation on your behalf. Call us at 800-333-9999 at any time to speak to one of our dedicated Cincinnati motorcycle accident lawyers and set up a free consultation.
We Represent Injured Accident Victims Across Many Categories. Some Personal Injury Cases We Handle Include:
Accidents With Trucks or Commercial Vehicles
Injuries & Wrongful Death Involving Driver Negligence (cell phone use, DUI)
Accidents With Uninsured Motorists
Whiplash Injury Accidents
Airbag Deployment Accidents
Takata Air Bag Recalls
Motorcycle Accident Injuries
Ridesharing: Lyft & Uber Accidents
Bicycle Accident Injuries
Hit and Run Accidents
Pedestrians Hit By a Vehicle
Head-On Collisions
Rear-End Collisions
Spinal Cord Injuries
Sometimes an auto accident injury is not evident until much later. Even if you haven't suffered a catastrophic injury you still may need medical treatment. You should seek medical care immediately, even if you don't think you are badly hurt. Some severe injuries may not be immediately apparent. This is the best way to physically and legally protect yourself and your loved ones.
"Our daughters were involved in a serious car crash when a man ran a red light! Isaacs & Isaacs knew exactly what to say and exactly what to do for us! They are not only highly professional but also very sincere in wanting to help get our girls every dollar deserved! We will always be grateful to the team of The Hammer for being so wonderful during our time of need! Thank you from our family to your law firm."
---
Getting the Legal Perspective on Motorcycle Accidents – Audio Interview
In this podcast episode of Ask The Hammer, Darryl Isaacs and three other attorneys from Isaacs & Isaacs Personal Injury Lawyers (all bikers) review how motorcycle accident lawsuits work in this podcast episode. Listen below.
---
How to Determine Liability
In many situations, the driver of another vehicle is at-fault in a motorcycle accident. Other times, the involved parties may share fault for the accident. If both parties are determined to be partly at fault, one or both could be eligible for damages calculated on a percentage basis.
In Ohio, a rule called contributory fault (Ohio Rev. Code § 2315.33) is used to allocate damages when multiple people share the blame. Under this law, your compensation amount will be reduced by the percentage of fault you are assigned for the accident. So, if you receive a settlement of $100,000 but were deemed to be 25% at fault for your accident, your settlement amount will be reduced by 25%, leaving you with $75,000.
Usually, a police accident report or an insurance adjuster will determine who is to blame for your motorcycle accident and how much each party is responsible for the accident. If you believe you were assigned an unfair portion of fault, your attorney may need to fight on your behalf and present evidence to help your case.
Our Accident Law Firm Will Get Started on Your Case Immediately By:
Listening to your story
Answering your questions
Advising you what to do next
Investigating the accident scene and all other evidence related to your claim
Reviewing medical records, police reports, and all documents
Determining which parties are liable for your injury
Meeting with insurance adjusters
Helping you file your claim
Demanding a just settlement for all of your medical treatment and damages
---
How Can Isaacs & Isaacs Personal Injury Lawyers Help You?
Motorcycle accidents are serious business. Recovery may take months or sometimes years. The situation might get even worse if you were the designated financial provider for your family and are unable to return to work in the same capacity.
You may even be forced to get a new job that pays less, or you may not be able to work at all. You may also have mounting medical costs from the accident. This is a financial situation no one wants to find themselves in.
Your Cincinnati motorcycle accident lawyer will take legal action to seek compensation from the at-fault party's insurance company so you can focus on your rehabilitation. Our attorneys at Isaacs & Isaacs Personal Injury Lawyers are eager to help you regain your life.
If we cannot get a favorable settlement from the insurance company, we are prepared to take your case to court. To better prepare you for this situation, our team has a mock courtroom available to our clients, along with an in-house litigation team.
Our Lawyers Have a Solid Reputation
Isaacs & Isaacs Personal Injury Lawyers is an established law firm with experience in handling motorcycle accident cases just like yours. Our personal injury lawyers have recovered over $2 billion in settlements for our clients in Kentucky, Indiana, and Ohio. Our attorneys have over 400 years of combined legal experience, and we are ready to take on your case.
If English isn't your first language, we have Spanish-speaking attorneys and paralegals on our team.
Our objective has always been to preserve the rights of accident victims, no matter what it takes. We accomplish this by taking on insurance companies and major corporations, even if going to court is the only way to gain your deserved compensation.
No Fees Unless We Settle or Win Your Case
You don't have to pay your Cincinnati personal injury lawyer unless they win or settle your case. Your lawyer will reimburse costs from your settlement and simply take a percentage of your final settlement to cover the fees. If you do not win your case, you don't need to pay your attorney anything – it's as simple as that.
We'll Help You File Your Claim Right Away
Any lawsuit stemming from an injury or accident must be brought to the civil court system within a specific amount of time, under a legal regulation known as the statute of limitations.
According to Ohio Revised Code Section 2305.10, the statute of limitations for filing a personal injury lawsuit related to a motorcycle accident is two years from the date of the accident.
There are, however, exceptions based on individual circumstances. The legal deadline, for example, may differ based on the type of personal injury claim. Your attorney will be able to provide more information if your case does not fall under the two-year statute of limitations.
Build Your Case With A Top Rated Accident Lawyer
If you need immediate assistance with a vehicle accident or personal injury, call our team now at 
800-333-9999
 to begin your free case review and schedule an initial consultation to get legal advice. Our law firm represents injured victims across many categories. Some popular cases our accident attorneys handle include:
---
Seek the Compensation You Deserve
Ohio is an at-fault state in regard to car insurance, which means personal injury victims will typically seek a financial settlement from the at-fault party's insurance company after an accident. Your Cincinnati motorcycle accident lawyer can help you with this claim and handle all communication with the insurance company on your behalf.
The compensation you seek may include reimbursement for some or all of these damages:
Medical and therapy expenses
Injuries (especially those resulting in permanent damages)
Loss of income during your recovery and in the future
Pain and suffering
Motorcycle repair costs
And possibly more
---
Contact Isaacs & Isaacs Personal Injury Lawyers
Your motorcycle accident has undoubtedly caused you pain and loss. You need time to recuperate and focus on your health. The fact that you cannot go to work and provide for your family, let alone pay your medical bills, is not something that anybody wishes to endure.
In our office, we understand that it's unfair for you and your loved ones to suffer due to someone else's carelessness. Call Isaacs & Isaacs Personal Injury Lawyers to receive a free consultation. Rest assured, you will not incur any fees or costs unless we win or settle your case.
To learn more about working with our Cincinnati lawyers, call 800-333-9999 for your no-cost motorcycle accident case review.