Begin Your Case With a Proven Catastrophic Injury Law Firm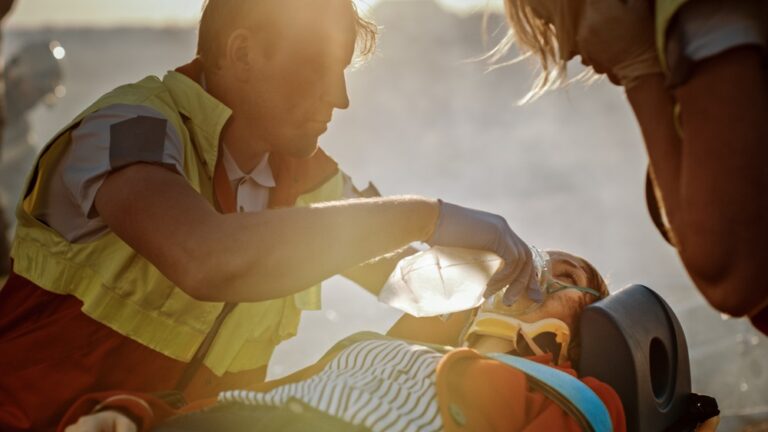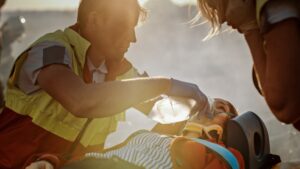 Sustaining severe injuries after an accident can be challenging to cope with. The pain and scars of the injuries can change every aspect of your life. Catastrophic injuries are typically caused by the negligence of a person, multiple people, or institutions. If you suffered a catastrophic injury, you do not have to handle your case alone. A Richmond catastrophic injury lawyer from Isaacs & Isaacs Personal Injury Lawyers can assist you every step of the way.
We charge no upfront fees for our legal services and only take payment if we secure monetary compensation on your behalf. Call us at 800-333-9999 at any time to speak to one of our dedicated Richmond catastrophic injury lawyers and set up a free consultation.
We Represent Injured Accident Victims Across Many Categories. Some Personal Injury Cases We Handle Include:
Accidents With Trucks or Commercial Vehicles
Injuries & Wrongful Death Involving Driver Negligence (cell phone use, DUI)
Accidents With Uninsured Motorists
Whiplash Injury Accidents
Airbag Deployment Accidents
Takata Air Bag Recalls
Motorcycle Accident Injuries
Ridesharing: Lyft & Uber Accidents
Bicycle Accident Injuries
Hit and Run Accidents
Pedestrians Hit By a Vehicle
Head-On Collisions
Rear-End Collisions
Spinal Cord Injuries
"It was a pleasure to have the Isaacs & Isaacs team to help me after being hit by a truck as I was walking to the market. They went above and beyond to help with all I went through!"
---
Getting the Legal Perspective on Car Accidents – Audio Interview
Car accident lawyer Darryl Isaacs — The Hammer — sat down to address legal and safety considerations when injured from a car crash in a recent radio episode of "Ask The Hammer," the podcast exploring the legal matters that matter most. There are many elements at play when knowing what to do after a car accident. Listen to the episode directly below.
---
Common Causes of Catastrophic Injuries
They are various reasons why catastrophic injuries occur. Some of the common causes include:
Workplace Accidents
As an employee, your safety is essential in your workplace. Your employer should create a healthy and safe work environment, ensuring they follow the state's safety and occupational laws.
While many jobs are safe, some employers do not meet the required safety standard. If you're a victim of an accident in your workplace, your catastrophic injury lawyer can assist you in seeking damages.
Product Liability
Distributors and manufacturers of products are mandated to ensure the goods the public use are safe and of the highest standards. Sadly, some of them cut corners to save the cost of distribution and manufacturing to maximize profits, putting the public in harm's way.
Your catastrophic injury lawyer can assist you in filing a product liability lawsuit if you used harmful products resulting in catastrophic injuries.
Motor Vehicle Accidents
These are the most common cause of catastrophic injuries. You might get paralyzed because of the accident. Some even lose their lives from the injuries while seeking treatment. If you lost your loved one due to catastrophic injuries, our Richmond catastrophic injury lawyer could guide you in filing a wrongful death lawsuit.
Road users who cannot abide by traffic regulations are negligent and should compensate for the injuries they cause. Some actions that cause motor vehicle accidents include:
Drunk driving
Road rage
Failure to obey traffic laws
Speeding
Fatigued driving
Our Accident Law Firm Will Get Started on Your Case Immediately By:
Listening to your story
Answering your questions
Advising you what to do next
Investigating the accident scene and all other evidence related to your claim
Reviewing medical records, police reports, and all documents
Determining which parties are liable for your injury
Meeting with insurance adjusters
Helping you file your claim
Demanding a just settlement for all of your medical treatment and damages
---
Build Your Case With A Top Rated Accident Lawyer
If you need immediate assistance with a vehicle accident or personal injury, call our team now at 
800-333-9999
 to begin your free case review and schedule an initial consultation to get legal advice. Our law firm represents injured victims across many categories. Some popular cases our accident attorneys handle include:
Types of Catastrophic Injuries
Catastrophic injuries have a direct impact on a victim's life. They can render you unable to work or partake in activities you used to. Some common catastrophic injuries include:
Burns
Victims of fire accidents suffer extreme physical and psychological injuries. Fire injuries cause burns to a victim's skin, impacting their quality of life. In addition, the injuries can become septic, causing additional medical issues for the victim.
Treatment and recovery for burn injuries can be difficult, costly, and take time. You might even require a skin graft and reconstructive surgery. Your catastrophic injury lawyer can help you seek damages for the cost of treatment.
Some common cases of burn injuries include:
Chemical spills
Residential building fires
Truck or tanker explosions
Electrical accidents
Amputation
Amputation is the part or complete removal of a body part. Losing extremities because of a catastrophic accident can be difficult for you, making your life hard.
The common accidents causing amputations are truck and military combat accidents. The cost of treatment is high, too, as you may require prosthetics to replace lost extremities.
Some extremities one can lose include:
Hand
Leg
Foot
Finger
Toes
Traumatic Brain Injuries
These are some of the worst injuries a victim can suffer. The injuries can damage your mental health and your loved one's finances. They can result from head trauma and differ in severity.
Some victims can experience mild traumatic brain injuries, such as concussions. The effects are treatable in a few months. In severe cases, a victim can fall into a coma. Some of the signs and symptoms of traumatic brain injuries after head trauma include:
Memory loss
Anxiety
Headaches
Dizziness
---
What to Do After a Richmond Catastrophic Accident
The moments after a catastrophic accident can be confusing. It is essential to stay calm and take appropriate actions to save your life.
You should contact emergency services and request immediate medical assistance. Even if you feel you were not severely hurt, getting medical help can help reduce the severity of your injuries.
After seeking help, the next step is to contact law enforcement so you can file a police report. Recollect the events that led to the accident and use them in your police statement. You must also gather relevant information about your accident, taking pictures and videos of the accident and your injuries to use as proof.
Some of the other information you can include involves:
The responsible party's name and personal information
Insurance information
Eyewitness names, addresses, and phone numbers
CCTV footage of the accident
---
Damages You Can Recover
When seeking compensation for catastrophic injuries, your catastrophic injury lawyer can aid you in establishing the value of your damages. You can claim various damages from the liable party after an accident. They include:
Economic Damages
These are financial costs directly relating to your injuries. Your lawyer can use receipts and various means of financial evaluation when seeking these damages. Some of the economic damages you can claim include:
Loss of wages
Diminished future earning capacity
Medical bills
Rehabilitative and surgery costs
Lost benefits
Punitive Damages
While some negligent accidents causing catastrophic injuries can be unintentional, some can result from malicious intent. If the other party had malice in their action, your lawyer could seek punitive damages against them in court.
Non-Economic Damages
These are damages that don't have a quantitative value. They mostly affect your emotional and psychological health. Though there is no standard formula for calculating non-economic damages, your injury lawyer will give them a monetary value and establish a reasonable and fair amount for your compensation.
Some non-economic damages you can seek include:
Emotional distress
Trauma
Pain and suffering
Post-traumatic stress disorder (PTSD), anxiety, and depression
Lower quality of life
---
The Statute of Limitations
There is a set fixed time to claim compensation for your catastrophic injury. Darryl "The Hammer" Isaacs and his legal team have a combined experience of over 400 years, and they will use their knowledge of state laws to ensure you stick to your state's statute of limitations.
In Richmond, you have one or two years to file your personal injury lawsuit. It would be one year if your accident was not vehicle-related (Ky. Rev. Stat. § 413.140(1)) and two years if the catastrophic injury happened in a motor vehicle accident (Ky. Rev. Stat. § 304.39-230). Consult your lawyer early in the case to know the statute of limitations applying to your case.
Consult Our Richmond Catastrophic Injury Lawyer Today
At Isaacs & Isaacs Personal Injury Lawyers, we have collected $1 billion in settlements for our clients. Our catastrophic injury lawyers serving Madison County are ready to handle your case for no upfront cost or fee.
To learn more about working with our Richmond lawyers, call 1-800-333-9999 for your no-cost catastrophic accident case review.