Begin Your Case With a Proven Bicycle Accident Law Firm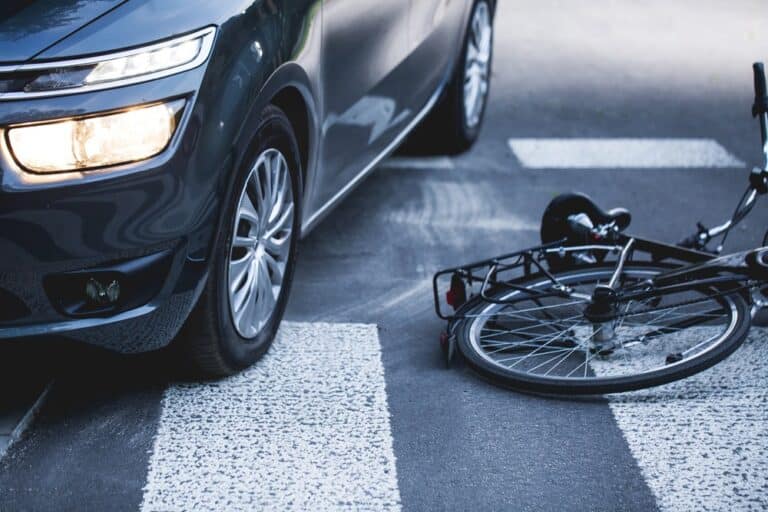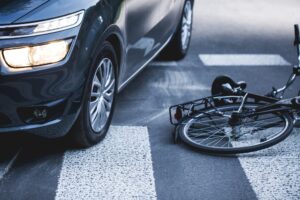 There are various causes of bicycle accidents, which can result in multiple injuries. Some of these injuries are lifelong, meaning you will have to pay the hospital, rehabilitation, and medical bills for the rest of your life. Bicycle accidents can also bring about property damage and, in some cases, loss of life. If you or a loved one is injured in a bicycle accident, you should consider reaching out to a Madisonville bicycle accident lawyer.
A lawyer can help you file bicycle accident claims that compensate you for the damages you incurred. Issacs & Issacs Personal Injury Lawyers may be able to give you the guidance you need.
We charge no upfront fees for our legal services and only take payment if we secure monetary compensation on your behalf. Call us at 800-333-9999 at any time to speak to one of our dedicated Madisonville bicycle accident lawyers and set up a free consultation.
We Represent Injured Accident Victims Across Many Categories. Some Personal Injury Cases We Handle Include:
Accidents With Trucks or Commercial Vehicles
Injuries & Wrongful Death Involving Driver Negligence (cell phone use, DUI)
Accidents With Uninsured Motorists
Whiplash Injury Accidents
Airbag Deployment Accidents
Takata Air Bag Recalls
Motorcycle Accident Injuries
Ridesharing: Lyft & Uber Accidents
Bicycle Accident Injuries
Hit and Run Accidents
Pedestrians Hit By a Vehicle
Head-On Collisions
Rear-End Collisions
Spinal Cord Injuries
Sometimes an auto accident injury is not evident until much later. Even if you haven't suffered a catastrophic injury you still may need medical treatment. You should seek medical care immediately, even if you don't think you are badly hurt. Some severe injuries may not be immediately apparent. This is the best way to physically and legally protect yourself and your loved ones.
"It was a pleasure to have the Isaacs & Isaacs team to help me after being hit by a truck as I was walking to the market. They went above and beyond to help with all I went through!"
---
Getting the Legal Perspective on Car Accidents – Audio Interview
Car accident lawyer Darryl Isaacs — The Hammer — sat down to address legal and safety considerations when injured from a car crash in a recent radio episode of "Ask The Hammer," the podcast exploring the legal matters that matter most. There are many elements at play when knowing what to do after a car accident. Listen to the episode directly below.
---
Circumstances Allowing for Compensation
As a driver, you have a duty of care to fellow road users, and they have the same responsibility towards you. You all need to follow road safety rules closely, ensuring you do not act recklessly while driving. It is important to pay attention to any people or vehicles on the road.
Sometimes, however, road users don't follow these rules, resulting in road accidents like bicycle accidents. If you are a victim of such an accident, you are eligible for compensation from the responsible party. However, before you receive the compensation, you must prove:
that the responsible party acted negligently or was reckless in some way. This involves cases of comparative negligence
that you received injuries and other damages because of their careless actions.
There are different types of negligent circumstances that make it possible for you to file a bicycle accident claim, including:
Lack of Awareness
Motorists can get tunnel vision and not pay attention to other road users. This can lead them to change lanes without checking to see that no one is approaching. Others open their driver or passenger doors without first confirming that the road is free. These behaviors can harm oncoming bicyclists, and some even lead to grievous injuries.
Misjudgment
No matter how skilled a motorist you are, you still need to make correct judgments on the road. This means you need to make decisions carefully when behind the wheel, such as misjudging the distance between you and an oncoming bicyclist.
You also need to avoid turning off the road or making sudden changes without calculating your decisions. Follow simple road safety rules such as indicating every turn and checking all mirrors before switching lanes. Ensure to do this even when you think you are alone on the road.
Reckless Behavior
Some people drive dangerously or act recklessly while behind the wheel. This includes instances where drivers talk on the phone or eat while driving. It is important to pull off the road before doing any of these actions to avoid endangering your lives and those of other road users.
Other motorists also drive while drunk or under the influence of drugs. This impairs their judgment and inhibits their reflexes, meaning they might not be able to react in time if something appears in front of them suddenly. Avoid driving while under the influence of prescribed medication as well unless your doctor clears you.
Our Accident Law Firm Will Get Started on Your Case Immediately By:
Listening to your story
Answering your questions
Advising you what to do next
Investigating the accident scene and all other evidence related to your claim
Reviewing medical records, police reports, and all documents
Determining which parties are liable for your injury
Meeting with insurance adjusters
Helping you file your claim
Demanding a just settlement for all of your medical treatment and damages
---
Evidence Supporting Bicycle Accident Claims
The amount and relevance of evidence you collect after an accident can make or break your case. Talk to a bicycle accident lawyer serving the Madisonville area to find out what relevant evidence supports your case. However, if you find yourself in a situation where you cannot talk to a lawyer, you might need to take matters into your own hands.
Some of the evidence you can collect immediately after an accident includes contact details of all parties involved in the accident and that of any witnesses around. Take pictures and video footage of the scene, showing the layout of the road and where all vehicles, including your bike, end up. You should also include footage of injuries to yourself and the damages to your bike.
Other evidence you can collect includes:
copies of CCTV or dashcam footage
a police report of the accident and your statement
medical report after visiting the emergency room
Only do this if you can move and are not badly hurt. Wait for the ambulance to arrive if you think someone may be severely injured. Also, don't move unless you are sure you will not cause further damage.
If an ambulance doesn't come to the scene, make sure you go to the hospital and get checked out by a medical professional within 24 hours. This prevents any underlying issues from creeping up on you. It is also a way to get medical documentation of your injuries.
---
How Much Compensation Can You Get?
All bicycle accidents are different, and so are the circumstances leading to the accident. This means there isn't a one size fits all solution for compensation. Talking to a Madisonville bicycle accident lawyer can help you know what kind of damages you can file for and the amount of compensation you can receive.
Some of the general damages you can file for include:
Cost of fixing or replacing your bike
Psychological and physical trauma
Replacement costs for other personal property damaged in the accident
Lost wages and loss of earning capacity
All other expenses related to your injuries, including rehabilitation and care costs
A lawyer can evaluate your case and come up with the best course of action. They communicate with you and the insurance company to make sure your needs are successfully met. A lawyer can also present your case before a judge if it comes down to that.
A lawyer can compile a list of your injuries and give them a monetary value that will be used to calculate your compensation. Be forthcoming with your injuries to avoid having your claim disputed.
Build Your Case With A Top Rated Accident Lawyer
If you need immediate assistance with a vehicle accident or personal injury, call our team now at 
800-333-9999
 to begin your free case review and schedule an initial consultation to get legal advice. Our law firm represents injured victims across many categories. Some popular cases our accident attorneys handle include:
---
Talk to an Isaacs & Isaacs Bicycle Accident Attorney Today
The accident attorneys at Issacs & Issacs Personal Injury Lawyers have over 400 years of combined legal experience, which we can use to deal with your case. We don't charge upfront fees or costs, meaning you won't have any out-of-pocket expenses; we don't get paid unless we win or settle your case.
To learn more about working with our Madisonville lawyers, call 1-800-333-9999 for your no-cost bicycle accident case review.