Begin Your Case With a Proven Bicycle Accident Law Firm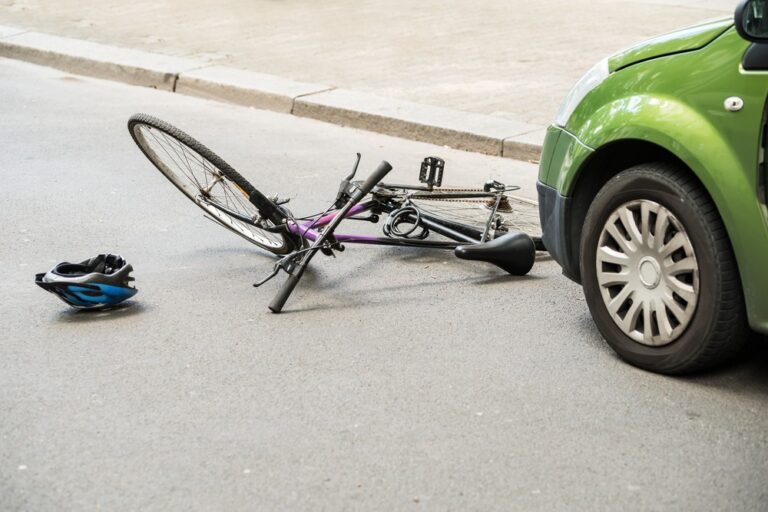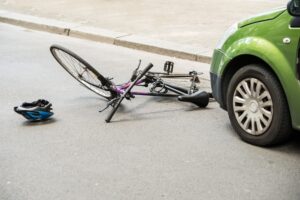 If you were injured while riding a bike due to another person's negligence, you should immediately contact a Gary bicycle accident lawyer. You have options for holding the liable party responsible for their carelessness and recovering damages to compensate for your financial expenses and other losses.
At Isaacs & Isaacs Personal Injury Lawyers, our personal injury team can help you pursue the restitution you need. We'll collect the information and evidence to prove fault. Your lawyer will then fight against insurers and responsible parties for your legal rights and best interests.
We charge no upfront fees for our legal services and only take payment if we secure monetary compensation on your behalf. Call us at 800-333-9999 at any time to speak to one of our dedicated Gary bicycle accident lawyers and set up a free consultation.
We Represent Injured Accident Victims Across Many Categories. Some Personal Injury Cases We Handle Include:
Accidents With Trucks or Commercial Vehicles
Injuries & Wrongful Death Involving Driver Negligence (cell phone use, DUI)
Accidents With Uninsured Motorists
Whiplash Injury Accidents
Airbag Deployment Accidents
Takata Air Bag Recalls
Motorcycle Accident Injuries
Ridesharing: Lyft & Uber Accidents
Bicycle Accident Injuries
Hit and Run Accidents
Pedestrians Hit By a Vehicle
Head-On Collisions
Rear-End Collisions
Spinal Cord Injuries
Sometimes a bicycle accident injury is not evident until much later. Even if you haven't suffered a catastrophic injury you still may need medical treatment. You should seek medical care immediately, even if you don't think you are badly hurt. Some severe injuries may not be immediately apparent. This is the best way to physically and legally protect yourself and your loved ones.
"They're great to me. Used them twice and positive results both times. I wouldn't hesitate to contact them again if needed."
---
Getting the Legal Perspective on Car Accidents – Audio Interview
Car accident lawyer Darryl Isaacs — The Hammer — sat down to address legal and safety considerations when injured from a car crash in a recent radio episode of "Ask The Hammer," the podcast exploring the legal matters that matter most. There are many elements at play when knowing what to do after a car accident. Listen to the episode directly below.
---
Why Do Bicycle Accidents Occur?
Traffic accidents involving cyclists are common because bicycles are smaller and more difficult for motorists to see than cars or trucks. Moreover, many bike accidents are the fault of drivers of motor vehicles and are commonly related to the following:
Distracted driving, such as texting
Careless or reckless driving
Driving while impaired
Speeding
Failure to yield
Turning right or left without noticing a cyclist
Passing too closely to the cyclist (clipping accidents)
Merging without checking blind spots
Dooring accidents
Despite taking safety precautions, cyclists who cross paths with inattentive or careless drivers may be hit and suffer severe injuries.
Our Accident Law Firm Will Get Started on Your Case Immediately By:
Listening to your story
Answering your questions
Advising you what to do next
Investigating the accident scene and all other evidence related to your claim
Reviewing medical records, police reports, and all documents
Determining which parties are liable for your injury
Meeting with insurance adjusters
Helping you file your claim
Demanding a just settlement for all of your medical treatment and damages
---
How Much Compensation You Could Receive?
The compensation you may be entitled to receive depends on various factors, such as your total damages. These are losses you have experienced after your accident, and can consist of the following:
Economic Damages
Economic damages are precise, easily calculable costs that can be tied to bills and receipts, such as:
Property damage, including your bicycle and other items damaged in the accident
Medical expenses related to your injuries, including ambulance services, emergency care, hospitalization, tests and imaging, surgeries, rehab, prescription medication, home medical equipment, etc.
Lost wages and diminished earning capacity
Non-Economic Damages
Non-economic damages may be more challenging to estimate as they are not based on exact out-of-pocket costs you've incurred. Instead, they include losses related to your quality of life, such as:
Physical pain and suffering
Emotional anguish
Permanent disability
Scarring and disfigurement
Loss of companionship
Loss of life enjoyment
Several factors are considered by insurers and legal entities when determining the value of non-economic damages. These include, but are not limited to the following:
Type and severity of the injury
Duration of medically necessary treatment
Impact of the injuries on everyday life and relationships
Full recovery vs. permanent disability related to injuries
Medical evidence and liability insurance available
Build Your Case With A Top Rated Accident Lawyer
If you need immediate assistance with a vehicle accident or personal injury, call our team now at 
800-333-9999
 to begin your free case review and schedule an initial consultation to get legal advice. Our law firm represents injured victims across many categories. Some popular cases our accident attorneys handle include:
You Lawyer Can Pursue Damages From the Other Party's Insurer
Even though you were cycling at the time of the accident, you can still seek compensation from the responsible driver's insurer. IN Code § 8-2.1-19.1-8 states that all drivers must have auto insurance with liability terms. This covers expenses associated with bodily injury.
Your bicycle accident lawyer can file an insurance claim on your behalf, submit the evidence that proves the other Gary driver was at fault, and negotiate a settlement that covers your total damages.
If an agreement with the insurer cannot be reached, our in-house litigation team can help you file a personal injury lawsuit and represent you in a lawsuit.
---
Bicycles and Risk of Injury
Cars and trucks are much bigger and heavier than bicycles and come with built-in safety measures, such as seat belts and airbags. Conversely, bikes offer the rider little in the way of protection. For this reason, if you experience a bike accident, you will likely sustain injuries. Some of these may be severe or even life-threatening, including the following:
Concussion or traumatic brain injury
Neck, back, and spinal cord injuries
Broken bones
Internal bleeding
Organ damage
Cuts and lacerations
Road rash
Blunt force trauma
Severe injuries can result in irreversible damage. For example, the National Institute of Neurological Disorders and Stroke states that a neck or spinal cord injury could cause paralysis.
If you do not recover fully from your bike accident injuries, you may require medical care for the rest of your life. Even if you recover, you will likely have incurred extensive medical bills. If you can't afford to pay for present and future treatment, it could affect your levels of pain and suffering and your day-to-day activities of living.
Our team can pursue financial compensation from the at-fault party to cover health costs, lost income, and other losses.
---
Is There a Deadline To File a Lawsuit?
The Indiana statute of limitations for a personal injury claim is two years from the accident's date under IC § 34-11-2-4. This is the deadline you must adhere to if you want to file a lawsuit and seek compensation for losses from a liable party.
Attempting to file a lawsuit after the legal deadline has passed will likely result in your lawsuit being dismissed unless you qualify for certain exceptions that might apply. Regardless, you should consult with your attorney, who can start working on your case immediately after your accident. This ensures you have sufficient time to take your case to court, if necessary.
---
What Routes Could You Take for Pursuing an Insurance Claim?
Your attorney can help you file insurance claims and work with the insurer to get you the compensation you need to recover from your accident- and injury-related losses.
File an Uninsured or Underinsured Motorist Claim
If you were injured in a bike accident caused by an uninsured or underinsured motorist, you could file a claim through your own auto insurance carrier. This coverage reimburses accident victims when the other person doesn't have insurance or liability coverage.
If you have uninsured or underinsured motorist coverage through your car insurance, you could use it to recover your bike accident expenses. State laws require minimum limits for an uninsured motorist policy, depending on the damages you incurred. So, you might be entitled to receive compensation.
File a Personal Injury Protection Claim
Another option would be going through your personal injury protection insurance if it's included in your auto insurance policy. Notably, neither uninsured motorists nor personal injury protection coverage is required by law, but insurance companies generally offer it to their policyholders.
---
Contact a Bicycle Accident Attorney's Team Serving Gary for a Consultation
At Isaacs & Isaacs Personal Injury Lawyers, you will not be charged fees or costs unless we win or settle your case. We have recovered $1 billion in settlements for our clients, and our attorneys have more than 400 years of combined legal experience.
Therefore, if you have sustained serious injuries in a bike accident, we urge you to contact us today for a free consultation. This way, we can start working on your case and seek the compensation you deserve. Turn to us after a bicycle accident.
To learn more about working with our Gary lawyers, call 1-800-333-9999 for your no-cost bicycle accident case review.