Begin Your Case With a Proven Car Accident Law Firm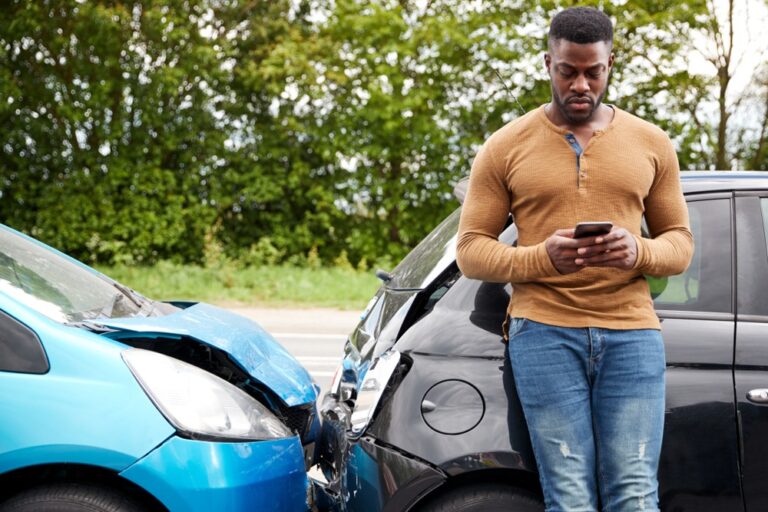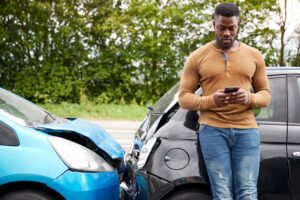 If you have been involved in a car accident in Bloomington, Indiana, Isaacs & Isaacs Personal Injury Lawyers can help you seek the compensation you deserve. Your Bloomington car accident lawyer will fight to protect your rights throughout the process because we have extensive experience with personal injury cases.
We charge no upfront fees for our legal services and only take payment if we secure monetary compensation on your behalf. Call us at 800-333-9999 at any time to speak to one of our dedicated Bloomington car accident lawyers and set up a free consultation.
We Represent Injured Accident Victims Across Many Categories. Some Personal Injury Cases We Handle Include:
Accidents With Trucks or Commercial Vehicles
Injuries & Wrongful Death Involving Driver Negligence (cell phone use, DUI)
Accidents With Uninsured Motorists
Whiplash Injury Accidents
Airbag Deployment Accidents
Takata Air Bag Recalls
Motorcycle Accident Injuries
Ridesharing: Lyft & Uber Accidents
Bicycle Accident Injuries
Hit and Run Accidents
Pedestrians Hit By a Vehicle
Head-On Collisions
Rear-End Collisions
Spinal Cord Injuries
"They're great to me. Used them twice and positive results both times. I wouldn't hesitate to contact them again if needed."
---
Getting the Legal Perspective on Car Accidents – Audio Interview
Car accident lawyer Darryl Isaacs — The Hammer — sat down to address legal and safety considerations when injured from a car crash in a recent radio episode of "Ask The Hammer," the podcast exploring the legal matters that matter most. There are many elements at play when knowing what to do after a car accident. Listen to the episode directly below.
---
Determining Liability for Bloomington Car Accidents
Who is liable for your injuries and losses after a car accident? This is a critical question in personal injury lawsuits.
Recovering Compensation From Insurance Companies
Indiana is an at-fault state. That means if you've been harmed in a car accident and were not at fault, your expenses – including vehicle repairs, medical bills, and lost wages – should be covered by the at-fault party's insurance company.
Isaacs & Isaacs Personal Injury Lawyers can provide legal guidance regarding insurance claims, especially regarding communication. Your lawyer is on your behalf, so you don't have to worry about whether the insurance adjusters are trying to take advantage of you or give you less compensation than you deserve.
Contributory Negligence
Like most states, Indiana follows a contributory negligence standard when determining fault (IC 34-51-2-5). This means you may still be able to recover compensation even if you were partially responsible for the accident.
For example, let's say a drunk driver struck you in an intersection, but you ran a stop sign right before he hit you. You may be deemed to be partially at fault for the accident.
If you are partially at fault, your settlement or court award will be reduced by the percentage of fault assigned to you. So, if you were 30 percent at fault for the accident and received a $60,000 settlement, your award will be reduced by 30 percent, and you will ultimately receive $42,000 If you were more than 50% at fault for your accident and injuries, you cannot collect compensation from any other person or entity.
---
Our Accident Law Firm Will Get Started on Your Case Immediately By:
Listening to your story
Answering your questions
Advising you what to do next
Investigating the accident scene and all other evidence related to your claim
Reviewing medical records, police reports, and all documents
Determining which parties are liable for your injury
Meeting with insurance adjusters
Helping you file your claim
Demanding a just settlement for all of your medical treatment and damages
How do Personal Injury Claims Work?
Personal injury claims arise when you or a loved one has been injured in an accident that was not your fault.
Our car accident lawyers can help you understand which laws apply to your case. We work with various clients from Bloomington, and we understand how the justice system works in your legal circumstance.
What Kind of Compensation Can Victims Receive?
You may be eligible to receive compensation for a variety of damages, including:
and future medical bills
Pain and suffering
and future lost wages
enjoyment of life
Therapy and rehabilitation
Our personal injury attorneys have over 400 years of combined experience helping car accident victims in Bloomington and surrounding areas. We are here to help you in your time of need and fight for the fair compensation you deserve.
How Much Does It Cost to Hire a Bloomington Car Accident Lawyer?
There are two common payment structures for personal injury lawyers:
Under a retainer payment structure, you pay an upfront fee that covers attorneys' fees and costs associated with your case. Under a contingency fee structure, which is used by Isaacs & Isaacs, there is no upfront payment. The attorney's fee is a set percentage, which is paid from any settlement amount awarded in your case, in addition to case costs. This will be explained to you and contained in the legal services contract that you sign with the firm.
At Isaacs & Isaacs, we always focus on helping you get the best and fair settlement result to get your life back on track before you have to pay us any money. If we do not resolve your case, there will be no charge for our services.
---
Why You May Want to Hire a Bloomington Car Accident Lawyer As Soon As Possible
Personal injury lawyers can help with all aspects of an accident—from dealing with insurance companies and explaining your rights as a victim to securing financial compensation that covers your damages, which may include emotional trauma.
You can call our team of multilingual lawyers, including those who communicate fluently in Spanish if any of the following situations apply to you:
You have been involved in a car accident that was not your fault.
You have suffered injuries and received medical bills as a result.
You are unsure how to handle the situation or what to do next.
When Should You Hire a Lawyer After a Car Accident?
It's not a bad idea to speak with a legal professional after an accident, even if your injuries seem minor. You may have a serious injury that you're not aware of yet, and you don't want to risk paying out-of-pocket for medical expenses that someone else may be responsible to cover.
You may also want to hire a personal injury lawyer if someone threatens to sue you over your involvement in an accident or they already have.
Another thing to keep in mind is the statute of limitations. This is a deadline set by the state of Indiana for personal injury lawsuits. Generally, IC § 34-11-2-4 allows only two years from the time of the accident to file a lawsuit. This is another reason you may want to act quickly.
Build Your Case With A Top Rated Accident Lawyer
If you need immediate assistance with a vehicle accident or personal injury, call our team now at 
800-333-9999
 to begin your free case review and schedule an initial consultation to get legal advice. Our law firm represents injured victims across many categories. Some popular cases our accident attorneys handle include:
Can Isaacs & Isaacs Personal Injury Lawyers Help You?
Isaacs & Isaacs Personal Injury Lawyers can help you through these confusing times. Our car accident lawyers serving Bloomington, Indiana have handled many cases like yours, and we have won over $1 billion for our clients. We understand how to navigate your case to help you fight for fair compensation for your pain and suffering, lost wages, medical bills, rehabilitation expenses, or even the wrongful death of a loved one.
Some people panic when they find out they will have to appear in court. However, you don't have to worry when dealing with Isaacs & Isaacs Personal Injury Lawyers. Many cases settle outside of court.
For cases that require litigation, we prepare you adequately and are with you every step of the way. Our firm has a state-of-the-art mock court at our Cherokee  Road office where you can practice in a mock court exercise to give you an authentic experience before your trial begins.
---
Contact Us Today for a Free Consultation
Contact us for a free consultation and learn how you can work with a personal injury lawyer who will guide you through your car accident claim process.
To learn more about working with our Bloomington lawyers, call 1-800-333-9999 for your no-cost car accident case review.