Begin Your Case With a Proven Traumatic Brain Injury Law Firm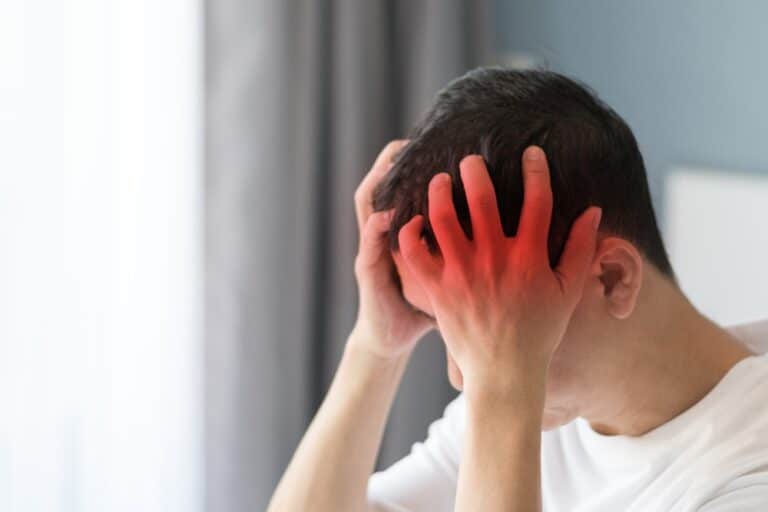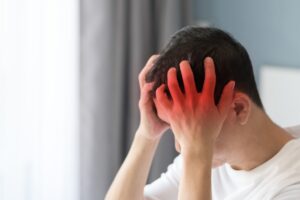 When a bad accident occurs, it can lead to serious consequences like traumatic epilepsy. Traumatic epilepsy can disrupt your life for a long time, making it difficult to cope. Having a Columbus traumatic brain injury lawyer by your side can help you manage all the many jobs that go into a legal case.
At Isaacs & Isaacs Personal Injury Lawyers, an attorney will walk you through the legal process of filing a claim or lawsuit. They will build your case based on the evidence and present it in court if negotiations can't be reached. A Columbus traumatic epilepsy lawyer will ease your mind and lift the workload off your shoulders and become your front person so you can focus on recuperating from your injuries.
We charge no upfront fees for our legal services and only take payment if we secure monetary compensation on your behalf. Call us at 800-333-9999 at any time to speak to one of our dedicated Columbus traumatic brain injury lawyers and set up a free consultation.
We Represent Injured Accident Victims Across Many Categories. Some Personal Injury Cases We Handle Include:
Accidents With Trucks or Commercial Vehicles
Injuries & Wrongful Death Involving Driver Negligence (cell phone use, DUI)
Accidents With Uninsured Motorists
Whiplash Injury Accidents
Airbag Deployment Accidents
Takata Air Bag Recalls
Motorcycle Accident Injuries
Ridesharing: Lyft & Uber Accidents
Bicycle Accident Injuries
Hit and Run Accidents
Pedestrians Hit By a Vehicle
Head-On Collisions
Rear-End Collisions
Spinal Cord Injuries
Sometimes a 
traumatic brain
injury is not evident until much later. Even if you haven't suffered a catastrophic injury you still may need medical treatment. You should seek medical care immediately, even if you don't think you are badly hurt. Some severe injuries may not be immediately apparent. This is the best way to physically and legally protect yourself and your loved ones.
"John came to our house and went over the legal part of it thoroughly and quickly, but he always made it more about us. I would recommend them to anybody because they're going to make sure that you're protected. It just always felt like we were dealing with family instead of a legal process."
---
The Hammer's Podcast Episode About Brain Injury Cases
Listen to the episode below about how traumatic brain injury cases work. Attorney Darryl Isaacs – The Hammer – answers the most common questions personal injury attorneys answer about TBI lawsuits and care. Listen to the episode directly below.
---
About Traumatic Epilepsy
Traumatic epilepsy is often referred to as post-traumatic epilepsy because epilepsy occurs after (post) a trauma. The trauma is usually a physical one that occurs to the head, injuring the brain.
This can result when someone gets into an accident that causes their head to strike something. When a person experiences a blow to the head, it can cause traumatic brain injury (TBI), and later (about a week or so) traumatic seizures begin. This is a serious situation that needs ongoing medical attention.
Our Accident Law Firm Will Get Started on Your Case Immediately By:
Listening to your story
Answering your questions
Advising you what to do next
Investigating the accident scene and all other evidence related to your claim
Reviewing medical records, police reports, and all documents
Determining which parties are liable for your injury
Meeting with insurance adjusters
Helping you file your claim
Demanding a just settlement for all of your medical treatment and damages
---
Build Your Case With A Top Rated Accident Lawyer
If you need immediate assistance with a vehicle accident or personal injury, call our team now at 
800-333-9999
 to begin your free case review and schedule an initial consultation to get legal advice. Our law firm represents injured victims across many categories. Some popular cases our accident attorneys handle include:
---
Working With a Personal Injury Lawyer
If you're like most people, you've probably never dealt with a personal injury lawsuit before. It's not something you do every day. However, when you need to deal with one, it's good to have an attorney working on your behalf. They will deal with all the big and small things that need to be done. A traumatic epilepsy lawyer will discuss your case with you and determine your best course of action.
A lawyer is familiar with the legal jargon of filing a personal injury lawsuit. They know the legal system, court etiquette, and main players in a complaint like yours. You can move forward with ease when you have a lawyer assisting you with the process. Below is a list of some things a personal injury lawyer will do for you:
Create a Strong Case
The first thing the attorney will focus on is creating a strong case, based on the evidence. This involves collecting materials that bolster the case. These materials can be things like police records, statements about what occurred, photos, medical facts concerning the injury, etc. The important thing is to get information showing how the other party was negligent in some way. This might be gathered from the police report or eyewitness statements.
Take Care of All Communications
As you can imagine, a lot of communication goes on when dealing with a lawsuit for recovering damages. The attorney needs to talk to the individuals involved in the action for various reasons. They will try to negotiate a settlement for you, but it must be fair. Consequently, this may require multiple calls, emails, or letters of offer.
Other communications may involve dealing with the insurance adjusters, legal aids, and court representatives. A Columbus traumatic epilepsy lawyer will write and send the written communications in the proper format, allowing you to rest easy.
Manage the Paperwork
Every business dealing requires some amount of paperwork. A lawsuit isn't any different. There are plenty of administrative tasks your traumatic epilepsy lawyer will manage for you. Some paperwork involves filing the appropriate court documents in time, while other tasks consist of serving the summons.
The lawyer will also calculate the damages you have, which need to be included in the filings to the court. When you secure a lawyer, you can be sure they will get everything done promptly.
Handle Negotiations
As mentioned earlier, your attorney will attempt to negotiate the case so you can avoid going to court. Good negotiating skills are essential for securing a fair settlement. Even then, it doesn't always go as hoped. Your lawyer can only do so much to negotiate with the other party and their representatives.
Negotiating requires some discussions back and forth. The lawyer can show evidence of your damages or injuries to obtain the amount they're asking for.
In addition, the lawyer may present evidence of the other party's negligence if they seem hesitant to take responsibility for the accident. When it's all done, there will either be a deal or the case proceeds to court.
Represent You in Court
If the negotiations fail, then the case goes to court, and your traumatic epilepsy lawyer will be by your side throughout the ordeal. They will go before the judge and present the evidence, arguing your case.
---
Don't Pay Attorney Fees Unless You Win
Working with a traumatic epilepsy lawyer at Isaacs & Isaacs Personal Injury Lawyers is ideal because you don't have to worry about making any payments right now. At Isaacs & Isaacs Personal Injury Lawyers, they will set up a contingency plan for you. A contingency plan puts an attorney on the case with no money down. In fact, you don't have to pay anything at all unless and until the case is won.
---
Costly Damages in a Traumatic Epilepsy Injury Case
Your injuries from an accident result in losses, which, in legal terms, are referred to as damages.
The financial amount of your damages can be derived from actual money you must pay out (for medical bills, for example) and non-tangible losses with value. The latter consists of things like pain and suffering. The lawyer will calculate how much this is worth based on other factors.
---
Reach Out to a Columbus Traumatic Epilepsy Lawyer Today
Take the first step in recovering the damages you sustained by reaching out to us. Isaacs & Isaacs Personal Injury Lawyers is ready to give you a free consultation and begin your claim or lawsuit in Franklin County or another Columbus county.
To learn more about working with our Columbus lawyers, call 800-333-9999 for your no-cost traumatic brain injury case review.