Begin Your Case With a Proven Motorcycle Accident Law Firm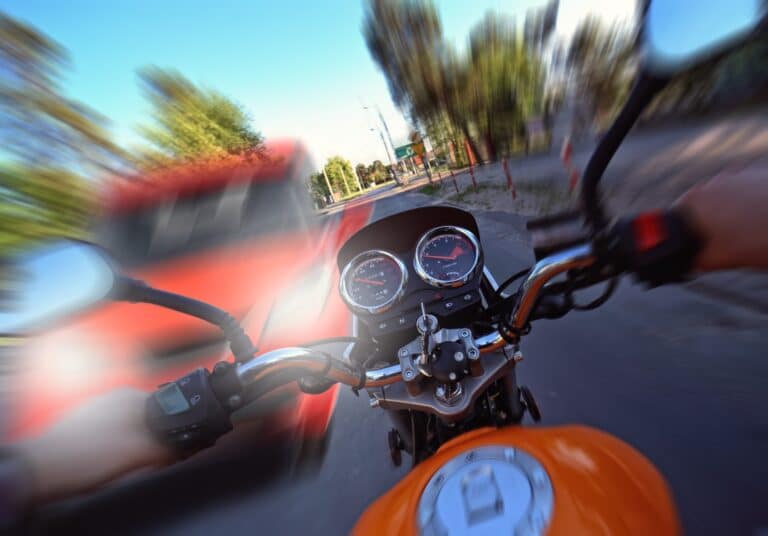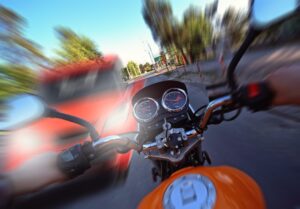 In the wake of a motorcycle accident, victims face numerous challenges. They include health issues and financial problems. A Muncie motorcycle accident lawyer knows these challenges all too well. You have a right to claim compensation for such damages that you suffered because of someone else's actions.
A lawyer can examine your motorcycle accident case and let you know what legal options you have. Afterward, they can help you pursue justice in settlements or a civil court. We are aware of the intricacies of personal injury law, specifically motorcycle cases. A motorcycle accident lawyer can therefore use such knowledge to your advantage.
We charge no upfront fees for our legal services and only take payment if we secure monetary compensation on your behalf. Call us at 800-333-9999 at any time to speak to one of our dedicated Muncie motorcycle accident lawyers and set up a free consultation.
We Represent Injured Accident Victims Across Many Categories. Some Personal Injury Cases We Handle Include:
Accidents With Trucks or Commercial Vehicles
Injuries & Wrongful Death Involving Driver Negligence (cell phone use, DUI)
Accidents With Uninsured Motorists
Whiplash Injury Accidents
Airbag Deployment Accidents
Takata Air Bag Recalls
Motorcycle Accident Injuries
Ridesharing: Lyft & Uber Accidents
Bicycle Accident Injuries
Hit and Run Accidents
Pedestrians Hit By a Vehicle
Head-On Collisions
Rear-End Collisions
Spinal Cord Injuries
Sometimes an auto accident injury is not evident until much later. Even if you haven't suffered a catastrophic injury you still may need medical treatment. You should seek medical care immediately, even if you don't think you are badly hurt. Some severe injuries may not be immediately apparent. This is the best way to physically and legally protect yourself and your loved ones.
"Our daughters were involved in a serious car crash when a man ran a red light! Isaacs & Isaacs knew exactly what to say and exactly what to do for us! They are not only highly professional but also very sincere in wanting to help get our girls every dollar deserved! We will always be grateful to the team of The Hammer for being so wonderful during our time of need! Thank you from our family to your law firm."
---
Getting the Legal Perspective on Motorcycle Accidents – Audio Interview
In this podcast episode of Ask The Hammer, Darryl Isaacs and three other attorneys from Isaacs & Isaacs Personal Injury Lawyers (all bikers) review how motorcycle accident lawsuits work in this podcast episode. Listen below.
---
Motorcycle Operation Regulations
You must possess a motorcycle license to operate your motorcycle in most states. Having a license shows that you have the expertise and know-how to handle the motorized bike safely. The license also allows you to share the road with other motorists and pedestrians.
Typically, you need to get a motorcycle learner's permit before obtaining a license. This period gives you a chance to complete classes and take the relevant tests. While holding a permit, there are some restrictions to operating your motorcycle.
If you do not have a license or permit, you expose yourself to liability in case of a crash. But, if you legally operate a motorcycle, you create one less hurdle in case you get involved in an accident.
Our Accident Law Firm Will Get Started on Your Case Immediately By:
Listening to your story
Answering your questions
Advising you what to do next
Investigating the accident scene and all other evidence related to your claim
Reviewing medical records, police reports, and all documents
Determining which parties are liable for your injury
Meeting with insurance adjusters
Helping you file your claim
Demanding a just settlement for all of your medical treatment and damages
---
Types of Damages You Can Recover After a Motorcycle Crash
You may follow all the motorcycle safety precautions but can still get into an accident because of another person's actions. In such a case, you can rightfully pursue legal action. Recovering these damages may not provide you with physical or emotional healing. But it can help relieve financial difficulties resulting from the crash. In seeking compensation, you may claim either economic or non-economic damages.
Economic damages are awarded for returning you to your prior financial standing before the crash. Under this type of damage, you can recover the medical costs that resulted from receiving treatment after the accident. You may also get compensation for lost income, both current and future.
You receive non-economic damages to compensate for losses that are not easily quantifiable. Such losses include reduced quality of life, emotional anguish, and permanent disfigurement. The insurer may offer you compensation for only some of the easily quantifiable damages. A lawyer can tell you what economic and non-economic damages you can claim.
---
Build Your Case With A Top Rated Accident Lawyer
If you need immediate assistance with a vehicle accident or personal injury, call our team now at 
800-333-9999
 to begin your free case review and schedule an initial consultation to get legal advice. Our law firm represents injured victims across many categories. Some popular cases our accident attorneys handle include:
Preparing To Seek Compensation
You must first have a well-supported case before seeking compensation after a motorcycle accident. A lawyer can carry out the necessary activities to ensure your case is strong. They can collect evidence that supports your claim. Evidence includes video footage, photos, witness statements, and a police report.
Obtaining proof can help establish which party was at fault for the motorcycle accident. The importance of establishing responsibility is that the negligent party can have the role of paying for incurred losses and treatment. A lawyer can also seek the opinion of experts for your case.
With their expertise, they can shed light on the severity of the crash and how it occurred. Preparing a strong case takes a lot of effort for any personal injury lawyer. A Muncie Motorcycle accident lawyer is prepared to exert this effort to ensure you stand a chance at receiving compensation.
---
Negotiating Your Case To Reach a Settlement
To start the case settlement process, an insurance adjuster may reach out to you to ask about the crash. A lawyer can inform you of the best practices when handling this conversation. For example, you do not have to consent to record the conversation. You can first consult a motorcycle accident lawyer.
The lawyer can analyze the details of your case to establish liability and the damages you qualify for. They can estimate a compensation figure that you ought to expect from the insurer based on previous cases. They can then draft a demand letter that entails the compensation amount you wish to get. After receiving it, the insurer may choose to honor it, deny the claim, or offer a different amount.
If they offer a different, often lower amount, you can reject it. Your lawyer can hold talks with the insurer to try and reach an agreement on a fair settlement amount. If the negotiations are fruitful, you can receive an offer that your lawyer may suggest you accept.
Complexities in an Indiana Motorcycle Accident Case
The process of reaching a settlement agreement may present some difficulties. Establishing liability is one of these challenges. Different parties can have an involvement in the crash. This leads to pointing fingers at each other. Other times, you may think you know who brought about the accident. But, upon further investigations, it may be a different party.
Another challenge is if negotiation talks have no positive outcome. This may mean that your lawyer and the insurance company could not settle. If this happens, you can take the case to court. A motorcycle accident lawyer can help you deal with any complexities to ensure you get a settlement.
---
Talk To a Muncie Motorcycle Accident Lawyer
We can help protect you against insurance companies that wish to low-ball you or deny your claim. Our attorneys have over 400 years of combined legal experience that they are ready to put to work for your case. We are prepared to take your case to court with an in-house litigation team. Today, you can claim a free case evaluation by calling a Muncie motorcycle accident lawyer.
To learn more about working with our Muncie lawyers, call 1-800-333-9999 for your no-cost motorcycle accident case review.