Begin Your Case With a Proven Catastrophic Injury  Law Firm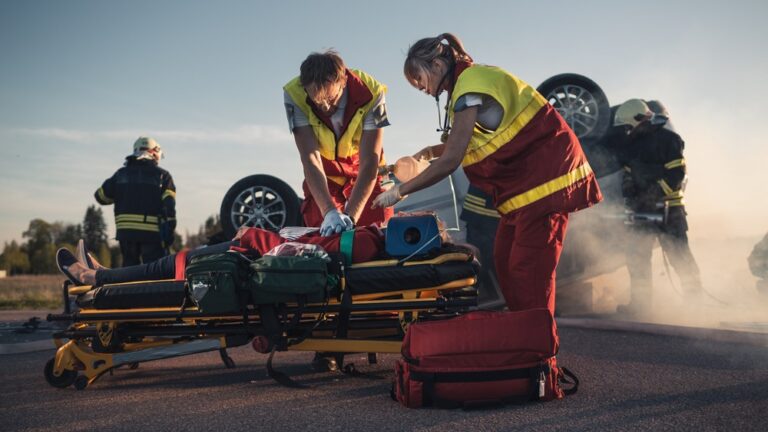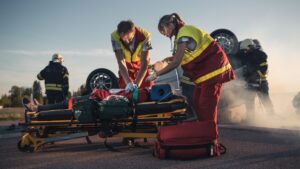 Isaacs & Isaacs Personal Injury Lawyers represent people with catastrophic injuries and helps them get justice. A severe accident can leave you with a fractured skull, neck or back injuries, and other catastrophic injuries. These conditions are expensive to manage and treat, not to mention the physical and emotional pain they inflict.
If you have suffered a severe injury, you can hire a Lebanon catastrophic injury lawyer in Lebanon to protect your rights and hold the liable party accountable for your injury-related injuries. An attorney with our firm can handle your case and seek a fair settlement or compensation on your behalf. You can reach out to us today for a free consultation to learn more about your legal rights and options.
We charge no upfront fees for our legal services and only take payment if we secure monetary compensation on your behalf. Call us at 800-333-9999 at any time to speak to one of our dedicated Lebanon catastrophic injury lawyers and set up a free consultation.
We Represent Injured Accident Victims Across Many Categories. Some Personal Injury Cases We Handle Include:
Accidents With Trucks or Commercial Vehicles
Injuries & Wrongful Death Involving Driver Negligence (cell phone use, DUI)
Accidents With Uninsured Motorists
Whiplash Injury Accidents
Airbag Deployment Accidents
Takata Air Bag Recalls
Motorcycle Accident Injuries
Ridesharing: Lyft & Uber Accidents
Bicycle Accident Injuries
Hit and Run Accidents
Pedestrians Hit By a Vehicle
Head-On Collisions
Rear-End Collisions
Spinal Cord Injuries
"John came to our house and went over the legal part of it thoroughly and quickly, but he always made it more about us. I would recommend them to anybody because they're going to make sure that you're protected. It just always felt like we were dealing with family instead of a legal process."
---
Getting the Legal Perspective on Car Accidents – Audio Interview
Car accident lawyer Darryl Isaacs — The Hammer — sat down to address legal and safety considerations when injured from a car crash in a recent radio episode of "Ask The Hammer," the podcast exploring the legal matters that matter most. There are many elements at play when knowing what to do after a car accident. Listen to the episode directly below.
---
How a Catastrophic Injury Lawyer in Lebanon Can Help You with Your Case
When you've been in a severe accident, like a car accident, the last thing you want to think about is navigating the legal system. As such, you can enlist legal help so that you can recuperate from the injuries while someone else fights for your rights and financial awards.
A Lebanon Catastrophic Injury Lawyer can:
Gather evidence, including medical reports, witness statements, and the police report, to support your claim
Identify the liable parties and prove how their negligent actions injured you
Negotiate with the liable party's insurer for a fair settlement
Assess your economic and non-economic damages to compute the correct compensation amount
Protect your rights and explain your legal options at every step of the case
Meet with insurance adjusters and the defendant's legal team on your behalf
File your lawsuit before Ohio's statute of limitations expires
Representing you in court if we must go to trial in your case
Our Accident Law Firm Will Get Started on Your Case Immediately By:
Listening to your story
Answering your questions
Advising you what to do next
Investigating the accident scene and all other evidence related to your claim
Reviewing medical records, police reports, and all documents
Determining which parties are liable for your injury
Meeting with insurance adjusters
Helping you file your claim
Demanding a just settlement for all of your medical treatment and damages
---
Compensatory Damages You Could Recover for a Catastrophic Injury
When you suffer a catastrophic injury, you could receive compensation for several losses, including:
Medical Bills 
These are the costs associated with your treatment and rehabilitation for the injury you suffered. This can include ongoing care, prescription medications, medical equipment, and physical therapy.
Lost Income
If you can't work because of your injuries or if your earnings have been reduced because of these injuries, you could be eligible to receive lost income. This compensation could cover overtime and bonuses you missed.
Emotional Distress
Apart from causing physical pain, catastrophic injuries also cause immense emotional distress. This compensation often covers conditions like humiliation or embarrassment, nightmares, psychological trauma, and diminished life quality (mainly due to a disability).
Pain and Suffering
These damages often cover the physical pain and mental anguish that your injuries caused. You may be compensated for physical impairment, disfigurement, depression, anger, and grief, some of which occur after losing a loved one because of a catastrophic injury.
Loss of Consortium
This compensates a spouse whose relationship with a loved one has been affected by an injury that someone else caused. Loss of consortium provides a financial award for the missing companionship, intimate relations, support, services, or comfort the accident victim provided before the injury.
Wrongful Death Damages
If you lost a loved one to a fatal catastrophic injury in Lebanon, you may be able to recover damages in a wrongful death lawsuit. If successful, you could recover awards for the decedent's medical expenses, funeral and burial costs, and household income the decedent would have earned had they lived.
Build Your Case With A Top Rated Accident Lawyer
If you need immediate assistance with a vehicle accident or personal injury, call our team now at 
800-333-9999
 to begin your free case review and schedule an initial consultation to get legal advice. Our law firm represents injured victims across many categories. Some popular cases our accident attorneys handle include:
---
A Lebanon Catastrophic Injury Lawyer Can Handle Your Case for No Upfront Fees
Contingency fees are an arrangement for personal injury lawyers, and they're an essential part of how we can help you get deserving compensation after sustaining a catastrophic injury. We don't charge any upfront fees and costs when you hire us. Instead, we take an agreed-upon percentage of your settlement or compensation if we recover a settlement or court-ordered award in your case.
Ohio Statute of Limitations for a Catastrophic Injury Case in Toledo
The Ohio Revised Code §2305.10 statute of limitations for personal injury cases is generally two years. Therefore, you must file an injury lawsuit within two years after someone else's negligence injures you catastrophically. If you lost a loved one, Ohio Revised Code §2125.02 states that you also generally have two years to file a wrongful death action. Here, the time starts running after the victim's demise and not the accident's date.
You might think this two-year window is plenty of time to compile your case and file it. Still, if you're dealing with serious injuries, it can take much longer than that for doctors to properly diagnose the condition and provide treatment options for a full recovery. Our law firm, led by Darryl "The Hammer" Isaacs, is ready to offer a free case review today and handle your case and ensure we file your case on time.
---
Common Causes of Catastrophic Injuries in Lebanon
Accidents can cause catastrophic injuries; the most common are vehicle collisions and slip and fall incidents. Here are more details on these causes:
Motor Vehicle Accidents 
According to the World Health Organization (WHO), road traffic injuries cause the deaths of more than 1.3 million people worldwide. Millions more suffer catastrophic injuries, including paralysis, scarring, amputation, and internal organ damage.
Slip-and-Fall Accidents 
When you slip and fall at work or home, it's often because the floor is still wet or dilapidated. Falls can also be caused by unsafe equipment. Depending on how you land on the ground, you could sustain severe injuries like fractures, spinal cord injury, and head trauma, which can lead to lifelong complications.
Motorcycle Accidents
If you're involved in an accident while riding your motorcycle, you could suffer severe injuries, including a fractured skull, traumatic brain injuries (TBIs), facial disfigurement, burns, and broken bones.
Some common causes of motorcycle accidents include distracted driving, speeding, low visibility, road hazards, and motorcycle lane splitting.
Workplace Accidents
The workplace, especially an industrial environment, can be dangerous because numerous variables can influence or contribute to an accident.
Some of the common causes of workplace accidents include:
Improper lifting, which strains or tears muscles when the object is too heavy for one person
Fatigue brought on by working long hours non-stop or performing manual labor
Poor lighting, especially in warehouses
Improper handling of dangerous materials, such as chemicals, or failure to wear personal protective equipment (PPE)
Acts of violence in the workplace
Bicycle Accidents
Bike crashes can be devastating because they can happen at high speeds, especially when speeding motor vehicles are involved. If someone isn't wearing a helmet when their accident happens, their head could hit the ground with immense force, causing a traumatic brain injury.
---
Contact Us Today for a Free Case Review for a Lebanon Catastrophic Injury
At Isaacs & Isaacs Personal Injury Lawyers, we have a combined legal experience of over 400 years, and we're ready to help you seek justice. We've recovered over $1 billion in settlements for our clients, working on their behalf to recover fair compensation that can help them pay their losses.
If you or a loved one sustained a catastrophic injury in an accident that someone else's negligence caused, get in touch with us immediately for legal help. We can talk with you about your legal options during a free consultation today.
To learn more about working with our Lebanon lawyers, call 800-333-9999 for your no-cost catastrophic injury case review.