Begin Your Case With a Proven Wrongful Death Law Firm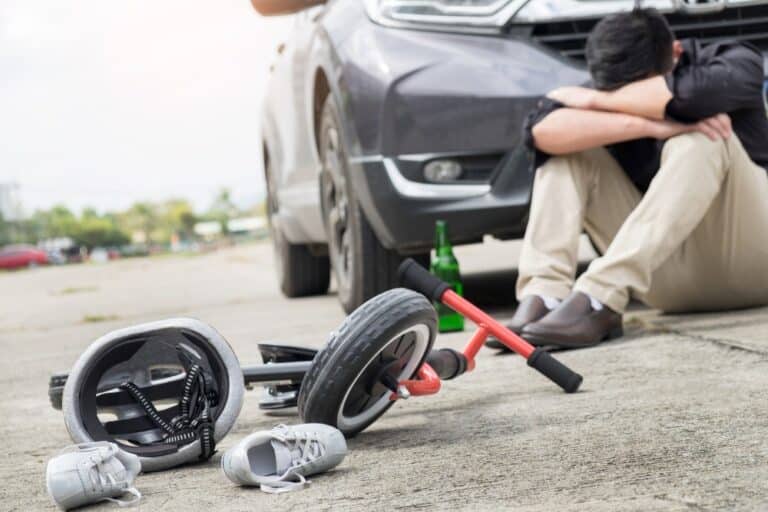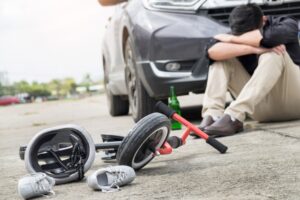 An Elizabethtown wrongful death lawyer can advocate for what you need if a loved one passed away due to negligence. After losing a loved one, you have the right to focus on rebuilding your life and grieving in peace. You shouldn't have to struggle with a wrongful death claim or lawsuit on your own.
Isaacs & Isaacs Personal Injury Lawyers are ready to champion your rights today. We offer free case reviews where we can explore your options.
We charge no upfront fees for our legal services and only take payment if we secure monetary compensation on your behalf. Call us at 800-333-9999 at any time to speak to one of our dedicated Elizabethtown wrongful death lawyers and set up a free consultation.
We Represent Injured Accident Victims Across Many Categories. Some Personal Injury Cases We Handle Include:
Accidents With Trucks or Commercial Vehicles
Injuries & Wrongful Death Involving Driver Negligence (cell phone use, DUI)
Accidents With Uninsured Motorists
Whiplash Injury Accidents
Airbag Deployment Accidents
Takata Air Bag Recalls
Motorcycle Accident Injuries
Ridesharing: Lyft & Uber Accidents
Bicycle Accident Injuries
Hit and Run Accidents
Pedestrians Hit By a Vehicle
Head-On Collisions
Rear-End Collisions
Spinal Cord Injuries
Sometimes an auto accident injury is not evident until much later. Even if you haven't suffered a catastrophic injury you still may need medical treatment. You should seek medical care immediately, even if you don't think you are badly hurt. Some severe injuries may not be immediately apparent. This is the best way to physically and legally protect yourself and your loved ones.
"Our daughters were involved in a serious car crash when a man ran a red light! Isaacs & Isaacs knew exactly what to say and exactly what to do for us! They are not only highly professional but also very sincere in wanting to help get our girls every dollar deserved! We will always be grateful to the team of The Hammer for being so wonderful during our time of need! Thank you from our family to your law firm."
---
Getting the Legal Perspective on Car Accidents – Audio Interview
Car accident lawyer Darryl Isaacs — The Hammer — sat down to address legal and safety considerations when injured from a car crash in a recent radio episode of "Ask The Hammer," the podcast exploring the legal matters that matter most. There are many elements at play when knowing what to do after a car accident. Listen to the episode directly below.
---
We Offer Legal Help on a Contingency Fee Basis
You do not have to be rich to afford a wrongful death lawyer from our firm. We handle these claims and lawsuits on a contingency fee basis, which means that you do not pay any upfront legal fees or costs.
Furthermore, in this arrangement, our team finances each of your case's obligations, from its filing fees to its consulting costs. You don't have to worry about dipping into your savings to afford legal help. We want to make legal aid accessible to those who want it most.
Our Accident Law Firm Will Get Started on Your Case Immediately By:
Listening to your story
Answering your questions
Advising you what to do next
Investigating the accident scene and all other evidence related to your claim
Reviewing medical records, police reports, and all documents
Determining which parties are liable for your injury
Meeting with insurance adjusters
Helping you file your claim
Demanding a just settlement for all of your medical treatment and damages
---
Kentucky's Filing Deadline for Wrongful Death Lawsuits
You generally have one year to file a wrongful death lawsuit in Kentucky, per Ky. Rev. Stat. § 413.180. Your filing deadline begins either from the date of your loved one's passing or the date a representative was appointed to their estate.
It's imperative to file your case within its appropriate filing period. If not, you could lose the right to seek damages. When you partner with our wrongful death team serving Elizabethtown, you can trust that we'll manage each of your case's deadlines.
We Support Families Who Have Lost Loved Ones in These Situations
You can file a wrongful death claim or lawsuit if another party's actions caused or contributed to your loved one's passing. We advocate for families who have lost loved ones in these situations:
Workplace accidents and toxic exposure. The Occupational Safety and Health Administration (OSHA) notes that as of June 2022, 21 Americans lost their lives while on the job. Causes of death included falls and motor vehicle accidents.
Motor vehicle accidents. Collisions are a leading cause of accidental deaths. A simple error in judgment, like speeding, could cause a fatal collision. Intoxication and distracted driving also lead to serious accidents.
Defective products. A dangerous product, like a defective airbag that explodes, can form the basis of a wrongful death case. Here, you could sue the product's manufacturer for allowing a faulty item to reach the market.
Nursing home abuse and neglect. All nursing homes must give elderly residents the best quality of life. When residents experience abuse or neglect, they can suffer fatal conditions, making the nursing home liable for any resulting damages.
Medical malpractice. Data shows that medical malpractice is one of the leading causes of death in the United States. Examples of medical malpractice include failure to diagnose a condition, rendering the wrong treatment, and medication errors.
These are just a few examples of what could form the basis of a wrongful death case.
---
Build Your Case With A Top Rated Accident Lawyer
If you need immediate assistance with a vehicle accident or personal injury, call our team now at 
800-333-9999
 to begin your free case review and schedule an initial consultation to get legal advice. Our law firm represents injured victims across many categories. Some popular cases our accident attorneys handle include:
Kentucky's Wrongful Death Law – an Overview
Ky. Rev. Stat. Ann. § 411.130 notes that the decedent's parents, spouse, and children can recover damages through a wrongful death action. However, a personal representative of the decedent's estate must initiate legal proceedings. This representative must be named in the decedent's will or appointed by the estate. They could be a family member, but this is not always the case.
You Could Recover These Losses Through a Wrongful Death Action
A settlement or verdict can include compensation for these items:
The deceased person's physical pain and emotional suffering before their passing
The decedent's final medical bills, including life support, medications, and hospice
Your loved one's funeral and burial costs
Loss of the financial support and future services the decedent would have provided to their family
Loss of affection, guidance, parental leadership, and companionship
If you lost a loved one to a grossly negligent act, such as drunk driving, you could recover punitive damages. We can explain more about what types of damages you can secure during your free case review.
---
Your Wrongful Death Lawyer Serving Elizabethtown Will Manage Your Case
To recover compensation, our team will:
Gather evidence of negligence
Determine the cause of your loved one's passing
Handle all case-related communications with the involved parties
Negotiate a settlement with the liable insurer
Identify and calculate your losses
Keep you updated on your case's progression
Abide by all statutory deadlines
Support you during this challenging time
Whatever your case needs to reach a fair conclusion, we will take care of it.
Our Previous Clients Have Left Countless Testimonials About Our Team
You want to know that you're in good hands when you partner with a law firm. Our previous clients have left many reviews about our commitment.
Here are just a few samples:
"Darryl's team worked diligently on my case and returned a very fair settlement for my injuries. Both he and the attending lawyer were responsive to my questions and did a fantastic job of keeping me posted on their progress. They were very professional and made my life much easier while I focused on healing. I hope I NEVER need their services again, but if something ever happens to me I will definitely call them again." –– Don K.
"My attorney listened to me. I really believe she cared about my concerns. She took time out of her busy schedule to hear ME. She always responded back in an excellent time frame. Correspondence from her was always professional. I would recommend Julianne again." –– Leslie M.
"Tiffany and John are great! Always answer any questions I have. Very nice and get fast responses. They also check up on me periodically to make sure I'm doing okay and if I have any questions. I definitely recommend using them. Issacs and Issacs is the place to go." ––  Melinda A.
After losing a loved one, you can trust that our team will seek the best possible results for your case.
---
Get Help with Your Wrongful Death Case in Elizabethtown
You can contact Isaacs & Isaacs Personal Injury Lawyers today to explore your legal options. We offer free, no-obligation case reviews, and we want to support you in any way we can.
To learn more about working with our Elizabethtown lawyers, call 1-800-333-9999 for your no-cost wrongful death case review.