Begin Your Case With a Proven Personal Injury Law Firm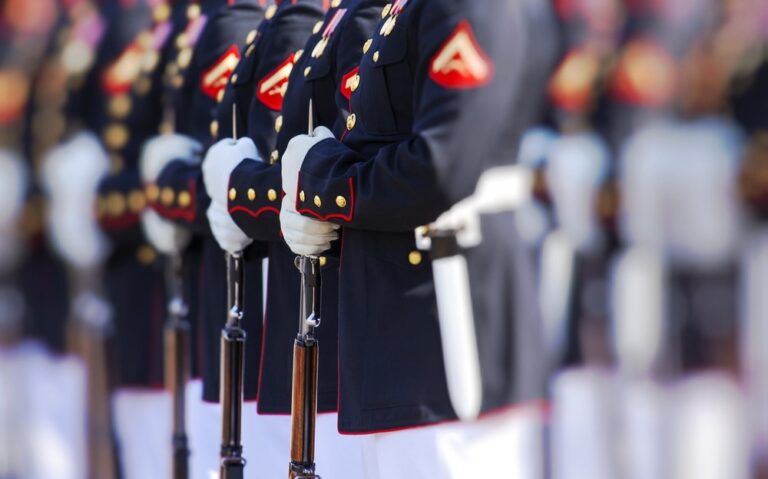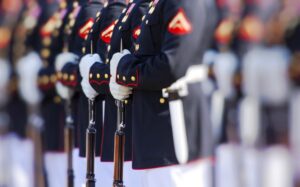 Recently, more than 400,000 Marines have been enduring the effects of toxic exposure from the water at Camp Lejeune. Those that were stationed there have experienced some severe side effects due to contaminated water. If you or a family member is experiencing the effects of water contamination from Camp Lejeune, it's time to begin your claim with a Camp Lejeune lawsuit lawyers at Isaacs & Isaacs.
Over the course of the last 30 years, countless lawsuits have been filed, and many veterans experiencing severe disabilities or illnesses have received compensation.
We charge no upfront fees for our legal services and only take payment if we secure monetary compensation on your behalf. Call us at 800-333-9999 at any time to speak to one of our dedicated Kentucky Camp Lejeune water contamination lawsuit lawyers and set up a free consultation.
We Represent Injured Accident Victims Across Many Categories. Some Personal Injury Cases We Handle Include:
Accidents With Trucks or Commercial Vehicles
Injuries & Wrongful Death Involving Driver Negligence (cell phone use, DUI)
Accidents With Uninsured Motorists
Whiplash Injury Accidents
Airbag Deployment Accidents
Takata Air Bag Recalls
Motorcycle Accident Injuries
Ridesharing: Lyft & Uber Accidents
Bicycle Accident Injuries
Hit and Run Accidents
Pedestrians Hit By a Vehicle
Head-On Collisions
Rear-End Collisions
Spinal Cord Injuries
"They're great to me. Used them twice and positive results both times. I wouldn't hesitate to contact them again if needed."
Hiring a Kentucky Personal Injury Attorney with Our Firm
In his podcast, "Ask the Hammer," Attorney Darryl Isaacs – the Hammer – answers questions about how he and his team serve clients to help get them the compensation they need. Play the episode below:
---
Our Accident Law Firm Will Get Started on Your Case Immediately By:
Listening to your story
Answering your questions
Advising you what to do next
Investigating the accident scene and all other evidence related to your claim
Reviewing medical records, police reports, and all documents
Determining which parties are liable for your injury
Meeting with insurance adjusters
Helping you file your claim
Demanding a just settlement for all of your medical treatment and damages
---
Requirements for a Camp Lejeune Water Contamination Lawsuit
Even if you were a part of one of the eligible parties to file a Camp Lejeune water contamination lawsuit, you must meet the five following requirements:
You must have either been living or working in the area where the water contamination originated.
You must have proof that the illnesses or diseases suffered stem directly from exposure to the contaminated water.
You must be able to provide the basic evidence that what you have suffered was caused solely by the water contamination and not any other external factors.
You must be willing to file a complaint with the Department of Veteran Affairs within six years of beginning a case so that you don't lose the ability to sue.
You need to be able and willing to pay all legal fees associated with the case.
Proving Your Water Contamination Effects
In some cases, being able to prove that your conditions, illnesses, or diseases stem directly from water contamination can be difficult. You must provide sufficient evidence to show the link between exposure to contaminated water during service and your diagnosis.
Some eligible forms of proof include:
Clinical trials
Animal trials
On top of providing sufficient evidence of these links, you must also show that the condition has occurred following military discharge. In general, there are countless effects that water contamination can cause on the human body.
Common Water Contamination Effects
Water contamination's most common effects include skin rashes, stomach problems, respiratory issues, and even more serious diseases such as cancer. The conditions and diagnoses that can qualify for compensation in this specific lawsuit include:
Leukemia
Anemia
Most forms of cancer
Female infertility
Cardiac defects
Parkinson's disease
Renal toxicity
It's important to note that some conditions are presumed disabilities, and claims are harder to carry out if this is the case.
---
How Was the Water Contaminated at Camp Lejeune?
Many believe that the water at Camp Lejeune was contaminated by spills or leaks from underground storage tanks or waste disposal sites. Because this occurred, volatile organic compounds were found in the water years later, which was serving housing complexes and other buildings and businesses in the area.
This water could have contained those who were near this town or living at Camp Lejeune in various ways. The most common ways include:
Drinking the water
Bathing or showering
Using the contaminated water while cleaning homes or businesses
Cooking with the contaminated water
Who Can Claim Water Contamination Damages?
Those in the military and many family members stationed at Camp Lejeune who are experiencing a qualifying condition can claim benefits. Some of the injured parties that are eligible to file claims include:
Active duty Marines that were stationed at Camp Lejeune
Naval personnel
Any civilian workers that were located at Camp Lejeune
Residents of the camp
If you fall into any of these categories, you can speak with a qualified Camp Lejeune water contamination lawsuit attorney and move forward with a claim. Below, we will go over everything you should know about filing a claim for a lawsuit, such as this.
Build Your Case With A Top Rated Accident Lawyer
If you need immediate assistance with a vehicle accident or personal injury, call our team now at 
800-333-9999
 to begin your free case review and schedule an initial consultation to get legal advice. Our law firm represents injured victims across many categories. Some popular cases our accident attorneys handle include:
Filing a Camp Lejeune Water Contamination Lawsuit
In 2012, the United States government passed the Americans Veterans and Caring for Camp Lejeune Families Act. This law automatically gave veterans and their families who were exposed to contaminated water supplies and suffered disabilities benefits while on base.
However, there are requirements for qualification. These requirements include:
Proving you were on active duty anywhere from 1953 to 1987
You and your family made Camp Lejeune your home for at least 30 days minimum
The conditions you have stem solely from the contaminated water and are considered a qualifying condition
In many cases, these benefits will cover the costs of medical care for all injuries and disabilities. Unfortunately, the benefits you are entitled to when experiencing the effects of water contamination aren't always approved. Your claim could be denied for countless reasons.
This is where the help of a Camp Lejeune water contamination lawsuit attorney can help. Our team at Isaacs & Isaacs can appeal any decision and get you the compensation you seriously deserve. In cases such as this one, you are able to receive two types of compensation.
The first type of compensation you can receive is a monthly compensation sum. This sum can reach as high as $3,000 monthly if you have a 100% disability rating. However, it's important to note that this sum will vary based on other factors and the individual case.
The second type of compensation is a special monthly payment available in special cases. In order to qualify for this larger payment, your disability will need to be extremely severe.
---
Speak With a Trusted Camp Lejeune Water Contamination Attorney Today!
Hiring professionals with a proven track record of success is highly recommended when it comes to cases like this. The personal injury lawyers at Isaacs & Isaacs are the team you should call.
Our Camp Lejeune water contamination lawsuit lawyers will fight for your justice and are not afraid to take on the most prominent institutions to collect the compensation you deserve.
To learn more about working with our Kentucky lawyers, call 1-800-333-9999 for your no-cost Camp Lejeune water contamination case review. We won't back down until you are happy with the settlement amount offered.