Begin Your Case With a Proven Wrongful Death Law Firm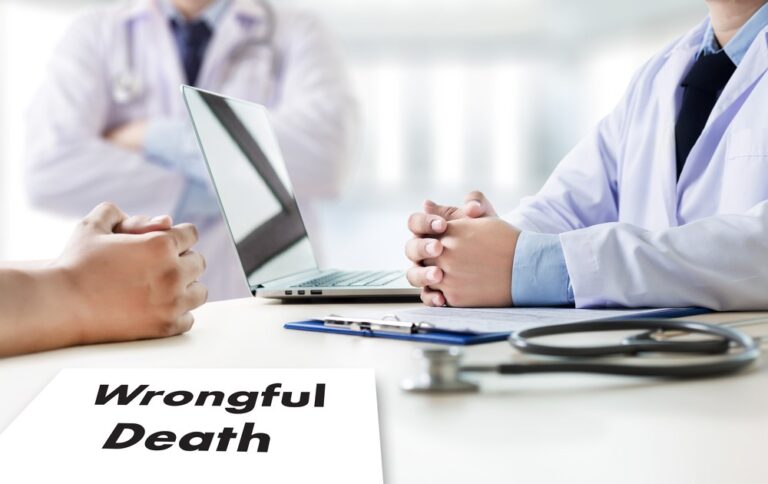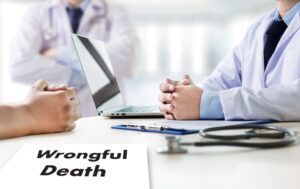 Did someone's carelessness cost you a beloved family member? Our Shepherdsville wrongful death lawyers stand by Bullitt County families like yours during this difficult time. With the help of a Shepherdsville wrongful death lawyer, you could recover compensation not only to pay bills but also in recognition of what your family suffered.
We charge no upfront fees for our legal services and only take payment if we secure monetary compensation on your behalf. Call us at 800-333-9999 at any time to speak to one of our dedicated Shepherdsville wrongful death lawyers and set up a free consultation.
We Represent Injured Accident Victims Across Many Categories. Some Personal Injury Cases We Handle Include:
Accidents With Trucks or Commercial Vehicles
Injuries & Wrongful Death Involving Driver Negligence (cell phone use, DUI)
Accidents With Uninsured Motorists
Whiplash Injury Accidents
Airbag Deployment Accidents
Takata Air Bag Recalls
Motorcycle Accident Injuries
Ridesharing: Lyft & Uber Accidents
Bicycle Accident Injuries
Hit and Run Accidents
Pedestrians Hit By a Vehicle
Head-On Collisions
Rear-End Collisions
Spinal Cord Injuries
Sometimes an auto accident injury is not evident until much later. Even if you haven't suffered a catastrophic injury you still may need medical treatment. You should seek medical care immediately, even if you don't think you are badly hurt. Some severe injuries may not be immediately apparent. This is the best way to physically and legally protect yourself and your loved ones.
"John came to our house and went over the legal part of it thoroughly and quickly, but he always made it more about us. I would recommend them to anybody because they're going to make sure that you're protected. It just always felt like we were dealing with family instead of a legal process."
---
Getting the Legal Perspective on Car Accidents – Audio Interview
Car accident lawyer Darryl Isaacs — The Hammer — sat down to address legal and safety considerations when injured from a car crash in a recent radio episode of "Ask The Hammer," the podcast exploring the legal matters that matter most. There are many elements at play when knowing what to do after a car accident. Listen to the episode directly below.
---
Our Wrongful Death Attorneys Evaluate Your Possible Damages
Among the most stressful expenses after a sudden loss is honoring the final wishes of the deceased. The Federal Trade Commission (FTC) highlights many of the costs associated with funeral and burial services, such as:
Embalming
Cremation
Casket or urn
Burial
Funeral service
Graveside service
Hearse
Catering
Other final wishes
All of these and other costs associated with your loved one's funeral can be recovered. Your loved one's life deserves appropriate recognition, paid for by the responsible party.
Yet funeral costs aren't the only financial strains covered by compensation:
Lost income
Medical bills
Out-of-pocket expenses
Lost income includes income the deceased would have earned not only from their primary job but also from any side revenue stream. Our personal injury lawyers consult with financial experts to create a comprehensive portrait of the lost financial support. Some losses you suffered may not be listed here but could still be eligible for reimbursement. When we investigate your case, we explore every avenue for damages so you aren't saddled with unnecessary financial burdens.
Personal Damages
Although the law seems dry and unemotional, it doesn't neglect to recognize the emotional costs of tragedy. In fact, certain family members can receive certain non-economic damages:
Pain and suffering
Emotional distress
Loss of parental guidance
Loss of consortium
Loss of support
Loss of affection
For instance, children can receive special consideration for the loss of crucial advice their parents could have provided in the future. Widows and widowers can be compensated for the intimacy and emotional support their spouses gave them.
These are not insignificant consequences. The law, therefore, establishes rules to hold the liable party accountable for them. Your Shepherdsville wrongful death lawyer can help enforce those rules in your case.
Punitive Damages
Kentucky allows grieving families to pursue additional damages designed not to reimburse specific expenses but to punish the perpetrator.
Punitive damages are typically allowed in cases involving willful or gross negligence—accidents that only happened on purpose or due to an extreme lack of caution. Our attorneys can discuss this more in detail with you once we learn more about the accident.
Our Accident Law Firm Will Get Started on Your Case Immediately By:
Listening to your story
Answering your questions
Advising you what to do next
Investigating the accident scene and all other evidence related to your claim
Reviewing medical records, police reports, and all documents
Determining which parties are liable for your injury
Meeting with insurance adjusters
Helping you file your claim
Demanding a just settlement for all of your medical treatment and damages
---
Our Wrongful Death Lawyers Satisfy Your Need for Answers
We use our hundreds of combined years of experience and knowledge to address your concerns and forge a path forward. Consult Isaacs & Isaacs Personal Injury Lawyers if you have questions about:
How to file an insurance claim
What to say to an insurance adjuster
What is your case worth
Who can file a lawsuit
Who receives what damages
When to file a lawsuit
What litigation involves
How much your case will cost
In many of these situations, we can take over. We can help you fill out paperwork to file a claim, handle communication with adjusters, and talk to the negligent party and their representation. Our team also consults experts and gathers evidence to determine the value of your case and ensure your losses aren't underestimated by the other side.
Our lawyers serving Shepherdsville can also guide you through Kentucky's laws regarding wrongful death.
The personal representative for the deceased's estate—either someone named in the will or appointed by the court—can file a lawsuit. Damages are disbursed according to how your family is structured (Ky. Rev. Stat. § 411.130). We can explain these and other rules in easy-to-understand language. Meanwhile, our firm will not charge you anything unless your case is won via a settlement or a verdict in court. Even the initial consultation is free.
Our Promises
We guarantee our clients that we can and will:
Provide frequent case updates
Be accessible on a regular basis
Return calls and emails quickly
Assist Spanish-speaking clients
You shouldn't have to guess what's happening in the pursuit of justice for your loved one. You are always aware of how your case is progressing.
---
Build Your Case With A Top Rated Accident Lawyer
If you need immediate assistance with a vehicle accident or personal injury, call our team now at 
800-333-9999
 to begin your free case review and schedule an initial consultation to get legal advice. Our law firm represents injured victims across many categories. Some popular cases our accident attorneys handle include:
Our Lawyers Investigate Your Case and Identify Negligence
To defend your rights and those of your lost loved one, we compile evidence connecting their passing to someone's negligent action. That means the other party acted in a way that violated their duty of care and caused preventable death. As a result, the surviving family of the deceased is entitled to damages. Violating duty of care can mean a product manufacturer failed to run adequate safety checks before releasing something on the market.
It could mean a commercial truck driver got behind the wheel while drowsy after driving longer than their regulated hours. Even failing to keep a dog on a leash can constitute a violation of a duty of care. These and other scenarios could be the basis for a wrongful death claim or lawsuit. Our firm could represent your lost loved one if negligence claimed their lives in any of the following situations:
Car accidents
Truck collisions
Motorcycle crashes
Bicycle collisions
Pedestrian accidents
Boating accidents
Slip and falls
Premises liability cases
Defective medical devices
Defective drugs
Don't hesitate to ask us about your case, even if you aren't sure what happened. In fact, our firm can conduct an independent investigation to verify the facts of the accident, unearth evidence, talk to witnesses, and identify the liable party's negligence.
Our Results
Among the variety of wrongful death accidents our attorneys have handled are some notable cases and recoveries, such as:
$10 million for a head-on collision with a semi-truck accident
$1.5 million for an accident involving a motorcyclist
What you receive in your case will be based on your own personal losses. However, our case results testify to our willingness to stand up for those who can no longer stand up for themselves.
---
Our Firm Can Handle Your Shepherdsville Wrongful Death Case
Learn about your rights, determine the value of your Shepherdsville case, and chart the next steps by connecting with our wrongful death lawyers now. There's no fee unless we win and no cost for the consultation. Contact Isaacs & Isaacs Personal Injury Lawyers today.
To learn more about working with our Shepherdsville lawyers, call 1-800-333-9999 for your no-cost wrongful death case review.