Begin Your Case With a Proven Dog Bite Law Firm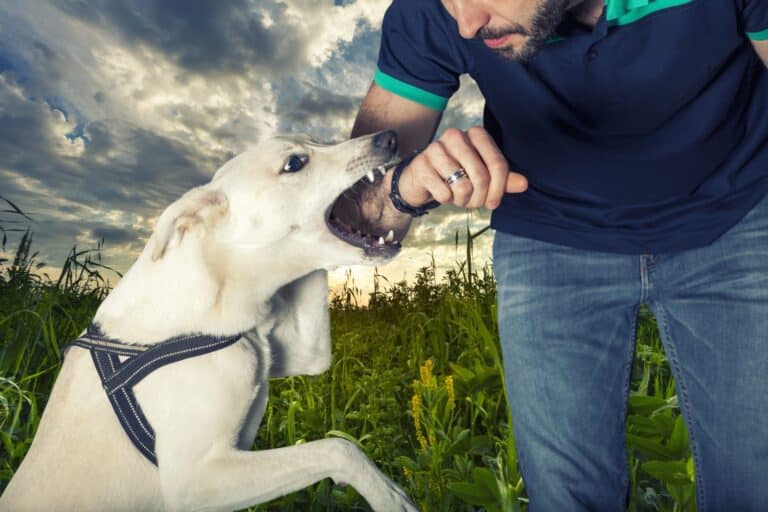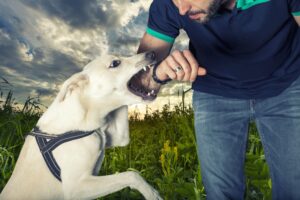 Dog bites cause more than bruising and puncture wounds. They can leave victims with serious infections that require intensive medical care. They also leave injured claimants with a lifelong apprehension of dogs––even if they previously loved animals. An Alexandria dog bite lawyer can pursue compensation from the animal's owner and manage the claims process on your behalf.
Emotions run high in dog bite injury cases. That's why it could benefit you to partner with Isaacs & Isaacs personal Injury Lawyers.
We charge no upfront fees for our legal services and only take payment if we secure monetary compensation on your behalf. Call us at 800-333-9999 at any time to speak to one of our dedicated Alexandria dog bite lawyers and set up a free consultation.
We Represent Injured Accident Victims Across Many Categories. Some Personal Injury Cases We Handle Include:
Accidents With Trucks or Commercial Vehicles
Injuries & Wrongful Death Involving Driver Negligence (cell phone use, DUI)
Accidents With Uninsured Motorists
Whiplash Injury Accidents
Airbag Deployment Accidents
Takata Air Bag Recalls
Motorcycle Accident Injuries
Ridesharing: Lyft & Uber Accidents
Bicycle Accident Injuries
Hit and Run Accidents
Pedestrians Hit By a Vehicle
Head-On Collisions
Rear-End Collisions
Spinal Cord Injuries
Sometimes an auto accident injury is not evident until much later. Even if you haven't suffered a catastrophic injury you still may need medical treatment. You should seek medical care immediately, even if you don't think you are badly hurt. Some severe injuries may not be immediately apparent. This is the best way to physically and legally protect yourself and your loved ones.
"John came to our house and went over the legal part of it thoroughly and quickly, but he always made it more about us. I would recommend them to anybody because they're going to make sure that you're protected. It just always felt like we were dealing with family instead of a legal process."
---
Dog Bite Injury Lawyer Discusses How Lawsuits Work
---
How an Alexandria Dog Bite Lawyer from Our Team Can Help
After being bitten by a dog, you should consider your legal options as soon as possible. Once you contact Darryl "the Hammer" Isaacs, he and his team will:
Conduct an investigation. This will help identify the dog's owner and establish liability. Supporting evidence may comprise photos of your injury, the dog's veterinary records, and witness statements.
Value your claim. Your dog bite lawyer in Alexandria will value your damages and negotiate a fair settlement with the liable party. They'll also assess any offers the liable party presents.
File a claim. Once your lawyer has enough evidence, they'll file a claim against the at-fault party's insurer. This could be with a homeowner's insurance policy or another plan.
File a lawsuit. We resolve many dog bite injury cases through insurance negotiations. Yet, we may file a lawsuit if a settlement offer isn't forthcoming. We generally have one year to file your case, per Ky. Rev. Stat. §413.140(1).
We also operate on a contingency-fee-basis, but what does this mean? Basically, we don't charge any upfront fees or costs to start working on your case. Our attorney's fees come from your settlement.
In this arrangement, you pay nothing out of pocket for our services.
Our Accident Law Firm Will Get Started on Your Case Immediately By:
Listening to your story
Answering your questions
Advising you what to do next
Investigating the accident scene and all other evidence related to your claim
Reviewing medical records, police reports, and all documents
Determining which parties are liable for your injury
Meeting with insurance adjusters
Helping you file your claim
Demanding a just settlement for all of your medical treatment and damages
---
Recoverable Damages in an Alexandria Dog Bite Injury Case
Compensable losses in your injury case may comprise:
Past, Current, and Future Medical Costs
You deserve to make a full recovery after your dog bite. You shouldn't have to forgo medical care because it's expensive. You can pursue compensation for hospitalization, treatment, surgeries, and reconstructive surgery.
Pain and Suffering
Dog bites are painful. Right now, you could face painful medical procedures, post-traumatic stress disorder, and other concerns. Your settlement should reflect those challenges.
Our lawyers will assess your situation to determine how much you can seek for pain and suffering.
Lost Wages
You may have to miss work because of a dog bite. You can claim compensation for lost:
Tips
Commissions
Freelance contracts
Bonuses
Hourly rates
Employee benefits
If your condition will permanently affect your earning ability, you can seek recovery for loss of future earning capacity.
Disability
If you lose a limb or sustain a permanent impairment, you can claim compensation. Also, you can be compensated for any modification to your home or vehicle to accommodate the disability.
Loss of Consortium
If your dog bite injury negatively affected your relationship with your spouse, you can seek financial recovery.
Other Out-of-Pocket Expenses
You can seek reimbursement for anything you spent money on in your post-accident aftermath. For instance, if you needed to hire a professional to supervise your children, you can seek compensation for that expense. If you need transportation arrangements to and from appointments, you can seek damages for that, too.
We're committed to recovering everything you need following your dog bite in Alexandria. We've recovered more than $1 billion for injured people like you. You can learn more about our commitment to client success during your free case review.
---
What to Do After a Dog Bite in Alexandria, KY
After a dog bite, we suggest that you:
Report the incident to animal control: The Kentucky Department of Public Health and Wellness requires you to report a dog bite within 12 hours of it happening. You must report where the attack happened, the dog's breed, and other related information to create a paper trail that we can use to bolster your claim.
Collect witness information: You should get the names of any witnesses and their contact information. Witness statements are critical in such claims, as they can provide insight into what happened before, during, and after the dog bite.
Seek medical attention: It's vital to seek medical attention immediately after sustaining a dog bite, regardless of its severity. You want to do everything possible to limit the spread of infection, and your medical records establish your right to damages.
Call an Alexandria dog bite injury firm: We encourage you to call us as soon as possible after the attack. An Alexandria dog bite attorney can set your case in motion and advocate for what you need now.
Build Your Case With A Top Rated Accident Lawyer
If you need immediate assistance with a vehicle accident or personal injury, call our team now at 
800-333-9999
 to begin your free case review and schedule an initial consultation to get legal advice. Our law firm represents injured victims across many categories. Some popular cases our accident attorneys handle include:
Does It Matter What Type of Dog Bit Me?
Alexandria, KY, used to have a ban on owning pit bulls and other "vicious breeds." However, this law was recently repealed.
In the big scheme of things, it doesn't matter what dog breed bit you. Whether you were bitten by a Great Dane or a Chihuahua, the law still allows you to seek damages.
Kentucky operates on a strict liability system when it comes to dog bites. This means that, even if the dog was on a leash or properly supervised, the owner is liable for any injuries. You can learn more about how the law views your case when you connect with our Kentucky injury firm.
---
Contact Us Today for a Free Consultation
If you're a dog attack claimant, you're likely dealing with financial, emotional, and physical damages. A dog bite attorney in Alexandria can take your case and fight toward a fair settlement.
Our lawyers have over 400 years of combined legal experience and have recovered over $1 billion in settlements for our clients. We'll start working on your case now, and we only get paid after winning or settling. Contact our Alexandria dog bite team today to begin a free consultation.
To learn more about working with our Alexandria lawyers, call 1-800-333-9999 for your no-cost dog bite case review.