Begin Your Case With a Proven Traumatic Brain Injury Law Firm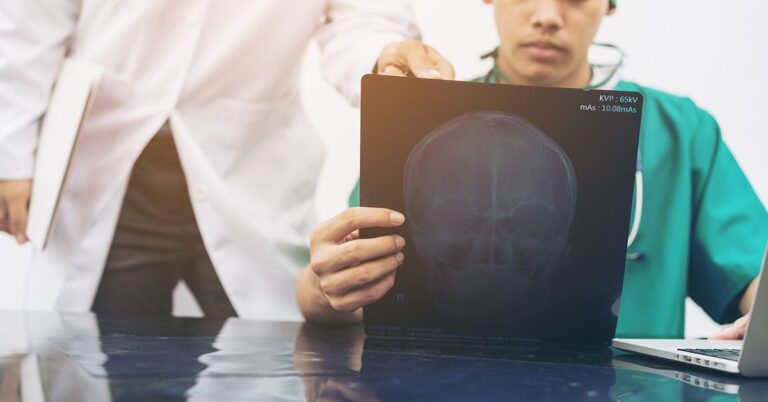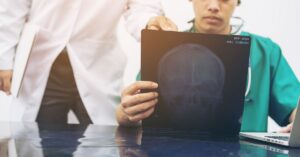 Suffering traumatic brain injuries can be devastating after an accident. They are among the leading cause of disability and death. These injuries can cause temporary or permanent impairment of your brain's function. An Ohio traumatic brain injury lawyer from Isaacs & Isaacs Person Injury Lawyers can help you compensate for the pain and suffering you have endured.
If you or your loved one was in a negligence accident that caused traumatic brain injuries in the Ohio area, you could seek compensation from the liable party. These financial awards can help you pay your medical bills, and replace your lost income by proving the opposing party's liability.
We charge no upfront fees for our legal services and only take payment if we secure monetary compensation on your behalf. Call us at 800-333-9999 at any time to speak to one of our dedicated Ohio traumatic brain injury lawyers and set up a free consultation.
We Represent Injured Accident Victims Across Many Categories. Some Personal Injury Cases We Handle Include:
Accidents With Trucks or Commercial Vehicles
Injuries & Wrongful Death Involving Driver Negligence (cell phone use, DUI)
Accidents With Uninsured Motorists
Whiplash Injury Accidents
Airbag Deployment Accidents
Takata Air Bag Recalls
Motorcycle Accident Injuries
Ridesharing: Lyft & Uber Accidents
Bicycle Accident Injuries
Hit and Run Accidents
Pedestrians Hit By a Vehicle
Head-On Collisions
Rear-End Collisions
Spinal Cord Injuries
Sometimes a 
traumatic brain
injury is not evident until much later. Even if you haven't suffered a catastrophic injury you still may need medical treatment. You should seek medical care immediately, even if you don't think you are badly hurt. Some severe injuries may not be immediately apparent. This is the best way to physically and legally protect yourself and your loved ones.
"John came to our house and went over the legal part of it thoroughly and quickly, but he always made it more about us. I would recommend them to anybody because they're going to make sure that you're protected. It just always felt like we were dealing with family instead of a legal process."
---
The Hammer's Podcast Episode About Brain Injury Cases
Listen to the episode below about how traumatic brain injury cases work. Attorney Darryl Isaacs – The Hammer – answers the most common questions personal injury attorneys answer about TBI lawsuits and care. Listen to the episode directly below.
---
Types of Traumatic Brain Injuries that Occur in Ohio
A traumatic brain severity depends on several factors, such as neurological functions and loss of consciousness after an accident. Some traumatic brain injuries do not manifest immediately after an accident, and you must seek medical assistance to get a diagnosis. Some of the common types include:
Mild Concussion
This is the most common type of TBI after head trauma. It involves brief moments where there is a loss of consciousness. As an accident victim, you can experience confusion for a few days and difficulties with memory or attention.
Non-Traumatic Injuries
Not all traumatic brain accidents can result from trauma; some can occur due to the deprivation of oxygen to the brain. These are commonly known as hypoxic brain injuries. This can commonly occur when an occupational facility dealing with chemicals and toxins lacks proper safety protective gear or ventilation.
Other common types of brain injuries include:
Brain hemorrhages
Intracranial hematomas
Contusions
Second impact syndrome
Our Accident Law Firm Will Get Started on Your Case Immediately By:
Listening to your story
Answering your questions
Advising you what to do next
Investigating the accident scene and all other evidence related to your claim
Reviewing medical records, police reports, and all documents
Determining which parties are liable for your injury
Meeting with insurance adjusters
Helping you file your claim
Demanding a just settlement for all of your medical treatment and damages
---
How a Lawyer Can Help with an Ohio Traumatic Brain Injury Case
After a catastrophic accident, traumatic brain injuries can negatively affect your quality of life. Medical bills can pile up, causing financial burdens that force your family to carry the load. At Isaacs & Isaacs Personal Injury Lawyers, our legal team understands that these circumstances could take a significant emotional toll on you.
A traumatic brain injury lawyer in Ohio can help you perform various case-related legal functions. Some of the ways your lawyer can help include:
Investigation
This is an essential part of your lawsuit. A traumatic brain injury attorney in Ohio will gather evidence relevant to your case. This evidence will be necessary when building a solid lawsuit for fair compensation.
Our attorney can speak to investigation officers assigned to your case and witnesses whose accounts of events can support your case. A traumatic brain injury investigation might include:
Obtaining images or video footage from the accident scene
Assessing your medical records and bills
Consulting with expert witnesses who can weigh in with a professional opinion
Gathering reports from law enforcement officers
Negotiate
After an accident that causes traumatic brain injuries, the liable party's insurance company may want to settle your case out of court. They may approach you with an offer that is typically less than what your case is worth.
Our Ohio traumatic brain lawyer can negotiate on your behalf with all parties involved to ensure that you do not get a lowball offer. If the settlement offer is not fair to you, our lawyers can take your case to trial to seek justice.
Proving Liability
To recover compensation for traumatic brain injuries, a lawsuit must prove negligence from the at-fault party. Negligence legally proves that the accused acts were careless to cause injuries. Our injury lawyer could prove the four elements of negligence in your traumatic brain injury lawsuit:
Breach. The liable party owed you a duty of care to keep you safe.
Duty. Their actions or inactions violated this duty.
Causation. This violation of duty directly caused your traumatic brain injury.
Damages. You suffered compensatory damages because of the injury you sustained.
Protect You from Debt Collectors
Treating a loved one's traumatic brain injuries can be financially challenging, especially if they are the sole breadwinners of their families. Lack of adequate finances should be a reason for suffering if you and your loved one do not have the medical care you need for survival.
The medical bills that can pile up might attract relentless debt collectors. An Ohio traumatic brain injury attorney can assist you with illegal harassment and unlawful threats. Through laws of the Fair Debt Collection Practices Act, our lawyers can defend you from debt collectors by updating them on your case's progress.
Build Your Case With A Top Rated Accident Lawyer
If you need immediate assistance with a vehicle accident or personal injury, call our team now at 
800-333-9999
 to begin your free case review and schedule an initial consultation to get legal advice. Our law firm represents injured victims across many categories. Some popular cases our accident attorneys handle include:
---
Recoverable Damages in an Ohio Traumatic Brain Injury Case
As a traumatic brain injury victim, you deserve compensation from the liable party. The compensation you can receive will depend on the severity of your traumatic brain injuries and the type of treatment you require. Our Ohio lawyer can also help you seek compensation for wrongful death if you lost your loved one to a fatal TBI.
The damages you can seek fall mainly into two categories:
Economic Damages
These measurable financial costs are directly associated with your traumatic brain injuries. They include:
Medical expenses
Lost income and benefits
Reduced or lost earning ability
Therapy and counseling costs
Non-Economic Damages
These are intangible (non-financial) costs related to your injuries. Our injury attorney serving clients in Ohio can assist in assigning a fair monetary value when filing for your compensation. Non-economic damages include:
Pain and suffering
Emotional anguish
Loss of consortium
Psychological trauma
Loss of life enjoyment
---
Causes of Traumatic Brain Injuries
Traumatic brain injuries can occur when there is a blow to the head. The injuries can either be penetrative or non-penetrative. Various causes of traumatic brain injuries include:
Motor Vehicle Accidents
They are among the most common causes of traumatic brain injuries. Motor vehicle accidents can cause different personal injuries, including head injuries, which can be catastrophic. The collision's impact can result in foreign object penetration on the head.
Slips and Falls
Slips and falls are prevalent causes of catastrophic brain injuries. This can occur on premises for various reasons, including:
Wet floors
Oil spillage
Lack of proper warning signs and barriers
Bad construction techniques and materials
Our Ohio lawyer handling catastrophic injury cases could help you file a case against premises owners if their negligence caused your traumatic brain injuries.
Medical Malpractice
Medical errors are common occurrences. Some medical practitioners are negligent when performing their duties, thus putting a patient's life more at risk. Surgical errors and the prescription of the wrong medication can cause traumatic brain injuries.
Such errors should not occur, especially when entrusting someone else with the duty of care while vulnerable.
Construction Sites
Construction sites are some of the most dangerous places to work. To protect employees, occupational safety laws, such as providing safety equipment while working, are in place. If you sustain a traumatic brain injury while working at an unsafe construction site, our lawyer can help you prove liability to get compensation for your lawsuit.
---
Consult an Ohio Traumatic Brain Injury Lawyer for Legal Help
We have recovered over $2 billion in settlements for our clients at Isaacs and Isaacs Personal Injury Lawyers. Let an Ohio traumatic brain lawyer handle your case's legal processes as you take time to seek treatment and heal from your brain injury.
Contact us today for a case review at no upfront costs or fees. We work on contingency, which means we do not get paid unless you recover compensation.
To learn more about working with our Ohio lawyers, call 1-800-333-9999 for your no-cost traumatic brain injury case review.