Begin Your Case With a Proven Car Accident Law Firm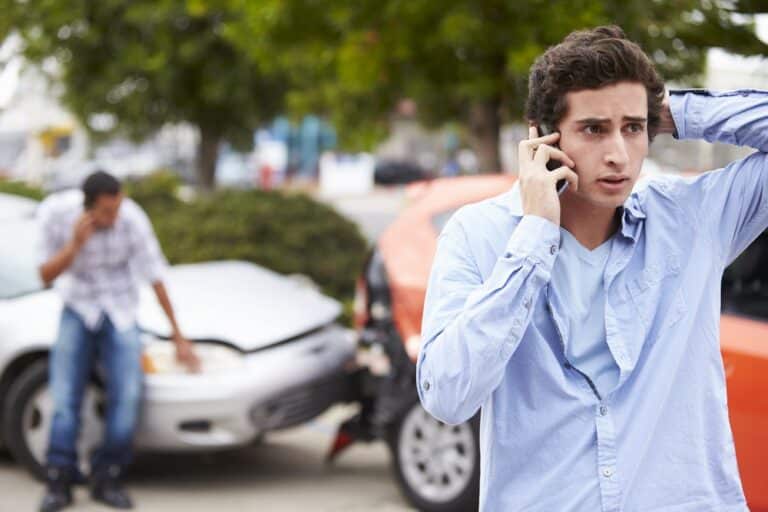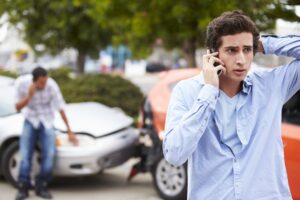 The debilitating effects of a car accident can affect the quality of your life and leave you shaken. If you have been injured in a car accident caused by the negligent actions of another driver, you may want to seek compensation for your injuries and damages. A Crown Point car accident lawyer may be able to help you get the compensation you deserve.
We charge no upfront fees for our legal services and only take payment if we secure monetary compensation on your behalf. Call us at 800-333-9999 at any time to speak to one of our dedicated Crown Point car accident lawyers and set up a free consultation.
We Represent Injured Accident Victims Across Many Categories. Some Personal Injury Cases We Handle Include:
Accidents With Trucks or Commercial Vehicles
Injuries & Wrongful Death Involving Driver Negligence (cell phone use, DUI)
Accidents With Uninsured Motorists
Whiplash Injury Accidents
Airbag Deployment Accidents
Takata Air Bag Recalls
Motorcycle Accident Injuries
Ridesharing: Lyft & Uber Accidents
Bicycle Accident Injuries
Hit and Run Accidents
Pedestrians Hit By a Vehicle
Head-On Collisions
Rear-End Collisions
Spinal Cord Injuries
"It was a pleasure to have the Isaacs & Isaacs team to help me after being hit by a truck as I was walking to the market. They went above and beyond to help with all I went through!"
---
Getting the Legal Perspective on Car Accidents – Audio Interview
Car accident lawyer Darryl Isaacs — The Hammer — sat down to address legal and safety considerations when injured from a car crash in a recent radio episode of "Ask The Hammer," the podcast exploring the legal matters that matter most. There are many elements at play when knowing what to do after a car accident. Listen to the episode directly below.
---
Common Causes of Car Accidents in Crown Point
Some of the common causes of car accidents include:
Reckless driving
Poor road conditions
Driving under the influence of drugs or alcohol (DUI)
Distracted driving
Automotive defects
Your Crown Point car accident lawyer from our team at Isaacs & Isaacs Personal Injury Lawyers can thoroughly examine every detail of your accident to determine the cause and who was at fault. We will go through the police reports, eyewitness testimony, and evidence to determine if the other driver was distracted or intoxicated.
If other factors such as automotive defects caused the accident, we can fight to hold the defective component manufacturer responsible. If poor road conditions caused the accident, we could aggressively represent you against government entities or contractors responsible for proper road maintenance.
---
Our Accident Law Firm Will Get Started on Your Case Immediately By:
Listening to your story
Answering your questions
Advising you what to do next
Investigating the accident scene and all other evidence related to your claim
Reviewing medical records, police reports, and all documents
Determining which parties are liable for your injury
Meeting with insurance adjusters
Helping you file your claim
Demanding a just settlement for all of your medical treatment and damages
What Should You Do If You Are in a Car Accident?
Call the Police
It is highly advisable to call the police if you are in a car accident. The police are responsible for securing the accident scene, interviewing relevant parties, investigating what caused the accident, and much more.
Moreover, a police report can be essential when filing your claim.
Seek Medical Treatment
If you are injured in a car accident, it is best to immediately seek medical attention, even if the injuries seem minor. If you do not seek medical attention, it may be more difficult to receive compensation for your injuries if you file a claim.
Document the Accident
Documenting the accident is essential if you want to strengthen your case. You can do this by:
Taking pictures or videos of the accident scene, injuries, and damages to your vehicle.
Saving the contact information of eyewitnesses.
Exchanging contact information and insurance details with the other driver.
Obtaining nearby CCTV footage if available.
Speaking with the responding police officers and obtaining a copy of the police report.
Consider Hiring a Crown Point Car Accident Lawyer
Self-representation may seem cost-effective, but it can be challenging to navigate the legal system if you do not have a legal background.
If you choose to hire a car accident lawyer, your attorney will be responsible for:
Contacting and negotiating with insurance companies on your behalf.
Gathering accident reports.
Examining accident scene details.
Confirming medical details and records.
Interviewing eyewitnesses.
Analyzing your health insurance and benefits coverage.
Determining who was at fault for the accident.
Estimating the value of your damages.
Advising you on what actions you should take to improve your chances of success.
Sharing case updates with you regularly.
Settlement
Your car accident lawyer will estimate the amount of compensation you deserve and present the figures to the at-fault party's insurance company. At Isaacs & Isaacs Personal Injury Lawyers, our legal team is ready to handle settlement negotiations and work hard to help you receive the compensation you are entitled to.
Filing a Lawsuit
If the insurance company fails to agree to a reasonable settlement, you can decide to proceed and file a lawsuit. Our attorneys are ready to represent you in court and fight for your rights. We even have a mock courtroom on-site to help you prepare for trial.
---
What does a Crown Point Car Accident Lawyer Do?
A car accident lawyer can free you from the stress of the legal process by diligently fighting for you to receive the compensation you deserve. Your attorney will investigate the details of the accident scene and note important information about the accident to determine who was at fault.
Build Your Case With A Top Rated Accident Lawyer
If you need immediate assistance with a vehicle accident or personal injury, call our team now at 
800-333-9999
 to begin your free case review and schedule an initial consultation to get legal advice. Our law firm represents injured victims across many categories. Some popular cases our accident attorneys handle include:
Are You Eligible for Compensation?
If you have been injured in a car accident, you deserve to receive compensation for your injuries and damages. You also deserve the time to heal and recover from the physical, mental, and emotional hardships related to your car accident.
At Isaacs & Isaacs Personal Injury Lawyers, we are here to make your voice heard and fight for your rights.
---
Isaacs & Isaacs Personal Injury Lawyers
At Isaacs & Isaacs Personal Injury Lawyers, our attorneys have over 400 years of combined legal experience. Our attorneys can negotiate with insurance companies on your behalf in an effort to find agreeable solutions.
However, if we cannot reach a settlement agreement, our in-house litigation team and attorneys are not afraid to take the case to trial and aggressively fight for you.
If Spanish is your preferred language, we have Spanish-speaking attorneys and paralegals ready to assist you with your case.
Has Isaacs & Isaacs Personal Injury Lawyers Helped Others Like You?
At Isaacs & Isaacs Personal Injury Lawyers, we have helped hundreds of car accident victims receive compensation, and we may be able to help you too. We can provide you with legal representation if you have been injured in an accident that wasn't your fault.
No matter how complex each case is, we are dedicated to serving the needs of every client we represent. We have recovered over $1 billion in settlements for our clients in Kentucky, Indiana, and Ohio. You can trust us with your case.
---
Contact Us for a Free Case Review
Call us now to schedule a free case review with a member of our legal team at Isaacs & Isaacs Personal Injury Lawyers. Do not wait, as IC § 34-11-2-4 states that victims of car accidents typically only have two years from the day of the accident to file a lawsuit.
To learn more about working with our Crown Point lawyers, call 1-800-333-9999 for your no-cost car accident case review.