Begin Your Case With a Proven Wrongful Death Law Firm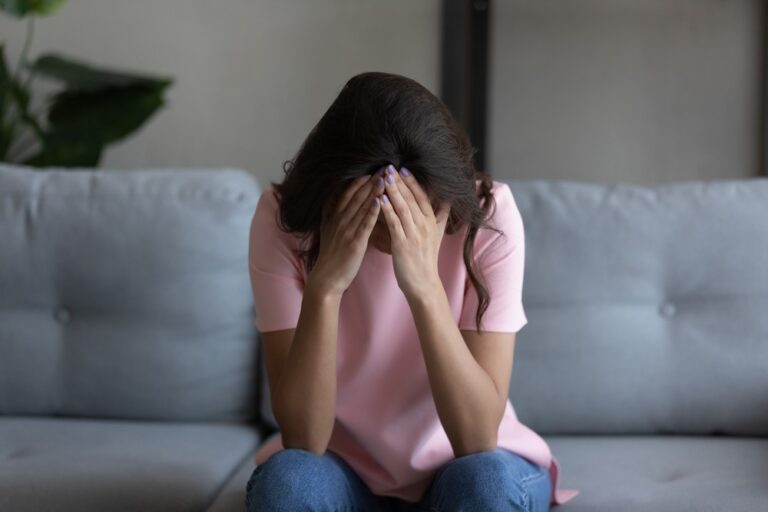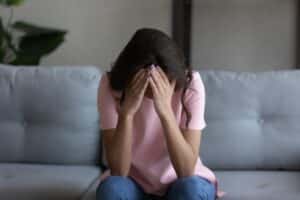 A Greenfield wrongful death lawyer from Isaacs & Isaacs Personal Injury Lawyers can help you pursue compensation if your close relative had an untimely death because of someone else's wrongful act.
Under Indiana law, the wrongful act could be intentional, like an altercation, or an accident, like a car crash. Our personal injury lawyers could help hold the at-fault party accountable for your loss.
We charge no upfront fees for our legal services and only take payment if we secure monetary compensation on your behalf. Call us at 800-333-9999 at any time to speak to one of our dedicated Greenfield wrongful death lawyers and set up a free consultation.
We Represent Injured Accident Victims Across Many Categories. Some Personal Injury Cases We Handle Include:
Accidents With Trucks or Commercial Vehicles
Injuries & Wrongful Death Involving Driver Negligence (cell phone use, DUI)
Accidents With Uninsured Motorists
Whiplash Injury Accidents
Airbag Deployment Accidents
Takata Air Bag Recalls
Motorcycle Accident Injuries
Ridesharing: Lyft & Uber Accidents
Bicycle Accident Injuries
Hit and Run Accidents
Pedestrians Hit By a Vehicle
Head-On Collisions
Rear-End Collisions
Spinal Cord Injuries
"They're great to me. Used them twice and positive results both times. I wouldn't hesitate to contact them again if needed."
---
Getting the Legal Perspective on Car Accidents – Audio Interview
Car accident lawyer Darryl Isaacs — The Hammer — sat down to address legal and safety considerations when injured from a car crash in a recent radio episode of "Ask The Hammer," the podcast exploring the legal matters that matter most. There are many elements at play when knowing what to do after a car accident. Listen to the episode directly below.
---
An Overview of Indiana's Wrongful Death Law
Indiana lays out the rules that control the right to sue someone for wrongful death in IC 34-23-1-1. This statute explains the kind of compensation that can be available and who can receive the proceeds of a wrongful death settlement or verdict.
Damages in a Successful Wrongful Death Suit
The compensation available in any given wrongful death case will depend on the unique circumstances of that case. In general, these categories of money damages are available in an Indiana wrongful death lawsuit:
The medical bills to treat the deceased person's wounds that lead to his death. For example, the ambulance or life flight, emergency room, hospital, doctors, medical procedures, diagnostic testing, blood transfusions, and prescription drugs.
The reasonable cost of the funeral and burial of the deceased person.
The loss of financial support and services of the decedent.
Loss of inheritance.
The loss of increase of the deceased person's assets, like retirement accounts
Loss of the affection, guidance, and companionship of the decedent.
The grief and emotional pain that the wrongful death caused to the deceased person's legal beneficiaries.
Who Can Sue for Wrongful Death in Indiana
The personal representative of the estate of the decedent can bring the lawsuit. If successful, the estate will get reimbursed for the medical bills and funeral and burial costs. The legal beneficiaries, like the surviving spouse and dependents, can receive the remaining compensation.
Our Accident Law Firm Will Get Started on Your Case Immediately By:
Listening to your story
Answering your questions
Advising you what to do next
Investigating the accident scene and all other evidence related to your claim
Reviewing medical records, police reports, and all documents
Determining which parties are liable for your injury
Meeting with insurance adjusters
Helping you file your claim
Demanding a just settlement for all of your medical treatment and damages
---
Indiana's Statute of Limitations for Wrongful Death
In most Indiana wrongful death lawsuits, you only have two years to file the case in court. If you blame a government entity for the death of your loved one, as in a case of police misconduct, you will typically have to file an administrative claim within six months.
Missing the deadline can have a harsh and extreme outcome. Let's say that your loved one died in a car crash and you filed a claim with the at-fault driver's auto liability insurance carrier. You negotiated with the claims adjuster, who appeared to be acting in good faith. Two years after the collision, the adjuster stopped taking your calls. The filing deadline passed, and they do not have to pay you any money.
Your Greenfield wrongful death lawyer will ensure you do not miss any deadlines.
Build Your Case With A Top Rated Accident Lawyer
If you need immediate assistance with a vehicle accident or personal injury, call our team now at 
800-333-9999
 to begin your free case review and schedule an initial consultation to get legal advice. Our law firm represents injured victims across many categories. Some popular cases our accident attorneys handle include:
---
Finding the Right Lawyer for Your Greenfield Wrongful Death Claim
It can be intimidating and a little scary to try to find the right lawyer to handle the wrongful death claim for your family. You know better than to trust slick advertisements. Rather than relying on advertisements, you could find out what a lawyer's clients think.
We have well over 1,000 Google reviews our clients have posted about the work we did for them. Here's a small sample of our five-star Google reviews:
"The people are very friendly with this firm and are always willing to help in any way. Are sympathetic to what you are dealing with. This is the second time we have used this firm. I would recommend them to anyone!" S. Hensley
"It is hard to put into words how I feel about Jon Heck, David Scott, Julianne Tackett, and Melissa Waller- my own personal litigation team! They go above and beyond to take care of me! From the beginning very professional, kept me informed, and knowledgeable, and treated me like I mattered!! I can not thank them enough for what they have done for my family! If you want a team that will treat you like family and that you matter call Isaac And Isaac today!!" J. Short
"I was in a bad accident a couple of years ago where I was t-boned out of nowhere. John Jones was my attorney and he explained everything to me all along the way. He was responsive to all my calls and really helped keep me calm during the process so that I could focus on getting better. I would not hesitate to call them again." K. Engle
"I could not be happier with the assistance I received at Isaacs and Isaacs with my personal injury case. My attorney was empathetic with my concerns and guided me every step of the way. I was not familiar at all with the process, but he made it simple by explaining each step clearly, honestly, and timely. Easy communication from beginning to end with a positive outcome. Rest assured and look no further than Isaacs and Isaacs." S. Schmidt
Come find out for yourself why our clients are so happy with our results.
---
Common Causes of Wrongful Death
One of the most common causes of wrongful death cases is motor vehicle accidents. One driver makes a mistake, like speeding or running a stop sign, and causes a collision that kills someone else. The driver did not intend to take the other person's life. This is a negligent act that could lead to a wrongful death claim.
Other examples of wrongful death claims caused by negligence are:
A doctor misdiagnoses or fails to diagnose a condition that could have been treatable if caught in time. A late diagnosis or non-diagnosis turns a treatable condition into a terminal one.
The medical staff at a nursing home accidentally mixes up the medications and gives a resident the wrong prescription drug, which causes the person to die.
A construction worker falls when an improperly assembled scaffolding collapses. The worker dies from severe head injuries.
On occasion, the wrongful act that leads to someone else's death was intentional. In these situations, the defendant will likely face criminal charges. Some people assume that they cannot file a civil lawsuit seeking damages against someone who is a criminal defendant, but that is not true. Criminal charges against the defendant do not bar you from filing a civil case.
---
We Want to Begin Work on Your Hancock County Wrongful Death Case
Isaacs & Isaacs Personal Injury Lawyers are ready to help you seek justice today. Please contact us for your free consultation. There are no financial risks or obligations. We want to secure the best outcome for you and your family after a preventable event that stole your loved one.
To learn more about working with our Greenfield lawyers, call 1-800-333-9999 for your no-cost wrongful death case review.