Begin Your Case With a Proven Truck Accident Law Firm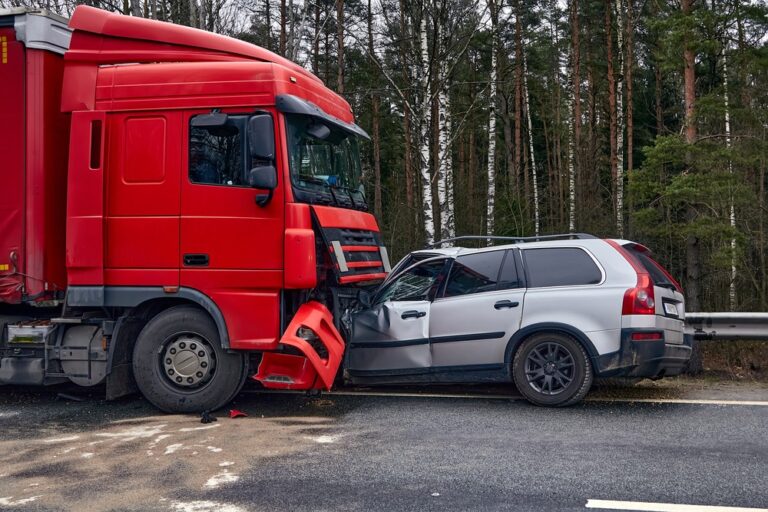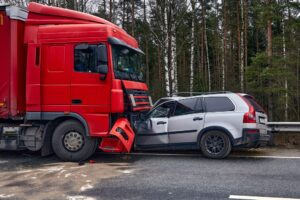 Truck accidents in Crawfordsville, IN can cause significant damages and injuries. If you or your family member has been injured in a truck accident, a Crawfordsville truck accident lawyer from Isaacs & Isaacs Personal Injury Lawyers can help you recover compensation.
We are available 24 hours a day, seven days a week to help.
We charge no upfront fees for our legal services and only take payment if we secure monetary compensation on your behalf. Call us at 800-333-9999 at any time to speak to one of our dedicated Crawfordsville truck accident lawyers and set up a free consultation.
We Represent Injured Accident Victims Across Many Categories. Some Personal Injury Cases We Handle Include:
Accidents With Trucks or Commercial Vehicles
Injuries & Wrongful Death Involving Driver Negligence (cell phone use, DUI)
Accidents With Uninsured Motorists
Whiplash Injury Accidents
Airbag Deployment Accidents
Takata Air Bag Recalls
Motorcycle Accident Injuries
Ridesharing: Lyft & Uber Accidents
Bicycle Accident Injuries
Hit and Run Accidents
Pedestrians Hit By a Vehicle
Head-On Collisions
Rear-End Collisions
Spinal Cord Injuries
Sometimes an auto accident injury is not evident until much later. Even if you haven't suffered a catastrophic injury you still may need medical treatment. You should seek medical care immediately, even if you don't think you are badly hurt. Some severe injuries may not be immediately apparent. This is the best way to physically and legally protect yourself and your loved ones.
"They're great to me. Used them twice and positive results both times. I wouldn't hesitate to contact them again if needed."
---
Getting the Legal Perspective on Car Accidents – Audio Interview
Car accident lawyer Darryl Isaacs — The Hammer — sat down to address legal and safety considerations when injured from a car crash in a recent radio episode of "Ask The Hammer," the podcast exploring the legal matters that matter most. There are many elements at play when knowing what to do after a car accident. Listen to the episode directly below.
---
How Can a Crawfordsville Truck Accident Attorney Help Me?
Following a truck collision, your priority should be getting medical attention for any injuries you may have sustained. If you do seek out a lawyer, a Crawfordsville truck accident lawyer from our firm can handle filing your claim and guide you through the legal process of your claim while you recover.
A Crawfordsville truck accident lawyer can help with the following:
Identify parties that may be held accountable by the court
Deal with a variety of entities, including insurance firms
Communicate with investigators, experts, and eyewitnesses relating to your accident
Keep track of important evidence
Assist you with filling out the proper paperwork
Our Accident Law Firm Will Get Started on Your Case Immediately By:
Listening to your story
Answering your questions
Advising you what to do next
Investigating the accident scene and all other evidence related to your claim
Reviewing medical records, police reports, and all documents
Determining which parties are liable for your injury
Meeting with insurance adjusters
Helping you file your claim
Demanding a just settlement for all of your medical treatment and damages
---
What Kinds of Damages Can I Get Compensation For?
If you've been in an accident, you may be wondering if you're entitled to a settlement and if so, how much it may be worth. An attorney can work to get a settlement that accurately reflects the extent of your losses. A lawyer will work with you to estimate what your damages may be worth. Following an accident, you can inquire about damages that affect you physically, emotionally, and financially. These losses are typically divided into two categories:
Economic Damages
Economic damages are relatively straightforward to calculate in a truck accident case. There is a clear outflow of resources and paper trails that your attorney can track, such as medical bills, repair bills, and wage statements to provide proof of your damages.
Here are examples of economic damages:
Lost wages
Lost earning capacity
Surgical costs
Medications
Assistive devices
Emergency care and transportation
Hospital stays
Miscellaneous expenses related to the accident
Your lawyer can help collect the proper paperwork to help prove your damages incurred in the accident.
Non-Economic Damages
A truck accident attorney can help you calculate the cost of your pain and suffering and trauma from the accident. You can seek compensation for emotional and mental hardship. Here are examples of non-economic damages:
Pain and suffering
Loss of companionship
Emotional distress
Lessened quality of life
Your lawyer will estimate your non-economic expenses using a variety of approaches, such as calculating the number of bills that incurred economic expenses. After evaluating the entire cost, your lawyer would then approach the truck driver's insurance company on your behalf to negotiate a settlement.
Wrongful Death Damages
If you lost a loved one in a truck accident, please accept our sincere condolences. While you grieve the loss of your loved one, our team can fight for the following damages in a wrongful death claim:
Medical bills incurred before your loved one's passing
Your loved one's lost wages
Funeral and burial expenses
Loss of love, companionship, affection, care, and guidance
---
Is There a Time Limit to File My Lawsuit?
A car accident lawsuit in Indiana has a two-year statute of limitations. The statute of limitations, which governs when accident victims can file an injury lawsuit in civil court, varies by state. Once the timeframe expires, you will not be able to file. Typically, the two-year period begins on the date of the accident.
A lawyer can help get your lawsuit filed in time to adhere to the statute of limitations. This allows you to take the time to recover while also having your case filed accordingly.
While this limit has exceptions, they're rare, so filing earlier tends to be a good idea. If you have a case against a city or county, there will be a 180-day time restriction. If you have any doubts about your eligibility, you can call a lawyer to clarify.
Who's to Blame for My Accident?
Several parties may be liable for a truck accident, including:
The driver of the truck
The truck driver's employer (under vicarious liability laws which hold employers liable for their employees' actions)
The vehicle's manufacturer
Build Your Case With A Top Rated Accident Lawyer
If you need immediate assistance with a vehicle accident or personal injury, call our team now at 
800-333-9999
 to begin your free case review and schedule an initial consultation to get legal advice. Our law firm represents injured victims across many categories. Some popular cases our accident attorneys handle include:
---
Our Team Has a History of Success
The Isaacs & Isaacs Personal Injury Lawyers team has over 400 years of combined experience practicing law. For more than 20 years, our personal injury lawyers have recovered more than $2 billion for their clients, in Kentucky, Ohio, and Indiana, and we want to help you too.
We've had multiple client successes, but since every case is unique, the facts of the case and the legislation in effect will determine the outcome. Look at how our efforts helped clients achieve greater financial security:
A woman was ejected from her vehicle after she was hit by a commercial truck driver who ran a red light. Case result: $2.7 million.
A man was fatally struck head-on by a semi-truck. Case result: $10 million.
A woman in her mid-60s suffered injuries after a semi-truck cut off her vehicle. Case result: $3.65 million
A woman suffered serious injuries after a tanker truck rear-ended her, causing her to crash into the semi-truck in front of her. Case result: $5.525 million.
---
Call Us Today to Get Started
Call Isaacs & Isaacs Personal Injury Lawyers today for a free consultation. We take cases on a contingency fee basis, which means you pay no upfront fees or costs. You only pay us when you recover compensation.
To learn more about working with our Crawfordsville lawyers, call 1-800-333-9999 for your no-cost truck accident case review.