Begin Your Case With a Proven Pedestrian Accident Law Firm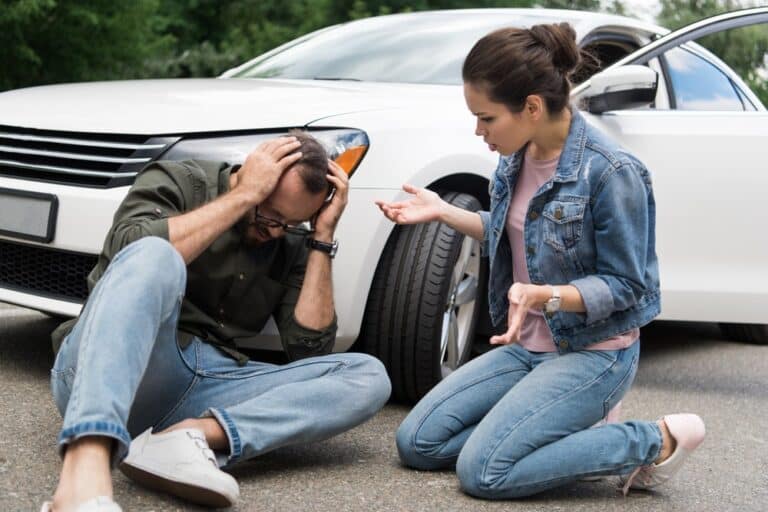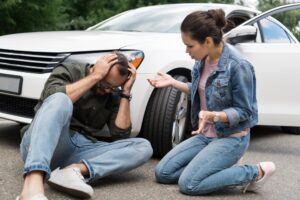 A car accident is frightening, but a pedestrian accident can cause even more severe injuries and mental trauma. Without a car to protect your body, a heavy, moving machine can injure you. Our Bowling Green pedestrian accident lawyer can fight for compensation following a personal injury.
We charge no upfront fees for our legal services and only take payment if we secure monetary compensation on your behalf. Call us at 800-333-9999 at any time to speak to one of our dedicated Bowling Green pedestrian accident lawyers and set up a free consultation.
We Represent Injured Accident Victims Across Many Categories. Some Personal Injury Cases We Handle Include:
Accidents With Trucks or Commercial Vehicles
Injuries & Wrongful Death Involving Driver Negligence (cell phone use, DUI)
Accidents With Uninsured Motorists
Whiplash Injury Accidents
Airbag Deployment Accidents
Takata Air Bag Recalls
Motorcycle Accident Injuries
Ridesharing: Lyft & Uber Accidents
Bicycle Accident Injuries
Hit and Run Accidents
Pedestrians Hit By a Vehicle
Head-On Collisions
Rear-End Collisions
Spinal Cord Injuries
Sometimes an auto accident injury is not evident until much later. Even if you haven't suffered a catastrophic injury you still may need medical treatment. You should seek medical care immediately, even if you don't think you are badly hurt. Some severe injuries may not be immediately apparent. This is the best way to physically and legally protect yourself and your loved ones.
"It was a pleasure to have the Isaacs & Isaacs team to help me after being hit by a truck as I was walking to the market. They went above and beyond to help with all I went through!"
---
Getting the Legal Perspective on Car Accidents – Audio Interview
Car accident lawyer Darryl Isaacs — The Hammer — sat down to address legal and safety considerations when injured from a car crash in a recent radio episode of "Ask The Hammer," the podcast exploring the legal matters that matter most. There are many elements at play when knowing what to do after a car accident. Listen to the episode directly below.
---
We Have Seen Many Kinds of Pedestrian Accidents in Our Time
Your pedestrian accident could have happened from any of these situations:
Driving While Intoxicated
In these cases, the driver is under the influence of alcohol or drugs. As the driver shouldn't have been behind the wheel in the first place, these are often the most uncomplicated cases to prosecute.
Failure to Yield the Right of Way
A vehicle or a pedestrian may fail to stop at a crosswalk, resulting in an accident. You might not know if you had the right of way in your accident case. Your lawyer can help you figure this out.
Working in the Road
Employees working on road repairs are highly vulnerable to accidents. This is why they wear high-visibility clothing and enforce reduced speeds during construction periods. Negligent drivers often ignore these details, however, making them negligent.
Poor Visibility
A driver often can't see very far ahead in bad weather or at night, as reporting from WKBO confirms. In some of these cases, the victims assume that the driver is not responsible for inclement weather. However, they might not have known that the driver was speeding or had failed to put their high beams on. Drivers must adjust to weather and environmental conditions.
Our Accident Law Firm Will Get Started on Your Case Immediately By:
Listening to your story
Answering your questions
Advising you what to do next
Investigating the accident scene and all other evidence related to your claim
Reviewing medical records, police reports, and all documents
Determining which parties are liable for your injury
Meeting with insurance adjusters
Helping you file your claim
Demanding a just settlement for all of your medical treatment and damages
---
Our Team Offers Legal Aid to Families in Bowling Green, Kentucky
If you live in Bowling Green, you are welcome to call on the services of Isaacs & Isaacs Personal Injury Lawyers. Our firm will do all we can to protect our pedestrian accident clients' interests. We have employed a highly-qualified team of in-house litigators with over 400 years of combined experience. Overall, we have recovered over $2 billion for our clients.
Our founder Darryl Isaacs is widely known as "The Hammer" because of his iron determination to achieve the best results. This is a philosophy our entire team shares. We will defend your rights and treat you with courtesy, keeping you informed every step of the way.
Your attorney will prepare your case in full. Many cases never reach the courtroom; the parties settle the case before it gets there. Here, your lawyer can fully prepare you for your appearance before a real-life court.
---
Common Pedestrian Accident FAQs
What Should I Do After an Accident?
Following an accident, you should:
Call the police and initiate a police report. 9-1-1 will dispatch medical services once you call for help.
Take photos of the scene. If you are too shaken, ask a witness to do it.
Get the driver's details.
Ask witnesses for their contact details.
Have the driver move their vehicle out of the street.
Visit a doctor if you do not need emergency care at the scene.
Gather all the evidence you have to benefit your case.
Consider retaining our legal services.
If you are too severely injured, you may need to forgo some items above to focus on receiving medical attention.
What Can I Claim Following My Pedestrian Accident?
You can claim costs of medical treatment, loss of earnings, and pain and suffering, following a pedestrian accident. Other losses could entitle you to damages, as well. Our team will look at your losses to determine an appropriate case value.
How much your case is worth will depend on various factors such as the liable party, the severity of your injuries, and the cost of medical care.
Build Your Case With A Top Rated Accident Lawyer
If you need immediate assistance with a vehicle accident or personal injury, call our team now at 
800-333-9999
 to begin your free case review and schedule an initial consultation to get legal advice. Our law firm represents injured victims across many categories. Some popular cases our accident attorneys handle include:
Put Your Case in Our Hands So You Can Worry About Treating Your Injuries
We know you have a lot on your plate right now. We want to lighten your load. You will need time to recover from your injuries and get back to your daily routine. You deserve to devote your time to yourself. Enlisting the help of professional legal representation to fight your compensation claim can give you one less thing to worry about.
Remember to keep a careful record of all documents relating to your case. Do not accept the first settlement an insurance company offers because it will probably be too low! Our team will present all evidence to secure a fair award.
Do Not Let the Fear of Affording Fair Representation Stand in Your Way
Fear not – our team does not charge a fee until your lawyer settles or wins your case. If you lose your case, Isaacs & Isaacs Personal Injury Lawyers will not collect any fees or charges from you.
---
Take Comfort in the Recommendations of Our Previous Personal Injury Clients
Past clients' testimonials of our services can give you a better picture of what we mean when we say fairness and commitment to justice is our priority:
"Isaacs and Isaacs has done a wonderful job, they are great communicators and keep me updated throughout the entire process. They welcome my questions, they are attentive, and show empathy for my situation. So glad I chose them, best decision I could have made!" – Rebecca D.
"[My lawyer] has been amazing keeping me up to date and responding to any questions I have. 5 stars for sure." – Melissa P.
---
Contact Our Personal Injury Team for a Free Consultation Today
Our team is only a phone call away to help you with your legal needs. Our firm can assist you in getting the pedestrian accident compensation you need while allowing you to recover. Call Isaacs & Isaacs Personal Injury Lawyers for a free Bowling Green collision case review. During this conversation, a representative will advise you of your possible options and discuss how our lawyers can help.
This consultation puts you under no obligation, so you have nothing to lose. If you would prefer to speak to a representative in Spanish, we have Spanish-speaking attorneys and paralegals ready to assist you.
To learn more about working with our Bowling Green lawyers, call 1-800-333-9999 for your no-cost pedestrian accident case review.