Begin Your Case With a Proven Car Accident Law Firm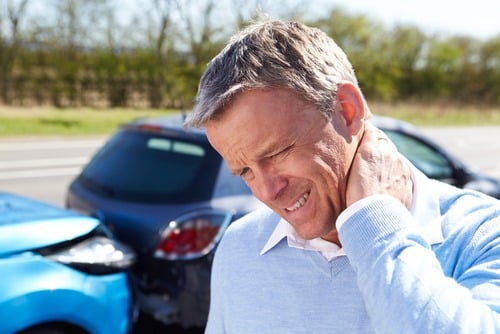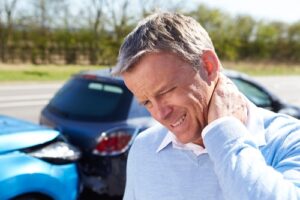 An Indiana car accident lawyer from Isaacs & Isaacs Personal Injury Lawyers is ready to serve you. We've represented our local communities for over 25 years, recovering billions. Today, you can explore your options during a free, no-obligation case review.
Whether you live in Indiana or pass through, you have legal rights after a car accident. One of those rights includes your ability to recover compensation. A settlement or court award can account for your medical bills, lost income, and other related expenses.
We charge no upfront fees for our legal services and only take payment if we secure monetary compensation on your behalf. Call us at 800-333-9999 at any time to speak to one of our dedicated Indiana car accident lawyers and set up a free consultation.
We Represent Injured Accident Victims Across Many Categories. Some Personal Injury Cases We Handle Include:
Accidents With Trucks or Commercial Vehicles
Injuries & Wrongful Death Involving Driver Negligence (cell phone use, DUI)
Accidents With Uninsured Motorists
Whiplash Injury Accidents
Airbag Deployment Accidents
Takata Air Bag Recalls
Motorcycle Accident Injuries
Ridesharing: Lyft & Uber Accidents
Bicycle Accident Injuries
Hit and Run Accidents
Pedestrians Hit By a Vehicle
Head-On Collisions
Rear-End Collisions
Spinal Cord Injuries
Sometimes an auto accident injury is not evident until much later. Even if you haven't suffered a catastrophic injury you still may need medical treatment. You should seek medical care immediately, even if you don't think you are badly hurt. Some severe injuries may not be immediately apparent. This is the best way to physically and legally protect yourself and your loved ones.
"It was a pleasure to have the Isaacs & Isaacs team to help me after being hit by a truck as I was walking to the market. They went above and beyond to help with all I went through!"
---
Getting the Legal Perspective on Car Accidents – Audio Interview
Car accident lawyer Darryl Isaacs — The Hammer — sat down to address legal and safety considerations when injured from a car crash in a recent radio episode of "Ask The Hammer," the podcast exploring the legal matters that matter most. There are many elements at play when knowing what to do after a car accident. Listen to the episode directly below.
---
How Much Does It Cost to Hire an Indiana Car Accident Lawyer from Our Firm?
The short answer? It costs you nothing upfront or out of pocket to get our help. The long answer? We work on a contingency-fee-basis. If your case yields compensation, you only pay our attorney's fees and costs. Our accident attorney's fees depend on the work we put into your case.
You will know everything about our payment plan from your case's outset. You don't have to worry about hidden costs or other surprises.
Our Accident Law Firm Will Get Started on Your Case Immediately By:
Listening to your story
Answering your questions
Advising you what to do next
Investigating the accident scene and all other evidence related to your claim
Reviewing medical records, police reports, and all documents
Determining which parties are liable for your injury
Meeting with insurance adjusters
Helping you file your claim
Demanding a just settlement for all of your medical treatment and damages
---
We Urge You to Act within Indiana's Statute of Limitations
Indiana imposes a two-year statutory deadline on all car accident cases, per IC § 34-11-2-4. This means you have two years from the date of your collision to file your lawsuit. Acting within this period is crucial. If you file outside the two-year deadline, the courts will refuse to hear your case, leaving you with few financial recovery options.
Your car accident lawyer will file your case within the applicable deadline to protect your right to damages.
---
Recoverable Losses Following Your Indiana Car Accident
We're determined to recover every dime you are owed, including:
Past and future healthcare expenses
Lost wages, tips, and bonuses
Employee-related benefits, such as paid time off
Pain and suffering
Property damage expenses
Rideshare and transportation costs
Disability
Scarring and disfigurement
Funeral and burial expenses
Mental health services
Physical therapy
In many cases, Indiana does not limit how much you can recover after a motor vehicle accident. Your lawyer can explain more after reviewing your case's details.
Your Case's Value Depends on Your Situation
You might wonder: "What's my car accident case worth?" The answer truly depends on your situation. When determining what constitutes a fair offer from the insurance company, we will consider your:
Age
Mobility
Independence
Working ability
Injuries' severity
Accident's cause
Vehicle condition
Necessary medical treatments
Vehicle condition and maintenance can play a crucial role in your case. For example, improper car maintenance can be responsible for a crash. Offer your vehicle the care and attention needed for safe driving conditions, especially during the cold season.
We may also consult economists to learn more about what you can recover.
We've Recovered More Than $2 Billion for Injured Claimants
Take a look at some of our previous case results:
A negligent driver crossed three lanes of traffic and T-boned our client. Her injuries were so severe she needed to be airlifted to a nearby hospital. We recovered $1.4 million.
The at-fault motorist lost control of his car while driving on a wet road, striking our client's vehicle. We secured $1 million in damages.
Our client suffered severe injuries after a negligent motorist failed to yield to the right-of-way. We secured $1 million following negotiations.
These are just some of the results we've achieved for our clients.
---
What Should You Do After Being Injured in an Indiana Car Accident?
While practicing safe driving significantly decreases the risk of accidents, there is no way to eliminate the threat. If you are wondering how to survive a car crash, something as essential as wearing a seatbelt can save your life.
Also, check regularly on your vehicle's safety features. However, knowing what to do after the crash is also important.
The steps you take after a car accident promote your case's outcome. While we build and manage your case, here are some measures to consider:
Refrain from Giving a Recorded Statement
You don't have to give the insurance company a recorded statement. We encourage you not to. Giving a recorded statement is not your chance to "give your side of the story."
It gives the insurance company ammunition to deny, contest, or delay your case. Our attorneys can provide the insurance company with all the information it needs to process your accident claim.
Seek Medical Attention for Your Auto Injuries
If you suffer any auto injury, seek medical treatment immediately. Even if you feel fine, you should still go to the doctor. The sooner you get checked out, the better off you'll be.
Even minor injuries like cuts and scrapes need immediate medical attention. Don't wait until the next day to see a doctor. Auto collisions can result in catastrophic injuries, such as:
Broken bones: When a rollover happens or when arms and legs make contact with a dashboard or seat, you can experience fractures and broken bones. These types of injuries require emergency care.
Lacerations: Lacerations happen when another object cuts your skin. They can range from minor scratches to deep wounds that require stitches.
Head trauma: Head trauma happens when the brain is injured. Traumatic brain injuries (TBIs) are a severe form of head trauma. They can lead to headaches, dizziness, memory loss, and other symptoms.
Internal bleeding: Internal bleeding occurs when blood flows into body tissues. This usually results from blunt force trauma, which includes being hit by a moving vehicle.
Internal injuries: Internal injuries can include internal organ damage like ruptured spleens and livers.
Broken ribs: A broken rib can cause pain and difficulty breathing.
Spinal injuries: Spinal cord injuries can occur when the spinal column is damaged.
Sprains: Sprains occur when ligaments tear, causing muscles to stretch.
Strains: Strains occur when muscle fibers tear, resulting in tears in tendons.
Whiplash: Whiplash is caused by rapid acceleration and deceleration of the head and neck.
Neck injuries: Neck injuries can occur when the spine makes contact with the seat headrest, steering wheel, or dashboard.
Paralysis: Paralysis occurs when nerves are damaged, resulting in temporary or permanent paralysis.
Fatal injuries: Fatal injuries can occur due to traumatic injuries sustained during a head-on collision or other automobile crashes.
The information you get from your doctor, including your X-rays, blood tests, and imaging scan results, can support your case. It also gives the health insurance company less reason to contest your condition's cause.
Adhere to Your Doctor's Treatment Plan
Not only do you want to draw a line between your condition and the collision, but you also want to show the insurance company you did everything possible to better your condition. This involves:
Taking all medications and following doctor's orders as prescribed: If you follow your doctor's instructions, this supports your case. For example, if the doctor instructed you to rest, you should adhere to this.
Attending physical therapy: Physical therapy helps you recover faster. If you miss appointments, this could hurt your case.
Visiting specialists as recommended: Visiting specialists like orthopedists, neurologists, and neurosurgeons can help determine whether you need surgery.
Adhering to any lifestyle changes, like light duty at work: Light duty at work means that you can perform your job duties while recovering. Obey your doctor if they only tell you to perform light-duty work tasks.
If you fail to follow your doctor's treatment plan, the insurance adjuster can use this against you.
Keep Track of Your Injury-Related Losses
Even the tiniest shred of information can support your case's resolution. We encourage you to keep:
Your car's property damage receipts: These documents prove that you sustained damages to your vehicle. They also help us establish the extent of those damages.
Documentation of lost wages: If you could not work due to your injuries, this documentation supports your claim for lost wages.
Your medical bills: Keep track of every invoice and medical record related to your injury.
The dates of your doctors' appointments: The more detailed your records are, the easier they will be to use during negotiations with the insurance company.
Photos of your car's damage and external injuries: A picture of your car's damage and the accident scene is evidence of its existence. Photographs of your injuries document their severity.
Photos of your injuries: Take pictures of your injuries before and after treatment. You may even want to take a video of your injuries.
Documentation of your pain and suffering: Pain and suffering are two different things. While pain is subjective, suffering is objective. Documenting both helps your case. If you need assistance reporting your losses, our experienced team of experienced attorneys can assist you.
Eating or sleeping difficulty records: In addition to keeping track of your loss-related paperwork, you should also keep track of your daily activities. For example, if you have trouble sleeping or eating because of your injuries, you should note it on your calendar. Or keep a journal documenting your daily pain levels and mental health.
Emails between yourself and the involved parties: Emails are easy to find and interpret. They can also help you remember what happened and how much time has passed between events.
Contact us today if you have questions about how to best document your accident-related losses.
Build Your Case With A Top Rated Accident Lawyer
If you need immediate assistance with a vehicle accident or personal injury, call our team now at 
800-333-9999
 to begin your free case review and schedule an initial consultation to get legal advice. Our law firm represents injured victims across many categories. Some popular cases our accident attorneys handle include:
We Offer a Full Suite of Legal Services
When you partner with our team, we will handle your case from beginning to end. This includes:
Filing your insurance claim or lawsuit: Our lawyers will work closely with your adjuster to ensure that you receive fair compensation for your losses.
Negotiating a settlement: We'll help you reach an amicable agreement with the other party's insurer.
Investigating your collision: We'll conduct thorough investigations into your accident's circumstances.
Determining fault: We'll decide who was at fault for your crash.
Collecting crash evidence: We'll manage all relevant information regarding your accident.
Protecting your rights: We'll ensure you have access to legal advice throughout the process.
Interviewing witnesses: We'll interview eyewitnesses and other people involved in your crash.
Reviewing state, local, and federal laws: We'll check applicable state, regional, and national laws to ensure that you receive appropriate compensation.
Calculating your injury-related losses: We'll estimate your income loss, pain and suffering, and future medical expenses.
Addressing your case's challenges: We'll address any issues that arise during litigation.
Representing you in court: We'll represent you in front of a judge or jury if necessary.
We will do everything possible to resolve your case. As such, we may render services not listed here. If you'd like to find out how much money you could potentially recover for your personal injury claims, contact us today.
---
What to Expect During Your Free Case Review
During your free case review, we'll ask some simple questions about your situation, including when your collision happened and the injuries you experienced. We'll also ask:
When was your first appointment with a doctor?
Who referred you to us?
Why are you seeking compensation?
What are you looking for in a lawyer?
Have you already filed an insurance claim?
What are you expecting from the claims process?
How can we serve you?
We'll then explain your legal options and answer any other questions you might have.
We encourage you to share any other information you feel comfortable giving. We're here to listen. Any piece of information could help us in fault determination and thus strengthen your claim.
---
Call Isaacs & Isaacs Personal Injury Lawyers to Explore Your Legal Options Today
If you've been injured in a car accident, call Isaacs & Isaacs today. Our personal injury attorneys will explain how our firm works on your behalf and answer any questions you may have.
Our lawyers in Indiana are ready to start advocating for your rights, and it all begins with a simple phone call to our legal team. Contact us online, or call now to speak with one of our auto accident lawyers.
To learn more about working with our Indiana lawyers, call 1-800-333-9999 for your no-cost car accident case review.