Begin Your Case With a Proven Wrongful Death Law Firm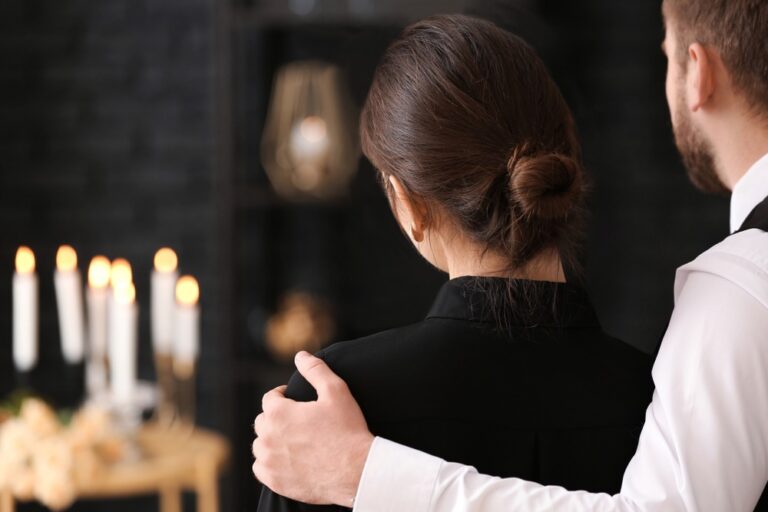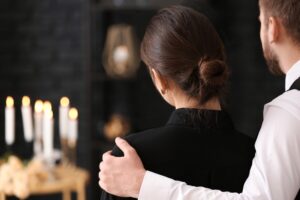 If you lost a loved one to an avoidable accident, our Paducah wrongful death lawyer is here for you. Whether you need help navigating Kentucky's wrongful death laws, filing an insurance claim, or understanding the damages you could receive, we can walk you through every step. No one should have to face these challenges alone—with Isaacs & Isaacs Personal Injury Lawyers, you won't.
We charge no upfront fees for our legal services and only take payment if we secure monetary compensation on your behalf. Call us at 800-333-9999 at any time to speak to one of our dedicated Paducah Wrongful Death lawyers and set up a free consultation.
We Represent Injured Accident Victims Across Many Categories. Some Personal Injury Cases We Handle Include:
Accidents With Trucks or Commercial Vehicles
Injuries & Wrongful Death Involving Driver Negligence (cell phone use, DUI)
Accidents With Uninsured Motorists
Whiplash Injury Accidents
Airbag Deployment Accidents
Takata Air Bag Recalls
Motorcycle Accident Injuries
Ridesharing: Lyft & Uber Accidents
Bicycle Accident Injuries
Hit and Run Accidents
Pedestrians Hit By a Vehicle
Head-On Collisions
Rear-End Collisions
Spinal Cord Injuries
Sometimes an auto accident injury is not evident until much later. Even if you haven't suffered a catastrophic injury you still may need medical treatment. You should seek medical care immediately, even if you don't think you are badly hurt. Some severe injuries may not be immediately apparent. This is the best way to physically and legally protect yourself and your loved ones.
"It was a pleasure to have the Isaacs & Isaacs team to help me after being hit by a truck as I was walking to the market. They went above and beyond to help with all I went through!"
---
Getting the Legal Perspective on Car Accidents – Audio Interview
Car accident lawyer Darryl Isaacs — The Hammer — sat down to address legal and safety considerations when injured from a car crash in a recent radio episode of "Ask The Hammer," the podcast exploring the legal matters that matter most. There are many elements at play when knowing what to do after a car accident. Listen to the episode directly below.
---
Appropriate Compensation for Your Loved One's Wrongful Death in McCracken County
For deaths resulting from someone else's negligence, our personal injury lawyers can help recover damages not only to compensate for the deceased's situation but also to help your family get back on their feet financially. Compensation could include:
Payment for remaining medical bills
Financial support you will no longer receive
Funeral services and burial expenses
Pain and suffering
Loss of parental guidance and support
Loss of companionship from a spouse
Punitive damages
We know that no amount of compensation can replace your family member. However, we fight to have their loss recognized through compensation.
In some cases, we can also pursue punitive damages, designed to punish the perpetrator for gross negligence. Your Paducah wrongful death lawyer can review your case to determine if you are eligible.
Get Help Paying for Unexpected Expenses
End-of-life care costs can be particularly burdensome after a tragic accident. Common funeral costs and expenses you can claim might include:
Paperwork and permits
Embalming
Cemetery arrangements
Funeral home expenses
Transportation
Caskets or urns
Cremation or burial
Funeral officiant
The responsible party should shoulder these expenses.
Lost Income Is More Than Just Wages
If the deceased provided for dependents, our wrongful death attorneys can analyze all their sources of income to identify compensation you could receive. That includes:
Salary or wages
Commissions and sales
Side revenue
Other benefits
For example, if they did not have a traditional job but earned some money through online commerce, monetized hobbies, or the gig economy, we can pursue damages for that income. Those weekends delivering food and crafts generated income, and their passing could affect your family.
Isaacs & Isaacs Personal Injury Lawyers can also pursue compensation for the deceased's earning capacity. We work with financial experts to understand what your family member could have earned in their lifetime. We can negotiate for appropriate damages.
Who Receives Damages After a Loved One's Passing?
Ky. Rev. Stat. § 411.130 outlines the disbursement of damages; the composition can affect this disbursement. For instance, if you are the surviving spouse and have no children, the compensation goes to you. By contrast, if the deceased had surviving children but no living spouse, the damages go to the children.
There are more scenarios detailed in the law, but you don't have to worry about the details. If you lost your loved one in Paducah, Kentucky, our wrongful death attorneys can explain how your family members will split compensation.
---
Our Accident Law Firm Will Get Started on Your Case Immediately By:
Listening to your story
Answering your questions
Advising you what to do next
Investigating the accident scene and all other evidence related to your claim
Reviewing medical records, police reports, and all documents
Determining which parties are liable for your injury
Meeting with insurance adjusters
Helping you file your claim
Demanding a just settlement for all of your medical treatment and damages
Our Lawyers Take Action for Wrongful Death Accidents in Paducah
Our firm provides help for grieving families on several fronts, depending on your needs. Come to us with questions about:
Filing deadlines
Insurance claims
Case worth
Your rights
Kentucky laws
Talking to insurance
Settlement negotiations
Pursuing a lawsuit
Take advantage of our free consultation to discuss your possible wrongful death claim or lawsuit. We can tell you about cases like yours that we have covered in our combined 400 years of legal experience. Plus, we don't charge a fee unless we win or settle your case.
Wrongful Death Cases Our Law Firm Handles
Isaacs & Isaacs Personal Injury Lawyers can provide aid for fatal negligent accidents involving:
Cars and trucks
Rideshares
Pedestrians
Bicycles
Motorcycles
Boats and watercrafts
Slip and falls
Premises liability
Defective products
If you aren't sure if the accident qualifies for a wrongful death claim or suit, our investigators can compile evidence. If someone acted negligently, that person could be liable.
---
Kentucky's Wrongful Death Laws and What Our Attorneys Can Do
Kentucky limits who can file a wrongful death lawsuit, requiring a personal representative of the deceased to act on behalf of the estate. A personal representative is usually someone appointed by your loved one's will, like an executor. If the deceased passed away without leaving a will, a court will appoint a representative. Often, a personal representative is a family member, such as a spouse or parent.
However, there are exceptions. For example, if the deceased was a minor—and therefore unlikely to have a will or estate—parents can file a wrongful death suit (Ky. Rev. Stat. § 411.135).
During this trying time, the last thing you want to worry about is untangling Kentucky's rules. We can help you determine who can represent the estate. If you are a representative, we can explain your duties and guide you through filing. Wherever you are in this process, we can help.
When to File a Lawsuit
Wrongful death suits are allowed up to one year from the date of the death, or one year from the representative's appointment (Ky. Rev. Stat. § 413.180). However, there are specific stipulations about that one-year time limit, and our attorneys can explain how those apply to your case.
Furthermore, our team can use that time to investigate the accident, negotiate with the other party, and build your case, so don't delay in taking action.
Build Your Case With A Top Rated Accident Lawyer
If you need immediate assistance with a vehicle accident or personal injury, call our team now at 
800-333-9999
 to begin your free case review and schedule an initial consultation to get legal advice. Our law firm represents injured victims across many categories. Some popular cases our accident attorneys handle include:
---
Reach Out to Our Firm Today About a Wrongful Death
To learn more about your options following the loss of a loved one to negligence, get in touch with the wrongful death lawyers serving Paducah at Isaacs & Isaacs Personal Injury Lawyers. Our team members can also assist you in Spanish. Get in touch now to receive a free case evaluation.
To learn more about working with our Paducah lawyers, call 1-800-333-9999 for your no-cost wrongful death case review.