Begin Your Case With a Proven Bicycle Accident Law Firm
Any road users – including bicyclists – are at risk of serious harm from accidents. However, bicyclists are especially vulnerable to serious, life-altering permanent injuries during a crash. As a result, they could incur piling medical costs, require leave at work, and deal with long-lasting trauma.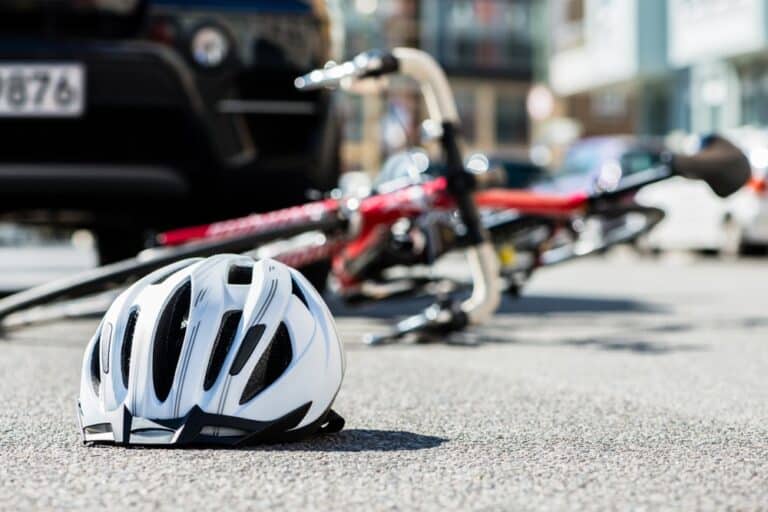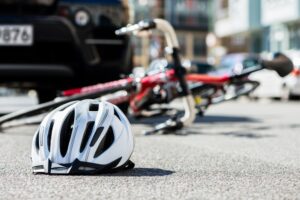 Figuring out how to work through these hardships isn't something you should have to do alone. A Kentucky bicycle accident lawyer with our firm can guide and champion you throughout the claims process. Our team has more than 400 years of collective experience and won over $2 billion in financial compensation for our clients.
You can rest easy with the legal experience of Isaacs & Isaacs Personal Injury Lawyers in your corner.
We charge no upfront fees for our legal services and only take payment if we secure monetary compensation on your behalf. Call us at 800-333-9999 at any time to speak to one of our dedicated Kentucky bicycle accident lawyers and set up a free consultation.
We Represent Injured Accident Victims Across Many Categories. Some Personal Injury Cases We Handle Include:
Accidents With Trucks or Commercial Vehicles
Injuries & Wrongful Death Involving Driver Negligence (cell phone use, DUI)
Accidents With Uninsured Motorists
Whiplash Injury Accidents
Airbag Deployment Accidents
Takata Air Bag Recalls
Motorcycle Accident Injuries
Ridesharing: Lyft & Uber Accidents
Bicycle Accident Injuries
Hit and Run Accidents
Pedestrians Hit By a Vehicle
Head-On Collisions
Rear-End Collisions
Spinal Cord Injuries
Sometimes a bicycle accident injury is not evident until much later. Even if you haven't suffered a catastrophic injury you still may need medical treatment. You should seek medical care immediately, even if you don't think you are badly hurt. Some severe injuries may not be immediately apparent. This is the best way to physically and legally protect yourself and your loved ones.
"It was a pleasure to have the Isaacs & Isaacs team to help me after being hit by a truck as I was walking to the market. They went above and beyond to help with all I went through!"
---
Getting the Legal Perspective on Car Accidents – Audio Interview
Car accident lawyer Darryl Isaacs — The Hammer — sat down to address legal and safety considerations when injured from a car crash in a recent radio episode of "Ask The Hammer," the podcast exploring the legal matters that matter most. There are many elements at play when knowing what to do after a car accident. Listen to the episode directly below.
---
What Types of Damages Am I Entitled to Seek in My Bicycle Accident Case?
Your Isaacs and Isaacs Kentucky bicycle accident lawyer will pursue every penny you are entitled to collect, which may include the costs for:
Medical expenses and expected future care
Loss of income, future earnings, and benefits
Diminished earning potential
Bicycle repair or replacement costs
Pain and suffering
Reduced quality of life
Mental anguish
Scarring and disfigurement
Wrongful death damages (such as loss of household services and funeral bills)
You have limited time to pursue damages after a bicycle accident in Kentucky. Generally, Kentucky Revised Statutes § 413.140 dictates that victims have one year to file a personal injury lawsuit in court. It is important to meet this deadline. If begin the litigation process after the deadline expires, your options for financial recovery are significantly reduced.
If a Kentucky bicycle accident involves an automobile, KRS §304.39-060(6) may extend the statute of limitations to two years from the date of the wreck or the date of your last PIP or No-Fault payment.
However, if you give our injury firm adequate notice, we can help you meet all deadlines related to your case.
Our Accident Law Firm Will Get Started on Your Case Immediately By:
Listening to your story
Answering your questions
Advising you what to do next
Investigating the accident scene and all other evidence related to your claim
Reviewing medical records, police reports, and all documents
Determining which parties are liable for your injury
Meeting with insurance adjusters
Helping you file your claim
Demanding a just settlement for all of your medical treatment and damages
---
How Is a Bicycle Accident Settlement Calculated?
One of the most common questions our firm gets from bike accident injury victims is, "How much money can I get?" It's impossible to answer that without conducting a full review of your case. To come to a figure, we will evaluate these factors in your case:
Diagnosis
Prognosis
Age
Mobility
Impacts on your quality of life
Working ability
We will look to your medical team and other resources to help us quantify each of your losses.
---
Common Bicycle Accident FAQs
Who Can Be Held Responsible in Your Kentucky Bicycle Accident Claim or Lawsuit
In many cases, the other driver involved could be responsible for your bicycle accident. They could have been negligent if they:
Failed to check blind spots
Opened their door without checking for bicyclists
Drove while distracted
Drove drowsy
Drove under the influence
Improperly turned or changed lanes
Sped
Showed road rage
However, liability could be confusing in some cases. Other parties who could be liable for your accident include:
A government agency, if they failed to promptly address defective roadways or debris
Another road user, if the driver was trying to avoid them and hit you in the process
A car parts manufacturer, if they produced a defective part
A mechanic, if they didn't install a part correctly or conduct a proper maintenance test
Sometimes, negligence from multiple parties could have contributed to the bicycle accident. Your attorney can work to hold these parties accountable for their negligence.
As a cyclist, you are always exposed to a certain risk of injury. However, practicing safe cycling can decrease the risk of accidents. Easy safety tips to avoid a bicycle accident include ensuring the bike is in good condition, wearing protective gear, and obeying the road rules.
Build Your Case With A Top Rated Accident Lawyer
If you need immediate assistance with a vehicle accident or personal injury, call our team now at 
800-333-9999
 to begin your free case review and schedule an initial consultation to get legal advice. Our law firm represents injured victims across many categories. Some popular cases our accident attorneys handle include:
How Our Bicycle Accident Attorneys Serving Kentucky Can Manage Your Case
Since our founding in 1993, we have represented injury victims to help get them to get the compensation they deserve. When one of our personal injury lawyers takes on your case, they can:
Request a copy of the bicycle crash report
Compile evidence
Consult witnesses
Negotiate a settlement
Identify the at-fault party
Deal with the back-and-forth between you and other parties
Protect you from insurance companies acting in bad faith
In most personal injury cases, we can agree on a settlement offer without going to court. If negotiations don't go as planned, we are ready to continue your fight for damages before a jury.
---
Reimbursing Your Lawyer for Their Aid Throughout Your Bicycle Accident Case
Because of the potential costs, it's understandable to feel apprehensive about hiring Isaacs & Isaacs Kentucky Bicycle accident lawyer. However, there is no need to worry, as our law firm operates on a contingency-fee-basis. This payment arrangement involves:
A free review of your case upon your initial call
No retainers
No hourly or out-of-pocket payments
If your Kentucky bicycle accident lawyer wins a settlement or court award, they will take their fees and costs from that amount. In other words, if you don't get reimbursed, neither do they.
---
What to Do After a Bicycle Accident in Kentucky
What you do after a bicycle accident can influence the amount of compensation you collect. We recommend that you:
Get Medical Attention Soon
Unlike motorists, cyclists are more exposed during an accident, as they have little to no shielding from the bike. According to bicycle accident statistics, cyclists are likely to be severely injured during an incident. This is why wearing safety gear is crucial.
Since cyclists are highly vulnerable during a collision, they can experience a wide range of injuries. Common types of cycling injuries include:
Road rash
Spinal injuries
Bone fractures
Traumatic brain injury
Internal injuries
Because injuries from a bicycle accident can be so severe, see a doctor right away. Whether you go to the emergency room or your general practitioner, they may conduct a physical exam and possibly diagnose you with injuries you didn't know you had.
Abstain from Giving the Insurance Company Your Recorded Statement
Usually, the insurer will contact you and ask you for a recorded statement. Beware that this isn't the time to give your account of the bicycle accident. A recorded statement might allow the insurer to manipulate your words and use them to devalue your claim.
If they call you, refer them to your legal team. Some of our lawyers worked for insurance companies, so we know how to handle their tactics.
---
Get Help from Isaacs & Isaacs Personal Injury Lawyers Today
We are ready to listen to what happened in your Kentucky bicycle accident so that our lawyers can start constructing a case strategy that best fits you.
To learn more about working with our Kentucky lawyers, call 1-800-333-9999 for your no-cost bicycle accident case review.