Begin Your Case With a Proven Bicycle Accident Law Firm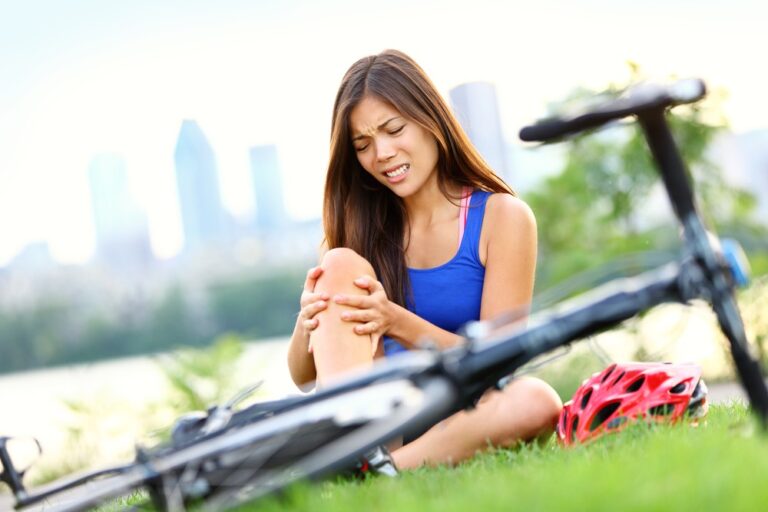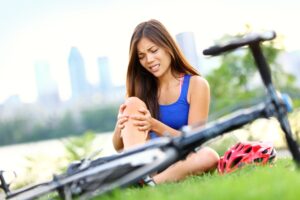 Bicyclists face higher risks of accident-related injuries and deaths compared to those in motor vehicles. If you or a loved one was injured in a bicycle accident, a Florence bicycle accident lawyer from Isaacs & Isaacs Personal Injury Lawyers can help you recover compensation for your losses.
We are available for free consultations 24 hours a day, seven days a week.
We charge no upfront fees for our legal services and only take payment if we secure monetary compensation on your behalf. Call us at 800-333-9999 at any time to speak to one of our dedicated Florence bicycle accident lawyers and set up a free consultation.
We Represent Injured Accident Victims Across Many Categories. Some Personal Injury Cases We Handle Include:
Accidents With Trucks or Commercial Vehicles
Injuries & Wrongful Death Involving Driver Negligence (cell phone use, DUI)
Accidents With Uninsured Motorists
Whiplash Injury Accidents
Airbag Deployment Accidents
Takata Air Bag Recalls
Motorcycle Accident Injuries
Ridesharing: Lyft & Uber Accidents
Bicycle Accident Injuries
Hit and Run Accidents
Pedestrians Hit By a Vehicle
Head-On Collisions
Rear-End Collisions
Spinal Cord Injuries
Sometimes an auto accident injury is not evident until much later. Even if you haven't suffered a catastrophic injury you still may need medical treatment. You should seek medical care immediately, even if you don't think you are badly hurt. Some severe injuries may not be immediately apparent. This is the best way to physically and legally protect yourself and your loved ones.
"It was a pleasure to have the Isaacs & Isaacs team to help me after being hit by a truck as I was walking to the market. They went above and beyond to help with all I went through!"
---
Getting the Legal Perspective on Car Accidents – Audio Interview
Car accident lawyer Darryl Isaacs — The Hammer — sat down to address legal and safety considerations when injured from a car crash in a recent radio episode of "Ask The Hammer," the podcast exploring the legal matters that matter most. There are many elements at play when knowing what to do after a car accident. Listen to the episode directly below.
---
What a Bicycle Accident Lawyer Will Do for You
Medical bills and the trauma you or your loved one face after a bicycle accident can cost you a lot of money. You may be unable to work due to injuries or the development of mental illness, such as post-traumatic stress disorder.
The good news is you can contact a Florence bicycle accident lawyer from our team to help you. The lawyer takes on your case, making the responsible party pay for some or all of your damages. We ensure you don't have to spend more than you need to deal with the accident and get you compensation for the damages you endured. Some of the ways a bicycle accident lawyer from our team does this include:
Determining Fault
Our lawyers use available physical evidence of the accident to determine the party at fault. To hold the other party responsible, we will establish negligence:
The other party owed you a duty of care.
The other party acted negligently, breaching their duty of care.
The other party's negligence caused your accident and injuries.
You sustained damages, such as medical expenses, lost wages, lost earning capacity, and pain and suffering.
Your lawyer will then file the relevant claims to ensure the responsible party pays for the damages.
Calculating Damages
Many people accept lower settlements than they deserve because they don't know what damages they may be entitled to.
Your lawyer calculates all the physical, emotional, and financial damages you incurred in the accident and assigns them a monetary value. We then present the damages to the at-fault party or a jury to help you get an award for the damages.
Negotiating for Fair Compensation
Most people assume they have to take what the insurance company offers them. However, you have the right to negotiate for a higher settlement.
There can be a lot of back and forth involved in compensation negotiation. That is what your bicycle accident lawyer does for you. We will negotiate with the other party until we reach a favorable settlement, getting you adequate compensation for all your damages.
Preparing Your Case for Trial
Depending on your case, you may need to file a lawsuit to recover compensation. Our team will prepare your case for trial to ensure we are ready to present your case in front of a jury.
Our Accident Law Firm Will Get Started on Your Case Immediately By:
Listening to your story
Answering your questions
Advising you what to do next
Investigating the accident scene and all other evidence related to your claim
Reviewing medical records, police reports, and all documents
Determining which parties are liable for your injury
Meeting with insurance adjusters
Helping you file your claim
Demanding a just settlement for all of your medical treatment and damages
---
Recoverable Damages
Some of the damages you can recover after a bicycle accident include:
Economic damages: These cover lost wages, ongoing and future medical expenses, and miscellaneous expenses related to the accident. Miscellaneous expenses may include the costs of transportation to and from appointments if you cannot drive, the costs of hiring help for housework or childcare, or the expenses associated with modifying your home or vehicle to accommodate a wheelchair.
Non-economic damages: They include emotional trauma, pain and suffering, scarring and disfigurement, and loss of quality of life.
If you lost a loved one, please accept our sincere condolences. Our team can hold the responsible party liable for your loved one's passing while you grieve with your family. You may be eligible for funeral and burial expenses, medical bills, and lost earnings.
The amount and type of damages you can recover depend on your specific case.
---
Common Bicycle Accident Injuries
Regardless of whether you ride your bike on busy streets or in your neighborhood, you have to follow set bicycle safety rules. The rules are there to protect you from getting badly injured in an accident. They also protect other cyclists and road users from you.
Sometimes, no matter how careful you are and how closely you follow bicycle safety rules, you can still get into an accident. These accidents are painful and can badly hurt you, resulting in severe injuries. Some common injuries in bicycle accidents are:
Traumatic brain injuries, such as a concussion
Road rash
Bone fractures
Internal or spinal injuries
Dental or facial trauma
Some of these injuries can leave you temporarily or permanently disabled. This means you will have to fork out a lot of money in medical bills to cover these injuries. Some injuries also cause disfigurement and a lot of physical and mental trauma.
Build Your Case With A Top Rated Accident Lawyer
If you need immediate assistance with a vehicle accident or personal injury, call our team now at 
800-333-9999
 to begin your free case review and schedule an initial consultation to get legal advice. Our law firm represents injured victims across many categories. Some popular cases our accident attorneys handle include:
---
You Pay Us No Upfront Costs or Fees
You do not need to worry about how you will afford our help after an accident. We handle injury cases on a contingency-fee basis, which means you face no financial risk. We do not accept retainers or charge hourly.
We only recover our payment when you recover compensation. You can learn more about our payment agreement during your free consultation.
---
Get an Isaacs & Isaacs Bicycle Accident Attorney
At Issacs & Isaacs Personal Injury Lawyers, we have more than 400 years of combined legal experience and have obtained $1 billion for past clients. Our attorneys serving Florence are ready to stand by you and seek justice on your behalf.
We offer free consultations for all Kentuckians injured in accidents across the state. To learn more about working with our Florence lawyers, call 1-800-333-9999 for your no-cost bicycle accident case review.