Begin Your Case With a Proven Car Accident Law Firm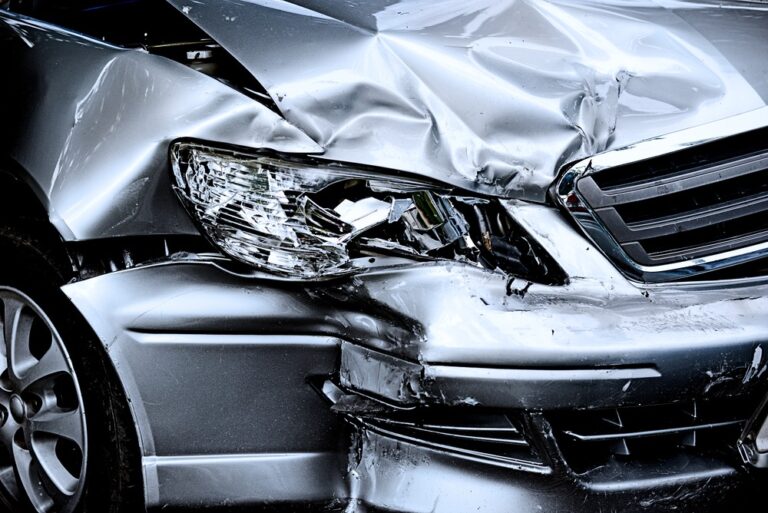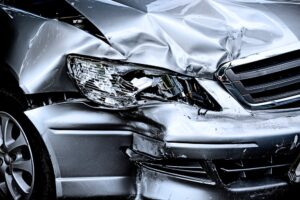 Our Warsaw car accident lawyer will fight for your rights if you are seriously injured in a car accident. Could someone else be responsible for causing your injuries?
If so, you may be entitled to financial compensation. The process of recovering your damages after a car accident in Warsaw can be complex.
Fortunately, when you have a dedicated Warsaw car accident lawyer at Isaacs & Isaacs Personal Injury Lawyers fighting for your rights, you can get the answers and support you need when you need them the most.
We charge no upfront fees for our legal services and only take payment if we secure monetary compensation on your behalf. Call us at 800-333-9999 at any time to speak to one of our dedicated Warsaw car accident lawyers and set up a free consultation.
We Represent Injured Accident Victims Across Many Categories. Some Personal Injury Cases We Handle Include:
Accidents With Trucks or Commercial Vehicles
Injuries & Wrongful Death Involving Driver Negligence (cell phone use, DUI)
Accidents With Uninsured Motorists
Whiplash Injury Accidents
Airbag Deployment Accidents
Takata Air Bag Recalls
Motorcycle Accident Injuries
Ridesharing: Lyft & Uber Accidents
Bicycle Accident Injuries
Hit and Run Accidents
Pedestrians Hit By a Vehicle
Head-On Collisions
Rear-End Collisions
Spinal Cord Injuries
"John came to our house and went over the legal part of it thoroughly and quickly, but he always made it more about us. I would recommend them to anybody because they're going to make sure that you're protected. It just always felt like we were dealing with family instead of a legal process."
---
Getting the Legal Perspective on Car Accidents – Audio Interview
Car accident lawyer Darryl Isaacs — The Hammer — sat down to address legal and safety considerations when injured from a car crash in a recent radio episode of "Ask The Hammer," the podcast exploring the legal matters that matter most. There are many elements at play when knowing what to do after a car accident. Listen to the episode directly below.
---
How Do Car Accidents Happen in Warsaw?
Warsaw car accidents can happen in a variety of different ways. To determine who is liable for your car accident injuries, your personal injury lawyer will carefully review the type of accident you were involved in, which can often lead your attorney to the liable party. There are multiple ways in which these accidents can occur, but some of the accidents we see include:
Rollover accidents
Intersection accidents
Highway accidents
Wrong-way-driving accidents
Sideswipe accidents
T-bone accidents
Rollover accidents
Rear-end collisions
Head-on collisions
The type of accident you were injured in could be a significant indicator of fault. Just as some types of car accidents are seen more often than others, there are also some individuals and entities who are found liable for car accidents more than others. For example, negligent drivers who speed, drive through red lights, use their cell phones, and drive under the influence of drugs or alcohol are more likely to be found negligent.
Other Parties Who May Be Liable
When impaired drivers cause car accidents, your attorney may also look to dram shops, or establishments that serve or sell alcohol, for liability. If they served alcohol to someone who was already intoxicated, they could be accountable for the injuries caused thereafter.
Other parties who are often found liable for car accidents in Warsaw include:
Government agencies and municipalities responsible for road safety and maintenance
Auto parts designers and producers who manufacture faulty or defective auto parts
Auto dealerships that sell vehicles with malfunctions
These are only a few of the parties who could share liability for your car accident in Warsaw. Your lawyer's in-depth investigation into the accident will reveal the truth and ensure that all liable parties are held accountable for their negligent or reckless behavior in your case.
---
Our Accident Law Firm Will Get Started on Your Case Immediately By:
Listening to your story
Answering your questions
Advising you what to do next
Investigating the accident scene and all other evidence related to your claim
Reviewing medical records, police reports, and all documents
Determining which parties are liable for your injury
Meeting with insurance adjusters
Helping you file your claim
Demanding a just settlement for all of your medical treatment and damages
What to Do After a Warsaw Car Accident
After your car accident, you may be scared, confused, and not sure how to get through these difficult times. Immediately following the accident, the steps that you take could have a significant impact on your ability to recover compensation after the fact. Here are the steps you should take after your car accident in Warsaw:
Step 1. Start off by calling emergency responders and 911
Step 2. While you wait for the police, document the scene if possible
Step 3. Obtain a medical evaluation by a healthcare provider
Step 4. Once you are medically stable, reach out to a Warsaw car accident attorney to find out what your next steps should be
The car accident claims process can often be intimidating. However, when you have an attorney advocating for your rights, you can feel confident in your decision to move forward with your car accident claim.
---
How a Car Accident Lawyer in Warsaw Could Help You
There are many benefits to getting a dedicated Warsaw car accident attorney on your side. When you choose our firm, you can expect the following benefits:
We have recovered millions of dollars in damages for injury victims across Indiana
We have in-depth experience and knowledge of how the Kosciusko County legal system works
We take the time to analyze every case in detail to ensure that every client gets the attention they deserve
While you are healing from your injuries, your car accident attorney can work behind the scenes to gather evidence, establish liability, calculate the value of your lawsuit, pursue your insurance claims, and prepare your case for trial.
Build Your Case With A Top Rated Accident Lawyer
If you need immediate assistance with a vehicle accident or personal injury, call our team now at 
800-333-9999
 to begin your free case review and schedule an initial consultation to get legal advice. Our law firm represents injured victims across many categories. Some popular cases our accident attorneys handle include:
What Damages Can You Recover After a Warsaw Car Accident?
After your car accident in Warsaw, you may be anxious to find out how much your claim is worth. Your car accident lawyer will need to review your economic and non-economic damages in depth to calculate the value of your car accident lawsuit.
Economic damages refer to your fixed financial losses while non-economic damages consist of every other way your life has been adversely affected by your car accident. Some of the more commonly awarded economic and non-economic damages in Warsaw car accident claims include:
Physical pain and suffering
Inconvenience
Lost wages and earning capacity
Diminished quality of life
Loss of consortium
Scarring
Disfigurement
Ongoing and current medical expenses and equipment
Loss of household services
Reputational damage
Costs of increased insurance premiums
These are just a few of the more commonly awarded types of damages in car accident claims. If your life has been affected in another way, your attorney can ensure to include this loss as part of your car accident claim. Find out how much your Warsaw car accident case is worth when you contact our office to discuss your damages in further detail.
---
Indiana Modified Comparative Negligence Laws and Their Impact on Your Claim
Many car accident victims are hesitant to pursue their cases since they think that sharing fault bars them from being awarded compensation. However, under IC §34-51-2-6, the state follows a modified comparative negligence system with a 51% bar rule. This means you can share as much as 50% of the blame for your injuries and still receive compensation for your damages.
However, you can expect your injury settlement to reflect this system. Your award will be reduced in proportion to your percentage of the blame. For example, if you were found to be 25% at fault for the injuries you sustained and were awarded $100,000, your award would be reduced by 25%, and your award would be reduced to $75,000.
---
Contact a Car Accident Lawyer in Warsaw for Help Today
Your car accident injuries may have had a devastating impact on your life, but recovering maximum compensation for your damages can help you begin to rebuild your life. Get started on your case by reaching out to an experienced Warsaw car accident lawyer at Isaacs & Isaacs Personal Injury Lawyers. Schedule your free, no-obligation consultation when you give our office a call.
To learn more about working with our Warsaw lawyers, call 1-800-333-9999 for your no-cost car accident case review.