Begin Your Case With a Proven Car Accident Law Firm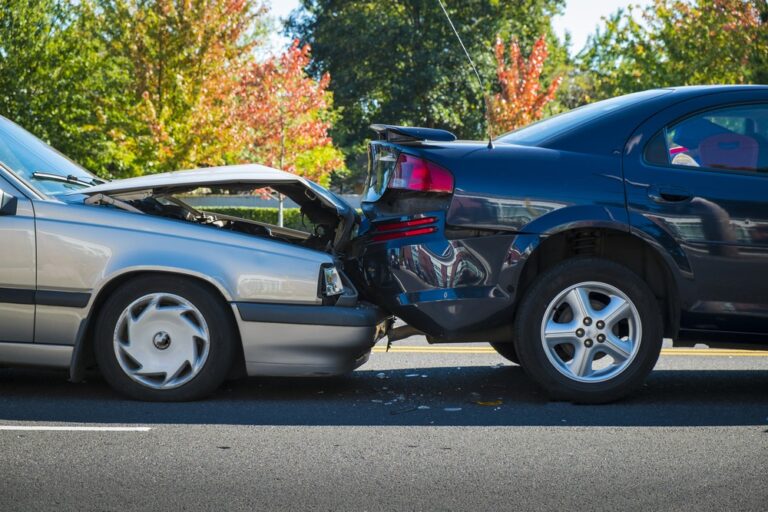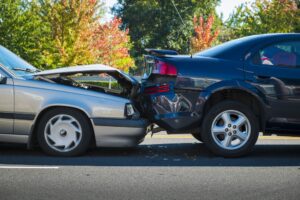 Car accidents are no laughing matter. They can turn your life upside down in a matter of moments. The injuries can require a lengthy recovery time and negatively affect your income. Thankfully, a Cuyahoga Falls car accident lawyer may be able to help you win your legal fight for substantial compensation.
We charge no upfront fees for our legal services and only take payment if we secure monetary compensation on your behalf. Call us at 800-333-9999 at any time to speak to one of our dedicated Cuyahoga Falls car accident lawyers and set up a free consultation.
We Represent Injured Accident Victims Across Many Categories. Some Personal Injury Cases We Handle Include:
Accidents With Trucks or Commercial Vehicles
Injuries & Wrongful Death Involving Driver Negligence (cell phone use, DUI)
Accidents With Uninsured Motorists
Whiplash Injury Accidents
Airbag Deployment Accidents
Takata Air Bag Recalls
Motorcycle Accident Injuries
Ridesharing: Lyft & Uber Accidents
Bicycle Accident Injuries
Hit and Run Accidents
Pedestrians Hit By a Vehicle
Head-On Collisions
Rear-End Collisions
Spinal Cord Injuries
Sometimes an auto accident injury is not evident until much later. Even if you haven't suffered a catastrophic injury you still may need medical treatment. You should seek medical care immediately, even if you don't think you are badly hurt. Some severe injuries may not be immediately apparent. This is the best way to physically and legally protect yourself and your loved ones.
"They're great to me. Used them twice and positive results both times. I wouldn't hesitate to contact them again if needed."
---
Getting the Legal Perspective on Car Accidents – Audio Interview
Car accident lawyer Darryl Isaacs — The Hammer — sat down to address legal and safety considerations when injured from a car crash in a recent radio episode of "Ask The Hammer," the podcast exploring the legal matters that matter most. There are many elements at play when knowing what to do after a car accident. Listen to the episode directly below.
---
Common Injuries in a Car Accident
Each accident is different and may come with various injuries. Some of the most common injuries are listed below.
Traumatic brain injuries
Spinal cord injuries
Paralysis
Back injuries
Burns
Internal injuries
Fractured or broken bones
Disfigurement from facial wounds and scars
Loss of a limb
Neck injuries or whiplash
Knee injuries
Foot and ankle injuries
Shoulder injuries
Wrist and hand injuries
Cuts and bruises
Crush injuries
Soft tissue injuries
Some of these injuries don't have obvious signs at first. It is important to get a thorough exam after a car accident, so nothing is missed or exacerbated.
Our Accident Law Firm Will Get Started on Your Case Immediately By:
Listening to your story
Answering your questions
Advising you what to do next
Investigating the accident scene and all other evidence related to your claim
Reviewing medical records, police reports, and all documents
Determining which parties are liable for your injury
Meeting with insurance adjusters
Helping you file your claim
Demanding a just settlement for all of your medical treatment and damages
---
What to Do After an Accident
Ensure Everyone is Safe
When you get into an accident, check everyone, including yourself, for injuries. If you are uninjured, try to get the car to the side of the road. If you cannot get the car to run, remove yourself and any passengers from the area and head towards the side of the road.
Call 911
Once everyone is safe, you can call the police and give them your statement. When the report is ready, you can request a copy from the records division of the Cuyahoga Falls Police Department. It can be helpful and important to your lawyer later on.
Seek Medical Help
Try to seek medical attention immediately. You may have various injuries even if you feel fine after the accident.
Obtain Contact Information
It can be helpful to talk to everyone involved in the accident. Get their contact and insurance information. It is best not to discuss who is at fault and try to avoid apologizing. These mistakes can hurt your chances of getting a fair settlement.
Collect Witness Information
Get the contact information of any witnesses and take the time to get their statements. They can assist in remembering the details of the accident and verifying your story.
Capture Evidence
If you are able, take pictures and videos of the accident. Some evidence may include damage to the cars and the surrounding area, so try your best to document everything.
Call a Cuyahoga Falls Lawyer
After a severe accident, loss of income, medical bills, and car repairs can be difficult to recover. The expenses can add up pretty quickly.
It can be even more challenging if insurance companies try to force you into an unfair settlement. Why should you have to pay if the accident wasn't your fault? People should be held accountable for their actions even in a car accident circumstance.
Build Your Case With A Top Rated Accident Lawyer
If you need immediate assistance with a vehicle accident or personal injury, call our team now at 
800-333-9999
 to begin your free case review and schedule an initial consultation to get legal advice. Our law firm represents injured victims across many categories. Some popular cases our accident attorneys handle include:
---
Actions that Can Hurt Your Settlement
There are many things you shouldn't do following a car accident. You could unintentionally make it more challenging to get a fair settlement.
Don't leave the scene of the accident. It doesn't matter if you are late for something important. Leaving the scene of an accident is typically illegal and can lead to criminal charges.
Don't speak to the insurance adjusters for the other parties involved in the accident. If you choose to pursue a personal injury lawsuit, these conversations will likely be recorded and may be used against you later.
Don't post anything on social media. If you are pursuing a lawsuit, it is highly likely that the other party's insurers are monitoring your social media accounts.
---
How To Get a Fair Settlement
If you choose to pursue a personal injury lawsuit, contact a lawyer with haste. Contacting a lawyer quickly may help you receive an appropriate settlement amount. Sometimes evidence can get misplaced or destroyed accidentally.
Usually, you only have two years to file a lawsuit after an accident occurs per Ohio Revised Code section 2305.10. Understandably, contacting a lawyer may not be your first thought after the accident. However, you don't want to procrastinate for too long or you might miss the deadline.
Proving Who Is At-Fault
Your lawyer may be able to gather various pieces of information to prove who was at fault for the accident. These facts can help your lawyer provide solid evidence for who is responsible. Some of these things include:
Police reports
Witness statements
Video footage (if available)
Surveying the scene
Accident reconstruction
---
What Kind of Compensation Can I Get?
Car accident victims can get compensation or damages in two main categories. These damages are economic and non-economic.
Economic Damages
These include lost wages, past and future medical expenses, and lost income capacity, among other losses. Economic damages are any monetary losses directly caused by accidents.
Non-Economic Damages
Examples of non-economic damages include emotional distress, pain and suffering, or mental anguish. These are non-monetary losses caused by the accident. They can be harder to measure and monetarily compensate, but our lawyers are prepared to evaluate these damages and make sure you receive a fair settlement.
Work With a Car Accident Lawyer You Can Rely On
The lawyers at Isaacs & Isaacs Personal Injury Lawyers are ready to help new clients get the compensation they deserve. Our team can help you understand your rights and how to protect them.
All of the attorneys at Isaacs and Isaacs have 400 years of combined legal experience. Our attorneys have been able to help some clients recover over $1 billion in settlements, especially in areas such as Indiana, Ohio, and Kentucky.
How Much Does It Cost to Hire a Personal Injury Lawyer?
Each law firm might charge things differently. Isaacs & Isaacs Personal Injury Lawyers don't charge anything upfront. Fees are only applied if you win your case or reach a settlement outside of court.
---
Contact Us Today
Car accidents can be exhausting and overwhelming, and the hassle of the legal process doesn't help your situation. That's why a car accident lawyer serving Cuyahoga Falls can be beneficial. A lawyer can guide you through the tricky parts of obtaining a settlement and alleviate some of the pressures of the law.
To learn more about working with our Cuyahoga Falls lawyers, call 800-333-9999 for your no-cost car accident case review.