Begin Your Case With a Proven Car Accident Law Firm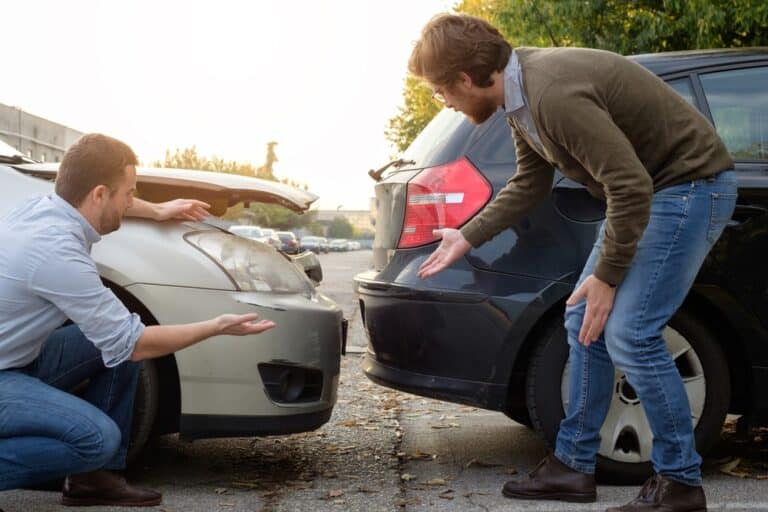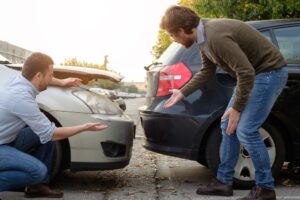 No one plans for a car accident, but when they happen, you can find your life turned upside down, often through no fault of your own. An Ashland car accident lawyer with Isaacs & Isaacs Personal Injury Lawyers can help you get your life back on track. If a reckless driver or other negligent party caused your crash, we could help you secure the compensation you need to take care of yourself and your family.
We charge no upfront fees for our legal services and only take payment if we secure monetary compensation on your behalf. Call us at 800-333-9999 at any time to speak to one of our dedicated Ashland car accident lawyers and set up a free consultation.
We Represent Injured Accident Victims Across Many Categories. Some Personal Injury Cases We Handle Include:
Accidents With Trucks or Commercial Vehicles
Injuries & Wrongful Death Involving Driver Negligence (cell phone use, DUI)
Accidents With Uninsured Motorists
Whiplash Injury Accidents
Airbag Deployment Accidents
Takata Air Bag Recalls
Motorcycle Accident Injuries
Ridesharing: Lyft & Uber Accidents
Bicycle Accident Injuries
Hit and Run Accidents
Pedestrians Hit By a Vehicle
Head-On Collisions
Rear-End Collisions
Spinal Cord Injuries
Sometimes an auto accident injury is not evident until much later. Even if you haven't suffered a catastrophic injury you still may need medical treatment. You should seek medical care immediately, even if you don't think you are badly hurt. Some severe injuries may not be immediately apparent. This is the best way to physically and legally protect yourself and your loved ones.
"It was a pleasure to have the Isaacs & Isaacs team to help me after being hit by a truck as I was walking to the market. They went above and beyond to help with all I went through!"
---
Getting the Legal Perspective on Car Accidents – Audio Interview
Car accident lawyer Darryl Isaacs — The Hammer — sat down to address legal and safety considerations when injured from a car crash in a recent radio episode of "Ask The Hammer," the podcast exploring the legal matters that matter most. There are many elements at play when knowing what to do after a car accident. Listen to the episode directly below.
---
If You Did Not Cause Your Accident, You Should Not Get Stuck With Treatment Costs
Drivers who do not exercise caution and fail to obey road rules should be responsible for the accidents they cause. If you or a loved one suffered a car accident injury, our attorneys could help you seek compensation from the at-fault driver. This may include the cost of:
Medical Transportation
Emergency room treatment
X-rays, CT scans, and MRIs
Physical therapy
Surgeries
Medications
Occupational therapy
Mobility aids
Long-term care services
Medical travel expenses
Any other past or future accident-related medical care
Our Accident Law Firm Will Get Started on Your Case Immediately By:
Listening to your story
Answering your questions
Advising you what to do next
Investigating the accident scene and all other evidence related to your claim
Reviewing medical records, police reports, and all documents
Determining which parties are liable for your injury
Meeting with insurance adjusters
Helping you file your claim
Demanding a just settlement for all of your medical treatment and damages
---
How Will Personal Injury Protection Affect Your Case?
Kentucky requires that drivers carry a minimum of $10,000 in personal injury protection (PIP) insurance. This policy covers your medical bills, no matter who caused your accident. However, if you turn to PIP for your medical expenses, you cannot seek compensation from another party unless you meet the commonwealth's statutory threshold.
According to Ky. Rev. Stat. Ann. § 304.39-060, you can file an insurance claim or lawsuit against another party for your damages if your medical expenses exceed $1,000 or the accident results in:
A broken bone
Loss of a body part
Permanent disfigurement
Loss of bodily function
A permanent, disabling injury
Death
---
What Other Damages Can You Seek With a Personal Injury Claim or Lawsuit?
While PIP claims only cover medical expenses, a liability claim or lawsuit against another party may include other damages, such as:
Wage compensation – If you cannot work because of your accident injury, you could seek awards for your lost wages. However, Kentucky caps wage awards at $200 per week, according to Ky. Rev. Stat. Ann. § 304.39-130.
Property damages – Personal property compensation may include awards for repairing or replacing your vehicle or any other damaged or destroyed property, such as laptops, cell phones, or jewelry.
Household services – If your injuries prevent you from doing day-to-day tasks, you can seek compensation for hiring assistance with household services, such as childcare, cleaning, laundry, and transportation.
Pain and suffering – These damages award victims for their physical pain, emotional suffering, and mental anguish. Compensation may include awards for loss of enjoyment of life, paralysis, anxiety, chronic pain, and depression.
Wrongful death compensation – If your loved one sustained a fatal injury, you could seek awards for their wrongful death. A representative of the deceased's estate can seek compensation for your loved one's surviving spouse, children, or parents. Damages may include medical expenses, burial and funeral costs, and surviving family members' pain and suffering.
---
Build Your Case With A Top Rated Accident Lawyer
If you need immediate assistance with a vehicle accident or personal injury, call our team now at 
800-333-9999
 to begin your free case review and schedule an initial consultation to get legal advice. Our law firm represents injured victims across many categories. Some popular cases our accident attorneys handle include:
Who Is Responsible for Your Injuries?
You will have to show that a negligent party caused your accident to win your case. Most often, this is another driver. Examples of driver negligence include,
Speeding or driving too fast for weather conditions
Distracted driving, such as texting, eating, or grooming while behind the wheel
Driving under the influence of drugs or alcohol
Reckless or aggressive driving (road rage)
Running traffic lights or stop signs
Driving in the wrong lane or failing to maintain lane position
Following too closely
Making an improper turn
Sometimes accidents result from road conditions or vehicle problems. You may have a case against a carmaker, auto parts manufacturer, or government or private roadway owner if one of the following contributed to your collision:
Engine problems
Faulty brakes
Defective tires
Undeployed airbags
Inadequate lighting
Dangerous intersections
Obstructed or broken traffic lights or signs
Poor road design
---
We Will Help You Build Your Case
Our car accident attorneys will help you collect evidence and build a robust case proving another party caused your Ashland crash and should pay for your damages. We will:
Obtain available photographs and video of your accident and the crash site
Locate and interview eyewitnesses
Obtain your medical bills and records
Enlist the help of medical professionals and crash reconstructionists
File your insurance claim or lawsuit
Handle calls, emails, and questions from the insurance company
Fight for a fair settlement or verdict
Represent you at trial if needed
---
Do Not Wait Too Long To Get Started
Make sure you start on your case within the time frame set by Kentucky's statute of limitations. According to Ky. Rev. Stat. § 304.39-230(6), you generally have two years from your injury to file a car accident lawsuit. The statute also allows a two-year window for filing a wrongful death action. While these laws do not apply to insurance claims, an expired deadline can hurt your chance of securing a settlement.
Contact Isaacs & Isaacs Personal Injury Lawyers for a Free Consultation
At Isaacs & Isaacs Personal Injury Lawyers, our attorneys have more than 400 years of combined legal experience. Our case victories include more than $2 billion in settlements and verdicts for injury victims just like you.
We help people from all walks of life. We do not want financial strain or a language barrier to stand in the way of seeking justice. We take cases on contingency and have Spanish-speaking attorneys and paralegals on our team. To learn more about working with our Ashland lawyers, call 1-800-333-9999 for your no-cost car accident case review.