Begin Your Case With a Proven Wrongful Death Law Firm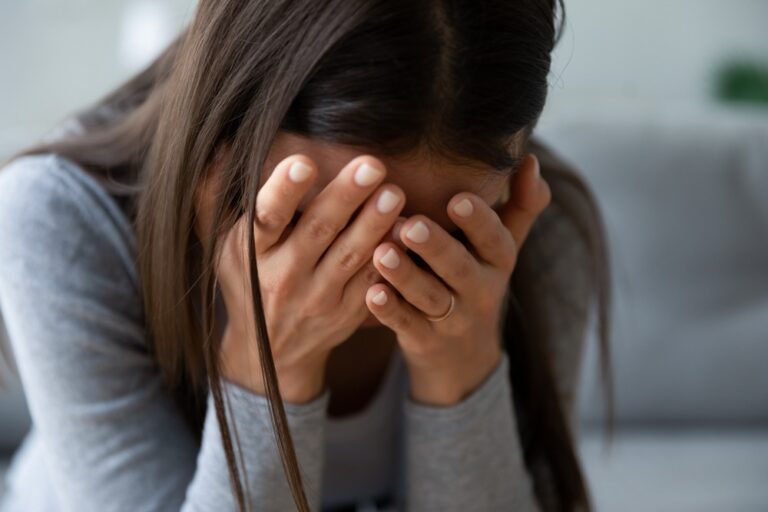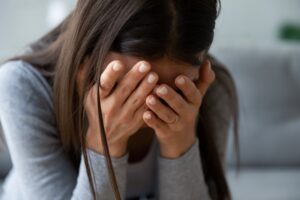 The pain of losing a family member is crushing, especially following a wrongful death. Devastated families suddenly face a different and uncertain future in their loved one's absence and want to understand what happened and why. If you feel another party's negligence or misconduct caused your loved one's death, an Owensboro wrongful death lawyer from Isaacs and Isaacs Personal Injury Lawyers is here to support you and help you determine whether you can pursue compensation for your loss.
We will fight to hold liable parties accountable for their actions and get you the answers and compensation you deserve.
We charge no upfront fees for our legal services and only take payment if we secure monetary compensation on your behalf. Call us at 800-333-9999 at any time to speak to one of our dedicated Owensboro wrongful death lawyers and set up a free consultation.
We Represent Injured Accident Victims Across Many Categories. Some Personal Injury Cases We Handle Include:
Accidents With Trucks or Commercial Vehicles
Injuries & Wrongful Death Involving Driver Negligence (cell phone use, DUI)
Accidents With Uninsured Motorists
Whiplash Injury Accidents
Airbag Deployment Accidents
Takata Air Bag Recalls
Motorcycle Accident Injuries
Ridesharing: Lyft & Uber Accidents
Bicycle Accident Injuries
Hit and Run Accidents
Pedestrians Hit By a Vehicle
Head-On Collisions
Rear-End Collisions
Spinal Cord Injuries
Sometimes an auto accident injury is not evident until much later. Even if you haven't suffered a catastrophic injury you still may need medical treatment. You should seek medical care immediately, even if you don't think you are badly hurt. Some severe injuries may not be immediately apparent. This is the best way to physically and legally protect yourself and your loved ones.
"They're great to me. Used them twice and positive results both times. I wouldn't hesitate to contact them again if needed."
---
Getting the Legal Perspective on Car Accidents – Audio Interview
Car accident lawyer Darryl Isaacs — The Hammer — sat down to address legal and safety considerations when injured from a car crash in a recent radio episode of "Ask The Hammer," the podcast exploring the legal matters that matter most. There are many elements at play when knowing what to do after a car accident. Listen to the episode directly below.
---
Who Can File a Wrongful Death Lawsuit?
Only the personal representative or named executor of the will can file a wrongful death lawsuit in Kentucky. A named executor is typically a spouse or adult child of the deceased. If there is no will or named executor, the court will appoint a personal representative.
How Do I File a Wrongful Death Lawsuit?
Our attorneys will take on the legal responsibility of managing every aspect of your case by:
Investigating the cause of the incident
Gathering and preserving information, records, and other evidence to prove your case
Collecting witness statements and questioning them under oath
Calculating the financial impact of your loved one's passing
Negotiating for an appropriate settlement
Representing you in civil court when necessary
Whatever the reason for your family member's death, our wrongful death attorneys will carefully investigate the cause of the accident and build a case to hold the liable parties accountable for their negligent behavior.
Our Accident Law Firm Will Get Started on Your Case Immediately By:
Listening to your story
Answering your questions
Advising you what to do next
Investigating the accident scene and all other evidence related to your claim
Reviewing medical records, police reports, and all documents
Determining which parties are liable for your injury
Meeting with insurance adjusters
Helping you file your claim
Demanding a just settlement for all of your medical treatment and damages
---
How Is Compensation in a Wrongful Death Claim Calculated?
Compensation awarded in a wrongful death claim varies from case to case. However, we typically pursue the following damages for our clients:
Funeral and burial expenses
Medical bills incurred prior to your loved one passing
Pain and suffering
Loss of financial support, care, and companionship
Loss of parental leadership
Reimbursement for future income and other work-related benefits
Punitive damages if the case involves gross misconduct or negligence
Per Kentucky law, wrongful death compensation distribution is as follows:
Surviving spouse, no children: The entire award goes to the spouse.
Surviving spouse and children: The spouse receives half of the award; the children receive the other half.
No surviving spouse: Children divide the entire settlement or award among themselves.
No surviving spouse or children: The decedent's parents receive the award.
No surviving spouse, children, or parents: The estate receives the settlement or award.
How Long Do I Have to File a Lawsuit?
The statute of limitations in Kentucky defines how long you have to file a wrongful death lawsuit. Per Ky. Rev. Stat. § 413.180, the decedent's personal representative must file within one year. However, this timeframe can be extended to two years if appointing a personal representative takes longer than one year.
---
What Are Common Grounds for Filing a Wrongful Death Lawsuit?
Many different situations can result in wrongful death. We believe if a person or organization is negligent about your safety, they should be held responsible for their reckless actions—especially when those actions cause the loss of a loved one.
Negligence Behind the Wheel in Any Auto Accident Can Be Fatal
Negligent drivers cause some of the most devastating accidents. These negligent acts can lead to wrongful death in a car accident:
Distracted driving
Reckless driving
Driving while intoxicated
Drowsy driving
Failure to obey traffic laws and regulations
Failure to follow traffic controls
If your loved one died in a car accident that a negligent driver caused, we could determine your eligibility to file a lawsuit. After that, we can help you understand your legal options and provide support and guidance through the legal process.
Fatal Truck Accidents
Truck accidents are different from other auto accidents due to the severity of the injuries typically inflicted. Further, identifying liable parties in fatal truck accidents can become challenging, as multiple parties may have contributed to the accident. Parties that might share liability could include:
The driver
The trucking company
Third-party companies involved with fleet maintenance or cargo loading
Vehicle and part manufacturers
The legal process can be challenging in truck accident cases. It often involves dealing with multiple insurance companies that will typically defend claims brought against them with teams of lawyers and adjusters. However, if you lost a loved one in a fatal trucking accident, our wrongful death lawyers will fight for the compensation you and your family deserve.
Medical Malpractice and Negligence
You can bring a wrongful death lawsuit against a medical provider that committed malpractice or negligence while treating your family member. Any of these actions could constitute medical malpractice:
Patient injury during treatment
Failure to treat a patient's condition
Failure to diagnose
Delayed diagnosis
Misdiagnosis of a patient's medical condition
Surgical errors
Birth and postnatal injuries
Negligent elder care
Medication errors
We also work with clients across many other legal areas in wrongful death cases involving product liability, premises liability, workplace accidents, and other accidents involving catastrophic injuries.
Build Your Case With A Top Rated Accident Lawyer
If you need immediate assistance with a vehicle accident or personal injury, call our team now at 
800-333-9999
 to begin your free case review and schedule an initial consultation to get legal advice. Our law firm represents injured victims across many categories. Some popular cases our accident attorneys handle include:
---
Over 20 Years of Experience Representing Victims of Negligence
We understand this is an extremely tough time for you and your family and that nothing can make up for your grief at this time. However, you deserve justice for the emotional and financial trauma you have endured.
The team at Isaacs & Isaacs Personal Injury Lawyers wants to help ease the burden of managing your legal case so you can focus on healing. Contact our wrongful death attorneys serving Owensboro today for a free initial consultation to learn more about your legal options.
To learn more about working with our Owensboro lawyers, call 1-800-333-9999 for your no-cost wrongful death case review.