Begin Your Case With a Proven Dog Bite Law Firm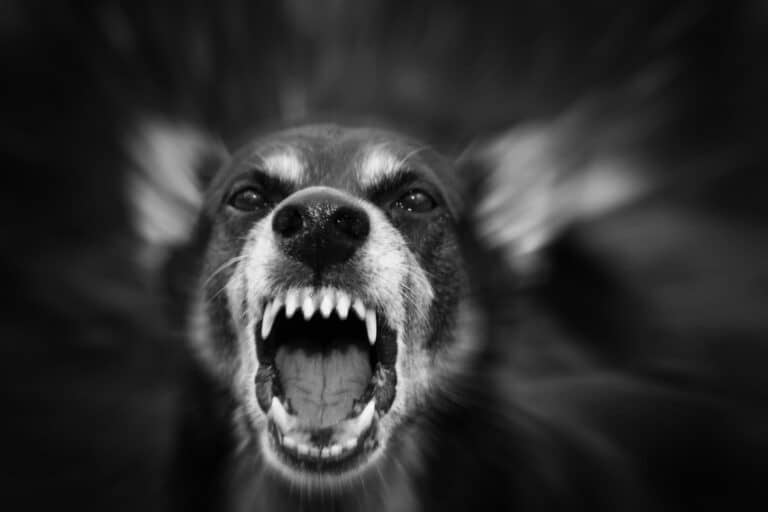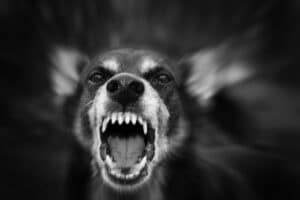 At Isaacs & Isaacs Personal Injury Lawyers, we represent dog bite victims and help them pursue justice. You might be entitled to compensation if someone else's dog bites and injures you. An Ashland dog bite lawyer from our firm could help you file a claim and seek financial compensation.
Getting attacked and bitten by a dog is a frightening and traumatizing experience. Due to their sharp teeth, dogs can cause significant nerve and tissue damage. In addition, the vicious nature of the attack may leave you emotionally and psychologically scarred.
We charge no upfront fees for our legal services and only take payment if we secure monetary compensation on your behalf. Call us at 800-333-9999 at any time to speak to one of our dedicated Ashland dog bite lawyers and set up a free consultation.
We Represent Injured Accident Victims Across Many Categories. Some Personal Injury Cases We Handle Include:
Accidents With Trucks or Commercial Vehicles
Injuries & Wrongful Death Involving Driver Negligence (cell phone use, DUI)
Accidents With Uninsured Motorists
Whiplash Injury Accidents
Airbag Deployment Accidents
Takata Air Bag Recalls
Motorcycle Accident Injuries
Ridesharing: Lyft & Uber Accidents
Bicycle Accident Injuries
Hit and Run Accidents
Pedestrians Hit By a Vehicle
Head-On Collisions
Rear-End Collisions
Spinal Cord Injuries
Sometimes an auto accident injury is not evident until much later. Even if you haven't suffered a catastrophic injury you still may need medical treatment. You should seek medical care immediately, even if you don't think you are badly hurt. Some severe injuries may not be immediately apparent. This is the best way to physically and legally protect yourself and your loved ones.
"They're great to me. Used them twice and positive results both times. I wouldn't hesitate to contact them again if needed."
---
Dog Bite Injury Lawyer Discusses How Lawsuits Work
---
How Our Lawyer Can Help After a Dog Bite
The law holds dog owners responsible for their dogs' actions. Your lawyer understands this and thus can effectively prove negligence and liability to get justice.
Here are a few ways your lawyer can help after a dog bites you:
Assessing the extent of your injury
Determining the recoverable damages you're entitled to
Determining the amount you're owed in compensation
Investigating to get more information on the dog owner
Getting the accounts of witnesses who saw the incident occur
Providing legal guidance and handling all legalities, allowing you to focus on recovery
Seeking out-of-court settlements from the liable party
Filing a claim in court if an agreement isn't reached
Representing you in court
At Isaacs & Isaacs Personal Injury Lawyers, we'll handle your case on a contingency-fee-basis. This means you won't incur any upfront fees and costs when pursuing your claim. We get paid after winning a fair settlement or compensation on your behalf.
Our Accident Law Firm Will Get Started on Your Case Immediately By:
Listening to your story
Answering your questions
Advising you what to do next
Investigating the accident scene and all other evidence related to your claim
Reviewing medical records, police reports, and all documents
Determining which parties are liable for your injury
Meeting with insurance adjusters
Helping you file your claim
Demanding a just settlement for all of your medical treatment and damages
---
Recoverable Damages for an Ashland Dog Bite
Since dog bites happen in different scenarios, the unique circumstances of your incident will determine the damages you may get. Some of the damages an Ashland dog bite lawyer could pursue in your claim include:
Medical costs, including stitches, medication, vaccination shots, and crutches or wheelchairs
Specialist treatment, for example, physiotherapy for severe nerve damage
Psychological counseling for post-traumatic stress disorder (PTSD) from the incident
Permanent disability and disfigurement
Loss of income due to the time spent away from work nursing your injuries
Loss of all future income if you can't work anymore due to the injury
Pain, anguish, and emotional distress from PTSD, anxiety, and phobias
Compensation for your pet's treatment if your dog was injured in this incident
---
What to Do After a Dog Bite
To minimize the damage, following specific steps is crucial to keep your wound from getting infected. Here are a few things you should do if you suffer a dog bite:
Wash the wound using mild soap or methylated spirit and run warm water over the wound for 8-15 minutes
Use a clean cloth to slow and stop the bleeding
Apply some antibiotic cream or ointment if you have it
Use a sterile bandage to wrap the wound to prevent it from contacting bacteria and potentially getting infected
Have a doctor check out the wound for a proper diagnosis
Keep the wound bandaged after the doctor examines you and gives you shots if necessary
Watch for swelling, pain, fever, redness, and other signs of infection
Take the pain medication your doctor prescribes
After you've been treated and are on your way to recovery, you should consider connecting with an Ashland dog bite attorney to seek compensation. To increase the odds of you having a successful suit, you should:
Take pictures of the dog that bit you while still at the scene if you can
Make notes regarding the dog's breed, coat color, gender, and age if necessary to help locate the owner
Talk to the neighbors; they might know the dog's owner
Ask eyewitnesses for their testimonies if your injuries aren't too severe; take their names and contact information too
Call Animal Control to check whether the responsible dog has bitten others before
Build Your Case With A Top Rated Accident Lawyer
If you need immediate assistance with a vehicle accident or personal injury, call our team now at 
800-333-9999
 to begin your free case review and schedule an initial consultation to get legal advice. Our law firm represents injured victims across many categories. Some popular cases our accident attorneys handle include:
Deadline for Filing a Dog Bite Lawsuit
In Kentucky, dog bite victims generally have one year to file a personal injury lawsuit (Ky. Rev. Stat. § 413.140(1)).
If you lost a loved one to a dog bite, you have one year from their death or one year from the appointment of an estate representative or administrator to file a wrongful death lawsuit (Ky. Rev. Stat. § 413.180).
If you take more than one year to file a lawsuit after being bitten by a dog or losing a loved one, your case will likely be invalid. Enlisting a dog bite lawyer in Ashland is essential as it will provide legal assistance that allows you to meet these deadlines.
---
Causes of Dog Bites
A dog might bite you as a defense mechanism when feeling threatened. Leaning over a dog or approaching from behind may startle or provoke the animal, leading to a bite. This instinct is present even in domesticated dogs.
Although dog owners are expected to prevent their dogs from biting people, here are some ways they neglect that responsibility:
Failing to put their dog through basic training to strengthen obedience and restraint skills
Failing to socialize their dog
Failing to keep their dog on a leash while taking it for a walk
Failing to keep their dog leashed or caged in the yard; a loose dog may jump over fences and attack passersby
Failing to give their dog rabies shots
Ignoring their dog's aggressive behavior and failing to address it immediately
Failing to take measures, such as using short leashes or muzzles, despite being aware of their dog's aggressive or fearful nature
If you can prove the dog's owner neglected their responsibility, you could receive compensation for all injuries and other damages the dog inflicted on you.
---
Contact Us Today for Legal Help in Boyd County
Dog bites are physically painful and psychologically scarring. If someone else's dog bites you, Isaacs & Isaacs Personal Injury Lawyers could help you seek compensation for all sustained injuries.
Our partner, Darryl "The Hammer" Isaacs, has created a team of experienced and driven attorneys who've won $1 billion in settlements. Our team has more than 400 years of combined experience, making us well-suited for handling your personal injury case. Connect with a dog bite attorney in Ashland and learn more about how we can be of service. We offer free consultations.
To learn more about working with our Ashland lawyers, call 1-800-333-9999 for your no-cost dog bite case review.