Begin Your Case With a Proven Catastrophic Injury  Law Firm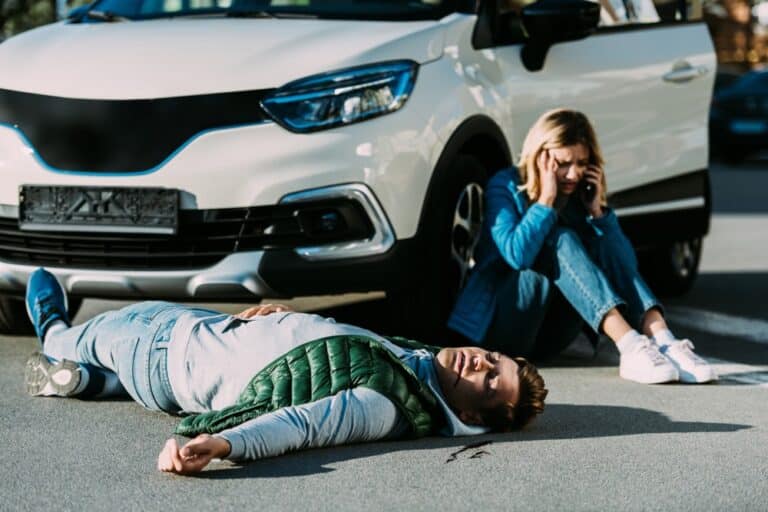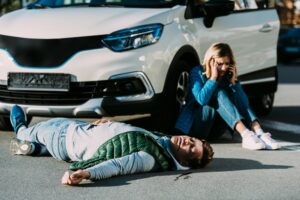 Accident-related injuries can be emotionally, physically, and financially devastating for victims and their families. But a catastrophic injury can make the experience that much more painful. Per IC § 35-31.5-2-34.5, a catastrophic injury causes an exceptional amount of harm to a victim that is permanent and impacts their quality of life.
You and your family should not have to pay for someone else's negligence, especially when that negligence causes a catastrophic injury. A Fort Wayne catastrophic injury lawyer from Isaacs & Isaacs Personal Injury Lawyers can help you recover compensation and hold the negligent party accountable.
We charge no upfront fees for our legal services and only take payment if we secure monetary compensation on your behalf. Call us at 800-333-9999 at any time to speak to one of our dedicated Fort Wayne catastrophic injury lawyers and set up a free consultation.
We Represent Injured Accident Victims Across Many Categories. Some Personal Injury Cases We Handle Include:
Accidents With Trucks or Commercial Vehicles
Injuries & Wrongful Death Involving Driver Negligence (cell phone use, DUI)
Accidents With Uninsured Motorists
Whiplash Injury Accidents
Airbag Deployment Accidents
Takata Air Bag Recalls
Motorcycle Accident Injuries
Ridesharing: Lyft & Uber Accidents
Bicycle Accident Injuries
Hit and Run Accidents
Pedestrians Hit By a Vehicle
Head-On Collisions
Rear-End Collisions
Spinal Cord Injuries
"They're great to me. Used them twice and positive results both times. I wouldn't hesitate to contact them again if needed."
---
Getting the Legal Perspective on Car Accidents – Audio Interview
Car accident lawyer Darryl Isaacs — The Hammer — sat down to address legal and safety considerations when injured from a car crash in a recent radio episode of "Ask The Hammer," the podcast exploring the legal matters that matter most. There are many elements at play when knowing what to do after a car accident. Listen to the episode directly below.
---
You Can Seek Compensation for Your Fort Wayne Catastrophic Injury
It's hard to determine how much your catastrophic injury case may be. Our personal injury attorneys have successfully recovered a total of $2 billion in compensation for our clients, including those suffering from catastrophic injuries. We offer a free, no-obligation case review so we can evaluate the facts of your case and calculate your damages.
Some factors that can impact the amount of compensation you may be entitled to include:
Your age at the time of the accident
How the accident occurred
The type and severity of your catastrophic injury
How the catastrophic injury impacts and will continue to impact your life
Our Accident Law Firm Will Get Started on Your Case Immediately By:
Listening to your story
Answering your questions
Advising you what to do next
Investigating the accident scene and all other evidence related to your claim
Reviewing medical records, police reports, and all documents
Determining which parties are liable for your injury
Meeting with insurance adjusters
Helping you file your claim
Demanding a just settlement for all of your medical treatment and damages
---
What to Do If You've Experienced a Catastrophic Injury
Since there are many ways a catastrophic injury can occur, you have many steps you can take to preserve evidence of your accident, treat your injury, and secure your best chances of recovering damages.
Seek medical attention to document your injuries, including the cause, severity, and amount of treatment.
Collect evidence by taking photos or video of the scene and getting the contact information of witnesses.
File a police report if you've been injured in an auto accident.
Contact a personal injury lawyer serving Fort Wayne as soon as possible.
Build Your Case With A Top Rated Accident Lawyer
If you need immediate assistance with a vehicle accident or personal injury, call our team now at 
800-333-9999
 to begin your free case review and schedule an initial consultation to get legal advice. Our law firm represents injured victims across many categories. Some popular cases our accident attorneys handle include:
Types of Damages Awarded in Catastrophic Injury Cases in Fort Wayne
You may be able to recover compensation for the following types of financial and non-financial damages:
Current and future medical costs, including emergency care, surgeries, in-home care, medical devices, and medication
Lost income and benefits during recovery
Lost earning potential or career advancement due to disability
Pain and suffering
Diminished quality of life
Shortened life span
Post-traumatic stress disorder (PTSD)
Scarring, disfigurement, or amputation
---
Determining Who is Responsible for Your Catastrophic Injury
In any personal injury case, we must identify the negligent party or parties that caused the accident that led to your injuries. To do this, we must prove that:
The party owed you a duty of care.
They breached this duty of care by acting negligently.
Their negligence caused your accident.
The accident caused your injuries.
Where and how the accident occurred affects who can be held responsible for your accident. For example, another driver may be held responsible for your car accident. Some parties who may be held accountable for their negligence and role in your accident include:
Driver or another motorist
Bicyclist
Pedestrian
Municipal agency
Private company
Pharmaceutical or another manufacturer
Property owner
Dog owner
A catastrophic injury attorney serving Fort Wayne can review the facts of your case and determine potential negligent parties from your accident.
---
You May Have Limited Time to Seek Compensation for Your Catastrophic Injury
Per IC § 34-11-2-4, you only have two years from the date of the accident that caused your catastrophic injury to file a personal injury lawsuit. However, this timeline may be different depending on your age at the time of the accident. Your lawyer from Isaacs & Isaacs Personal Injury Lawyers can help you determine how long you have to file your lawsuit.
The process of collecting evidence, building a case, and filing a suit is complex and time-consuming. It can also be more intensive due to the extent of your injuries. What's more, our first step is to negotiate with insurance companies and other liable parties to settle out of court, which can often save your family unnecessary stress.
The sooner you start your case, the more time you may have to file your personal injury lawsuit.
---
Types of Catastrophic Injuries
One of the most important reasons to seek medical attention after getting into any type of accident is to see a doctor as soon as possible. Doing so can prevent or reduce the recovery time for catastrophic injuries. Some of the most common catastrophic injuries we see include:
Traumatic brain injuries (TBIs)
Spinal cord injuries
Amputations
Burns
Severe cuts and fractures
Paralysis
Illnesses as a result of exposure to chemicals or harmful substances
Injuries or illnesses that lead to disability
A catastrophic injury can occur in any type of accident. But some accidents are more likely to cause catastrophic injuries. Some of the most common types of catastrophic injury cases we see in Fort Wayne include:
Motorcycle accidents
Bicycle accidents
Pedestrian accidents
Dog bites and attacks
---
Get Help Recovering Compensation for Your Fort Wayne Catastrophic Injury
You can negotiate a settlement by yourself, but this process can be stressful for families already dealing with a catastrophic injury. In addition, insurance companies try to pay the lowest amount they can, no matter how severe your injuries or expensive your medical costs.
A catastrophic injury lawyer from Isaacs & Isaacs Personal Injury Lawyers can ensure you're awarded a just settlement that best reflects your injuries. We have successfully recovered a total of $2 billion for our clients using our 400+ years of combined legal experience.
Focus on your recovery while we take care of:
Collecting evidence
Proving negligence
Communicating with insurance companies
Negotiating a settlement
Filing a personal injury lawsuit
Representing you and your family's pain and suffering in court
---
The Hammer Can Take on Your Catastrophic Injury Case in Fort Wayne
The catastrophic injury lawyers at Isaacs & Isaacs Personal Injury Lawyers understand the pain and confusion you and your family may be facing. That's why we work on contingency fees, so we don't charge you upfront costs or fees for our representation. We also have Spanish-speaking paralegals and attorneys so you can communicate with our team in the language you feel most confident speaking.
We're ready to serve you and recover much-needed compensation on your behalf. Contact our office for your free, no-obligation case review today.
To learn more about working with our Fort Wayne lawyers, call 1-800-333-9999 for your no-cost catastrophic injury case review.