Begin Your Case With a Proven Motorcycle Accident Law Firm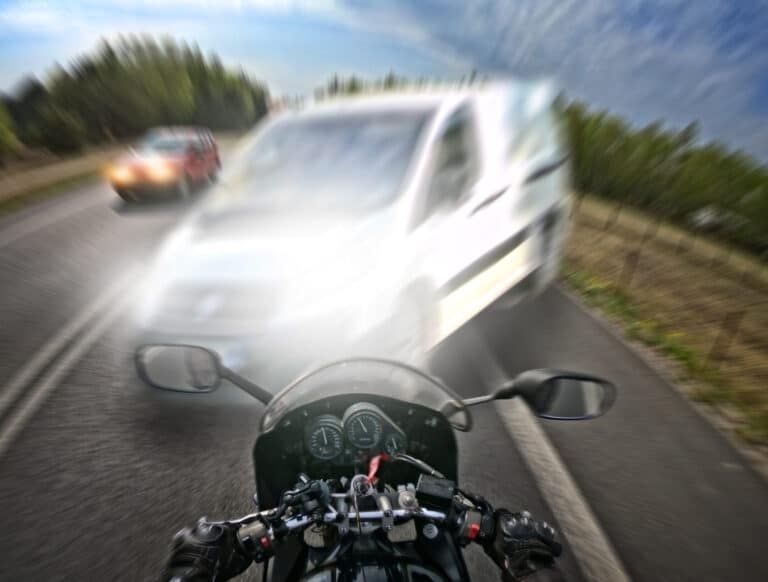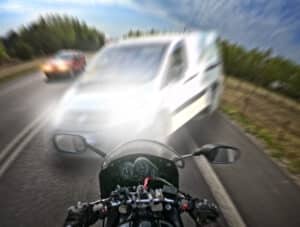 When you sustain injuries in a motorcycle accident, you may need to file a claim to recover compensation for your losses. Any compensation you receive can help cover the expenses from the accident. A Frankfort motorcycle accident lawyer can help you build a strong case against the at-fault party.
We charge no upfront fees for our legal services and only take payment if we secure monetary compensation on your behalf. Call us at 800-333-9999 at any time to speak to one of our dedicated Frankfort motorcycle accident lawyers and set up a free consultation.
We Represent Injured Accident Victims Across Many Categories. Some Personal Injury Cases We Handle Include:
Accidents With Trucks or Commercial Vehicles
Injuries & Wrongful Death Involving Driver Negligence (cell phone use, DUI)
Accidents With Uninsured Motorists
Whiplash Injury Accidents
Airbag Deployment Accidents
Takata Air Bag Recalls
Motorcycle Accident Injuries
Ridesharing: Lyft & Uber Accidents
Bicycle Accident Injuries
Hit and Run Accidents
Pedestrians Hit By a Vehicle
Head-On Collisions
Rear-End Collisions
Spinal Cord Injuries
Sometimes an auto accident injury is not evident until much later. Even if you haven't suffered a catastrophic injury you still may need medical treatment. You should seek medical care immediately, even if you don't think you are badly hurt. Some severe injuries may not be immediately apparent. This is the best way to physically and legally protect yourself and your loved ones.
"They're great to me. Used them twice and positive results both times. I wouldn't hesitate to contact them again if needed."
---
Getting the Legal Perspective on Motorcycle Accidents – Audio Interview
In this podcast episode of Ask The Hammer, Darryl Isaacs and three other attorneys from Isaacs & Isaacs Personal Injury Lawyers (all bikers) review how motorcycle accident lawsuits work in this podcast episode. Listen below.
---
Recoverable Damages
The court will consider both the monetary and non-monetary aspects of your injuries when awarding compensatory damages. You may be entitled to compensation for:
Lost income
Lost future earning capacity
Disfigurement costs
Loss of happiness and companionship
Present and future medical costs
Pain and suffering
We can help you file a wrongful death action if you lost a loved one in a motorcycle accident.
Our Accident Law Firm Will Get Started on Your Case Immediately By:
Listening to your story
Answering your questions
Advising you what to do next
Investigating the accident scene and all other evidence related to your claim
Reviewing medical records, police reports, and all documents
Determining which parties are liable for your injury
Meeting with insurance adjusters
Helping you file your claim
Demanding a just settlement for all of your medical treatment and damages
---
Causes of Motorcycle Accidents
Many causes of motorcycle accidents arise from the negligence of the liable party. Below are some examples of negligent causes responsible for motorcycle accidents.
Operating While Intoxicated
Indiana's Operating While Intoxicated law prohibits motorists from operating a vehicle when their BAC is .08% or more. If another road user involved in your accident was intoxicated, we can use this as proof of negligence.
Road Rage
Some motorists exhibit an aggressive attitude towards motorcyclists. They bully motorcyclists by forcing them out of their lane or suddenly moving into their lane and blocking their paths. These actions can cause serious accidents.
Traffic Violations
Traffic rules and guidelines exist to create order on the roads. When a motorist violates any of the rules, they create confusion. Often, the confusion ends up in an accident.
Speeding
Speeding makes it harder for drivers to control their vehicles properly in case of an emergency and can increase the potential of a rear-end collision.
Poor Road Construction and Maintenance
The local government has to provide good quality roads to citizens. That means repairing roads when they are damaged. If the local government fails in the execution of these duties, accidents may increase on those roads.
Our Team Will Determine the Cause of an Accident
If you hire our legal team, we will go through all the evidence relating to the case. We will visit the accident scene and recreate the events leading to the accident. We will also talk to witnesses and other parties who might have information on what caused the accident. Then, we will use this information to hold the liable party responsible for your injuries and losses.
---
Build Your Case With A Top Rated Accident Lawyer
If you need immediate assistance with a vehicle accident or personal injury, call our team now at 
800-333-9999
 to begin your free case review and schedule an initial consultation to get legal advice. Our law firm represents injured victims across many categories. Some popular cases our accident attorneys handle include:
Protect Your Motorcycle Accident Case
There are several things you can do to protect your case:
Report Your Accident
If you don't call 911 at the scene, you must report an accident within a reasonable period. Per Indiana law, it is mandatory to report all accidents that result in property damage over $1,000 or bodily injury.
Get Medical Care As Soon As Possible
Insurance companies may use your failure to visit a hospital for treatment to show that you didn't suffer injuries in the accident.
Watch What You Say to the Insurance Company
You may inadvertently compromise your case with insurance companies if you apologize or admit any liability. Once you admit liability, you cease to be the plaintiff in the case and could be a defendant.
Do Not Post About Your Accident
Avoid posting the details of the accident on social media sites. It's tempting to share videos of the crash scene with friends in this digital era but resist the temptation. What you post might contain information that helps the defendant's insurance company reduce or deny your claim.
---
Evidence to Support Your Case
The medical report and bills from your accident are important in proving you suffered injuries in the accident. So keep all your hospital visit records and receipts even after you have filed your claims. Video footage from CCTV cameras might help show the plaintiff was at fault during the accident. If you can access the footage, you can present it as evidence.
Keep records of all expenses you incur because of the injuries you sustained in the accident. For example, the cost of repairing your motorcycle and the wages that you lose because of time off from work. These, together with photographs showing your injuries while they were fresh, can boost your case.
Time Is Not On Your Side
The statute of limitations for motorcycle accident cases is two years. The court will dismiss your case and deny you damages if you file after this period. Note that the countdown begins on the date of the accident.
---
We Help Clients With No Upfront Costs or Fees
We want you to focus on recovering, taking care of an injured family member, or grieving the loss of your loved one. We don't want you to focus on how you will afford legal help. For this reason, we handle all cases on a contingency fee basis. This means you pay us nothing upfront. We do not accept retainers and we do not charge by the hour.
You only pay us if and when you recover compensation. We take our fees out of your settlement or court award. You face no financial risk when you work with our team.
Contact Isaacs & Isaacs Personal Injury Lawyers
Recovering compensation from insurance companies is not easy. The insurance company likely has a team of lawyers dedicated to undervaluing your case. You will want a legal team on your side, too. At Isaacs & Isaacs Personal Injury Lawyers, we have assisted past clients to recover over $1 billion in settlements. We can help you recover damages too if you sustained injuries in a motorcycle crash.
To learn more about working with our Frankfort lawyers, call 1-800-333-9999 for your no-cost motorcycle accident case review.