Begin Your Case With a Proven Rideshare Accident Law Firm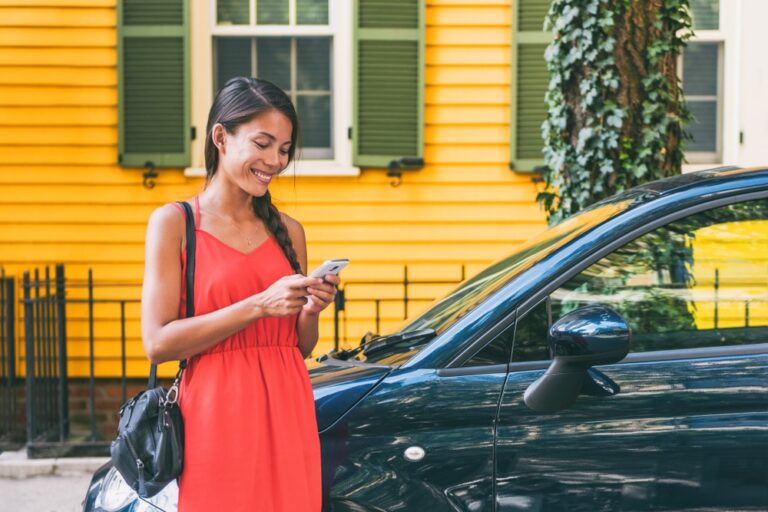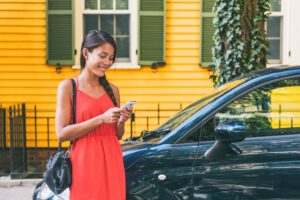 Like any other driver on the road, rideshare drivers get into accidents too. These can be confusing for drivers, passengers, and third-party victims. A Gary rideshare accident lawyer can provide legal assistance for your car accident case.
Rideshare companies like Uber and Lyft have become essential transportation services for millions of people, but these big companies can still be held accountable when they are responsible. If you were in an accident you didn't cause, it's your right to seek a financial settlement from the liable party. A personal injury lawyer from our firm can answer all of your questions.
We charge no upfront fees for our legal services and only take payment if we secure monetary compensation on your behalf. Call us at 800-333-9999 at any time to speak to one of our dedicated Gary rideshare accident lawyers and set up a free consultation.
We Represent Injured Accident Victims Across Many Categories. Some Personal Injury Cases We Handle Include:
Accidents With Trucks or Commercial Vehicles
Injuries & Wrongful Death Involving Driver Negligence (cell phone use, DUI)
Accidents With Uninsured Motorists
Whiplash Injury Accidents
Airbag Deployment Accidents
Takata Air Bag Recalls
Motorcycle Accident Injuries
Ridesharing: Lyft & Uber Accidents
Bicycle Accident Injuries
Hit and Run Accidents
Pedestrians Hit By a Vehicle
Head-On Collisions
Rear-End Collisions
Spinal Cord Injuries
"It was a pleasure to have the Isaacs & Isaacs team to help me after being hit by a truck as I was walking to the market. They went above and beyond to help with all I went through!"
---
Getting the Legal Perspective on Car Accidents – Audio Interview
Car accident lawyer Darryl Isaacs — The Hammer — sat down to address legal and safety considerations when injured from a car crash in a recent radio episode of "Ask The Hammer," the podcast exploring the legal matters that matter most. There are many elements at play when knowing what to do after a car accident. Listen to the episode directly below.
---
What Damages Can I Claim After a Rideshare Car Accident in Indiana?
Damages refer to the losses you experience because of your accident. These are typically broken up into two categories: economic and non-economic damages.
Economic damages are the financial losses you experience. These often include:
Medical bills
Cost to replace or repair your property
Lost wages
Loss of future earning capacity
Non-economic damages are more personal and difficult to calculate. These refer to your physical, mental, and emotional losses. They may include:
Emotional and physical anguish
Pain and suffering
Loss of consortium
Reduced quality of life
Physical impairment
Our team can help you determine what losses you may be eligible to claim.
Our Accident Law Firm Will Get Started on Your Case Immediately By:
Listening to your story
Answering your questions
Advising you what to do next
Investigating the accident scene and all other evidence related to your claim
Reviewing medical records, police reports, and all documents
Determining which parties are liable for your injury
Meeting with insurance adjusters
Helping you file your claim
Demanding a just settlement for all of your medical treatment and damages
---
How Can Isaacs & Isaacs Personal Injury Lawyers Help You?
As a victim of a rideshare accident, the last thing you should be bothered with is trying to negotiate with insurance companies for financial compensation. Instead, it would be best to focus on healing your body and replacing your damaged property. With that said, it may benefit you to enlist the services of a rideshare accident lawyer in Gary to handle the legal process.
The right lawyer has mastered the skills needed to get you fair compensation. Below is a list of tasks our firm will take on once we decide to work together. We will:
Revisit the accident scene to look for evidence that might have been missed
Gather all evidence to build a compensation claim case like medical records, police records, crash reports, eyewitness statements, etc.
Approach the insurance company and present your claims case
Represent you in court if your attorney decides to litigate
Advise you on the best path to take as your case progresses
Negotiate with the insurance company and defense lawyers
Consult professionals such as accident reconstructionists to help determine an appropriate settlement or testify to the cause of your accident
Build Your Case With A Top Rated Accident Lawyer
If you need immediate assistance with a vehicle accident or personal injury, call our team now at 
800-333-9999
 to begin your free case review and schedule an initial consultation to get legal advice. Our law firm represents injured victims across many categories. Some popular cases our accident attorneys handle include:
What the Driver Was Doing at the Time of the Accident Matters
Getting a lawyer after a rideshare accident may be in your best interest because these cases are governed by a unique set of rules. Each rideshare app is different, so navigating Uber versus Lyft versus your personal insurance may be complicated. For example, the insurance premiums differ depending on what the rideshare driver was doing at the time of the accident.
Here are a few examples:
If the rideshare driver accepted a ride and was carrying a passenger at the time of the accident, the insurance coverage typically covers $1 million in total damages per accident.
If the rideshare driver was logged into the app and accepted a ride request but did not have a passenger at the time of the accident, the insurance coverage typically covers $1 million in physical injuries and property damages for the victim.
If the rideshare driver wasn't logged into the app at the time of the accident, the company wouldn't be liable. The driver's personal insurance company would likely be responsible.
If the rideshare driver was logged into the app but had not yet accepted a ride, the insurance coverage would include a $25,000 maximum for property damage, a per-accident limit of $100,000, and a physical injury limit of $50,000.
If you were a rideshare driver in the accident, you may have additional coverage options from your company.
---
What Is the Statute of Limitations to File a Claim After a Car Accident in Gary?
The Statute of Limitations is the time limit you have to file your case after an accident. Once this timeframe has passed, you will face significant challenges in resolving your case. In Gary, the statute of limitations for personal injury cases is two years from the day of the accident per IC §34-11-2-4.
Additionally, insurance companies have policies that state the time limit you have to notify them of the accident. Failure to do so can result in the company using this against you in court. As your lawyers, we ensure all necessary paperwork is filed on time.
How Much Does it Cost to Hire a Personal Injury Lawyer?
Our firm works on a contingency fee basis for personal injury clients. This means we won't charge you any upfront costs or fees. Once your case is won and settled, we receive a payment from the settlement, and the rest is yours.
While all rideshare accidents are different, most victims are left to deal with immense physical and financial problems. You deserve to have a rideshare accident attorney in Gary fighting for your right to compensation.
---
Most Common Causes of Rideshare Accidents
The majority of rideshare accidents happen as a result of someone's negligence. Considering it's the duty of every motorist to follow road safety protocols, you deserve financial compensation if another road user's actions result in an accident.
The causes of rideshare accidents include but are not limited to:
Distracted driving, e.g. texting, eating, navigating
Driving while under the influence of drugs or alcohol
Speeding
Driving while exhausted
Reckless driving, e.g. running through red lights or tailgating
Faulty vehicle parts
Poorly built roads
Driving through bad weather conditions
---
Partner Up with a Gary Rideshare Accident Attorney Today
At Isaacs & Isaacs Personal Injury Lawyers, we're here to relieve you or your loved one of the burden that comes with seeking compensation after a rideshare accident. Our law firm will take on any legal task necessary as you step back and focus on dealing with your physical and emotional injuries.
Being involved in an accident can be overwhelming. Let us help you fight for the compensation that can positively impact your life. If you or someone you love was a victim of a rideshare accident, contact our offices today and schedule a free case evaluation.
To learn more about working with our Gary lawyers, call 1-800-333-9999 for your no-cost rideshare accident case review.