Begin Your Case With a Proven Car Accident Law Firm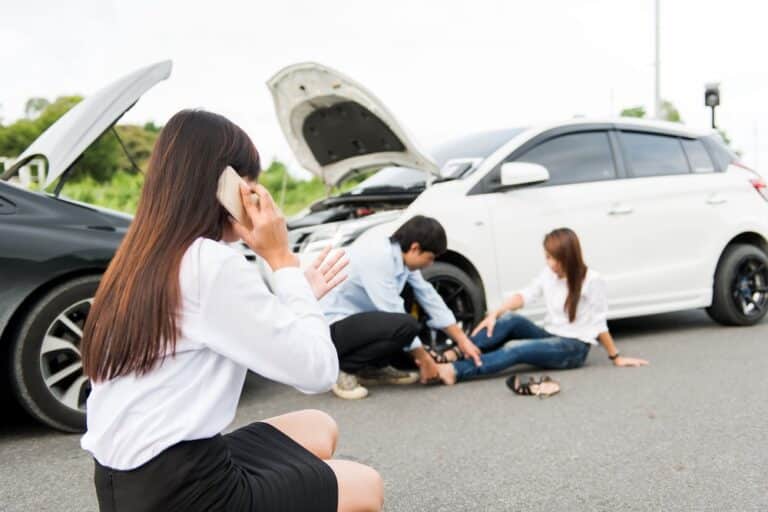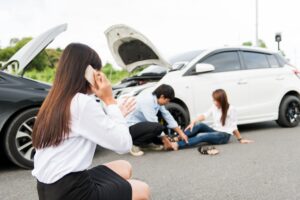 In Ohio, you could face many dangers on the roads. From Ohio's many interstate highway systems carrying large trucks and freight traffic to busy metro areas from Cleveland to Columbus, drivers see serious accident consequences every day. If you're suffering from painful injuries after a crash, our Ohio car accident lawyer can help.
Our car accident attorneys will work to seek the compensation you deserve for your physical healing and other losses. You can get a free consultation to learn more about your next steps and how our firm can help. Isaacs & Isaacs Personal Injury Lawyers has won millions for car accident victims. We will go after the results you need.
We charge no upfront fees for our legal services and only take payment if we secure monetary compensation on your behalf. Call us at 800-333-9999 at any time to speak to one of our dedicated Ohio car accident lawyers and set up a free consultation.
We Represent Injured Accident Victims Across Many Categories. Some Personal Injury Cases We Handle Include:
Accidents With Trucks or Commercial Vehicles
Injuries & Wrongful Death Involving Driver Negligence (cell phone use, DUI)
Accidents With Uninsured Motorists
Whiplash Injury Accidents
Airbag Deployment Accidents
Takata Air Bag Recalls
Motorcycle Accident Injuries
Ridesharing: Lyft & Uber Accidents
Bicycle Accident Injuries
Hit and Run Accidents
Pedestrians Hit By a Vehicle
Head-On Collisions
Rear-End Collisions
Spinal Cord Injuries
Sometimes an auto accident injury is not evident until much later. Even if you haven't suffered a catastrophic injury you still may need medical treatment. You should seek medical care immediately, even if you don't think you are badly hurt. Some severe injuries may not be immediately apparent. This is the best way to physically and legally protect yourself and your loved ones.
"It was a pleasure to have the Isaacs & Isaacs team to help me after being hit by a truck as I was walking to the market. They went above and beyond to help with all I went through!"
---
Getting the Legal Perspective on Car Accidents – Audio Interview
Car accident lawyer Darryl Isaacs — The Hammer — sat down to address legal and safety considerations when injured from a car crash in a recent radio episode of "Ask The Hammer," the podcast exploring the legal matters that matter most. There are many elements at play when knowing what to do after a car accident. Listen to the episode directly below.
---
The Responsible Driver Could Be Liable for Your Damages
You shouldn't have to deal with the costs of a car accident on your own. If another driver was responsible for your crash, you could seek compensation through their insurance policy. We may even be able to bring a civil lawsuit if it presents the best route for recovering the money you deserve.
Our team will first listen to your story, learn about how the accident and injuries affected your life, and then tell you what forms of compensation you could seek. You could recover damages for:
The Costs of Your Physical Recovery
Your medical bills could range into the thousands or even the tens of thousands of dollars. In certain catastrophic injury cases, you may even expect to pay for medical care for the rest of your life. Flying debris accidents, in particular, tend to cause extensive injuries.
Events like Distracted Driving Awareness Month draw attention to the life-changing consequences of a split-second lack of concentration.
We will help you seek damages for:
Medications
Visits to a specialist or chiropractor
Surgeries
Hospitalizations
Medical devices
Physical therapy
Rehabilitation
Other Damages Related to Your Injury
Often, the costs and losses of a car accident go well beyond the physical level. You could be facing challenges with your career and your everyday life. We can help you recover damages for:
Pain and suffering
Mental health challenges
Loss of enjoyment of life
Lost wages
Reduced earning capacity
Property damage
Wrongful death damages, if you lost a loved one to their injuries
Our Accident Law Firm Will Get Started on Your Case Immediately By:
Listening to your story
Answering your questions
Advising you what to do next
Investigating the accident scene and all other evidence related to your claim
Reviewing medical records, police reports, and all documents
Determining which parties are liable for your injury
Meeting with insurance adjusters
Helping you file your claim
Demanding a just settlement for all of your medical treatment and damages
---
What Isaacs & Isaacs Personal Injury Lawyers Can Do for Your Car Accident Case
Our car accident lawyers are ready to fight for the compensation you deserve. You shouldn't have to worry about handling negotiations or proving the seriousness of your injuries. Our team will handle all these things for you:
Gathering evidence to prove liability and your injuries
Handling the out-of-court settlement process
Filing a lawsuit for you
Litigating at trial
Advising you through every step of the process
Working for You with No Upfront Fees Required
We want you to feel unburdened by the costs of paying for a lawyer. At Isaacs & Isaacs Personal Injury Lawyers, we take cases based on contingency fees. This means that you don't have to finance your car accident case out of your savings. Our lawyers require no upfront fees, hourly rates, or other out-of-pocket payments in order to get started.
We receive a portion of your final settlement or award only if we win your case. We are happy to explain more about how our contingency fees work during your free case review.
---
Frequently Asked Questions from our Ohio Car Accident Victims
You likely have many questions after a car accident in Ohio. Our team will help you get the answers you need.
How Much Could I Receive in a Settlement?
Car accident cases in Ohio will vary based on many factors, and these factors will help determine your ultimate settlement or award. For instance, the severity of your injuries and the costs of your medical care are typically significant factors.
However, there is no predetermined amount that you could receive in a settlement or award. Our car accident lawyers will first investigate the unique circumstances you're facing. Then, we can explain why you may be able to receive a certain goal settlement figure.
Who Is Responsible for Paying Me?
This is a significant question in any car accident case, especially for those involved in Lyft and Uber rideshare or truck accidents. In these situations, the party responsible for paying you may be different from the party who actually hit your vehicle. This is because company insurance policies may apply in these scenarios.
Again, we will be able to tell you more about who is liable for your crash after we investigate the details of your accident. One or more parties may be responsible. We are prepared to hold all liable parties to account.
How Long does a Car Accident Case Take to Settle?
This timeline varies from case to case. It may take weeks or several months to reach a satisfactory settlement. While you may receive an initial offer much earlier, we may not advise that you accept them. These first offers could be unfairly low ones. We can take the time to negotiate the settlement you truly need to recover from the crash.
Of course, we will keep you updated throughout your case. It is always your decision when to accept an offer.
Build Your Case With A Top Rated Accident Lawyer
If you need immediate assistance with a vehicle accident or personal injury, call our team now at 
800-333-9999
 to begin your free case review and schedule an initial consultation to get legal advice. Our law firm represents injured victims across many categories. Some popular cases our accident attorneys handle include:
---
Take These Steps After a Car Accident in Ohio
Car accident statistics continue to show speeding, driving under the influence and distracted driving as the leading causes of car accidents. Immediately following a crash, make sure you file a report with the local police. This document can outline the cause of the crash and the at-fault party. Then, take these steps to ensure a strong foundation for your case:
Get All the Medical Care You Need
Getting medical attention is crucial for your health and for your potential injury case. By documenting your physical condition after the crash, you will:
Link your injuries to the accident
Show the extent of your injuries
Get statements from your doctor regarding your working ability and prognosis
An insurance adjuster may try to claim that your injuries weren't serious or weren't caused by the crash – but with this documentation in hand, you can demonstrate that the liable driver's actions harmed you.
If a child was involved in the crash, seek medical care, even if they show no immediate signs of injury. Some injuries, like whiplash, can take a few days to manifest.
Since road injuries are one of the leading causes of preventable injuries and deaths in children, parents are advised to take extra precautions. Events like National Child Passenger Safety Awareness Week help drivers learn how to keep their families safe while on the road.
Act Promptly to Begin Your Injury Case
There is limited time to file a lawsuit in Ohio, per Ohio Revised Code Section 2305.10. This limit is known as the statute of limitations. You generally have two years to file, both for personal injury cases and wrongful death cases. However, certain circumstances of your case could shorten or lengthen this deadline.
Get a Free Case Review
You can get a free case review from our team anytime, 24/7. We know that you may need to get legal help around the clock, and we are prepared to help.
During your free call, you can learn more about your next steps. We can also tell you more about:
What damages you could seek
How the legal process will work
Our experience with car accident cases like yours
What is meant by contingency fees
---
Call Isaacs & Isaacs Personal Injury Lawyers Today for a Free Case Review
Call our team today to learn more about getting started with your car accident case. We are ready to get to work for you.
Get your free case review by calling Isaacs & Isaacs Personal Injury Lawyers. We can also help clients with their car accident cases in Spanish.
To learn more about working with our Ohio lawyers, call 1-800-333-9999 for your no-cost car accident case review.