Begin Your Case With a Proven Bicycle Accident Law Firm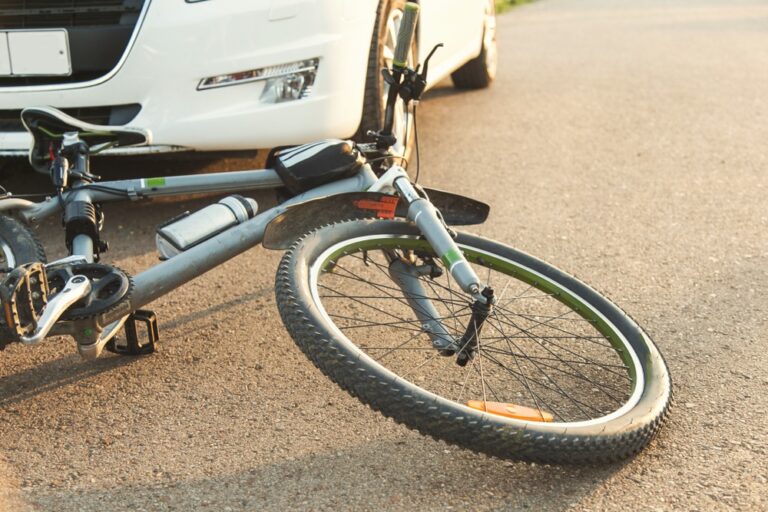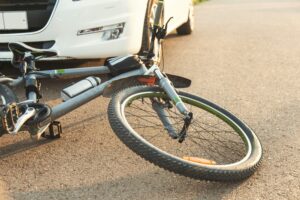 If you are unfortunately involved in a bicycle accident, a Muncie bicycle accident lawyer with Isaacs & Isaacs Personal Injury Lawyers can get started on your case immediately. We can help you hold negligent parties accountable and seek much-needed compensation for you and your family.
Bicycles don't have the same protections that cars and trucks do during an accident. They don't have a metal frame surrounding the passengers. They don't have airbags. They don't have automated braking or hazard-recognition technology. So, if you're in a bicycle accident, you can sustain minor and serious injuries, even if you don't recognize the symptoms right away.
We charge no upfront fees for our legal services and only take payment if we secure monetary compensation on your behalf. Call us at 800-333-9999 at any time to speak to one of our dedicated Muncie bicycle accident lawyers and set up a free consultation.
We Represent Injured Accident Victims Across Many Categories. Some Personal Injury Cases We Handle Include:
Accidents With Trucks or Commercial Vehicles
Injuries & Wrongful Death Involving Driver Negligence (cell phone use, DUI)
Accidents With Uninsured Motorists
Whiplash Injury Accidents
Airbag Deployment Accidents
Takata Air Bag Recalls
Motorcycle Accident Injuries
Ridesharing: Lyft & Uber Accidents
Bicycle Accident Injuries
Hit and Run Accidents
Pedestrians Hit By a Vehicle
Head-On Collisions
Rear-End Collisions
Spinal Cord Injuries
Sometimes a bicycle accident injury is not evident until much later. Even if you haven't suffered a catastrophic injury you still may need medical treatment. You should seek medical care immediately, even if you don't think you are badly hurt. Some severe injuries may not be immediately apparent. This is the best way to physically and legally protect yourself and your loved ones.
"Our daughters were involved in a serious car crash when a man ran a red light! Isaacs & Isaacs knew exactly what to say and exactly what to do for us! They are not only highly professional but also very sincere in wanting to help get our girls every dollar deserved! We will always be grateful to the team of The Hammer for being so wonderful during our time of need! Thank you from our family to your law firm."
---
Getting the Legal Perspective on Car Accidents – Audio Interview
Car accident lawyer Darryl Isaacs — The Hammer — sat down to address legal and safety considerations when injured from a car crash in a recent radio episode of "Ask The Hammer," the podcast exploring the legal matters that matter most. There are many elements at play when knowing what to do after a car accident. Listen to the episode directly below.
---
Do I Need a Bicycle Accident Lawyer?
While you can file insurance claims and negotiate for a settlement on your own, a lawyer can improve your chances of getting a much better settlement. That's because insurance companies don't want to pay victims what they really deserve. Our bicycle accident lawyers serving Muncie, Indiana, won't let these tactics get in the way of securing the best possible compensation for you and your family.
The whole process of filing claims, building your case, and negotiating with insurance companies can be very stressful and complex. You can focus on recovery while we focus on fighting for you. Here are just some of the tasks we'll take on for you and your family after your bicycle accident:
Collect evidence, including police reports, medical records, insurance claims, witness testimony, footage of the accident, and more
Determine negligence and how it caused your accident
Calculate your damages
File claims with the at-fault party's insurance company
Handle all communications with the other party and their representatives
Negotiate for a worthwhile settlement
File a personal injury lawsuit to recover more compensation
Advise you on your legal options at every step
Our Accident Law Firm Will Get Started on Your Case Immediately By:
Listening to your story
Answering your questions
Advising you what to do next
Investigating the accident scene and all other evidence related to your claim
Reviewing medical records, police reports, and all documents
Determining which parties are liable for your injury
Meeting with insurance adjusters
Helping you file your claim
Demanding a just settlement for all of your medical treatment and damages
---
Frequently Asked Questions About Indiana Bicycle Accidents
We can answer all your questions during your free case review with our bicycle accident attorneys.
What Should I Do After Being in a Bicycle Accident?
If you've been in a bike accident, follow these steps:
Call the police and file a police report to document the accident.
Seek medical attention whether or not you feel like you've been badly injured.
Take photos of the scene, your bike, the other vehicle, and more.
Collect contact information from witnesses.
Contact a bicycle accident attorney.
Should I Speak to the Other Party's Insurance Company?
It's best to let your Muncie bicycle accident lawyer handle all communications with the other party's insurance companies and any other representatives who reach out. Not only does this allow you to focus on your recovery, but it also shields you from these representatives using your words against you to minimize your claims. Remember, the insurance company isn't always there to help.
What If I've Been Injured by a Hit-and-Run Driver?
Being injured in a hit-and-run accident can be very confusing and stressful. There's no other party to get insurance information from, so you may not think that there's any way to recover compensation for your injuries and property damage.
You can actually file a claim with your own auto insurance if you have uninsured/underinsured motorist coverage. This policy add-on provides you additional coverage in such situations.
Your bicycle accident attorney can walk you through this process and help you determine other potential sources of compensation, too.
Build Your Case With A Top Rated Accident Lawyer
If you need immediate assistance with a vehicle accident or personal injury, call our team now at 
800-333-9999
 to begin your free case review and schedule an initial consultation to get legal advice. Our law firm represents injured victims across many categories. Some popular cases our accident attorneys handle include:
Seek Compensation for Your Muncie Bicycle Accident
No two bicycle accidents are the same, which means the compensation for these cases can vary widely. We can review the facts of your case to give you a better estimate of how much your particular bicycle accident case is worth. Our Muncie bicycle accident lawyer will calculate both economic and non-economic damages to come up with the most accurate figure.
Here are some of the types of damages you can get compensation for after a bicycle accident:
Medical bills
Future medical treatment
Lost wages and benefits during your recovery
Lost earning potential and professional advancement for short- and long-term disability
Wrongful death benefits, like lost spousal support and funeral costs
Pain and suffering
Emotional trauma
Loss of enjoyment of life
Scarring and disfigurement
Paralysis and disability
---
Who Is Responsible for My Muncie Bicycle Accident?
We will review evidence like your testimony, witness accounts, the police report, any footage of the accident, and more to determine who is at fault for your accident. Some potential parties we may hold accountable for their negligence include:
A driver or motorist on the road
A government agency responsible for road maintenance
A mechanic responsible for proper vehicle or bike maintenance
A parts manufacturer
The parties we hold accountable can depend on the cause of the bicycle accident. Here are some causes of bicycle accidents:
Dooring, which is when someone opens their car door as a bicyclist rides up alongside the vehicle
Aggressive driving, like not giving a bike space to ride or running the bike off the road
Distracted driving, like texting while driving
Not checking blind spots for bikes when turning or changing lanes
Not providing the required passing distance when overtaking a bike
Driving under the influence of drugs or alcohol
Failure to obey traffic laws, including stop signs, traffic lights, etc.
In Indiana, bicyclists are not barred from recovering compensation for a bike accident as long as they are found to be less than 51% responsible for the accident. According to IC §34-51-2-5, if your actions contributed to the cause of your accident and your subsequent injuries, you can still seek compensation. However, the amount of compensation you receive may be deducted in accordance with your percentage of fault.
---
You May Be Running Out of Time to File Your Bike Accident Lawsuit
In Indiana, you only have two years from the date of your accident to file a personal injury lawsuit. Since bicycle accidents are a type of personal injury, your accident would fall under this statute, IC § 34-11-2-4.
You can file an insurance claim at any time, but that's just the first step. We may need to file a lawsuit to recover a better settlement should the insurance company not offer you a worthwhile settlement or deny your claim altogether.
The sooner you reach out to a Muncie bicycle accident lawyer, the better your chances of being able to file a lawsuit before time runs out.
---
Isaacs & Isaacs Personal Injury Lawyers Can Fight for You
The team at Isaacs & Isaacs Personal Injury Lawyers has over 400 years of combined legal experience. We understand Indiana bicycle laws and the personal injury claims process, and we've used our knowledge to successfully recover more than $1 billion in settlements for victims.
We help clients on a contingency fee basis, meaning we don't charge you any upfront costs to get our legal counsel. In fact, we don't get paid unless you do. Contact our office today for your free case review.
To learn more about working with our Muncie lawyers, call 1-800-333-9999 for your no-cost bicycle accident case review.