Begin Your Case With a Proven Wrongful Death Law Firm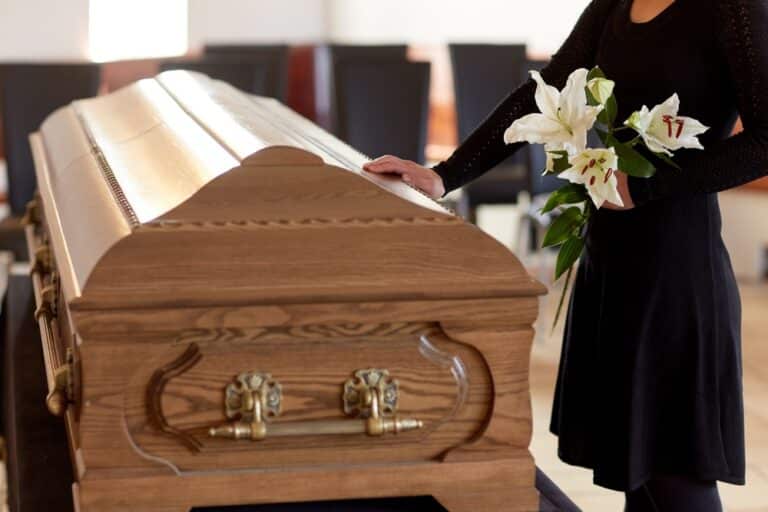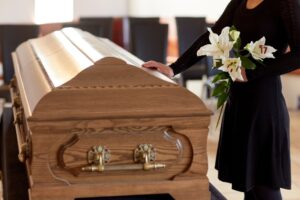 Death is a part of life, and grieving is always difficult, but if you lost someone in your life due to preventable circumstances, your loss could be particularly devastating.
Depending on the circumstances of your loss, you could be eligible to file a wrongful death claim and could qualify for compensation. An Anderson wrongful death lawyer from Isaacs & Isaacs Personal Injury Lawyers can help you determine if you have a case.
We charge no upfront fees for our legal services and only take payment if we secure monetary compensation on your behalf. Call us at 800-333-9999 at any time to speak to one of our dedicated Anderson wrongful death lawyers and set up a free consultation.
We Represent Injured Accident Victims Across Many Categories. Some Personal Injury Cases We Handle Include:
Accidents With Trucks or Commercial Vehicles
Injuries & Wrongful Death Involving Driver Negligence (cell phone use, DUI)
Accidents With Uninsured Motorists
Whiplash Injury Accidents
Airbag Deployment Accidents
Takata Air Bag Recalls
Motorcycle Accident Injuries
Ridesharing: Lyft & Uber Accidents
Bicycle Accident Injuries
Hit and Run Accidents
Pedestrians Hit By a Vehicle
Head-On Collisions
Rear-End Collisions
Spinal Cord Injuries
"They're great to me. Used them twice and positive results both times. I wouldn't hesitate to contact them again if needed."
---
Getting the Legal Perspective on Car Accidents – Audio Interview
Car accident lawyer Darryl Isaacs — The Hammer — sat down to address legal and safety considerations when injured from a car crash in a recent radio episode of "Ask The Hammer," the podcast exploring the legal matters that matter most. There are many elements at play when knowing what to do after a car accident. Listen to the episode directly below.
---
Benefits for Family Members in Wrongful Death Cases
Benefits in wrongful death claims are awarded to compensate for the loss and suffering experienced. The life of your loved one is tragically lost, and the pain can linger for years to come.
Nothing can make up for the anguish you and your family are faced with after a wrongful death, but compensation can help make life easier and allow you to focus on your recovery without financial stress. Additionally, you could find a sense of justice by holding those responsible accountable.
Possible Benefit Amounts
The amount of compensation you could recover following a wrongful death varies. While each and every wrongful death is tragic, there are several variables that could affect compensatory amounts, including:
The number of claimants in a wrongful death claim can affect compensation. A parent leaving behind dependents, for example, could result in a higher payout than an elderly individual who was on their own with limited family members.
How a jury perceives the lost individual and the suffering of affected family members
The circumstances surrounding the loss of your loved one and the extent to which a third party played a role
If there is an insurance policy in place for responsible parties that could help pay compensation to loved ones of the wrongfully deceased.
Much more
Because every case is different, speaking with an Anderson wrongful death lawyer from our injury firm can give you a better sense of compensatory amounts potentially available to you.
Our Accident Law Firm Will Get Started on Your Case Immediately By:
Listening to your story
Answering your questions
Advising you what to do next
Investigating the accident scene and all other evidence related to your claim
Reviewing medical records, police reports, and all documents
Determining which parties are liable for your injury
Meeting with insurance adjusters
Helping you file your claim
Demanding a just settlement for all of your medical treatment and damages
---
Will My Indiana Wrongful Death Claim Be Successful?
One important factor that can strengthen your case is your ability to prove third-party liability. Knowing that another party contributed to the death of your loved one and being able to prove it in court are two different things.
Presenting your case in a legally sound, organized fashion could improve your chances of winning your case. While organizing your case, hiring a legal team to help you put your best foot forward could be beneficial.
Hiring a Lawyer From Our Firm Could Help
The thought of undergoing a legal battle and filing a claim could be stressful during an already difficult chapter in your life. Remember that you do not have to go through this process alone; you can hire a lawyer from our firm to stay by your side from start to finish. There are many ways in which our lawyers can help, including:
Help you file your paperwork, saving you time and stress
Organize the facts and details of your case in a presentable manner
Help ensure you meet all of your legal deadlines
Can offer support for you and your loved ones as you recover from your loss
Able to answer questions that will inevitably come up during your claim
Help you plan for your future by managing expectations for compensation
No Fees Unless You Win Your Case in Madison County
It is no secret that legal fees can get expensive. In fact, most law firms charge by the hour, so if your case becomes complicated, you could owe even more. At Isaacs & Isaacs Personal Injury Lawyers, we are dedicated to our clients and do not charge fees unless you win or settle your case.
Even if you end up accumulating legal fees, your compensation could far exceed these expenses, meaning it is still in your financial interest to file a claim.
Build Your Case With A Top Rated Accident Lawyer
If you need immediate assistance with a vehicle accident or personal injury, call our team now at 
800-333-9999
 to begin your free case review and schedule an initial consultation to get legal advice. Our law firm represents injured victims across many categories. Some popular cases our accident attorneys handle include:
---
Wrongful Death Cases We Take On
Any unusual or preventable death could be grounds for a wrongful death claim. Some common examples of wrongful death claims could include one or more of the following:
Slip and Fall Accidents: Anyone can be the victim of a slip and fall accident, although certain demographics, like the elderly, could be more at risk for a fatal accident. The failure of a third party to maintain safe premises could have been the culprit in these types of cases.
Motor Vehicle Accidents: If your loved one was involved in an accident on the road, you could have grounds to file a wrongful death claim.
Negligence: Any case involving negligence could be successful in court. Negligence refers to any failure to act in a reasonable manner. This can involve medical professionals, caregivers, property managers, strangers, and even inappropriate actions or inactions from those familiar to you.
Medical Malpractice: Everyone deserves to feel safe in the presence of trained medical professionals, but mistakes can still occur. If your loved one was lost due to a medical error, your claim could be successful.
Recreational Accidents: There are many recreational activities, like boating, flying, skiing, hiking, and more that are safe and enjoyable. Unfortunately, sometimes, other persons can create unnecessarily hazardous environments that have tragic results for others.
Violence: If someone in your life was lost due to senseless violence, you could have legal options.
At Isaacs & Isaacs Personal Injury Lawyers, we can take on a wide array of cases. Our experienced team also has a history of winning and recovering compensation for our clients.
Past Success With Wrongful Death Claims Like Yours
At Isaacs & Isaacs Personal Injury Lawyers, we have proudly recovered $1 billion in settlements for our clients. Take a look at our past record settlement amounts to find out more about how our team may be able to help.
---
Connect With Our Lawyers Now for Legal Help in Anderson
If you are searching for a wrongful death lawyer in Anderson, we are available to discuss your case today. Contact our team at Isaacs & Isaacs Personal Injury Lawyers for your free consultation before it is too late. We want to help your family move forward more comfortably from this preventable event.
To learn more about working with our Anderson lawyers, call 1-800-333-9999 for your no-cost wrongful death case review.