Begin Your Case With a Proven Motorcycle Accident Law Firm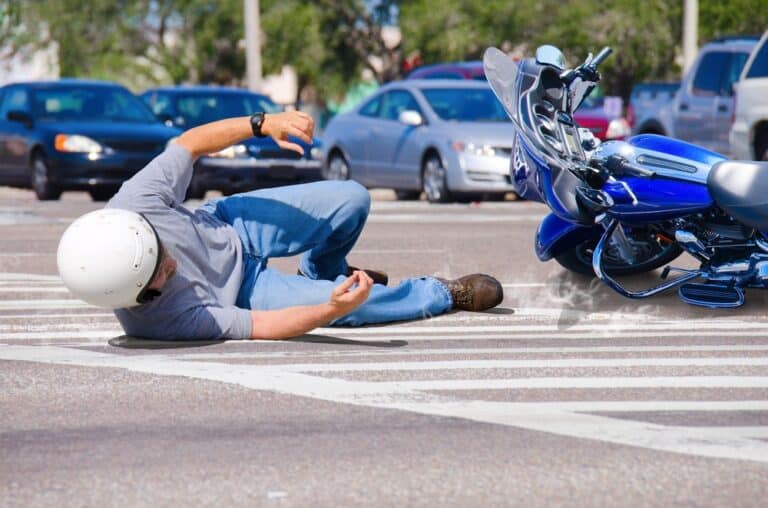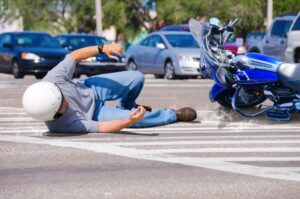 A motorcycle accident can be a physically and financially draining experience, regardless of the accident's severity. You may choose to seek compensation for these incidents either by representing yourself or retaining a Cleveland motorcycle accident lawyer.
Getting compensation for damages is something many victims attempt. Unfortunately, handling accident claims alone is hardly a good option, as insurance companies frequently decline motorcycle accident claims for various reasons.
We charge no upfront fees for our legal services and only take payment if we secure monetary compensation on your behalf. Call us at 800-333-9999 at any time to speak to one of our dedicated Cleveland motorcycle accident lawyers and set up a free consultation.
We Represent Injured Accident Victims Across Many Categories. Some Personal Injury Cases We Handle Include:
Accidents With Trucks or Commercial Vehicles
Injuries & Wrongful Death Involving Driver Negligence (cell phone use, DUI)
Accidents With Uninsured Motorists
Whiplash Injury Accidents
Airbag Deployment Accidents
Takata Air Bag Recalls
Motorcycle Accident Injuries
Ridesharing: Lyft & Uber Accidents
Bicycle Accident Injuries
Hit and Run Accidents
Pedestrians Hit By a Vehicle
Head-On Collisions
Rear-End Collisions
Spinal Cord Injuries
Sometimes an auto accident injury is not evident until much later. Even if you haven't suffered a catastrophic injury you still may need medical treatment. You should seek medical care immediately, even if you don't think you are badly hurt. Some severe injuries may not be immediately apparent. This is the best way to physically and legally protect yourself and your loved ones.
"It was a pleasure to have the Isaacs & Isaacs team to help me after being hit by a truck as I was walking to the market. They went above and beyond to help with all I went through!"
---
Getting the Legal Perspective on Motorcycle Accidents – Audio Interview
In this podcast episode of Ask The Hammer, Darryl Isaacs and three other attorneys from Isaacs & Isaacs Personal Injury Lawyers (all bikers) review how motorcycle accident lawsuits work in this podcast episode. Listen below.
---
Fault Depends on How the Motorcycle Accident Occurred
The vehicle driver could be to blame for your motorcycle accident. However, the person at blame isn't always apparent right away. It might be challenging to determine fault. A thorough investigation might take weeks, months, or even years. Both parties are sometimes to blame. A tort law, known as the "comparative negligence framework," comes into play in this instance.
When both parties share fault, the comparative negligence framework governs compensation allocation. If you are 10% at blame for an accident, you are entitled to 90% of the compensation. However, if a party's share of the guilt exceeds 50%, they will not obtain a settlement. Your lawyer can help you understand your situation and plan your next moves.
Our Accident Law Firm Will Get Started on Your Case Immediately By:
Listening to your story
Answering your questions
Advising you what to do next
Investigating the accident scene and all other evidence related to your claim
Reviewing medical records, police reports, and all documents
Determining which parties are liable for your injury
Meeting with insurance adjusters
Helping you file your claim
Demanding a just settlement for all of your medical treatment and damages
---
What Will the Isaacs & Isaacs Personal Injury Lawyers Team Do for Me?
Our attorneys are eager to help improve your life. Obtaining compensation for a motorcycle accident is critical for your long-term situation. It could take months, if not years, for you to recover from an accident. The medical costs during this time could also be high. Not being able to work and provide for your family is already a misfortune in itself.
If you pursue a claim for settlement without the help of a lawyer, it can get quite tricky. Insurance companies make money by paying as little as possible to policyholders. They may blame the motorcycle rider for the accident and refuse to compensate the victim. It is advisable not to accept an insurance company's initial offer. In doing so, you could fall victim to their tactics. So, speak to your attorney about the proposed settlement.
Our Entire Firm Is Prepared for Your Cleveland Motorcycle Accident Case
Our in-house litigation team will also guide you every step of the way should we agree that filing a lawsuit in court against the at-fault driver is the best course of action. We also have a mock courthouse at our Cherokee Rd. location to prepare for the court proceeding.
Whether you're dealing with the at-fault driver in court or your insurance company, hiring our lawyer can benefit your case. Let our team use our resources and knowledge to help you.
What does It Cost to Hire a Motorcycle Accident Lawyer?
When our team wins your case, you pay your attorney using part of those funds. All costs involved with your lawsuit, including court fees, will be covered by your settlement. The amount paid by the at-fault party determines the total price you will pay your attorney. If you lose your case, you don't have to pay us anything.
Not every firm operates on this kind of payment structure. Others might ask you to pay everything up front or have you pay fees by the hour. You will not have to do this with your Cleveland-based motorcycle accident lawyer from our firm, though.
What Should I Do in the Meantime While My Law Firm Looks Over My Case?
You can guide your lawyer through the events of your case and give them as much evidence as possible to support you. This might look like this:
Providing all your medical receipts and documents
Writing down everything you can remember about the accident
Taking photos of your injuries and the damage to your motorcycle
Sending your lawyer the information you received from eyewitnesses at the scene
You should also avoid providing too much detail to the insurance company when they call. Don't post on social media either. You don't want the insurance adjuster to take your words out of context.
Build Your Case With A Top Rated Accident Lawyer
If you need immediate assistance with a vehicle accident or personal injury, call our team now at 
800-333-9999
 to begin your free case review and schedule an initial consultation to get legal advice. Our law firm represents injured victims across many categories. Some popular cases our accident attorneys handle include:
---
Your Damages Depend on the Losses the Motorcycle Accident Caused You
You are eligible to receive compensation if you can show that your injuries were caused by another motorist's negligence or reckless activity. It might be challenging to understand your rights in the event of a motorcycle accident.
Personal injury victims can seek a settlement from your insurance company or the at-fault party's insurance company. Most cases result in an insurance settlement or judgment won in court. Here are some common accident-related losses you might have suffered:
Medical and therapy costs (short and long-term)
Injuries (particularly those that result in permanent damage such as brain trauma or disability)
Lost income both during treatment and in the future
Motorcycle repair costs
Pain and suffering
However, these are only a few losses that could entitle you to compensation. Your lawyer can explain what losses make an accident victim eligible for damages and what your specific case could be worth.
---
Our Firm Serves Cleveland Families Affected by Motorcycle Accidents
Our attorneys have combined legal experience of nearly 400 years. We have helped countless customers receive compensation throughout Kentucky, Indiana, and Ohio. Our staff has helped clients collect over $1 billion in settlements. We also make an effort to be as helpful as possible by providing Spanish-speaking attorneys and paralegals to assist clients who feel more comfortable communicating in Spanish.
You and your loved ones have undoubtedly suffered. Instead of dealing with complex legal matters, you should get to heal and reconnect with your loved ones. It is stressful enough to be buried in medical bills, unable to work, and responsible for your family.
No matter what it takes, our objective has always been to protect the rights of accident victims. In Cleveland, motorcycle accident victims can seek help from our lawyers to deal with insurance companies, courts, and big corporations.
---
Contact Isaacs & Isaacs Personal Injury Lawyers So We Can Get Started
We will not charge any fees unless your claim is won or resolved. We will gladly answer your questions and assist you in deciding what to do next. Call Isaacs & Isaacs Personal Injury Lawyers to talk about your next steps.
It's our job to battle the insurance companies on your behalf. We want you to receive the best compensation possible for your motorcycle accident claim. We will also represent you in court if required. Let us help you deal with the legal hassle of acquiring your compensation while you get better.
To learn more about working with our Cleveland lawyers, call 800-333-9999 for your no-cost motorcycle accident case review.