Begin Your Case With a Proven Car Accident Law Firm
The insurance company does not want to give you all the money you are entitled to by law — they want to settle your case for the least amount of money possible. There are many car accident law firms out there. You will need a Kentucky car accident lawyer to navigate your case and demand maximum compensation for all your losses. The Kentucky car accident attorneys at Isaacs & Isaacs Personal Injury Lawyers have recovered over $2 billion in damages for our clients in KY, IN, and OH.
Statistics of car accidents confirm that collisions happen day and night. That's why we have set up our firm to receive your calls around the clock – 24/7.
We charge no upfront fees for our legal services and only take payment if we secure monetary compensation on your behalf. Call us at 800-333-9999 at any time to speak to one of our dedicated Kentucky car accident lawyers and set up a free consultation.
We Represent Injured Accident Victims Across Many Categories. Some Personal Injury Cases We Handle Include:
Accidents With Trucks or Commercial Vehicles
Injuries & Wrongful Death Involving Driver Negligence (cell phone use, DUI)
Accidents With Uninsured Motorists
Whiplash Injury Accidents
Airbag Deployment Accidents
Takata Air Bag Recalls
Motorcycle Accident Injuries
Ridesharing: Lyft & Uber Accidents
Bicycle Accident Injuries
Hit and Run Accidents
Pedestrians Hit By a Vehicle
Head-On Collisions
Rear-End Collisions
Spinal Cord Injuries
Sometimes an auto accident injury is not evident until much later. Even if you haven't suffered a catastrophic injury you still may need medical treatment. You should seek medical care immediately, even if you don't think you are badly hurt. Some severe injuries may not be immediately apparent. This is the best way to physically and legally protect yourself and your loved ones.
"They're great to me. Used them twice and positive results both times. I wouldn't hesitate to contact them again if needed."
---
Getting the Legal Perspective on Car Accidents – Audio Interview
Car accident lawyer Darryl Isaacs — The Hammer — sat down to address legal and safety considerations when injured from a car crash in a recent radio episode of "Ask The Hammer," the podcast exploring the legal matters that matter most. There are many elements at play when knowing what to do after a car accident. Listen to the episode directly below.
---
Get Justice and Compensation With a Trusted Kentucky Car Accident Lawyer
Good lawyers for car accidents have experience, skill, and passion. We are determined to defend the rights and interests of injury victims. At Isaacs & Isaacs, our car accident lawyers are relentless in demanding justice for each and every client we represent.
Our Accident Law Firm Will Get Started on Your Case Immediately By:
Listening to your story
Answering your questions
Advising you what to do next
Investigating the accident scene and all other evidence related to your claim
Reviewing medical records, police reports, and all documents
Determining which parties are liable for your injury
Meeting with insurance adjusters
Helping you file your claim
Demanding a just settlement for all of your medical treatment and damages
---
Lawyers for Car Insurance Claims – What You Need to Know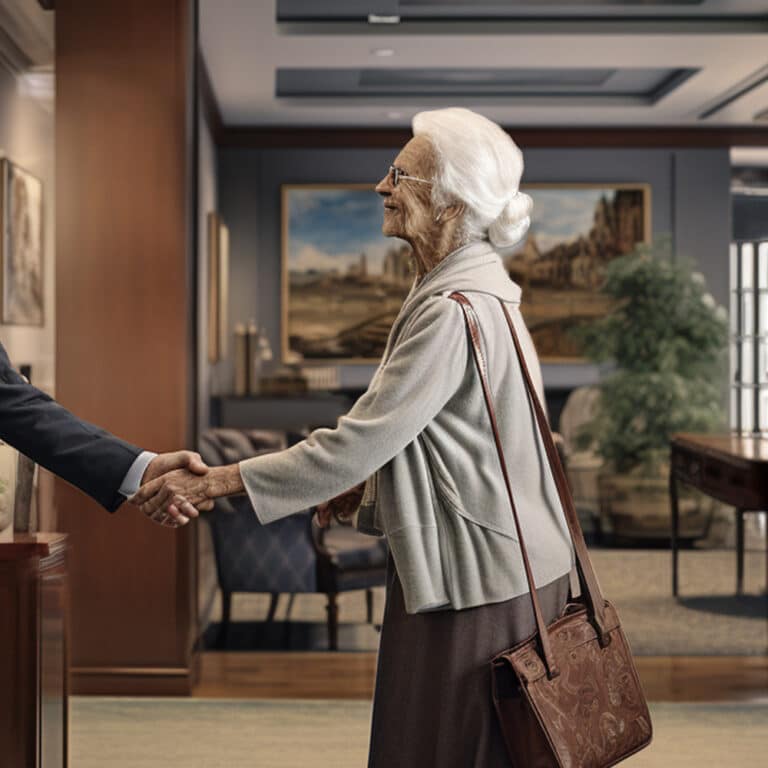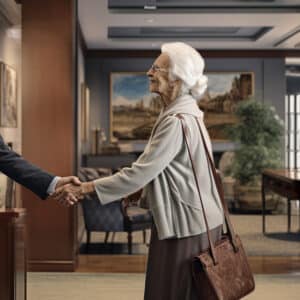 An experienced Kentucky automobile accident attorney knows that insurance companies often rush to contact victims of car accidents in order to get them to settle before they have learned the full extent of their injuries. As soon as they find out about the accident, the insurance company will begin to investigate your claim. They may try to contact you and ask you to sign papers while you are still in the hospital, or unable to return to your job.
Be sure to speak to a skilled car accident lawyer about any insurance policies that may provide coverage before you sign any papers. Your team of car accident lawyers should be the only ones to communicate with the insurance company. If an insurance adjuster contacts you, remember that person is on the job representing the responsible party, not a friend engaging in friendly banter with you. You must tell the insurance adjuster to speak to your attorney, not to you, in order to protect your claim.
Important Tip: Do Not Delay in Filing Your Car Accident Claim
Each case must follow the statute of limitations — the countdown clock ticking to the legal buzzer when a claim will no longer be admitted by the courts. Our proven track record car accident law firm would like the chance to help you before:
Evidence disappears
Witnesses forget what they saw or move away
The time limit for filing your claim expires and you are barred from recovering any money for your physical injuries and losses
---
Common Car Accident FAQs
What To Do After A Car Accident?
Knowing what to do after a car accident is essential. The most important steps you'll want to take even after a minor accident include:
Stay at the scene
Call 911 for help
Call the police if there's property damage but nobody is injured
Get information from the other driver(s)
Get names and contact info from any witnesses
Take pictures and video (if you can, or have someone else do it)
Speak to a car accident lawyer as soon as possible
Print and keep a copy of our car accident checklist in the glove box of your vehicle.
For more on what steps to take after a car accident, crash victims should be sure to listen to The Hammer's podcast episode on that topic.
How To Get A Car Accident Police Report?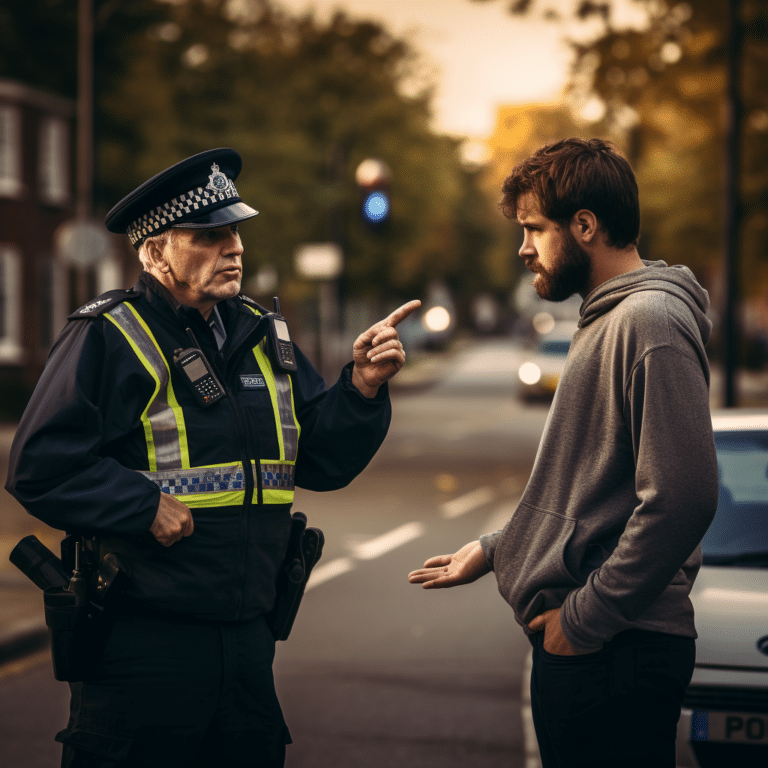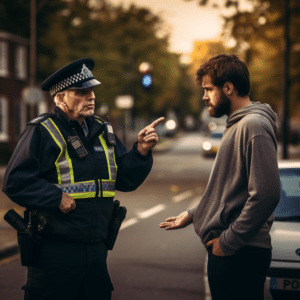 A licensed attorney will be able to easily retrieve and review your car accident police report. Additional options to obtain your police report after a car accident:
Contact the law enforcement office who wrote the report – The officers making the report will often give you a receipt or a business card that includes the case or report number that you will submit to get your report. This is nearly always a paid service.
Contact your insurance company – Sometimes the claims department will order a copy of the police report and will provide a copy to injured parties, often for free.
Third-party online police report companies will often provide your police report for a fee.
To learn more about obtaining your police report and how it will be used to fight for your claim, check out The Hammer's police report podcast episode.
How Long Do You Have To Report A Car Accident?
The amount of time you have to report an accident varies in every state and falls into two different categories: reporting an accident to the police or DMV as required by law and reporting to file a complaint and launch a lawsuit.
As required by law, you must report a car accident to the DMV or authorities in these states by the listed deadline:
Kentucky Law – 10 days after an accident
Indiana Law – Immediately
Ohio Law – 6 months
If you are seeking to file a car insurance claim or begin a personal injury lawsuit to recover financial compensation for your damages and losses, you'll need to pay attention to the deadlines, known as the statute of limitations in each state. For these states below, note the general deadlines for filing a car insurance injury claim:
Kentucky – 2 year after accident
Indiana – 2 years after accident
Ohio – 2 years after accident
Note: Each case type may alter the actual deadlines for filing a claim. Your strongest move forward will be to contact a car accident lawyer soon after the accident occurs so you do not miss the deadline for your personal injury lawsuit.
Who Is At Fault In A Car Accident?
Determining fault in a car accident is different for every state. Some are considered no fault states, while others are considered at fault states. In both circumstances, this refers to the insurance coverage known as Personal Injury Protection (PIP). Whether or not this is in play will determine what money damages and other elements can be recovered after a car accident for medical bill payments, often referred to as PIP benefits or No Fault benefits.
Kentucky – No Fault state
Indiana – At Fault State
Ohio – At Fault State
Determining liability for an accident typically comes down to proving the negligence of a driver or a company.
In many states, even if you were partially at fault in an accident where you are injured, you may still have the ability to collect a percentage of money damages from the other driver's insurance company.
Be sure to listen to our podcast episode: Who is At Fault in a Car Accident?
What Are My Next Steps When I'm In A Car Accident That Is Not My Fault?
Determining fault in an accident will depend on which state you live in. Some are no fault states, others are at fault states. Both refer to the kind of injury insurance coverages available and what benefits they will pay. This is referred to as known as Personal Injury Protection (PIP).
No matter where the accident occurred, the steps are often similar for Kentucky car accident victims:
Get a police report
Seek medical attention and follow doctor instructions
Notify your insurance about the accident
Speak with a car accident lawyer before the deadlines pass
What Do I Need To Prove In A Car Accident Personal Injury Case?
Laws are different in every state. In every case, there are two main issues: liability and damages. So accident victims have to prove liability – you have to prove that someone is at fault and responsible for your injuries, and then two, you have to actually sustain injuries and show that you have been harmed or "damaged" and that will have medical expenses and costs associated with those injuries. These can include physical damages and pain and suffering damages.
With these two elements in place, you can move forward with a car accident personal injury case. If your accident was the result of extreme negligence or you were injured on purpose, you may also be awarded punitive damages.
Build Your Case With A Top Rated Accident Lawyer
If you need immediate assistance with a vehicle accident or personal injury, call our team now at 
800-333-9999
 to begin your free case review and schedule an initial consultation to get legal advice. Our law firm represents injured victims across many categories. Some popular cases our accident attorneys handle include:
People pay car insurance premiums to protect themselves in the event of an accident. But all too often, folks find out the hard way that, though the insurance companies expect you to pay your premiums on time when you have a valid claim for a car accident injury, they will do everything they can to reduce or deny you a fair and just settlement for your car accident claim.
I make it my job to make sure that my clients who have been injured receive fair settlements from insurance when they've been in car accidents. This is my life's work, to pursue justice for injured folks. If necessary, I will file a car accident lawsuit to make sure that justice is served with full and fair compensation.
Just last June, a family of five, a mother and her four children, were struck head-on by a driver that crossed the centerline on Ohio 13 near Dorsey Mill Road. Despite all the precautions you take while driving in the car with your children, you cannot control what other drivers do. When you have been in a serious accident caused by a negligent driver, it can turn your world upside down in an instant.
A Car Accident Can Be Devastating, Traumatic, and Expensive
Many people don't like to make a big deal out of minor fender benders. For one thing, nobody wants to face bigger insurance premiums, so folks often choose to pay for minor damages out of pocket. But in serious car accidents when there's major property damage, injury, and death, people need to know that insurance will have their back if they cannot work, have major medical bills, and need to provide for their family.
As soon as a car insurance company learns that there's been a serious car accident with serious injuries and death, they send out a team of skilled accident scene investigators. These insurance investigators are not there to objectively assess situations and find out what caused the motor vehicle accidents. They are there to point the blame away from their clients and control the amount of money they will have to pay to settle big personal injury claims.
We Employ Personal Injury Lawyers Who Worked for Insurance Defense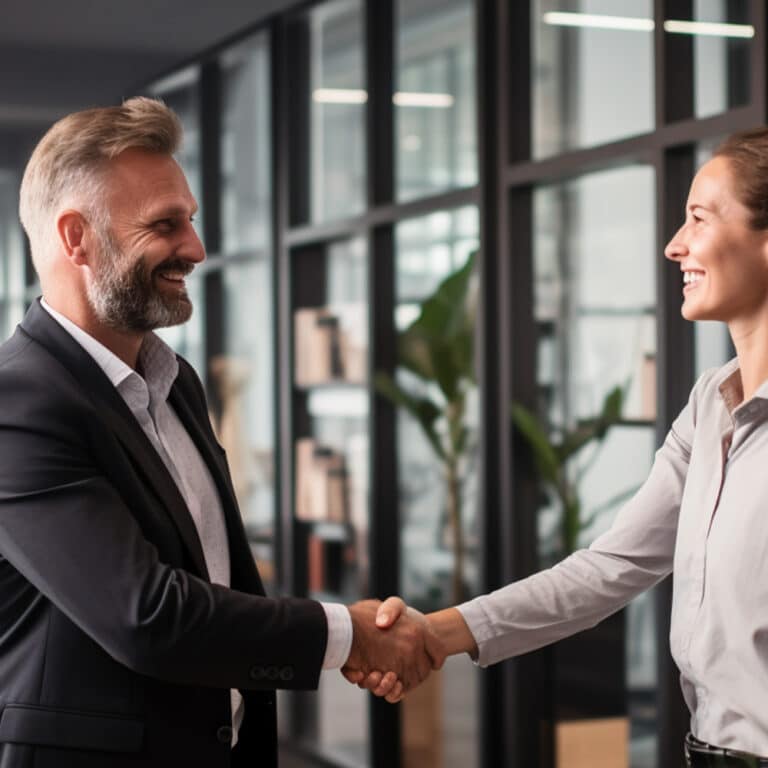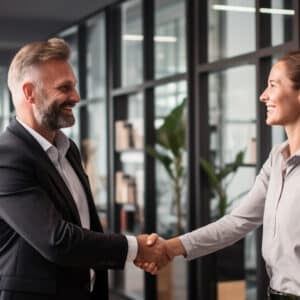 Isaacs & Isaacs has our own team of seasoned investigators that we send out immediately when there's been a major crash. We are there to protect your interests, and our experienced and aggressive attorneys and other legal pros will:
Gather evidence at the scene of car accidents and measure skid marks
Talk to witnesses and get their contact info
Protect our client(s) from the insurance people
We have attorneys working for us who used to work for the other side in insurance defense. We are well aware of the tactics they sometimes use, including pointing police away from evidence that indicates their client caused the accident and towards any evidence that may implicate the other driver(s). The truth is, in most motor vehicle accidents involving human error, there's more than one party at least partly at fault. But a lot of times insurance companies don't want to be fair, they just want to rake in the premiums without paying out money in claims for medical bills and other expenses.
In some cases, the insurance company will offer you a settlement fast, because they're nervous about how much your injury claim will cost in the long run. In exchange for the settlement, they will ask you to sign a release from liability form. Don't sign anything without talking to an experienced Kentucky auto accident attorney.
If you sign a release of liability after an auto accident, you will be signing away your right to be compensated in the future if your injury proves to be more serious than you thought. With some serious injuries like traumatic brain injury, you won't know how badly you're hurt until days, weeks, and even months after the crash. When you sign a release of liability form without consulting with an experienced car accident lawyer, you cannot be compensated from either the liable party's insurance or your own insurance company for medical bills or lost wages. This is because your insurance company counts on collecting any compensation they pay you for the accident injuries from the liable party's insurance carrier.
---
Filing a Motor Vehicle Accident Lawsuit
With some major crashes, insurance will not cover the cost of major injuries or death. As your Kentucky car accident attorneys, we will file a lawsuit for your car accident case if necessary to recover just compensation for:
Medical expenses, past, and future
Lost wages, past, and future
Around-the-clock nursing care
Pain and suffering
Emotional trauma
Wrongful death
We are personal injury attorneys who have your back with your car accident claims and work on a contingency fee basis. During your car accident case, we will deal with the insurance company and third parties such as automobile parts manufacturers who may be held strictly liable for malfunctioning parts such as faulty airbags and brakes.
To learn more about working with our Kentucky lawyers, call 1-800-333-9999 for your no-cost car accident case review.