Practice Areas
Auto Accidents
Commercial Vehicle & Truck Accidents
Wrongful Death Cases
Education
University of Louisville – Brandeis School of Law
Bar Admissions
Memberships
Kentucky Justice Association
American Association of Justice
Multi-Million Dollar Advocates Forum
"The Hammer" Fights Hard for You!
For over 30 years, attorney Darryl Isaacs has been fighting for justice and fair compensation for his clients as "The Hammer," and that nickname is for good reason. He smashes through delays, red tape, and all the sneaky tactics that insurance companies use to keep from paying what their clients deserve. But he's also "The Hammer" because he can help you fix your life after an injury; he gets you back on the road to health and recovery after an injury, back to work and back on the road, and back to living the life you had before your injury derailed everything.
Darryl completed his undergraduate studies at the University of Kentucky in the great city of Lexington. Following in the footsteps of his father and mentor, Sheldon Isaacs, Darryl earned his J.D. from the University of Louisville Brandeis School of Law to become an attorney.
A continual learning environment has allowed Darryl to work hard and earn membership into the Kentucky, Indiana, and Ohio Bar Associations. You'll find Darryl and the team at Isaacs & Isaacs serving from office locations in all three states, including the city of Louisville where he also holds membership in the Louisville Bar Association.
Why are you so passionate about helping people who have been injured?
Unlike a lot of attorneys, I know EXACTLY what my clients are going through, because I've been through it myself. Back in 2015, I was hit by a vehicle while riding my road bike in Louisville. The accident was serious: my neck was broken in two places, I was scalped, my shoulders were pulled from their sockets, my legs were damaged, and I suffered a brain bleed and a TBI (traumatic brain injury).
For many days, the doctors thought I may never walk again. I'm thankful and lucky to have recovered from that accident, but the experience was life-changing. I felt what it was like to be in the same position as my clients: injured, confused, struggling to get back to health and safety. And the whole time, frustrated dealing with insurance companies who wanted to cut every corner and give me as little as possible for my recovery.
I've always cared a great deal about people who struggle and suffer through no fault of their own, but that accident and the aftermath was a real eye-opener. I vowed to do everything I could to keep anyone from feeling that lost, helpless and alone. My hope is that anyone who has been hurt will contact me so I can be there for them to listen and understand in a way that most other people can't.
Can you discuss one case that you have handled at I & I that really stands out to you?
I was honored to take the case of a lovely woman whose life took a tragic turn when her husband was killed on the highway when he was struck by an 18-wheeler truck, leaving her widowed and her children without a father. I'm always amazed by the strength and compassion that our clients have, especially when they're going through such difficult and life-altering circumstances.
I often meet them at the most challenging points in their life, and this case was a perfect example. But her dedication to her family and her recently-deceased husband was an inspiration to me. She was honest and open during the whole process, and there were days where we simply sat together and I held her hand while she cried.
I'm proud to say that with the hard work of everyone on my team, we were able to secure an 8-figure verdict for her. That result meant that she and her family would be taken care of. Nothing will ever replace her husband, but she could now breathe a sigh of relief and know that she and her children were financially taken care of. Being a part of that will always be one of the proudest moments of my life.
Awards

---

Founded by Darryl, the Brain Trust Legal Group is dedicated to providing powerful legal marketing & management secrets from successful attorneys, where attorneys from the best of the best, and gain insider knowledge that will give them a competitive edge in today's legal marketing.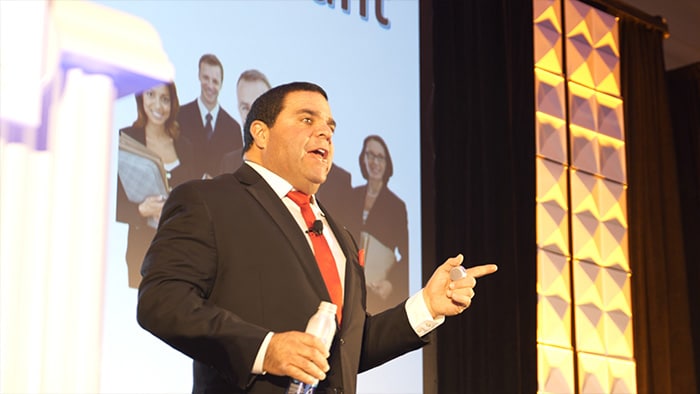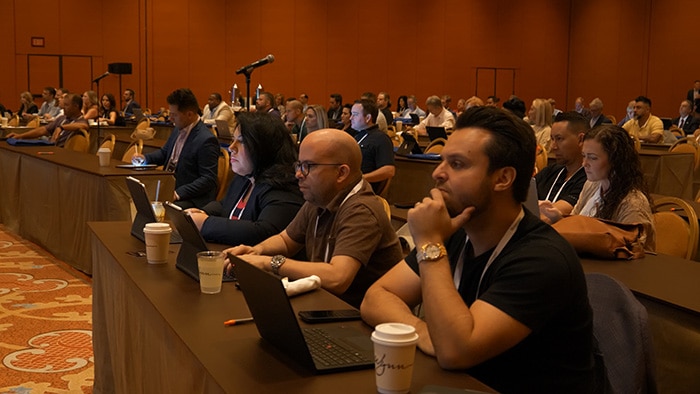 Visit BrainTrustLegalGroup.com
---
"Ask the Hammer" Podcast
Join Darryl on his Ask the Hammer podcast, where he explores the legal matters that matter most. In the podcast, you can learn more about personal injury laws, cases, and the claims process. Listen to all episodes through SoundCloud or read through the transcripts!
---
The Hammer's Videos
Darryl has been on multiple video broadcasts and commercials. Below is his The Legal Beat TV feature where he talks about how car accidents, semi-truck crashes and other personal injury lawsuits work, and much more.
Go to All Videos & Commercials
---
The Hammer in the Community
Darryl loves to give back to the community and supports many different organizations. Here are the latest blog posts from Isaacs & Isaacs community events.
---
Speaking Engagements
Do you want Darryl "The Hammer" Isaacs to speak at your event, on your podcast or webinar, or to the employees at your firm or business? Click the link below to email us with your event details, date, and your contact info, and we will reach out to you about availability.
---
Social Media Channels