Begin Your Case With a Proven Nursing Home Abuse Law Firm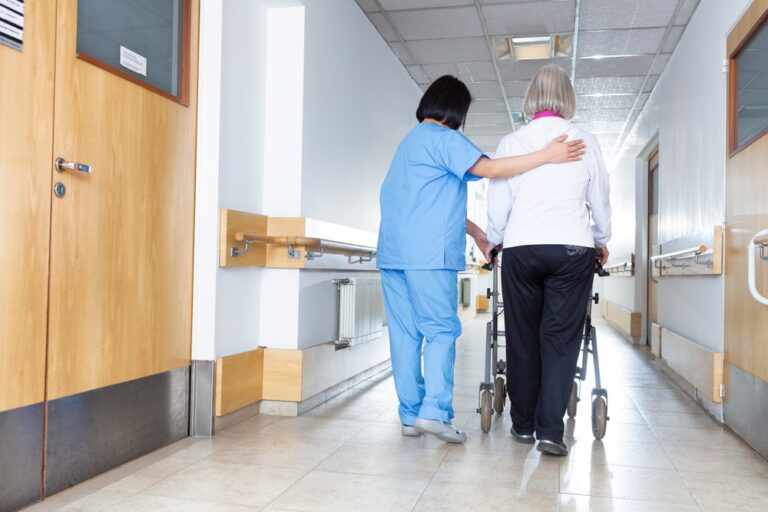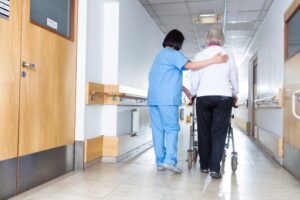 Nursing homes must provide a haven that senior citizens can enjoy. Unfortunately, this is not always the case. Several senior citizens have suffered abuse from the people they rely on for assistance. Since all nursing residents have legal rights, they can hold the abuser responsible for their conduct.
If your loved one is a victim of any form of nursing home abuse, hire Isaacs & Isaacs Personal Injury Lawyers for legal help with your case. Our Ashland nursing home abuse lawyer can protect your rights and help you pursue compensation. We have even won over $1 billion for our clients.
We charge no upfront fees for our legal services and only take payment if we secure monetary compensation on your behalf. Call us at 800-333-9999 at any time to speak to one of our dedicated Ashland nursing home abuse lawyers and set up a free consultation.
We Represent Injured Accident Victims Across Many Categories. Some Personal Injury Cases We Handle Include:
Accidents With Trucks or Commercial Vehicles
Injuries & Wrongful Death Involving Driver Negligence (cell phone use, DUI)
Accidents With Uninsured Motorists
Whiplash Injury Accidents
Airbag Deployment Accidents
Takata Air Bag Recalls
Motorcycle Accident Injuries
Ridesharing: Lyft & Uber Accidents
Bicycle Accident Injuries
Hit and Run Accidents
Pedestrians Hit By a Vehicle
Head-On Collisions
Rear-End Collisions
Spinal Cord Injuries
"They're great to me. Used them twice and positive results both times. I wouldn't hesitate to contact them again if needed."
---
Getting the Legal Perspective on Car Accidents – Audio Interview
Car accident lawyer Darryl Isaacs — The Hammer — sat down to address legal and safety considerations when injured from a car crash in a recent radio episode of "Ask The Hammer," the podcast exploring the legal matters that matter most. There are many elements at play when knowing what to do after a car accident. Listen to the episode directly below.
---
Our Accident Law Firm Will Get Started on Your Case Immediately By:
Listening to your story
Answering your questions
Advising you what to do next
Investigating the accident scene and all other evidence related to your claim
Reviewing medical records, police reports, and all documents
Determining which parties are liable for your injury
Meeting with insurance adjusters
Helping you file your claim
Demanding a just settlement for all of your medical treatment and damages
---
How Our Ashland Nursing Home Abuse Lawyer Can Help
It's essential to recognize the signs of abuse in a nursing home and know how to report a case. The police, Adult Protective Services (APS), and other relevant authorities can investigate what happened.
Although you might be eligible to claim compensation for the damages, the legal process can be complex. Our personal injury lawyers work with victims and their family members to protect their rights.
If you enlist us for representation, our legal team may do the following:
Gather Information
First, we can gather evidence such as pictures, video footage, medical records, witness statements, employee records, and more to build a strong case. After investigating and getting more information about the abuse, we'll file all paperwork correctly per state laws.
To prove fault, we must show that:
The facility owed you a legal duty to care, which included protecting you from any form of abuse from their staff.
A staff member or another party breached the duty of care through negligent or abusive actions.
You suffered injuries or damages due to the other party's wrongful actions.
The nursing home or staff owes you monetary compensation for the damages.
Handle Communication and Settlement
Keeping track of emails and phone calls can quickly prove overwhelming, especially when you're trying to tend to your loved one. Leave it to your attorney to handle all correspondence with the other parties involved in your case.
Our firm can also negotiate a settlement that covers your loved one's damages. If the other party fails to cooperate, we have no problem preparing your case for trial.
Build Your Case With A Top Rated Accident Lawyer
If you need immediate assistance with a vehicle accident or personal injury, call our team now at 
800-333-9999
 to begin your free case review and schedule an initial consultation to get legal advice. Our law firm represents injured victims across many categories. Some popular cases our accident attorneys handle include:
---
Possible Damages You Can Claim in an Ashland Nursing Home Abuse Case
Many nursing home residents suffer abuse at the hands of their caregivers, and this abuse can take different forms. According to the National Council on Aging (NCOA), a resident can be a victim of physical and non-physical abuse, including emotional or psychological abuse, financial exploitation, sexual abuse, neglect, and more.
Your family can recover some of the following economic and non-economic damages for the abuse:
Past and future medical care expenses
Mental health counseling
Pain and suffering
Loss of enjoyment of life
The cost of relocating to another nursing home, if necessary
Depression, anxiety, or post-traumatic stress disorder (PTSD)
Nursing home abuse can affect a resident or their family members in several ways. Sometimes, cases of abuse are fatal. When this happens, family members can pursue wrongful death and collect financial compensation from the liable party.
---
The Cost of Hiring a Nursing Home Abuse Lawyer on Our Team
Darryl "The Hammer" Isaacs and all of us here at Isaacs & Isaacs Personal Injury Lawyers understand that you and your family may be under a lot of stress right now. To help ease the financial burden and assist victims of nursing home abuse with the legalities of their cases, our nursing home abuse lawyers work on a contingency fee basis.
We do not charge any upfront fees or costs for our legal services. Our law firm only collects our fees if we reach a settlement.
The Statute of Limitations on Nursing Home Abuse Lawsuits in Kentucky
Sometimes, nursing home abuse claimants deem it best for them to file a lawsuit. However, they must comply with certain timelines. In Ashland, Kentucky, victims of nursing home abuse generally have one year to file a lawsuit against the liable party, according to Ky. Rev. Stat. § 413.140(1).
If you fail to file within this time frame, the courts might dismiss your case. If you let us know about your case soon enough, we can help you file on time.
---
What to Do When Your Loved One Suffers Abuse in a Nursing Home in Ashland
If you or your family member doesn't enjoy these rights or see signs of abuse, here are several steps you can take:
Gather Evidence
You need to have tangible evidence of abuse to recover compensation. To do this, you can take pictures of visible injuries and record relevant video footage.
Report the Case
Report the case to the relevant authorities. This includes the nursing home administration, police, and Adult Protective Services (APS). You can also report the case to the Long-Term Care (LTC) Ombudsperson Program. The case will then be investigated to determine evidence of abuse and the at-fault party.
When reporting the case, you will need to give information such as your name and contact information, name and location of the facility, date or dates of the incidents, and a description of the abuse or incident.
Consider Hiring Our Nursing Home Abuse Attorney
If you want to ensure your rights are fully protected, we urge you to consult us. Our team can help you record or interpret the signs of abuse and advice on the best legal action to take.
---
Our Nursing Home Abuse Lawyers Serving Ashland Can Take On Your Case
Suppose your loved one is a victim of abuse while in the nursing home. In that case, your family may have a right to file a case and claim damages.
Our Ashland nursing home abuse lawyers here at Isaacs & Isaacs Personal Injury Lawyers work with families to protect their legal rights and help them claim damages. We can investigate to establish negligence and use enough evidence to support the case. Contact us today and get your free case review.
To learn more about working with Covington Ashland lawyers, call 1-800-333-9999 for your no-cost nursing home abuse case review.