Begin Your Case With a Proven Personal Injury Law Firm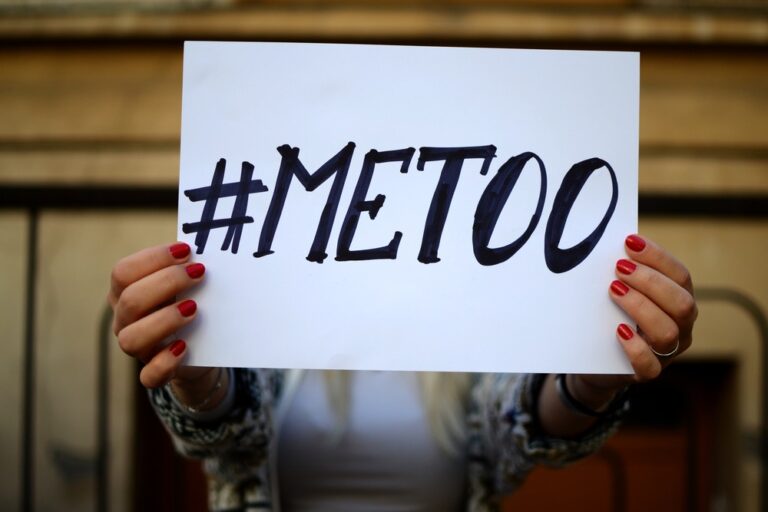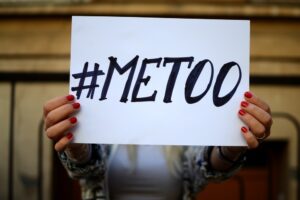 In the realm of sexual harassment, injury isn't the only thing stopping survivors from filing their cases. Shame and intimidation both play a role in a person's ability to file a suit. That's why New York recently passed an act to help survivors file claims outside of the state's statute of limitations. Our NY adult sexual abuse survivors act attorney can help you prep your case.
A state's personal injury statute of limitations prevents parties from filing civil lawsuits after a specific deadline. While courts mean for a statute of limitations to limit the impact of faulty memories on legal cases, this limited filing timeline can make it difficult for survivors to bring their cases forward.
We charge no upfront fees for our legal services and only take payment if we secure monetary compensation on your behalf. Call us at 800-333-9999 at any time to speak to one of our dedicated NY adult sexual abuse survivors act attorneys and set up a free consultation.
We Represent Injured Accident Victims Across Many Categories. Some Personal Injury Cases We Handle Include:
Accidents With Trucks or Commercial Vehicles
Injuries & Wrongful Death Involving Driver Negligence (cell phone use, DUI)
Accidents With Uninsured Motorists
Whiplash Injury Accidents
Airbag Deployment Accidents
Takata Air Bag Recalls
Motorcycle Accident Injuries
Ridesharing: Lyft & Uber Accidents
Bicycle Accident Injuries
Hit and Run Accidents
Pedestrians Hit By a Vehicle
Head-On Collisions
Rear-End Collisions
Spinal Cord Injuries
"Our daughters were involved in a serious car crash when a man ran a red light! Isaacs & Isaacs knew exactly what to say and exactly what to do for us! They are not only highly professional but also very sincere in wanting to help get our girls every dollar deserved! We will always be grateful to the team of The Hammer for being so wonderful during our time of need! Thank you from our family to your law firm."
Hiring a Kentucky Personal Injury Attorney with Our Firm
In his podcast, "Ask the Hammer," Attorney Darryl Isaacs – the Hammer – answers questions about how he and his team serve clients to help get them the compensation they need. Play the episode below:
---
Reading the New York Sexual Abuse Adult Survivors Act
Previously, it's proven difficult for survivors of sexual abuse to take legal action against their abusers. The complexities of personal injury legislation partnered with the shame of sexual abuse have left many survivors without a path forward. The New York Sexual Abuse Survivors Act of 2022 moves to correct this absence.
The act comes forward as a response to the growing #MeToo movement. Governor Hutchel wants the act to offer survivors the opportunity to hold individuals and institutions accountable for the losses they endured at the hand of allegedly-liable individuals.
More specifically, the New York Sexual Abuse Adult Survivors Act creates a look-back period of one year for sexual abuse survivors. From November 2022 to November 2023, sexual abuse survivors may bring forward sexual abuse cases regardless of their cases' previous statute of limitations. New York Sexual Abuse Adult Survivors Act attorneys can build these cases.
Our Accident Law Firm Will Get Started on Your Case Immediately By:
Listening to your story
Answering your questions
Advising you what to do next
Investigating the accident scene and all other evidence related to your claim
Reviewing medical records, police reports, and all documents
Determining which parties are liable for your injury
Meeting with insurance adjusters
Helping you file your claim
Demanding a just settlement for all of your medical treatment and damages
---
How to Recognize Sexual Abuse
The term "sexual abuse" covers more than nonconsensual sex. Coercion, nonconsensual intimacy, and the attempted control of another person's sex life can also constitute sexual abuse. Sexual assault and abuse tend to go hand-in-hand, as well, making it particularly important to assess your awareness/consent in uncomfortable circumstances.
Note that anyone who refuses to acknowledge a change in your willingness to engage in a sexual situation can be accused of sexual assault and/or abuse. You have the right to revoke consent at any time during an encounter, and that right needs to be respected.
Unfortunately, the signs of sexual abuse aren't always obvious, either to others or even to yourself. It can sometimes take years to process the sexual abuse you've endured–thus the reason for the New York Sexual Abuse Adult Survivor Act's extension of case statute of limitations. Some of the most common signs of abuse that a survivor may exhibit include:
Nightmares
Social withdrawal
Change in personality or interests
Increased anxiety and/or depression
Unexplained pain or bruising
Abrupt pregnancy, if applicable
How to Report Adult Sexual Abuse
It can be frightening to report adult sexual abuse, particularly if you fear retaliation for your report. Our attorneys strive to provide you with protection from harm, though, in addition to the right to quantifiable legal action. If you feel ready to bring your sexual abuse to the attention of a civil court, you can do so with our help.
Moreover, our team can both help you draft a sexual abuse claim and file for a New York protective order. The protective order can keep an offending party away from you while you pursue your lawsuit and, in some circumstances, even protect you after a case concludes. Your claim, comparatively, brings the details of your circumstances to a judge's attention.
More specifically, your sexual abuse claim needs to name the party liable for your losses. You must provide evidence of that inappropriate treatment alongside an estimate of the damages you may be owed. This, notably, is the process for filing a civil complaint–if you wish to press criminal charges against an offending party, you can work with a criminal prosecutor.
Build Your Case With A Top Rated Accident Lawyer
If you need immediate assistance with a vehicle accident or personal injury, call our team now at 
800-333-9999
 to begin your free case review and schedule an initial consultation to get legal advice. Our law firm represents injured victims across many categories. Some popular cases our accident attorneys handle include:
---
The New Rights Provided to Survivors
What does this mean for survivors of sexual abuse? It means that so long as the survivor in question was over the age of 18 at the time an incident took place, said survivor can bring their concerns before a judge without worry about New York's statute of limitations.
The goal of this act is to give survivors who previously didn't recognize or report their abuse the opportunity to hold the right parties accountable for their losses. The act further specifies that survivors can hold both individuals and institutions accountable for sexual abuse, particularly in cases involving quid pro quo.
Interested parties are encouraged to meet with a Sexual Abuse Adult Survivors Act lawyer in New York to discuss the extent of their legal options. New York judges anticipate that securing a court date may be challenging in light of the look-back period as many parties prepare to come forward–which makes connecting with an attorney all the more beneficial for you.
---
You Can Pursue Criminal and Civil Sexual Assault Lawsuits at the Same Time
If you'd like the person you've accused of sexual assault to face criminal charges, you can connect with a criminal prosecutor. What's more, you can pursue a civil suit and a criminal suit at the same time. In many cases, your criminal suit can benefit your civil claim's request for compensation.
More specifically, criminal convictions serve as proof of negligence in civil court. This means that you can use a criminal conviction to argue that you deserve financial support in the wake of sexual assault/abuse. Our New York Sexual Abuse Adult Survivors Act attorneys can help elaborate on the connection between these two legal approaches.
---
Let's Talk About Your Right to Civil Action Today
While changes in legislation have made it easier for survivors to discuss their circumstances, it's still difficult to talk about sexual harassment. Our team has the means to help you seek justice for the wrongs you endured. If you want to take action under the new Sexual Abuse Adult Survivors Act, let Isaacs & Isaacs stand with you.
We have a history of standing up for our clients–and the case victories to prove our expertise. You can schedule a case consultation with a New York Sexual Abuse Adult Survivors Act lawyer today.
To learn more about working with our Kentucky lawyers, call 1-800-333-9999 for your no-cost sexual abuse case review.