Begin Your Case With a Proven Wrongful Death Law Firm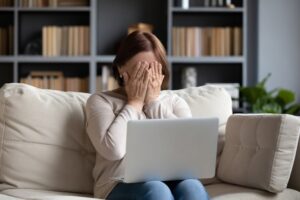 Few things can worsen the grief from a family member's death, but one of them is the knowledge that someone out there is responsible for their death due to carelessness or negligence.
This situation might leave surviving family members with many questions that need answers. In the meantime, you're left with a financial burden, figuring out how to cover medical expenses, funeral and burial costs, and other losses. While no amount of money can ever replace your loved one, receiving compensation may help you cope with your loss and find a way to move forward.
A Dayton wrongful death lawyer from Isaacs & Isaacs Personal Injury Lawyers can help identify who's at fault for your loved one's death and work to hold them accountable.
We charge no upfront fees for our legal services and only take payment if we secure monetary compensation on your behalf. Call us at 800-333-9999 at any time to speak to one of our dedicated Dayton wrongful death lawyers and set up a free consultation.
We Represent Injured Accident Victims Across Many Categories. Some Personal Injury Cases We Handle Include:
Accidents With Trucks or Commercial Vehicles
Injuries & Wrongful Death Involving Driver Negligence (cell phone use, DUI)
Accidents With Uninsured Motorists
Whiplash Injury Accidents
Airbag Deployment Accidents
Takata Air Bag Recalls
Motorcycle Accident Injuries
Ridesharing: Lyft & Uber Accidents
Bicycle Accident Injuries
Hit and Run Accidents
Pedestrians Hit By a Vehicle
Head-On Collisions
Rear-End Collisions
Spinal Cord Injuries
"Our daughters were involved in a serious car crash when a man ran a red light! Isaacs & Isaacs knew exactly what to say and exactly what to do for us! They are not only highly professional but also very sincere in wanting to help get our girls every dollar deserved! We will always be grateful to the team of The Hammer for being so wonderful during our time of need! Thank you from our family to your law firm."
---
Getting the Legal Perspective on Car Accidents – Audio Interview
Car accident lawyer Darryl Isaacs — The Hammer — sat down to address legal and safety considerations when injured from a car crash in a recent radio episode of "Ask The Hammer," the podcast exploring the legal matters that matter most. There are many elements at play when knowing what to do after a car accident. Listen to the episode directly below.
---
Receiving Compensation After a Wrongful Death in Dayton
Only the decedent's estate representative can file a wrongful death claim in Ohio. You can seek compensation for both monetary and non-monetary damages incurred as a result of your loved one's death, such as:
Funeral and burial costs
Healthcare costs for the medical treatment your loved one received before they died
Loss of expected salaries and income, especially if you were heavily dependent on the deceased
Loss of companionship
Loss of inheritance
Identifying Responsibility for Your Loss
Depending on the cause of death, the at-fault party in a wrongful death case might be any person or entity.
After a car accident, the court may find another driver guilty of drunk driving. Or they might find the local government guilty of failing to provide sufficient warnings about hazards. A doctor, nurse, or medicine manufacturer might be held responsible in a hospital environment. Or a manufacturer could have knowingly delivered a faulty product.
Your wrongful death lawyer can help you determine the liable party or parties in your case and seek justice on behalf of your loved one.
Our Accident Law Firm Will Get Started on Your Case Immediately By:
Listening to your story
Answering your questions
Advising you what to do next
Investigating the accident scene and all other evidence related to your claim
Reviewing medical records, police reports, and all documents
Determining which parties are liable for your injury
Meeting with insurance adjusters
Helping you file your claim
Demanding a just settlement for all of your medical treatment and damages
---
Work With a Dayton Wrongful Death Lawyer to Seek Justice
With the help of a Dayton wrongful death lawyer, you can seek compensation for the loss of a loved one. You may discover that you don't have enough money to handle funeral or burial costs in the days after the accident. You might be concerned about how you'll make ends meet if you were relying on your loved one for financial assistance.
One thing you can do is seek compensation. The insurance company may offer you a settlement quite quickly; however, you may not want to accept it without discussing the matter with your lawyer, as it may not adequately cover your losses.
A wrongful death attorney has the skills and resources to help you fight for the compensation you deserve. When you turn to Isaacs & Isaacs Personal Injury Lawyers for assistance, you'll get exactly that.
What Exactly Does a Wrongful Death Lawyer Do?
When you hire a Dayton wrongful death attorney from Isaacs & Isaacs Personal Injury Lawyers, we may help you get back on your feet financially by:
Working as your advocate and assisting you in determining the best course of action
Helping you understand your rights and identifying individuals and institutions, including insurance companies, that may be accountable for your loss
Locating pertinent evidence, experts, and witnesses from the accident scene to build the best potential legal strategy
Calculating the amount of your physical and mental damages resulting from the accident
Negotiating with the insurance carrier, so you don't end up with less than you deserve
Using our experience trying cases in front of a judge and jury to represent you in court if necessary
If your case goes to court, we can help you prepare in our simulated, state-of-the-art mock courtroom. We also have an in-house litigation team. Our attorneys have over 400 years of combined legal expertise and are eager to help you with your case.
What does It Cost to Hire an Attorney?
Isaacs & Isaacs Personal Injury Lawyers will provide you with legal assistance without charging you any up-front legal fees or costs. We work on a contingency fee basis, which means you won't have to pay anything unless Isaacs & Isaacs Personal Injury Lawyers successfully wins or settles your case.
Your settlement or court award will cover all costs associated with your lawsuit. As a legal fee, you'll only pay a fraction of the compensation we obtain for you. Our attorneys will only make money if we get money for you – it's as simple as that.
Build Your Case With A Top Rated Accident Lawyer
If you need immediate assistance with a vehicle accident or personal injury, call our team now at 
800-333-9999
 to begin your free case review and schedule an initial consultation to get legal advice. Our law firm represents injured victims across many categories. Some popular cases our accident attorneys handle include:
---
Is There a Time Limit on When I Can Bring a Lawsuit?
We know you're grieving. Navigating the legal red tape of a lawsuit can be difficult after you've lost someone. You don't have to do this alone. You may choose to consult with a legal professional to determine what deadlines apply to your situation.
All states in the U.S. apply a rule known as the statute of limitations for wrongful death cases, which regulates a time constraint for bringing a lawsuit. However, the specifics of this statute can vary from state to state.
Plaintiffs in Ohio generally have two years after the date of death to file their lawsuit, according to Ohio Revised Code Section 2125.02.
---
Contact Isaacs & Isaacs Personal Injury Lawyers
Isaacs & Isaacs Personal Injury Lawyers is a well-known litigation practice that has received over $2 billion in settlements for clients in Kentucky, Indiana, and Ohio.
If you're a native Spanish speaker, handling the legal process can be confusing and intimidating when you're unfamiliar with the language. But that shouldn't be the reason you don't find justice for your loved one. We have Spanish-speaking attorneys and paralegals on staff who are ready to take on your case.
Receive a Free Consultation Today
Contact us today. We'd love to give you a free case evaluation. We won't charge you anything unless and until we win or settle your case. Rest easy knowing that your future is in good hands.
To learn more about working with our Dayton lawyers, call 800-333-9999 for your no-cost wrongful death case review.