Begin Your Case With a Proven Rideshare Accident Law Firm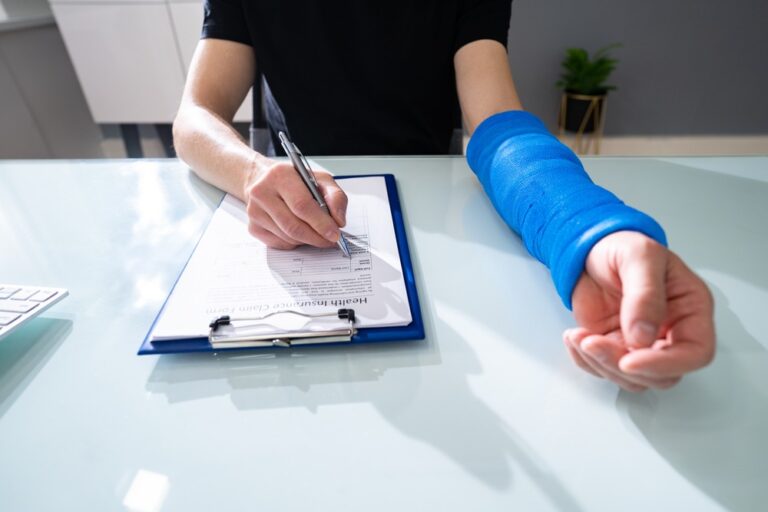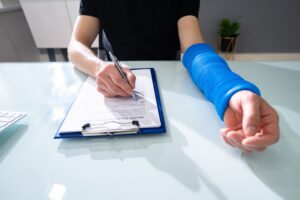 Getting involved in a car accident can be quite traumatic, but getting into a rideshare accident can be even more so. Not only will you suffer the same devastating consequences of a car accident, but you now have to deal with a large rideshare organization to seek damages. A rideshare accident lawyer in Ashland wants to make things easier for you.
Rideshare accidents demand a more complicated process of filing for damages. Even if you prove you weren't at fault, you still need to navigate the murky waters of rideshare insurance. Rideshare companies shield themselves from making damage payouts by having a team of lawyers and so much red tape that it's difficult for someone to file on their own.
Our team has the resources and experience to tackle these obstacles.
We charge no upfront fees for our legal services and only take payment if we secure monetary compensation on your behalf. Call us at 800-333-9999 at any time to speak to one of our dedicated Ashland accident lawyers and set up a free consultation.
We Represent Injured Accident Victims Across Many Categories. Some Personal Injury Cases We Handle Include:
Accidents With Trucks or Commercial Vehicles
Injuries & Wrongful Death Involving Driver Negligence (cell phone use, DUI)
Accidents With Uninsured Motorists
Whiplash Injury Accidents
Airbag Deployment Accidents
Takata Air Bag Recalls
Motorcycle Accident Injuries
Ridesharing: Lyft & Uber Accidents
Bicycle Accident Injuries
Hit and Run Accidents
Pedestrians Hit By a Vehicle
Head-On Collisions
Rear-End Collisions
Spinal Cord Injuries
Sometimes an auto accident injury is not evident until much later. Even if you haven't suffered a catastrophic injury you still may need medical treatment. You should seek medical care immediately, even if you don't think you are badly hurt. Some severe injuries may not be immediately apparent. This is the best way to physically and legally protect yourself and your loved ones.
"They're great to me. Used them twice and positive results both times. I wouldn't hesitate to contact them again if needed."
---
Getting the Legal Perspective on Car Accidents – Audio Interview
Car accident lawyer Darryl Isaacs — The Hammer — sat down to address legal and safety considerations when injured from a car crash in a recent radio episode of "Ask The Hammer," the podcast exploring the legal matters that matter most. There are many elements at play when knowing what to do after a car accident. Listen to the episode directly below.
---
How an Ashland Rideshare Accident Lawyer Can Assist You
Rideshare accidents have been on the rise all over the country since the inception of ridesharing and cab-hailing apps. A rideshare accident can leave you with life-altering injuries and psychological and emotional scarring. If you have been involved in such an accident, getting in touch with a rideshare accident lawyer from our firm could be wise.
Our lawyers have experience navigating rideshare claims cases. While getting compensation following a car accident is sometimes a straightforward process, rideshare accidents are a whole different ball game, especially if you are not at fault. An Ashland rideshare accident attorney understands and knows the loopholes that other rideshare insurance lawyers could try to use to prevent a fair payout for your injuries.
Securing our rideshare accident lawyer serving Ashland residents for your case will give you time to focus on getting better. It will also give you peace of mind as your attorneys fight for fair compensation.
Navigating Claims with Rideshare Companies Can Be Complex
Dealing with one insurance company is hard enough. However, Uber and Lyft have insurance policies for many different scenarios. Figuring out what your options are can be confusing, especially if more than one party was involved in the accident.
Whether you are a rideshare driver, passenger, or third party, our lawyers can help you navigate the policies of all involved drivers and walk you through your best options.
Our Accident Law Firm Will Get Started on Your Case Immediately By:
Listening to your story
Answering your questions
Advising you what to do next
Investigating the accident scene and all other evidence related to your claim
Reviewing medical records, police reports, and all documents
Determining which parties are liable for your injury
Meeting with insurance adjusters
Helping you file your claim
Demanding a just settlement for all of your medical treatment and damages
---
Recoverable Damages After an Ashland Rideshare Accident
After a rideshare accident, many people are unaware they could file for damages. While we can't estimate your settlement amount without a thorough case evaluation, there are some common damages for car accident injuries.
Some of the most common compensatory damages paid to ridesharing accident victims include monetary and non-monetary damages. These could include the following:
Medical bills from the injuries you suffered in the accident
Damage to property, such as the car you were driving or your items
Costs affiliated with physical therapy and mobility devices
Temporary or permanent loss of wages due to the injuries you suffered
Pain and suffering caused by the accident
Loss of quality of life
At Isaacs & Isaacs Personal Injury Lawyers, we understand how an accident can impact your life completely. It can be extremely difficult to re-adjust to life following an accident, especially one that wasn't your fault. A rideshare accident attorney in Ashland works hard to get the compensation that is owed to you in the hopes of reclaiming your quality of life.
---
What Causes Rideshare Accidents?
Rideshare accidents, just like any other car accident, happen daily and for many of the same reasons. There are many causes of car accidents, and the following are some of the most common ones:
Speeding and breaking traffic regulations
Driving under the influence of drugs and alcohol
Carelessness on the road
Driving in poor weather conditions such as sleet and ice
Exhaustion at the wheel
Our rideshare accident attorney will collect all the necessary evidence to prove your innocence in the accident.
Build Your Case With A Top Rated Accident Lawyer
If you need immediate assistance with a vehicle accident or personal injury, call our team now at 
800-333-9999
 to begin your free case review and schedule an initial consultation to get legal advice. Our law firm represents injured victims across many categories. Some popular cases our accident attorneys handle include:
Kentucky State Statute of Limitations for Rideshare Accidents
A statute of limitations is the period during which you can bring a matter before the court. You may not be able to bring the matter to court if this period expires. In Kentucky, the statute of limitations on rideshare accidents is two years from the date of the accident per Ky. Rev. Stat. §304.39-230.
By hiring our rideshare accident lawyer as soon as possible after your accident, you and your legal counsel will have adequate time to prepare a strong case for compensation. Two years can come and go in the blink of an eye, and we would hate to see someone miss out on their compensation because of a missed deadline.
Make the most of your time by filing your case with a rideshare accident lawyer immediately after your accident.
---
Ashland Rideshare Accident Lawyer Contingency Fees
Accidents can have devastating effects on your well-being. They could also affect your ability to work, forcing you to be without an income for a time. At Isaacs & Isaacs Personal Injury Lawyers, our top priority is to file a strong case for your compensation.
We don't charge any upfront fees or costs. We operate on a contingency-fee-basis, meaning you owe us nothing until we win your case. We know how draining it is to file a case; we're here to help!
---
Secure a Rideshare Accident Lawyer Serving Ashland Today
Have you been in a rideshare accident in Ashland? Have you been in touch with a lawyer? If you are looking for a rideshare accident lawyer with a great track record of successful case victories, then you need to talk to our car accident lawyer today.
At Isaacs & Isaacs Personal Injury Lawyers, we work around the clock to do everything we can to build a solid case. We also offer a free initial consultation to look at your case's details. Call us today if you want representation for your rideshare accident that will fight for the best possible outcome.
To learn more about working with our Ashland lawyers, call 1-800-333-9999 for your no-cost rideshare accident case review.