Begin Your Case With a Proven Car Accident Law Firm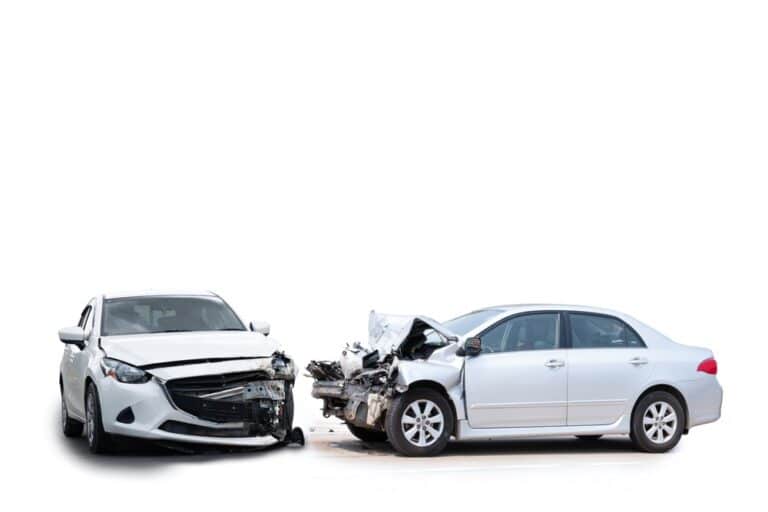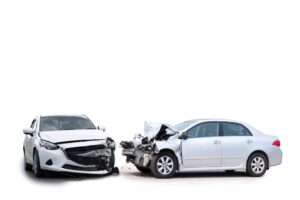 We know that a car accident can happen anywhere; Youngstown is no exception. You may face a growing stack of medical bills, physical pain, and nowhere to turn after a car accident. Our attorneys at Isaacs & Isaacs Personal Injury Lawyers are here to help you. We know how frustrating car accidents can be, and that is why we work so hard on your behalf. Let a Youngstown car accident lawyer represent you following a car accident.
We charge no upfront fees for our legal services and only take payment if we secure monetary compensation on your behalf. Call us at 800-333-9999 at any time to speak to one of our dedicated Youngstown car accident lawyers and set up a free consultation.
We Represent Injured Accident Victims Across Many Categories. Some Personal Injury Cases We Handle Include:
Accidents With Trucks or Commercial Vehicles
Injuries & Wrongful Death Involving Driver Negligence (cell phone use, DUI)
Accidents With Uninsured Motorists
Whiplash Injury Accidents
Airbag Deployment Accidents
Takata Air Bag Recalls
Motorcycle Accident Injuries
Ridesharing: Lyft & Uber Accidents
Bicycle Accident Injuries
Hit and Run Accidents
Pedestrians Hit By a Vehicle
Head-On Collisions
Rear-End Collisions
Spinal Cord Injuries
Sometimes an auto accident injury is not evident until much later. Even if you haven't suffered a catastrophic injury you still may need medical treatment. You should seek medical care immediately, even if you don't think you are badly hurt. Some severe injuries may not be immediately apparent. This is the best way to physically and legally protect yourself and your loved ones.
"Our daughters were involved in a serious car crash when a man ran a red light! Isaacs & Isaacs knew exactly what to say and exactly what to do for us! They are not only highly professional but also very sincere in wanting to help get our girls every dollar deserved! We will always be grateful to the team of The Hammer for being so wonderful during our time of need! Thank you from our family to your law firm."
---
Getting the Legal Perspective on Car Accidents – Audio Interview
Car accident lawyer Darryl Isaacs — The Hammer — sat down to address legal and safety considerations when injured from a car crash in a recent radio episode of "Ask The Hammer," the podcast exploring the legal matters that matter most. There are many elements at play when knowing what to do after a car accident. Listen to the episode directly below.
---
Legal Action Available to You
Generally, if you are involved in a Youngstown car accident, there are three options available for you, they include:
You can file an insurance claim against the at-fault party's insurance company
You can file a personal injury lawsuit against the other party
You can file an insurance claim using your insurance policy
Our Accident Law Firm Will Get Started on Your Case Immediately By:
Listening to your story
Answering your questions
Advising you what to do next
Investigating the accident scene and all other evidence related to your claim
Reviewing medical records, police reports, and all documents
Determining which parties are liable for your injury
Meeting with insurance adjusters
Helping you file your claim
Demanding a just settlement for all of your medical treatment and damages
---
Types of Damages Available
You can pursue the following types of damages in a Youngstown car accident case:
Compensatory Damages
This refers to compensation that the jury or court awards to an injured individual(s) to cover general loss or injury. Some legal practitioners also refer to such as "actual" damages.
There are two types of compensatory damages:
Economic damages can include medical expenses and lost wages. Non-economic damages are intangible damages like suffering and pain.
When your Isaacs & Isaacs Personal Injury Lawyers calculate specific damages due to your Youngstown car accident, they can ensure not to overlook any cracks in your claim.
Build Your Case With A Top Rated Accident Lawyer
If you need immediate assistance with a vehicle accident or personal injury, call our team now at 
800-333-9999
 to begin your free case review and schedule an initial consultation to get legal advice. Our law firm represents injured victims across many categories. Some popular cases our accident attorneys handle include:
---
Select a Competent Personal Injury Lawyer
You'll benefit significantly from pursuing a Youngstown car accident claim with a personal injury attorney's assistance. Such a lawyer can help you negotiate effectively with various parties. Ensure you pick a lawyer with a verifiable track record for personal injury cases.
Also, choose an attorney with the qualities necessary to help you win the proper compensation amount. This includes thorough investigative skills, leveraging abilities, and being detail-oriented.
Fees as Part of Your Attorney Payment
Many personal injury attorneys usually charge victims fees (either upfront or after the settlement of a case).
They may charge you the following types of costs, as each one will take money to complete:
Court Reporting
Court filing
Police records
Medical records
Serving of summonses or subpoenas
Expert witness
Always determine your chosen attorney's deduction process. The term "gross award" refers to the amount the victim can expect to receive before deducting the attorneys' expenses. "A net judgment" refers to the amount the victim receives after deducting the attorney's expenses.
Hiring an attorney can help you receive higher compensation rather than going it alone. The attorneys at Isaacs & Isaacs Personal Injury Lawyers can help you receive the highest possible compensation through a systematic analysis of your current claim.
---
Result-Oriented Personal Injury Lawyers
Isaacs & Isaacs Personal Injury Lawyers was established several decades ago. The firm, steered by a dedicated team of seasoned attorneys, has helped victims of car accidents in Youngstown and other areas. We've helped many car accident victims recover $1 billion in settlement claims.
The Isaacs & Isaacs Personal Injury Lawyers team is experienced in dealing with complex high, stakes lawsuits, including wrongful death cases resulting from negligence and recklessness among drivers.
Our attorneys leave nothing to chance. We want to ensure you receive fair and accurate legal services and contracts. While preparing the claim, we do everything we can to cover all aspects of compensation, including lost income, medical expenses, mental anguish, disfigurement/ disability, and loss of consortium.
File Your Claim on Time: Adhere to Ohio's Statute of Limitations
The nature of your injuries and damages in a Youngstown car incident impacts the application of the statute of limitations in personal injury lawsuits in Ohio. Generally, the statute of limitations for such car accident claims is two years counting from the accident's date.
Don't wait to file your claim; the sooner you seek out legal aid and file a personal injury claim, the sooner you may be able to receive compensation for your injuries and damages. Your attorney can use their given time to their fullest; they may need to interview witnesses, track down police reports, or even talk to your doctor about the extent of your injuries. Regardless, the more time we have to help you, the better your chances are for a stronger case.
---
No Fees Unless We Win Your Case
Having worked with countless car accident victims, we know this is likely your lowest point in life. Our attorneys have over 400 years of combined legal experience. We have attorneys available in Kentucky, Indiana, Ohio, Nevada, Texas, and Illinois. Our in-house litigation team also has Spanish-speaking team members for improved communication.  At Isaacs & Isaacs Personal Injury Lawyers, we can support you to make it through such a tragic experience.
At Isaacs & Isaacs Personal Injury Lawyers, we work on a contingency basis and stake our fees on the case's success. We do not charge any upfront fees or costs. With our no-win, no-fee policy, you don't need to be anxious about how you are going to pay your attorneys' fees. You have more important things to worry about right now. Contact our attorneys' offices for a free consultation.
To learn more about working with our Youngstown lawyers, call 800-333-9999 for your no-cost car accident case review.