Begin Your Case With a Proven Truck Accident Law Firm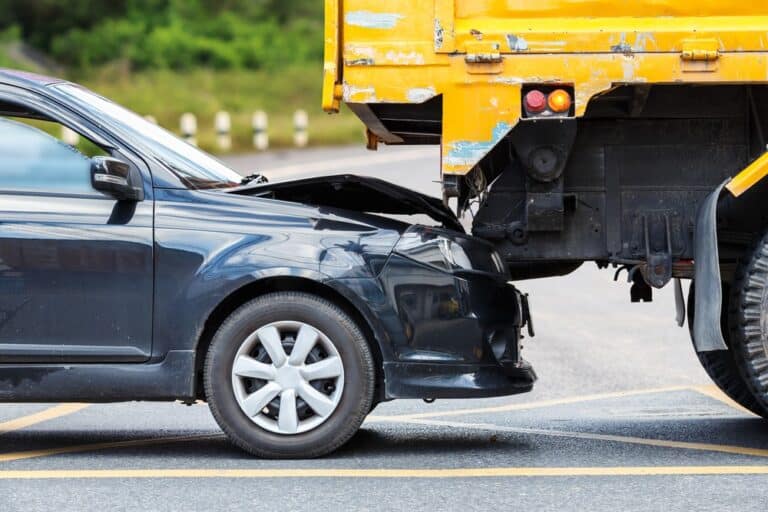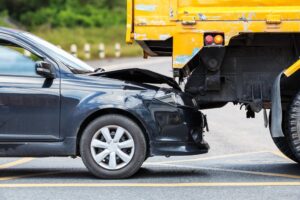 If you've suffered injuries from a truck accident in Lebanon, OH, the last thing you would want to do is attempt to work with insurance agents alone, who could take advantage of your situation. In some cases, they may try to find a reason not to give you your compensation. A Lebanon truck accident lawyer can help you handle your claim with confidence.
The Isaacs & Isaacs Personal Injury Lawyers team offers free consultations for injured truck accident victims.
We charge no upfront fees for our legal services and only take payment if we secure monetary compensation on your behalf. Call us at 800-333-9999 at any time to speak to one of our dedicated Lebanon truck accident lawyers and set up a free consultation.
We Represent Injured Accident Victims Across Many Categories. Some Personal Injury Cases We Handle Include:
Accidents With Trucks or Commercial Vehicles
Injuries & Wrongful Death Involving Driver Negligence (cell phone use, DUI)
Accidents With Uninsured Motorists
Whiplash Injury Accidents
Airbag Deployment Accidents
Takata Air Bag Recalls
Motorcycle Accident Injuries
Ridesharing: Lyft & Uber Accidents
Bicycle Accident Injuries
Hit and Run Accidents
Pedestrians Hit By a Vehicle
Head-On Collisions
Rear-End Collisions
Spinal Cord Injuries
Sometimes an auto accident injury is not evident until much later. Even if you haven't suffered a catastrophic injury you still may need medical treatment. You should seek medical care immediately, even if you don't think you are badly hurt. Some severe injuries may not be immediately apparent. This is the best way to physically and legally protect yourself and your loved ones.
"They're great to me. Used them twice and positive results both times. I wouldn't hesitate to contact them again if needed."
---
Getting the Legal Perspective on Car Accidents – Audio Interview
Car accident lawyer Darryl Isaacs — The Hammer — sat down to address legal and safety considerations when injured from a car crash in a recent radio episode of "Ask The Hammer," the podcast exploring the legal matters that matter most. There are many elements at play when knowing what to do after a car accident. Listen to the episode directly below.
---
What to Do After an Accident
The scene of an accident can be very hectic and overwhelming for you. While on the scene, there are steps you can take to help strengthen your case:
Check for injuries. Be sure to seek medical help.
Call the police to the scene to take a police report.
Retrieve all the information from drivers involved in the crash e.g., driver's license number, name, phone number, insurance company, and license plate number.
Identify if there are any eyewitnesses.
Take photos and videos of the scene, highlighting the damage.
With this information, you or your lawyer can begin to compile evidence to use in your case. Having legal counsel allows you to recover from your injuries while we begin the legal proceedings on your behalf.
Our Accident Law Firm Will Get Started on Your Case Immediately By:
Listening to your story
Answering your questions
Advising you what to do next
Investigating the accident scene and all other evidence related to your claim
Reviewing medical records, police reports, and all documents
Determining which parties are liable for your injury
Meeting with insurance adjusters
Helping you file your claim
Demanding a just settlement for all of your medical treatment and damages
---
Requirements for Liability Insurance in Lebanon
Ohio's fault-based insurance system means that the liable party's insurance company is primarily responsible for paying the injured parties up to their policy limits. Because of this, the law requires all Ohio drivers to keep minimum liability coverage on their vehicles as follows:
Bodily injury liability per person: $25,000
Bodily injury liability per accident: $50,000
Property damage liability: $25,000
---
File Your Claim Without Delay—Do Not Overstep Your Deadline
If you are a victim of a truck accident in Lebanon, you should be aware of the set amount of time you have to file your case. In Ohio, the statute of limitations dealing with personal injury cases gives you a maximum of two years to file a lawsuit.
However, some can take advantage of an exception that may pause the statute of limitations. Our team can determine whether one of these exceptions applies in your case
The clock starts ticking from the date of the accident. Unless you file the claim within the period prescribed by the statute of limitations, you risk the courts dismissing your case on the basis that the time to act has expired.
Why You Should Act Quickly
While an exception may apply in your case, there are several reasons you want to act quickly:
Evidence may be lost or destroyed in the months or years after an accident.
Witnesses may move away or forget what happened in your accident.
It often takes months to build an accident case.
Build Your Case With A Top Rated Accident Lawyer
If you need immediate assistance with a vehicle accident or personal injury, call our team now at 
800-333-9999
 to begin your free case review and schedule an initial consultation to get legal advice. Our law firm represents injured victims across many categories. Some popular cases our accident attorneys handle include:
---
Pursuing Compensation for Truck Accident Damages
You can receive compensation for the damages you suffered in a truck accident. An attorney can help you file a claim against the responsible driver's insurance to pursue compensation for the following damages:
Current and future medical costs, such as prescription medications, emergency care, assistive devices, surgical costs, and counseling
Lost wages
Lost future earning potential
Pain and suffering
Mental anguish
Scarring and disfigurement
If you lost a loved one, our team can help you file a wrongful death action to recover compensation and seek justice.
After a truck accident, a lawyer can be a great resource to you. We can help estimate your damage compensation amount, even if some damages do not have a set monetary value such as pain and suffering and mental anguish. Our truck accident lawyers have helped those in Lebanon and other surrounding areas file claims for compensation following a truck accident.
Punitive damages are penalties imposed on grossly offending truck drivers. Ohio law has a cap on the total amount of compensation the victims can recover. The law caps the claims at $350,000. An attorney can help you determine how much you may be able to collect.
---
A Truck Accident Lawyer's Role
Filing a claim can be a very complicated and long process. With the assistance of a lawyer, we can guide you through the legal process and remind you of your legal rights. We will help build a case for you by doing the following:
Collecting evidence e.g., police reports, medical records, eyewitness statements, and photos of the scene
Keeping track of deadlines for filing
Estimating the value of your economic and non-economic damages
Mediating between you and the other party's legal and insurance representatives
Representing you in a lawsuit, if applicable
When you call us for your initial consultation, we will explain everything we can do for your case.
We Offer Legal Assistance With No Upfront Fees or Costs
Many people forgo legal help because they think they cannot afford it. That is not true when you work with our team. We do not require a retainer and only charge you at the end of your case when you recover compensation. You won't pay for our time out of pocket.
---
Get Help from Our Truck Accident Team Today
Our team at Isaacs and Isaacs Personal Injury Lawyers has over 400 years of combined legal experience and has recovered over $1 billion in settlements for our clients in Indiana, Ohio, and Kentucky. We are ready to represent you and help you get the compensation you deserve. Get in touch with us today, and we'll quickly schedule a free consultation.
To learn more about working with our Lebanon lawyers, call 800-333-9999 for your no-cost truck accident case review.