About Isaacs & Isaacs
Isaacs & Isaacs is a leading personal injury law firm that has been serving clients for over three decades. With a team of experienced attorneys, the firm has built a reputation for providing compassionate and dedicated legal representation to those who have been injured in accidents or suffered from medical malpractice. Their commitment to achieving justice for their clients has earned them numerous accolades and a reputation as one of the top personal injury law firms in the country. In the thirty years since it was formed, it has gone on to help over 60,000 clients and recover over $2 billion.
The firm has grown to 11 locations in Kentucky, Indiana, and Ohio, employing over 90 total team members, including attorneys and other staff. Isaacs & Isaacs was the first firm to advertise on television in Kentucky, and they have been a trailblazer in attorney advertising ever since. Everyone in Kentucky knows Darryl from his hundreds of billboards, his consistent TV and radio presence, and his record-breaking Super Bowl commercials which have been viewed collectively over 30 million times online.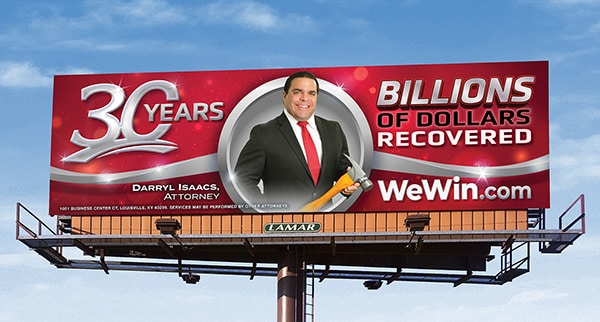 In 2015, Darryl was in a serious accident where he was struck by a vehicle while riding his bicycle. His neck was broken in two places, he was scalped, his shoulder muscles were torn from the bone, and he suffered a brain bleed and a TBI. The outpouring of support from the local community during his recovery was overwhelming, and he couldn't be prouder to have his business as part of that caring and giving community.
A new generation of friends and fans have found Darryl on TikTok, where he can be seen shopping for charity, supporting local businesses, sharing his weight loss journey, and even having a restaurant name a meal after him. Darryl Isaacs is grateful that he and the firm have become beloved Kentucky staples, and he's proud of the legacy of supporting victims in need that he has continued in his father's honor.
---
Honoring Sheldon N. Isaacs. Pharmacist, Attorney, and Business Founder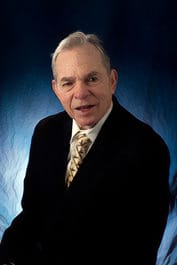 Isaacs and Isaacs is proud to celebrate Sheldon Isaacs on his birthday every year on February 4th as the founder of this company, and we celebrate and honor him every day as the standard-bearer and guiding light for this company for over 30 years.
Sheldon was born in 1931, and while he is the reason that this law firm exists, a career in law was a late addition to his life. He spent his entire life caring about others and fighting for anyone who couldn't stand up for themselves.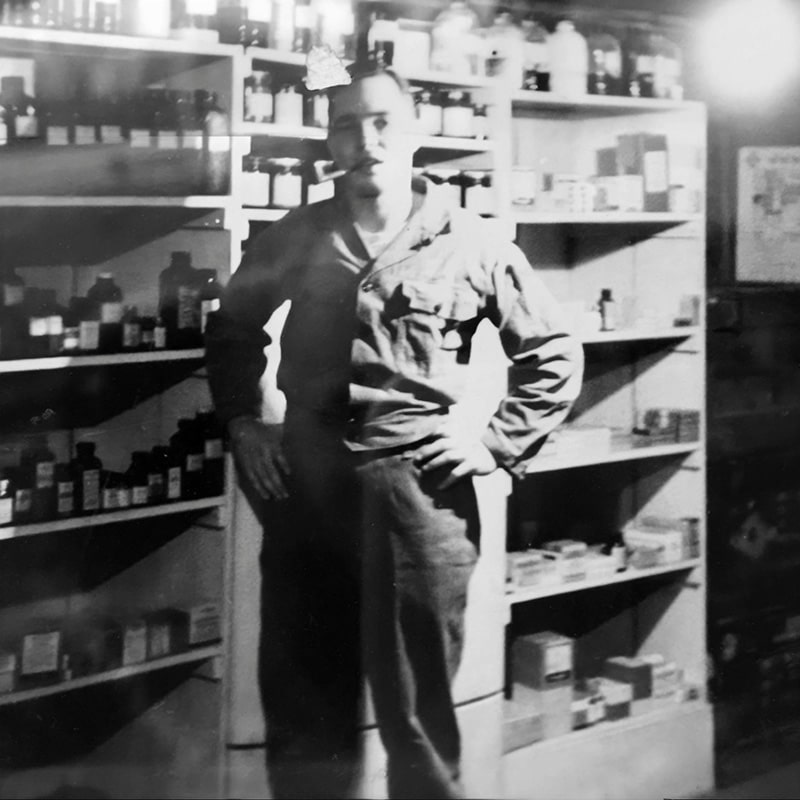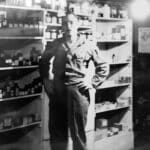 It began when he proudly served our country as a medic in a MASH unit during the Korean War. He not only risked his life at war, but his presence saved the lives of countless others. His desire to care for others didn't stop when his service did, though.
He returned home and focused his life on the health and well-being of his community as a pharmacist. He eventually ran two pharmacies that catered to the needs and wellness of the city he loved.
Then, in his late 30s, Sheldon finally decided to follow his lifelong dream and passion, and he enrolled in the University of Kentucky to get a law degree. After earning a B.S. there and a J.D. from the University of Louisville, Sheldon was officially an attorney at the age of 42.
At his swearing-in ceremony, his 9-year-old son, Darryl, stood on a chair next to him, also raising his hand and swearing an attorney's oath. That moment would be formative for Darryl, Sheldon, and generations of families in Kentucky, Indiana, and Ohio.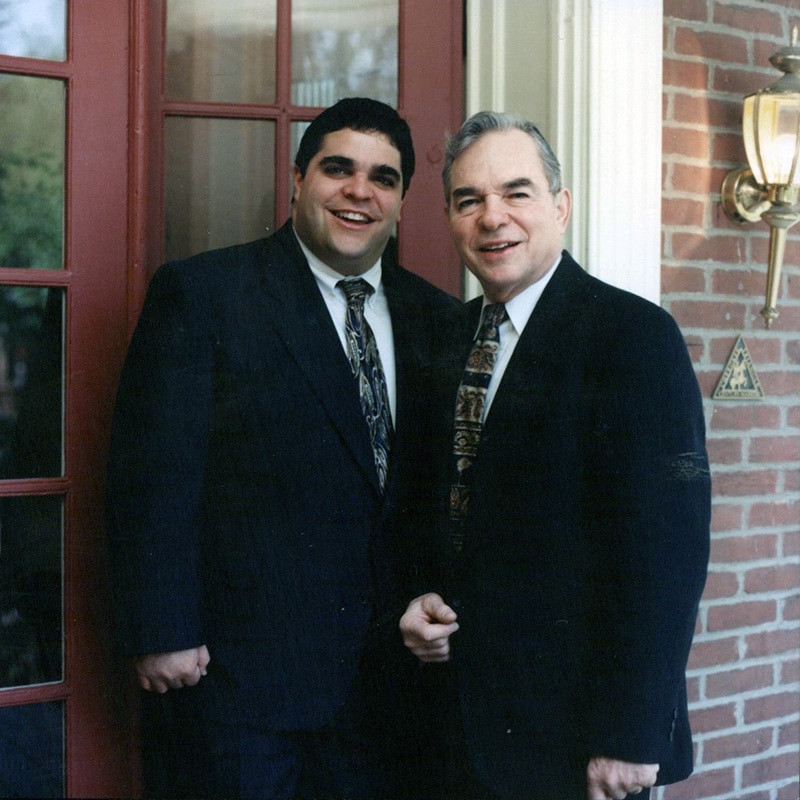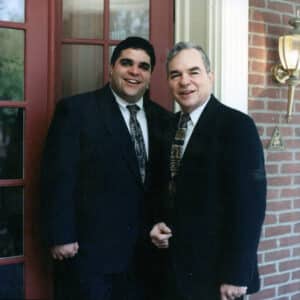 By the time Darryl was old enough to graduate law school and become an attorney, Sheldon was semi-retired from a life filled with multiple careers and inspiring moments. But little did he know, his work was not done yet.
Darryl was ready to start a law firm, but he didn't want to do it on his own. He asked his father to join him in forming Isaacs and Isaacs, a personal injury law firm. Sheldon agreed, and the rest is history.
Isaacs & Isaacs is proud to celebrate the life and legacy of its co-founder. A visionary leader and a proud member of the Kentucky Justice Association, Sheldone's unwavering commitment to his country, profession, and fellow man is evident in his life, work, and accomplishments.
On February 4th of each year, we pay tribute to Sheldon's achievements and celebrate the impact he made on the legal industry. His leadership and dedication continue to inspire us, and we are honored to carry on his legacy.
---
What Sets Isaacs and Isaacs Apart
Since the day Darryl Isaacs opened the doors of this firm in 1993, his top priority has always been the client's experience. He cares deeply about the people who come to him for help, and he understands the level of trust that a client places in the attorney they hire.
Many law firms treat their clients like a number to be reached or an issue to be dealt with. Darryl and Sheldon made it clear from the beginning that our firm would be different. When you work with us, you are not a number. You're not even just a client; you are family.
Darryl has seen firsthand the challenges that come after an injury. He knows the difficulty in getting back to your regular life, paying for medical bills and lost work hours, and the struggle to just feel like a normal person again. After his accident, Darryl saw that what people truly need after injuries or the loss of a loved one is compassion and attention.
Darryl Isaacs' nickname is "The Hammer." He got that nickname because he is willing to fight the insurance companies and smash through all the red tape and delays. But Darryl always likes to point out that a Hammer is also a tool for rebuilding. It's important to fight the insurance companies on your behalf, but it's just as important to be there to provide advice and support to help you rebuild your life.
For example, we were honored to work with Joy Short at one of the most devastating and life-changing times she ever experienced. Our team was there to listen, to help, and to provide her with hope and options that she couldn't find on her own.
This is central to our philosophy at Isaacs and Isaacs Personal Injury Lawyers, and Darryl Isaacs instills that philosophy into everything we do.
The Client's Courtroom
Part of our philosophy is to make the legal process as easy to understand and navigate as possible for clients. We want them to feel comfortable every step of the way.
Many clients have never stepped inside a courtroom, and the idea of going to court for their case is new and frightening. That's why Darryl constructed The Client's Courtroom, the only courtroom replica owned by a law firm in the state of Kentucky.
It was designed to look and feel exactly like the experience of going to an actual courtroom, complete with a jury box, defense and prosecution tables, the judge's podium, and a gallery.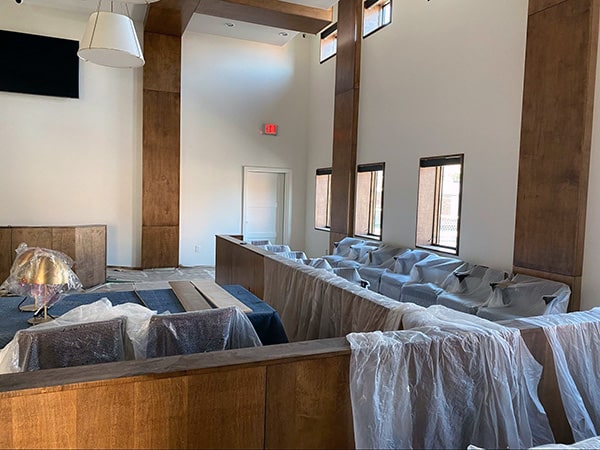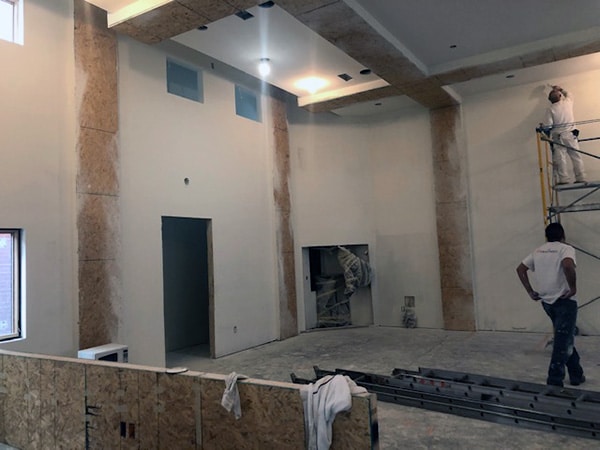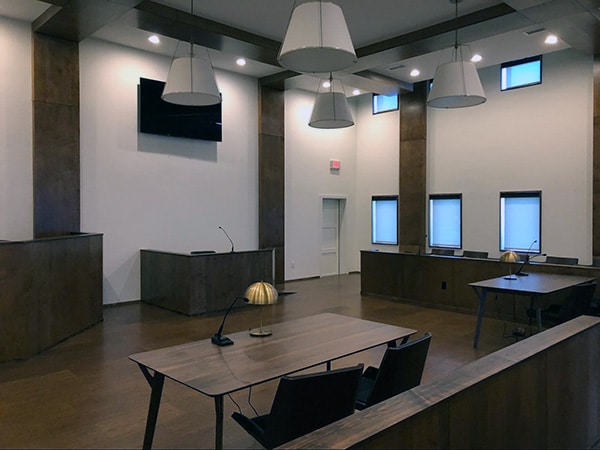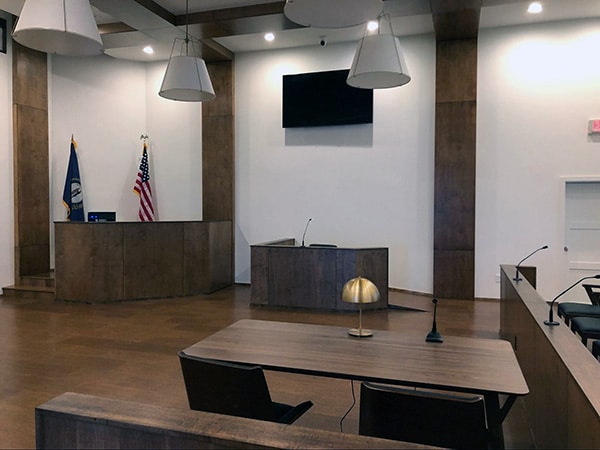 We spared no expense in creating an immersive experience. Now, clients are able to come into this courtroom to get a sense of the space, sit on the witness stand, practice answering questions and cross-examinations, and feel more comfortable about this complicated and sometimes overwhelming process.
It's just one of the many innovations that Isaacs and Isaacs has created to make the process easier and better for our clients.