Begin Your Case With a Proven Wrongful Death Law Firm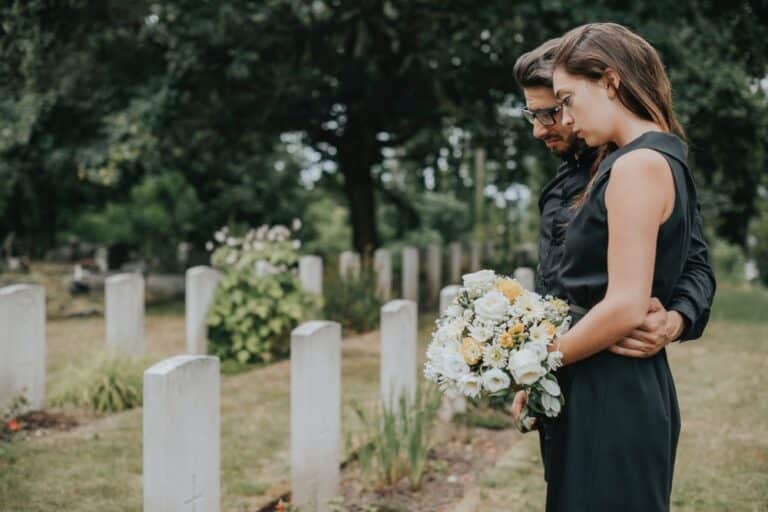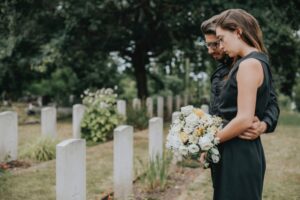 A Franklin wrongful death lawyer from Isaacs & Isaacs Personal Injury Lawyers can help you hold the at-fault party accountable for your loved one's death. A wrongful act could be carelessness, like causing a car accident, or an intentional act, like a crime.
Wrongful death claims are sophisticated legal matters that no one should have to deal with on their own while grieving the loss of a family member. We can handle your wrongful death claim in Johnson County so that you can focus on taking care of your family and yourself during this tragic time.
We charge no upfront fees for our legal services and only take payment if we secure monetary compensation on your behalf. Call us at 800-333-9999 at any time to speak to one of our dedicated Franklin wrongful death lawyers and set up a free consultation.
We Represent Injured Accident Victims Across Many Categories. Some Personal Injury Cases We Handle Include:
Accidents With Trucks or Commercial Vehicles
Injuries & Wrongful Death Involving Driver Negligence (cell phone use, DUI)
Accidents With Uninsured Motorists
Whiplash Injury Accidents
Airbag Deployment Accidents
Takata Air Bag Recalls
Motorcycle Accident Injuries
Ridesharing: Lyft & Uber Accidents
Bicycle Accident Injuries
Hit and Run Accidents
Pedestrians Hit By a Vehicle
Head-On Collisions
Rear-End Collisions
Spinal Cord Injuries
"Our daughters were involved in a serious car crash when a man ran a red light! Isaacs & Isaacs knew exactly what to say and exactly what to do for us! They are not only highly professional but also very sincere in wanting to help get our girls every dollar deserved! We will always be grateful to the team of The Hammer for being so wonderful during our time of need! Thank you from our family to your law firm."
---
Getting the Legal Perspective on Car Accidents – Audio Interview
Car accident lawyer Darryl Isaacs — The Hammer — sat down to address legal and safety considerations when injured from a car crash in a recent radio episode of "Ask The Hammer," the podcast exploring the legal matters that matter most. There are many elements at play when knowing what to do after a car accident. Listen to the episode directly below.
---
How Our Franklin Wrongful Death Lawyer Can Help with Your Case
When our injury firm handles a wrongful death claim, the process involves many steps. The specific actions we take can vary depending on the circumstances of a particular case. Here is the general process:
We investigate the event that took the life of your loved one. The more we know about what caused the untimely death, the better situated we are to pursue all possible parties who might have caused or contributed to the death.
We prepare your claim to send a demand letter to the liability insurance company of the at-fault party. At this point, the defendant's carrier will be on notice that we hold them responsible for your losses and know the legal basis for the claim.
We deal directly with the insurance company so that you do not have to. You should not have to handle requests for information or evidence from the claims adjuster, for example. When you have an attorney, the defendant and insurer are not allowed to contact you directly. We will take care of those things on your behalf.
We negotiate directly with the defendant's insurer and keep you informed about the developments in the case. We do not settle the case without your permission.
We can file a lawsuit if the case does not settle. Sometimes, the insurance company refuses to pay a fair amount for your losses. If the negotiations reach an impasse or the lawsuit filing deadline is near, we can file a wrongful death lawsuit to protect your right to compensation. We can still negotiate with the insurer after filing the case in court.
We worry about things like the statute of limitations so that you do not have to. Sadly, many lawsuits get dismissed because people who try to handle their legal matters without a lawyer make simple mistakes, like missing a filing deadline. You do not have to worry about those things when our attorney handles your case.
We do the pretrial work and discovery. A massive amount of work goes into preparing a case for trial. We have to collect all the evidence needed to prove every element of your wrongful death allegations to the judge or jury. When we handle your wrongful death case, we do that work for you.
We can go to trial if necessary. The vast majority of lawsuits settle without having to go to trial. Even after a lawsuit gets filed, most of those cases reach a negotiated settlement. Still, if your case does not settle, we can try the wrongful death lawsuit to the judge and jury.
If you choose not to work with our Franklin wrongful death lawyer, you will have to do all this work on your own. Know that the defendant's insurance company has an entire team of professionals working full-time to defend against your case.
Our Accident Law Firm Will Get Started on Your Case Immediately By:
Listening to your story
Answering your questions
Advising you what to do next
Investigating the accident scene and all other evidence related to your claim
Reviewing medical records, police reports, and all documents
Determining which parties are liable for your injury
Meeting with insurance adjusters
Helping you file your claim
Demanding a just settlement for all of your medical treatment and damages
---
The Usual Wrongful Death Settlement Amount in Indiana
There is no "usual" settlement amount for wrongful death claims in Indiana. You do not receive a flat rate or a guaranteed amount for your case. Under IC 34-23-1-1, the types and amount of compensation you could receive in settlement proceeds or a verdict will depend on the unique facts of your case.
The legal beneficiaries, like the surviving spouse and dependents, could receive compensation for their losses, including:
Loss of the financial support, guidance, affection, and companionship of the deceased person.
Loss of an inheritance caused by the unexpected death.
Loss of the increase that would likely have happened to assets of the decedent, like a retirement account.
The emotional pain and grief of the survivors.
The deceased person's estate could seek recovery of the direct financial losses caused by the untimely death, like the final medical bills and the funeral and burial expenses.
---
Build Your Case With A Top Rated Accident Lawyer
If you need immediate assistance with a vehicle accident or personal injury, call our team now at 
800-333-9999
 to begin your free case review and schedule an initial consultation to get legal advice. Our law firm represents injured victims across many categories. Some popular cases our accident attorneys handle include:
Previous Clients Share Their Experiences Working With Our Lawyers
You deserve to know how we treat our clients. We have over 1,000 Google reviews. Here are a few examples of our five-star Google reviews:
Positive:  Professionalism, Quality, Responsiveness, Value. I could not be happier with the assistance I received at Isaacs and Isaacs with my personal injury case. My attorney was empathetic with my concerns and guided me every step of the way. I was not familiar at all with the process, but he made it simple by explaining each step clearly, honestly, and timely. Easy communication from beginning to end with a positive outcome. Rest assured and look no further than Isaacs and Isaacs.  S. Schmidt
I can't brag enough about Tiffany from Issacs and Issacs! She has kept me informed through the whole thing and explained everything I didn't understand. Thankful for the whole crew!!  L. Rose
Cherry has been so helpful to me. She stays in touch and lets me know about everything going on and explains everything very well. I couldn't ask for anyone better to represent me. Very sweet and talk in a sense that I can understand. I appreciate her more than anything!! Thank you for everything.  W. Hunt
Nick Alexiou was the attorney on my case, he kept me well-informed about my case. He, along with other staff members has earned a 5-star rating from me. I appreciate all their help and would definitely recommend my family and friends. Thank you all at Isaacs & Isaacs for your expertise, experience, and professionalism.  L.K. Rochae
We are dedicated to treating all of our clients this well.
---
Getting Legal Support From Our Franklin Wrongful Death Attorney
You can call Isaacs & Isaacs Personal Injury Lawyers today for a no-cost initial consultation. A team member will listen to the facts of your case and determine your best course of action. We understand that no amount of money will bring back your loved one, but it can ease the financial hardships your family is enduring.
To learn more about working with our Franklin lawyers, call 1-800-333-9999 for your no-cost wrongful death case review.