Begin Your Case With a Proven Personal Injury Law Firm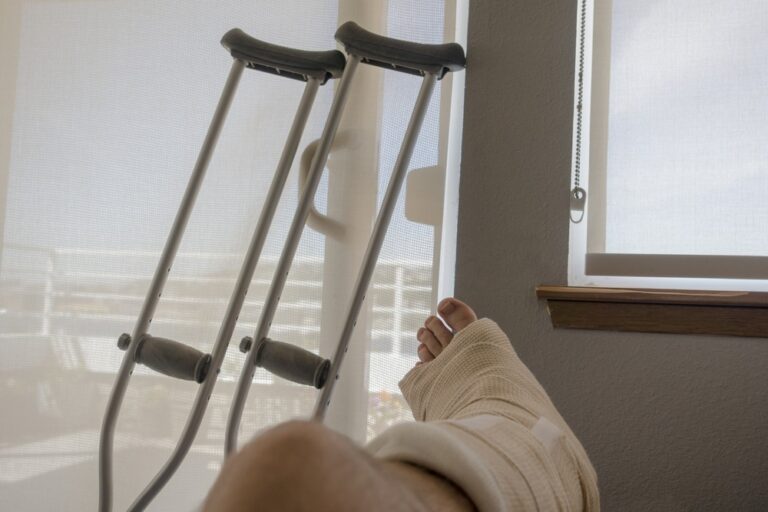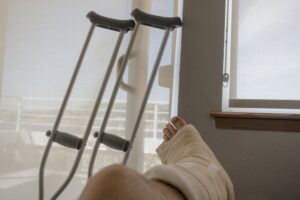 $10 million. $6.4 million. $2.2 million. These are just some of the outcomes our Lexington personal injury lawyers have secured for people injured in Kentucky.
During our decades of service, Isaacs & Isaacs Personal Injury Lawyers have secured more than $2 billion in damages. If you suffered injuries in a collision, dog attack, or another type of accident, we're ready to fight for the compensation you deserve. We offer free case reviews where you can explore your options.
Isaacs & Isaacs Personal Injury Lawyers Works on a Contingency-Fee Basis
We charge no upfront fees for our legal services and only take payment if we secure monetary compensation on your behalf. Call us at 800-333-9999 at any time to speak to one of our dedicated Lexington personal injury lawyers and set up a free consultation.
We Represent Injured Accident Victims Across Many Categories. Some Personal Injury Cases We Handle Include:
Accidents With Trucks or Commercial Vehicles
Injuries & Wrongful Death Involving Driver Negligence (cell phone use, DUI)
Accidents With Uninsured Motorists
Whiplash Injury Accidents
Airbag Deployment Accidents
Takata Air Bag Recalls
Motorcycle Accident Injuries
Ridesharing: Lyft & Uber Accidents
Bicycle Accident Injuries
Hit and Run Accidents
Pedestrians Hit By a Vehicle
Head-On Collisions
Rear-End Collisions
Spinal Cord Injuries
Sometimes an auto accident injury is not evident until much later. Even if you haven't suffered a catastrophic injury you still may need medical treatment. You should seek medical care immediately, even if you don't think you are badly hurt. Some severe injuries may not be immediately apparent. This is the best way to physically and legally protect yourself and your loved ones.
"Our daughters were involved in a serious car crash when a man ran a red light! Isaacs & Isaacs knew exactly what to say and exactly what to do for us! They are not only highly professional but also very sincere in wanting to help get our girls every dollar deserved! We will always be grateful to the team of The Hammer for being so wonderful during our time of need! Thank you from our family to your law firm."
---
Getting the Legal Perspective on Personal Injury – Audio Interview
Car accident lawyer Darryl Isaacs — The Hammer — sat down to address legal and safety considerations when injured from a car crash in a recent radio episode of "Ask The Hammer," the podcast exploring the legal matters that matter most. There are many elements at play when knowing what to do after a car accident. Listen to the episode directly below.
---
Our Personal Injury Lawyers in Fayette County Manage All Types of Cases
We help injured claimants who have suffered injuries from:
Motor vehicle accidents, including cars, trucks, bicycles, and pedestrians
Bus accidents
Dog bites
Medical malpractice claims
Motorcycle accidents
Catastrophic accidents
Pedestrian accidents
Self-driving vehicle accidents
Rideshare accidents
We also help grieving families with their wrongful death case legal issues to get you maximum compensation. With us on your side, you can expect supportive legal care.
Our Accident Law Firm Will Get Started on Your Case Immediately By:
Listening to your story
Answering your questions
Advising you what to do next
Investigating the accident scene and all other evidence related to your claim
Reviewing medical records, police reports, and all documents
Determining which parties are liable for your injury
Meeting with insurance adjusters
Helping you file your claim
Demanding a just settlement for all of your medical treatment and damages
---
We're Ready to Recover Financial Compensation for Your Losses
Our lead partner, Attorney Darryl Isaacs, is known locally as "the Hammer." That's because he'll stop at nothing to get what you need. This passion extends to each member of his team.
Through a personal injury claim or a lawsuit, compensable losses in your case may comprise:
Emergency Medical Services
After getting hurt, you may have required immediate medical care, such as:
Surgery for a severe injury
Intravenous medications
Life support
Resuscitation
Ambulance transportation services
Diagnostic exams
Stabilization procedures
Financial recovery can account for these hardships after an accident with injuries.
Ongoing Medical Care
The medical treatment doesn't stop once you leave the hospital. Depending on your injury's severity, you may require long-term care, which may include:
Medications
Physical therapy
Mental health services
Assistive devices
Doctors' visits
Specialized care
In-home help
If you suffered a disabling condition, you might need in-home modifications, such as widened doorways and wheelchair ramps. Financial recovery can account for these things as well.
Lost Employee-Related Benefits
Being seriously injured can prevent you from working. You shouldn't have to "play through the pain" to earn a living. While you recover, our team can seek the cost of your:
Benefits
Bonuses
Tips
Commissions
Compensation claim
Contracts
Paid time off and vacations
Wages
Self-employed income
Pain and Suffering and Inconvenience
We know that being injured causes more than financial losses; it also affects your physical and mental well-being. Pain and suffering, and inconvenience account for:
Your daily pain levels
Any changes to your mental health
Any "inconveniences," such as having to rely on public transportation
This expense largely depends on your situation. We will examine various aspects of your accident, injuries, and losses to arrive at a fair figure.
Various Out-of-Pocket Expenses
Aside from pain and suffering, other compensable non-economic damages include:
Disability
Scarring
Disfigurement
Loss of enjoyment of life
Catastrophic injuries
Mental anguish
Loss of consortium
Wrongful Death-Related Expenses
We're sorry if you lost a loved one. You shouldn't have to deal with legal matters while you grieve your loss. While you spend time with your family and friends, we will pursue compensation for your late loved ones:
Income
Funeral and burial expenses
Pain and suffering
Final medical needs
Other related losses
---
Common Personal Injury FAQs
I Got Hurt in an Accident. Do I Have a Personal Injury Case?
If you've been injured due to another person's negligence, it's important to know your legal rights. You could file a lawsuit against the negligent party, but there are some things to keep in mind. First, if you're under 18 years old, you cannot sue anyone for negligence unless you have a parent or guardian. If you're over 18, you still don't have a claim unless you can prove that someone else's negligence caused the accident. In addition, the law varies depending on where you live. For example, in Kentucky, you must show that someone else's negligence caused your injuries. However, in Indiana, you must show that the defendant owed you a duty of care.
The best way to find out if you have a personal injury claim is to talk to an attorney. A lawyer can help you determine whether you have a valid case and advise you about your options.
Why Should I Hire a Personal Injury Lawyer?
Insurance companies are notorious for giving people the runaround when getting paid. They often delay payments, offer low settlements, or deny coverage altogether. This leaves many people without compensation for injuries sustained due to negligence. At times, insurance companies even try to blame victims for accidents that occurred while they were driving.
If you've been involved in an accident caused by another driver, you're probably wondering whether hiring a personal injury lawyer could make a difference. After all, what do lawyers know about car crashes? How much money can they make off of cases like yours? And most importantly, why should you hire one?
In this video, we answer those questions and more. We talk about the types of cases that personal injury attorneys take on, how they work, and what makes them unique.
You might want to watch this video ahead of our next video on common mistakes made by people who file personal injury lawsuits.
What Kind of Compensation Can I Get After an Accident?
The law allows you to recover economic damages, such as medical bills, lost wages, and pain and suffering. You can also receive compensation if property damage was involved in your accident case. You can also collect punitive damages intended to punish the wrongdoer and deter others from similar behavior. If you suffered physical injuries, you could also seek compensation for those losses, including scarring, disfigurement, and impairment. In addition, you can sue for emotional distress, loss of consortium, and even death.
In some cases, you can receive both economic and non-economic damages. For example, if you suffer serious injury, you could file a personal injury lawsuit seeking recovery for medical bills, lost wages and earning capacity, pain and suffering, and permanent disability. However, you cannot recover for future earnings because it is too speculative.
You can also sue for wrongful death, compensating family members for their grief and loss. A wrongful death claim requires proof that the deceased died due to another party's negligence. You will need to discuss these things with your legal team during your initial consultation.
Calculating and Pursuing Your Losses through a Claim
We want you to recover everything you need to pay for your losses. We will evaluate your past, present, and future losses to determine what constitutes a fair settlement. This involves reviewing your injury-related invoices, receipts, and billing statements.
We will first pursue your losses by filing an insurance claim. This involves:
Sending your demand letter
Filing your claim's paperwork
Negotiating a settlement
Protecting you from bad faith insurance practices
Reviewing the liability insurance policy
Fighting for what you need
Filing Your Civil Lawsuit within the Correct Time Frame
Regarding car wrecks in Kentucky, KRS 304.39-060(6) generally extends the statute of limitations to two years from the wreck date or last PIP or No-Fault payment.
For wrongful death cases in Kentucky, you may only have one year from the date of death or one year from the appointment of the personal representative, not to exceed two years from the date of death." KRS 413.180
Your personal injury lawyer in Lexington will handle all of your case's relevant deadlines. You won't have to worry about anything other than getting better.
Build Your Case With A Top Rated Accident Lawyer
If you need immediate assistance with a vehicle accident or personal injury, call our team now at 
800-333-9999
 to begin your free case review and schedule an initial consultation to get legal advice. Our law firm represents injured victims across many categories. Some popular cases our accident attorneys handle include:
Our Personal Injury Team in Lexington Will do Everything Your Case Requires
Pursuing compensation goes beyond filing an insurance claim. It requires a legal plan that involves gathering evidence, calculating your losses, and proving negligence.
Here's how our team of Lexington personal injury lawyers will accomplish these tasks:
We Will Investigate Your Accident and Injuries
As noted, we need the information to support your case. We will obtain supporting evidence by:
Interviewing eyewitnesses
Consulting with field experts, such as accident reconstruction experts
Pulling security camera footage
Requesting a copy of the police report from Fayette County
Speaking with your healthcare providers and reviewing your treatment plan to get your medical bills paid
Working with the Insurance Company
Evaluating your accident-related losses
---
We Offer Resources to Injured Claimants in Lexington, Kentucky
We offer these resources to look over while you consider your legal options:
Our car accident checklist. If you suffered harm in a collision, you might not be sure what to do next. With our car accident checklist, you can learn how to protect your legal rights.
Our podcast. Attorney Darryl Isaacs has a podcast about the personal injury world and the financial recovery process.
Free case reviews. We can discuss your legal rights and options when you connect with our team. You can also ask us questions about partnering with our team in Lexington.
---
Connect with Our Personal Injury Team Today
If you or a loved one suffered harm due to another party's negligence, look no further for legal aid. Isaacs & Isaacs Personal Injury Lawyers are here to help.
To learn more about working with our Lexington lawyers, call 1-800-333-9999 for your no-cost personal injury case review.