Begin Your Case With a Proven Slip And Fall Law Firm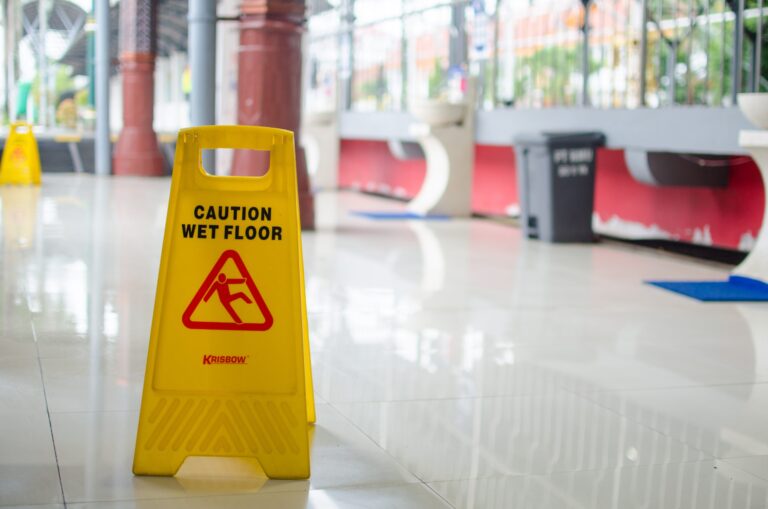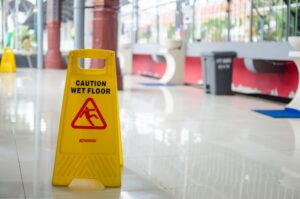 Slip and fall accidents are relatively common. While many of these slip and fall accidents only result in minor injuries, some accidents can result in severe and even fatal injuries. Fortunately, you can recover compensation for your damages.
In case of a slip-and-fall accident, reach out to a Louisville slip-and-fall lawyer to file a claim for your injuries. Our personal injury lawyers can help you build your case and obtain fair compensation.
We charge no upfront fees for our legal services and only take payment if we secure monetary compensation on your behalf. Call us at 800-333-9999 at any time to speak to one of our dedicated Louisville slip and fall lawyers and set up a free consultation.
We Represent Injured Accident Victims Across Many Categories. Some Personal Injury Cases We Handle Include:
Accidents With Trucks or Commercial Vehicles
Injuries & Wrongful Death Involving Driver Negligence (cell phone use, DUI)
Accidents With Uninsured Motorists
Whiplash Injury Accidents
Airbag Deployment Accidents
Takata Air Bag Recalls
Motorcycle Accident Injuries
Ridesharing: Lyft & Uber Accidents
Bicycle Accident Injuries
Hit and Run Accidents
Pedestrians Hit By a Vehicle
Head-On Collisions
Rear-End Collisions
Spinal Cord Injuries
Sometimes an auto accident injury is not evident until much later. Even if you haven't suffered a catastrophic injury you still may need medical treatment. You should seek medical care immediately, even if you don't think you are badly hurt. Some severe injuries may not be immediately apparent. This is the best way to physically and legally protect yourself and your loved ones.
"It was a pleasure to have the Isaacs & Isaacs team to help me after being hit by a truck as I was walking to the market. They went above and beyond to help with all I went through!"
---
Hiring an Indiana Personal Injury Attorney with Our Firm
In his podcast, "Ask the Hammer," Attorney Darryl Isaacs – the Hammer – answers questions about how he and his team serve clients to help get them the compensation they need. Play the episode below:
---
Compensation You Can Recover After a Louisville Slip and Fall Accident
You can receive a variety of damages after a slip and fall accident, including:
Current and future medical bills, including hospital stays, surgeries, follow-up care, and more
Physical and emotional rehabilitation
Scarring and disfigurement
Childcare costs, if your injuries prevent you from caring for minor children
Loss of income and benefits
Reduced future earning potential
Loss of enjoyment of life
Property damage
Mental distress
Pain and suffering
Wrongful death expenses, such as loss of companionship and burial costs
The amount you can claim will depend on information like your diagnosis, the extent of your injuries, the cost of treatment, and the predicted length of symptoms resulting from the accident. However, our team can use invoices, receipts, and expert testimonies to help fight for fair compensation.
Our Accident Law Firm Will Get Started on Your Case Immediately By:
Listening to your story
Answering your questions
Advising you what to do next
Investigating the accident scene and all other evidence related to your claim
Reviewing medical records, police reports, and all documents
Determining which parties are liable for your injury
Meeting with insurance adjusters
Helping you file your claim
Demanding a just settlement for all of your medical treatment and damages
---
Why It's Worth It to Hire a Louisville Slip and Fall Lawyer
Navigating legal matters in any accident, including a slip and fall incident, can be daunting. Darryl "The Hammer" Isaacs and our team have over 400 years of legal experience. We can help with your case by:
Establishing Liability
Solid evidence can help you obtain compensation for your injuries. We can investigate your incident and collect evidence to prove liability. After a slip and fall accident, we can gather evidence to build your case, such as:
Medical reports
Police report, if applicable
Images of your injuries
Video surveillance of the incident
Accident reconstruction data
Negotiating with Insurance Companies
Negotiating with insurance companies, lawyers, and other representatives can be challenging. They may try to minimize your injuries, deflect liability, or offer a lowball settlement. Our team can represent you in communication and negotiate for a fair settlement while you focus on recovery.
We can also represent you at trial, if necessary.
---
Do I Have to Go to Trial After a Slip and Fall Accident?
In numerous cases, we hold out-of-court negotiations with insurance companies to determine a fair settlement. This means your case may not have to go to trial. Unfortunately, the case may go to trial if we are unable to reach an amicable settlement.
However, a slip-and-fall attorney in Louisville can represent you in trial and use our resources to fight for fair compensation if this happens.
How Long do I Have to File a Lawsuit After a Slip and Fall Accident in Louisville?
According to Ky. Rev. Stat. §413.140(1), you generally have one year from the date of the accident to file a personal injury claim in Louisville, Kentucky. If the one-year deadline lapses before you file your personal injury claim, you may not have the legal option to pursue compensation. However, there may be variations to your timeline, depending on the circumstances of your incident.
You will want to start working on your case as soon as possible to properly analyze evidence, establish liability, and build your case. Nonetheless, our team can ensure your case is filed promptly to avoid dismissal.
Build Your Case With A Top Rated Accident Lawyer
If you need immediate assistance with a vehicle accident or personal injury, call our team now at 
800-333-9999
 to begin your free case review and schedule an initial consultation to get legal advice. Our law firm represents injured victims across many categories. Some popular cases our accident attorneys handle include:
---
Causes of Louisville Slip and Fall Accidents
Slip and fall accidents are caused by a variety of factors, including negligence by parties responsible for maintaining safe premises. For instance, landlords, business and property owners, and property managers can be liable for slip and fall incidents that occur with:
Uneven or Wet Floors
Uneven and wet floors can result in slip and fall accidents. Landlords and property owners are responsible for ensuring sufficient warning signs and safety measures to protect people from such accidents.
Examples of wet and uneven floors that can lead to a slip and fall accident include:
Freshly-mopped floors and corridors without the necessary warning signs
Loose or bulging bricks or broken and worn-out carpeting
Slanting passages and pavements that lack adequate barriers and handrails
Loose chips and potholes in property parking lots
Poor Environmental Conditions
Property owners need to maintain proper environmental conditions to prevent accidents. Examples of poor environmental conditions that may result in a slip and fall accident include:
Poorly lit stairs and corridors
Trash or debris on the floors
Failing to remove ice and snow
Insufficient Safety Measures
Specific work environments can present higher chances of slip-and-fall accidents than others. For example, factory staff, maritime workers, and construction workers may be at higher risk of slip and fall accidents. In this case, the employer or property owner has a duty to provide the necessary safety equipment and institute the measures needed to prevent these accidents.
---
Contact a Slip and Fall Lawyer in Louisville for Help with Your Case
At Isaacs and Isaacs Personal Injury Lawyers, we understand the frustration of dealing with a personal injury claim while trying to recover from your accident. For this reason, we offer to shoulder all your legal processes so you can focus on your health. Contact us today for a free case review.
To learn more about working with our Louisville lawyers, call 1-800-333-9999 for your no-cost slip and fall case review.