Begin Your Case With a Proven Motorcycle Accident Law Firm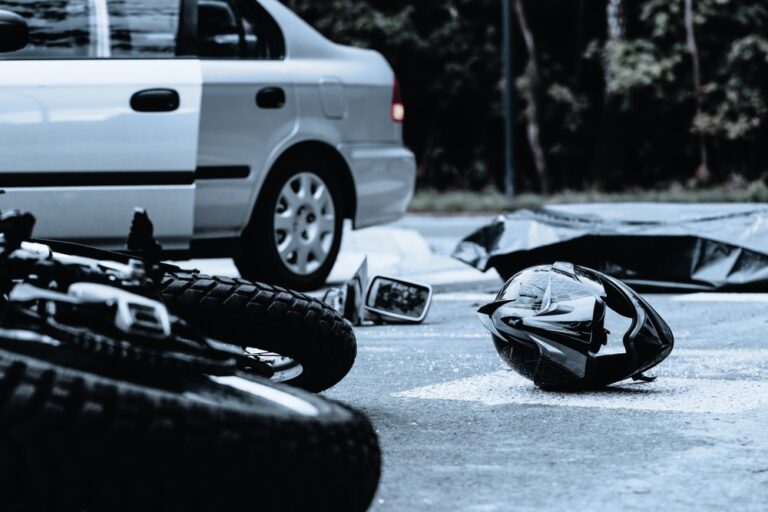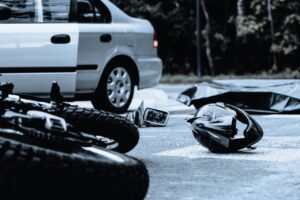 For decades, the attorneys at Isaacs & Isaacs Personal Injury Lawyers have made it their business to hold those responsible for causing bodily harm through reckless driving. If you've been injured in a motorcycle crash, work with a Shepherdsville motorcycle accident lawyer to help you with your case.
The liable party should pay compensation to innocent victims whose lives have changed drastically due to an accident that wasn't their fault. There is no need to pay for someone else's mistake. We stand by our reputable experience as we fight for the rights of motorcycle accident victims.
We charge no upfront fees for our legal services and only take payment if we secure monetary compensation on your behalf. Call us at 800-333-9999 at any time to speak to one of our dedicated Shepherdsville motorcycle accident lawyers and set up a free consultation.
We Represent Injured Accident Victims Across Many Categories. Some Personal Injury Cases We Handle Include:
Accidents With Trucks or Commercial Vehicles
Injuries & Wrongful Death Involving Driver Negligence (cell phone use, DUI)
Accidents With Uninsured Motorists
Whiplash Injury Accidents
Airbag Deployment Accidents
Takata Air Bag Recalls
Motorcycle Accident Injuries
Ridesharing: Lyft & Uber Accidents
Bicycle Accident Injuries
Hit and Run Accidents
Pedestrians Hit By a Vehicle
Head-On Collisions
Rear-End Collisions
Spinal Cord Injuries
Sometimes an auto accident injury is not evident until much later. Even if you haven't suffered a catastrophic injury you still may need medical treatment. You should seek medical care immediately, even if you don't think you are badly hurt. Some severe injuries may not be immediately apparent. This is the best way to physically and legally protect yourself and your loved ones.
"It was a pleasure to have the Isaacs & Isaacs team to help me after being hit by a truck as I was walking to the market. They went above and beyond to help with all I went through!"
---
Getting the Legal Perspective on Motorcycle Accidents – Audio Interview
Motorcycle accident lawyer Darryl Isaacs — The Hammer — sat down to address legal and safety considerations when injured from a motorcycle crash in a recent radio episode of "Ask The Hammer," the podcast exploring the legal matters that matter most. There are many elements at play when knowing what to do after a motorcycle accident. Listen to the episode directly below.
---
Types of Compensation in Motorcycle Accident Claims
Accidents involving a motorcycle rather than a car can be more complicated. Generally, the risk of driving a bike is significantly higher than driving a car because the motorcycle driver's body is typically more exposed.
Sadly, many motorcycle drivers and riders have been injured in accidents within the Shepherdsville area.
If you're involved in a motorcycle accident in Kentucky, you may be eligible to claim the following types of compensation:
Medical expenses: This includes money for current and future medical costs.
Lost wages: There could be a loss of current, future income, or earning power if you had to spend your own money to cover the costs of your injuries.
Disability: You may be able to seek compensation for a disability resulting from a motorcycle accident. This could include the costs of renovating your home, nursing care, and other complications in dealing with a disability.
Compensation for pain and suffering: Compensation can make getting the professional help you need more accessible especially when experiencing pain and suffering from an accident.
Wrongful death: Losing a family member is hard enough. You may be able to claim compensation for the loss of your loved ones in a motorcycle crash.
Our Accident Law Firm Will Get Started on Your Case Immediately By:
Listening to your story
Answering your questions
Advising you what to do next
Investigating the accident scene and all other evidence related to your claim
Reviewing medical records, police reports, and all documents
Determining which parties are liable for your injury
Meeting with insurance adjusters
Helping you file your claim
Demanding a just settlement for all of your medical treatment and damages
---
Motorcycle Accidents Deadline in Shepherdsville
The Kentucky statute of limitations governs personal injury claims occurring in Shepherdsville. Thus, the law prescribes a time limit for filing motorcycle accident claims occurring within the city. Generally, Kentucky law gives you two years to file a claim on all types of auto accidents.
Consequently, the courts may throw your case out if you make a claim after the legal deadline passes. This would effectively block you from accessing any compensation at all.
If you had a motorcycle accident in Shepherdsville, it's crucial to talk to an experienced attorney as soon as possible. Keep in mind that a Shepherdsville Motorcycle Accident Lawyer can only file your claim after taking the time to investigate, gather evidence, prove that the other party is at fault, and understand the extent of your motorcycle injuries. Our team of attorneys at Isaacs & Isaacs Personal Injury Lawyers can help you file a claim on time.
---
Common Accident FAQs
How Long it Takes for a Settlement and Payment?
Depending on the circumstances of your case, the final settlement can take a few months. However, in some cases, it takes years to settle. It often takes time for the parties to thoroughly investigate the case particulars and the claims.
Many victims have found it practical to hire a personal injury lawyer who can help fast-track the case. Our attorneys at Isaacs & Isaacs Personal Injury Lawyers have helped hundreds of motorcycle accident victims in the Shepherdsville area receive their rightful compensation without undue delays.
Some attorneys calculate the compensation value following treatments for the victim's injuries. Much of this depends on the accident and the severity of your injuries. It may take time before you receive money after the court or insurance company awards the settlement.
Build Your Case With A Top Rated Accident Lawyer
If you need immediate assistance with a vehicle accident or personal injury, call our team now at 
800-333-9999
 to begin your free case review and schedule an initial consultation to get legal advice. Our law firm represents injured victims across many categories. Some popular cases our accident attorneys handle include:
Factors Determining Liability in a Motorcycle Accident
Several factors determine who's liable for motorcycle accidents. The victim is responsible for supplying sufficient evidence to prove that another party caused the accident and is responsible for the injuries sustained.
When it's unclear who's at fault, the attorneys and insurance companies may decide to proceed to court to settle the issue. In many cases, personal injury lawyers and insurance agencies find it challenging to agree on who is liable for a motorcycle accident case.
If you're involved in an accident, it's important to provide as much information as you can remember about your motorcycle accident and the details of the injuries.
---
Compensation You May Expect in a Motorcycle Accident
Accidents vary from case to case. Many factors may contribute to the jury's or insurance company's final decision on the matter. The amount of insurance available may depend on the at-fault person's assets and the type of insurance policy.
Since parties often settle most motorcycle accident cases out of court, the final verdict rarely affects the victim's final settlement. Instead of allowing insurance companies to determine your settlement, consult a Shepherdsville Motorcycle Accident Lawyer who can help you assess the compensation value more objectively.
---
Successful Cases by Dedicated Attorneys
Isaacs & Isaacs Personal Injury Lawyers have helped many motorcycle accident victims in Shepherdsville. Because of other people's liability, we have won $1 billion in settlements for our clients.
We work solely on a contingency basis. Meaning we don't require upfront fees or costs from people who are already traumatized and financially hurting. Instead, you don't pay us anything unless we win your case.
Call us to schedule a free consultation. You don't need your bills to keep piling up before you contact someone. Let Isaacs & Isaacs Personal Injury Lawyers help today.
To learn more about working with our Shepherdsville lawyers, call 1-800-333-9999 for your no-cost motorcycle accident case review.