Begin Your Case With a Proven Bicycle Accident Law Firm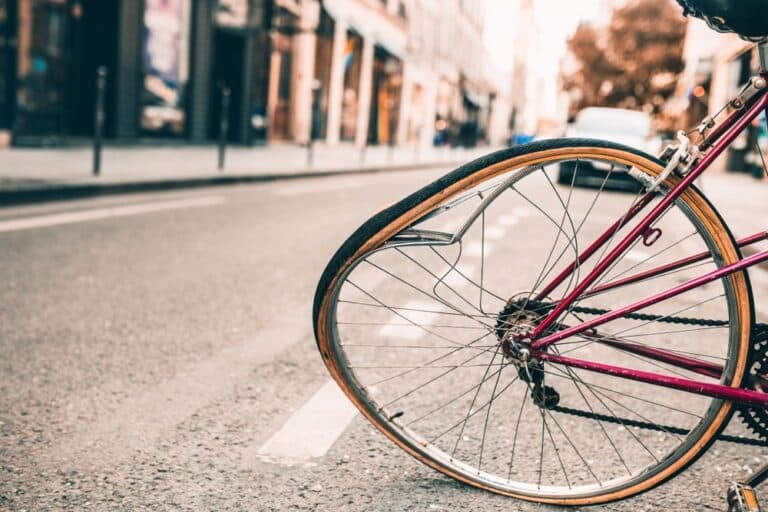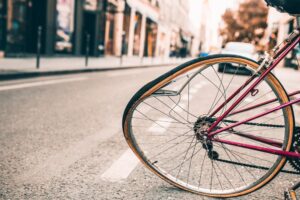 Bicyclists have a right to share the road. A motorist might be liable if they struck you or your loved one. You may receive coverage for accident-related damages – medical care, pain and suffering, property damage, and other harm. An Ohio bicycle accident lawyer from Isaacs & Isaacs Personal Injury Lawyers will fight for fair compensation.
If you lost a loved one in a bike accident, we could help with your wrongful death claim.
We charge no upfront fees for our legal services and only take payment if we secure monetary compensation on your behalf. Call us at 800-333-9999 at any time to speak to one of our dedicated Ohio bicycle accident lawyers and set up a free consultation.
We Represent Injured Accident Victims Across Many Categories. Some Personal Injury Cases We Handle Include:
Accidents With Trucks or Commercial Vehicles
Injuries & Wrongful Death Involving Driver Negligence (cell phone use, DUI)
Accidents With Uninsured Motorists
Whiplash Injury Accidents
Airbag Deployment Accidents
Takata Air Bag Recalls
Motorcycle Accident Injuries
Ridesharing: Lyft & Uber Accidents
Bicycle Accident Injuries
Hit and Run Accidents
Pedestrians Hit By a Vehicle
Head-On Collisions
Rear-End Collisions
Spinal Cord Injuries
Sometimes a bicycle accident injury is not evident until much later. Even if you haven't suffered a catastrophic injury you still may need medical treatment. You should seek medical care immediately, even if you don't think you are badly hurt. Some severe injuries may not be immediately apparent. This is the best way to physically and legally protect yourself and your loved ones.
"Our daughters were involved in a serious car crash when a man ran a red light! Isaacs & Isaacs knew exactly what to say and exactly what to do for us! They are not only highly professional but also very sincere in wanting to help get our girls every dollar deserved! We will always be grateful to the team of The Hammer for being so wonderful during our time of need! Thank you from our family to your law firm."
---
Getting the Legal Perspective on Car Accidents – Audio Interview
Car accident lawyer Darryl Isaacs — The Hammer — sat down to address legal and safety considerations when injured from a car crash in a recent radio episode of "Ask The Hammer," the podcast exploring the legal matters that matter most. There are many elements at play when knowing what to do after a car accident. Listen to the episode directly below.
---
Why Bicycle Accident Victims Turn to Our Firm for Help
Your bicycle accident may leave you physically injured and emotionally drained. Our clients come to us for help, and we handle their cases for them. Clients trust Isaacs & Isaacs because:
We have more than 28 years of experience in personal injury law
We have successfully recovered more than one billion dollars for our clients
We treat clients with empathy and respect
We handle their cases with the necessary urgency
You may not know what to do in a bicycle accident and may be unfamiliar with the legal process. Bicycle accidents are among our primary practice areas, so we're familiar with cases like yours. A bicycle accident lawyer from our firm will complete every step of your case. Trust a firm familiar with personal injury law in Ohio like ours.
Our Accident Law Firm Will Get Started on Your Case Immediately By:
Listening to your story
Answering your questions
Advising you what to do next
Investigating the accident scene and all other evidence related to your claim
Reviewing medical records, police reports, and all documents
Determining which parties are liable for your injury
Meeting with insurance adjusters
Helping you file your claim
Demanding a just settlement for all of your medical treatment and damages
---
Why do Bicycle Accidents Happen?
According to the National Highway Traffic Safety Administration (NHTSA), Bicyclist deaths occur more often in urban areas. It's no coincidence that urban areas tend to have more motor vehicles, often in densely populated areas. Bicycle accidents may often result from motorist error, including:
Driving while distracted
Veering or turning into the bicycle lane
Running red lights, stop signs, and yield signs
Failing to signal before turning
Failing to check mirrors and blind spots before turning
Failing to look for oncoming bicyclists before opening one's door
Driving while intoxicated or on drugs
Passing too close to a bicyclist
Failing to use headlights at night
Driving without eyeglasses
A bicyclist has little protection from motor vehicles. The motorist's responsibility is to avoid a collision, knowing that the bicyclist will suffer the most harm in a crash. However, bicycle accidents may also happen for other reasons. Common causes of bicycle accidents include:
Dangerous road conditions that cause a collision
Defects in a motor vehicle
A pedestrian acting in a way that causes a motorist to strike a bicyclist, such as walking into traffic
The way your bicycle accident happened is important. It may determine who owes you compensation. A legal expert can help determine the best course of action based on the specifics of your case.
It is also crucial for motorists and cyclists to follow safety recommendations. Even the smallest details–like wearing a well-fitted bicycle helmet–can help decrease the risk of accidents. Learn how to wear a bike helmet and other protective gear properly to stay safe on the road.
Who Is Legally Responsible for Your Bicycle Accident?
Liability for your bicycle accident depends on the details of the crash. If a motorist caused your collision, they might be liable. If a vehicle defect led to your accident, the manufacturer might be liable. A pedestrian might be liable if they contributed to your accident.
Every bicycle accident has a unique story. Our personal injury team will learn yours, using relevant details to determine liability.
Build Your Case With A Top Rated Accident Lawyer
If you need immediate assistance with a vehicle accident or personal injury, call our team now at 
800-333-9999
 to begin your free case review and schedule an initial consultation to get legal advice. Our law firm represents injured victims across many categories. Some popular cases our accident attorneys handle include:
---
Your Lawyer Will Lead Your Case from Start to Finish
We have the resources of a full-service law firm. Our clients can focus entirely on their recovery while we handle their cases, no questions asked.
Our firm offers:
Multilingual attorneys and paralegals
The ability to hire experts
An in-house litigation team
A contingency-fee structure
We will pursue fair recovery for you. Because we offer a contingency fee, you pay our firm nothing upfront. If we win your case, we receive a portion of your recovery. If we don't win your case, you owe us nothing.
What Should You Expect from Us?
You may not see much of our work firsthand. Though we'll update you about your case when necessary, your focus may be on getting better. Rest assured that our team will:
Investigate every aspect of your bicycle accident: We'll seek video footage, witness accounts, and any other relevant evidence.
Consult your doctors: They may provide medical images, testify for your case, and help project the cost of future medical care.
Identify all of your losses: Losses are the centerpiece of every bicycle accident case. Your losses will determine the appropriate value of your financial recovery.
Work with qualified experts: Expert testimony can bolster a bicycle accident case.
Deal with defendants and their attorneys: We'll handle all case-related communications for you. This will prevent anyone from violating your rights.
Pursue a settlement: We'll negotiate with liable parties for the settlement that you deserve.
Complete a trial: We're ready for a trial if we can't secure the settlement you deserve.
Bicycle accident cases pose their own challenges. Our team knows what these cases require, and we're ready to fight for you.
What Are Recoverable Damages in a Bicycle Accident Case?
Injuries from bicycle accidents can be significant, and so can resulting losses. If you suffered injuries in your accident, you might:
Lose income and earning power
Require costly medical care
Need therapy and other forms of rehabilitation
Experience pain and suffering
Need counseling and other treatment for your pain and suffering
You may need to replace your bicycle, too. We may secure coverage for all of these losses. If your loved one passed away in a bike accident, you could receive coverage for:
Loss of a spouse or parent
Grief and other forms of pain and suffering
Lost financial support
Funeral expenses
Any other losses
Our team will monitor your post-accident reality. As new losses arise, we'll include them in your case.
---
Don't Wait to Retain Isaacs & Isaacs Personal Injury Lawyers
Some bicycle accident cases are subject to a deadline. Ohio Revised Code Section 2305.10 generally provides you two years to file a personal injury case. Ohio Revised Code Section 2125.02 generally allows you two years to file a wrongful death case. One of these deadlines may apply to your case – but not necessarily.
Don't delay in case a statute of limitations does apply to your case. Contact our team today about starting your case.
To learn more about working with our Ohio lawyers, call 1-800-333-9999 for your no-cost bicycle accident case review.