Begin Your Case With a Proven Traumatic Brain Injury Law Firm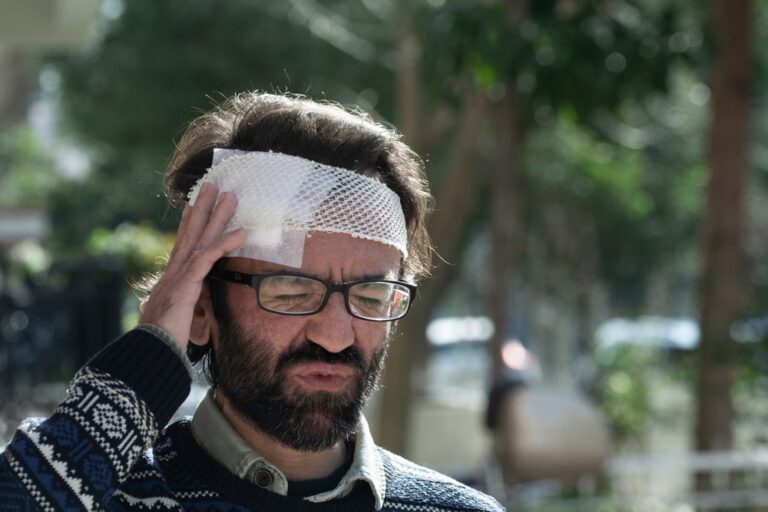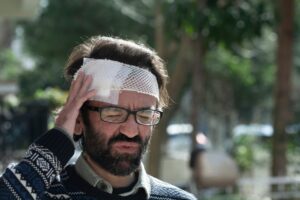 The burden of winning damages in any personal injury claim rests with the plaintiff. If you are the injured party, you must be able to show how the liable party's actions caused your injuries. This is where a traumatic brain injury lawyer in Lebanon comes in.
A lawyer from our firm will help you learn what you need to make a successful claim for damages. Injuries to the brain can be severe. This means the amount of damages you can recover will depend on the severity of the symptoms. A Lebanon traumatic brain injury lawyer from Isaacs & Isaacs Personal Injury Lawyers can work on the claim while you and your family focus on your recovery.
We charge no upfront fees for our legal services and only take payment if we secure monetary compensation on your behalf. Call us at 800-333-9999 at any time to speak to one of our dedicated Lebanon traumatic brain injury lawyers and set up a free consultation.
We Represent Injured Accident Victims Across Many Categories. Some Personal Injury Cases We Handle Include:
Accidents With Trucks or Commercial Vehicles
Injuries & Wrongful Death Involving Driver Negligence (cell phone use, DUI)
Accidents With Uninsured Motorists
Whiplash Injury Accidents
Airbag Deployment Accidents
Takata Air Bag Recalls
Motorcycle Accident Injuries
Ridesharing: Lyft & Uber Accidents
Bicycle Accident Injuries
Hit and Run Accidents
Pedestrians Hit By a Vehicle
Head-On Collisions
Rear-End Collisions
Spinal Cord Injuries
Sometimes a 
traumatic brain
injury is not evident until much later. Even if you haven't suffered a catastrophic injury you still may need medical treatment. You should seek medical care immediately, even if you don't think you are badly hurt. Some severe injuries may not be immediately apparent. This is the best way to physically and legally protect yourself and your loved ones.
"Our daughters were involved in a serious car crash when a man ran a red light! Isaacs & Isaacs knew exactly what to say and exactly what to do for us! They are not only highly professional but also very sincere in wanting to help get our girls every dollar deserved! We will always be grateful to the team of The Hammer for being so wonderful during our time of need! Thank you from our family to your law firm."
---
The Hammer's Podcast Episode About Brain Injury Cases
Listen to the episode below about how traumatic brain injury cases work. Attorney Darryl Isaacs – The Hammer – answers the most common questions personal injury attorneys answer about TBI lawsuits and care. Listen to the episode directly below.
---
Work with a Traumatic Brain Injury Lawyer from Isaacs & Isaacs Personal Injury Lawyers
Working with a traumatic brain injury lawyer can help you build a strong case for damages without worrying about deadlines.
But many people often avoid lawyers due to the costs involved. Fortunately, we work on a contingency-fee-basis. You do not have to pay your traumatic brain injury lawyer anything up front or hourly when they accept your case. This way, there are no financial risks when you team up with us.
Our Accident Law Firm Will Get Started on Your Case Immediately By:
Listening to your story
Answering your questions
Advising you what to do next
Investigating the accident scene and all other evidence related to your claim
Reviewing medical records, police reports, and all documents
Determining which parties are liable for your injury
Meeting with insurance adjusters
Helping you file your claim
Demanding a just settlement for all of your medical treatment and damages
---
What Usually Causes Traumatic Brain Injuries?
Establishing the cause of your traumatic brain injury is key to winning your claim. Proving the other party was negligent is one of the ways you can show causation. But this requires you to show that:
The party owed you a duty of care
The party's actions breached their duty of care
The injury was a direct result of the party's breach of care
You now have damages
In the absence of negligence, you can show the other party caused your injuries through intent or recklessness. In such cases, you may be able to recover punitive damages from the party responsible for causing your traumatic brain injury.
Negligence-related Causes
But negligence-related causes are common in these cases. Instances, where negligence leads to the occurrence of brain injuries, are:
Motor vehicle accidents
Medical malpractice
Defective products
Slip and fall accidents
a Lebanon traumatic brain injury attorney can help you establish the cause of your injury by collecting evidence from the accident scene.
We can also go through police and witness reports of the accident. This can help the lawyer determine what caused the accident and if there are multiple liable parties. You can recover damages from more than one responsible party if there are numerous at-fault parties.
Build Your Case With A Top Rated Accident Lawyer
If you need immediate assistance with a vehicle accident or personal injury, call our team now at 
800-333-9999
 to begin your free case review and schedule an initial consultation to get legal advice. Our law firm represents injured victims across many categories. Some popular cases our accident attorneys handle include:
---
How Our Traumatic Brain Injury Lawyer Can Help
Your brain injury lawyer will first help you by ensuring you get the medical attention you need. Even if your symptoms are mild, you must get correctly checked by a physician. A medical practitioner can rule out the injury or ensure you receive treatment early before your condition deteriorates.
A lawyer from our firm may be familiar with specialists in the field who can help you or a loved one if the traumatic brain injury is severe. These specialists can act as witnesses or provide medical records indicating the injury's severity. This is important in determining how much in damages you ought to receive when filing your claim.
Additional Ways Your Lawyer Helps
Your traumatic brain injury lawyer can also help you in the following ways:
Answer your questions pertaining to the claim
Gather and compile evidence to support your claim
Help you determine who is at fault for the injury
Negotiate with the liable party's insurer
Begin the litigation process if necessary
Represent you in court if necessary
A traumatic brain injury lawyer from our firm will also put you at ease. This is because it can be overwhelming dealing with a claims process after a serious injury like a traumatic brain injury. Our attorneys will handle everything related to the claim and ensure you have the peace of mind needed to make a full recovery.
Additionally, a traumatic brain injury attorney in Lebanon can help you and your family learn more about what to do if you lost a loved one to a brain injury.
---
When to File a Claim for Damages After a Traumatic Brain Injury in Warren County
Many injured parties are often preoccupied with the recovery process that they overlook the need to file a claim quickly. The best time to file a claim is immediately after the accident or as soon as your condition stabilizes. The main reason is that Ohio has a statute of limitations on when an injured party can file an injury lawsuit.
If a claim doesn't get you the compensation you deserve, you may need to file a lawsuit. You want to be sure the time to do so doesn't run out.
The statute of limitations only gives you a two-year window to file a lawsuit for damages (Ohio Revised Code §2305.10). Failing to file your lawsuit within this period results in the forfeiture of any damages. It is better to file a claim or lawsuit early because it is easier to gather evidence when the event causing the injury is still recent.
Wrongful Death Lawsuits
If you lost a loved one to a traumatic brain injury, you also have two years to file a wrongful death lawsuit (Ohio Revised Code §2125.02).
If you failed to file your lawsuit within the first two years, you should speak to our traumatic brain injury lawyer. There are cases where one is exempt from the statute of limitations, so we can look into possible exceptions.
---
Talk to a Lebanon Traumatic Brain Injury Lawyer Today
You can get compensated if you sustain a traumatic brain injury due to someone else's negligence or intentional actions. a Lebanon traumatic brain injury lawyer will help you understand if you meet the requirements to recover damages and help you through the claims and/or lawsuit process.
Give Isaacs & Isaacs Personal Injury Lawyers a call today and receive a free consultation with a compassionate team member.
To learn more about working with our Lebanon lawyers, call 1-800-333-9999 for your no-cost traumatic brain injury case review.