Begin Your Case With a Proven Rideshare Accident Law Firm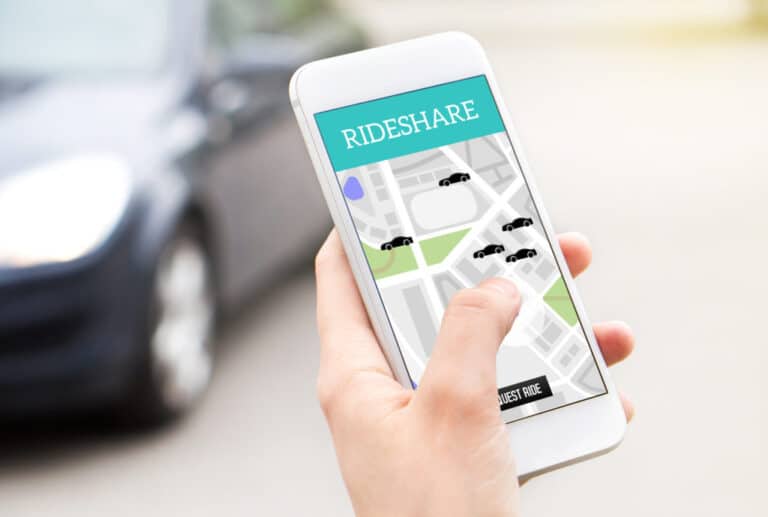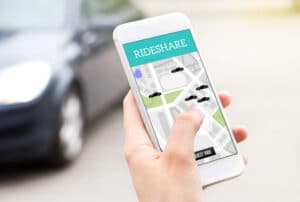 While a convenient form of transportation, ridesharing can sometimes result in accidents. As a result, the driver, passenger, or a third party may be left with serious injuries and expensive medical bills. However, you or your loved one may be able to obtain compensation for your injuries after a rideshare accident. Let a rideshare accident lawyer in Muncie help with your case.
We have licensed attorneys across Indiana, Kentucky, and Ohio, and we can fight for compensation while you recover from the accident.
We charge no upfront fees for our legal services and only take payment if we secure monetary compensation on your behalf. Call us at 800-333-9999 at any time to speak to one of our dedicated Muncie rideshare accident lawyers and set up a free consultation.
We Represent Injured Accident Victims Across Many Categories. Some Personal Injury Cases We Handle Include:
Accidents With Trucks or Commercial Vehicles
Injuries & Wrongful Death Involving Driver Negligence (cell phone use, DUI)
Accidents With Uninsured Motorists
Whiplash Injury Accidents
Airbag Deployment Accidents
Takata Air Bag Recalls
Motorcycle Accident Injuries
Ridesharing: Lyft & Uber Accidents
Bicycle Accident Injuries
Hit and Run Accidents
Pedestrians Hit By a Vehicle
Head-On Collisions
Rear-End Collisions
Spinal Cord Injuries
"Our daughters were involved in a serious car crash when a man ran a red light! Isaacs & Isaacs knew exactly what to say and exactly what to do for us! They are not only highly professional but also very sincere in wanting to help get our girls every dollar deserved! We will always be grateful to the team of The Hammer for being so wonderful during our time of need! Thank you from our family to your law firm."
---
Getting the Legal Perspective on Car Accidents – Audio Interview
Car accident lawyer Darryl Isaacs — The Hammer — sat down to address legal and safety considerations when injured from a car crash in a recent radio episode of "Ask The Hammer," the podcast exploring the legal matters that matter most. There are many elements at play when knowing what to do after a car accident. Listen to the episode directly below.
---
Recoverable Damages After a Muncie Rideshare Accident
You can sustain various physical and emotional injuries from a rideshare accident. Physical injuries can be expensive to treat and even permanent. A rideshare accident attorney at our firm can help you seek various damages when filing your lawsuit, depending on your case.
Some of the damages our Muncie rideshare accident attorneys can seek include:
Current and Future Medical Costs
Medical costs are the expenses for treatment of your injuries after a rideshare accident. Some of the medical costs can include:
Emergency room care
Hospital visits
Cost of medicine
Physical and mental therapy costs
Surgery costs
The extent of your injuries will help determine how much compensation you can receive. However, we can use your medical record and receipts to help fight for fair compensation for your medical expenses.
Pain and Suffering
You may also be entitled to compensation for pain and suffering, such as physical and mental distress. If you suffer from anxiety, depression, or PTSD after an accident you may be able to receive compensation for your pain and suffering.
Wrongful Death of a Loved One
If you lost a loved one in a rideshare accident, you may be able to receive additional compensation through a wrongful death case. This can include:
Burial and funeral expenses
Loss of the deceased's income
Loss of guidance and companionship
Our Accident Law Firm Will Get Started on Your Case Immediately By:
Listening to your story
Answering your questions
Advising you what to do next
Investigating the accident scene and all other evidence related to your claim
Reviewing medical records, police reports, and all documents
Determining which parties are liable for your injury
Meeting with insurance adjusters
Helping you file your claim
Demanding a just settlement for all of your medical treatment and damages
---
How a Muncie Rideshare Accident Lawyer Can Help with Your Case
Darryl "The Hammer" Isaacs and our in-house team of litigators have recovered over $1 billion in compensation for our clients. We can use our 400 years of combined legal experience to build your case and fight for fair compensation.
Ways our rideshare accident lawyer can help with your case include:
Investigating and Collecting Evidence
Investigating the cause of your accident can assist you in building a solid case. We can perform an in-person, on-site investigation to determine the cause of the accident and establish liability. We can collect evidence to strengthen your case, such as:
The official police report
Medical records
Pictures of injuries
Pictures of the accident scene
Surveillance footage of the accident
Eyewitness statements
A driver's history
Accident reconstruction
Our attorneys can use this evidence to build your case and prove liability.
Negotiation
After proving liability, we can negotiate with insurance companies on your behalf. However, insurance coverage can vary, depending on the accident. A rideshare company's insurance will typically apply when:
The app is turned on and an accident occurs during a ride or while picking up passengers
The app is turned on and a driver is waiting for a ride request, if a driver's personal insurance does not apply
Rideshare coverage does not apply if the accident occurred when the rideshare application was off. In this instance, the rideshare driver's personal insurance coverage can compensate you for your injuries.
Build Your Case With A Top Rated Accident Lawyer
If you need immediate assistance with a vehicle accident or personal injury, call our team now at 
800-333-9999
 to begin your free case review and schedule an initial consultation to get legal advice. Our law firm represents injured victims across many categories. Some popular cases our accident attorneys handle include:
The Cost of Hiring a Muncie Rideshare Accident Attorney
We have a contingency-fee policy at Isaacs & Isaacs Personal Injury Lawyers. This means we do not charge any upfront fees or costs. You only pay attorney fees when we win or settle your case.
---
The Statute of Limitations in a Muncie Rideshare Accident Case
Each state has a statute of limitation for personal injury cases. This law gives you a specific timeframe to file a case. According to IC §34-11-2-4, you generally have two years from the date of an accident to file a case.
Our rideshare accident attorneys can ensure your documents are filed promptly to avoid the dismissal of your case.
---
Common Causes of Muncie Rideshare Accidents
There are multiple causes for rideshare accidents, including negligent driving by the rideshare driver or a third-party driver. Distracted driving is a form of negligent driving. Distracted driving can include eating and drinking, talking to passengers, or operating electronic devices while driving.
Additional instances of negligent driving can include:
Driving under the influence
Tailgating
Speeding, or following too closely for road conditions
Fatigued driving
Failing to adhere to stop signs and lights
Merging without using a turn signal
Failing to yield to pedestrians and other drivers
The exact details of your case will help determine how much compensation you can receive. However, our Muncie rideshare accident attorneys can investigate the accident, prove liability, and fight for fair compensation while you recover.
---
Contact a Rideshare Accident Attorney in Muncie for Help with Your Case
Navigating the legal process can be complex after a rideshare accident. Let the team at Isaacs & Isaacs Personal Injury Lawyers represent your case while you recover. We can collect evidence, build your case, negotiate on your behalf, and fight for fair compensation.
To learn more about working with our Muncie lawyers, call 1-800-333-9999 for your no-cost rideshare accident case review.